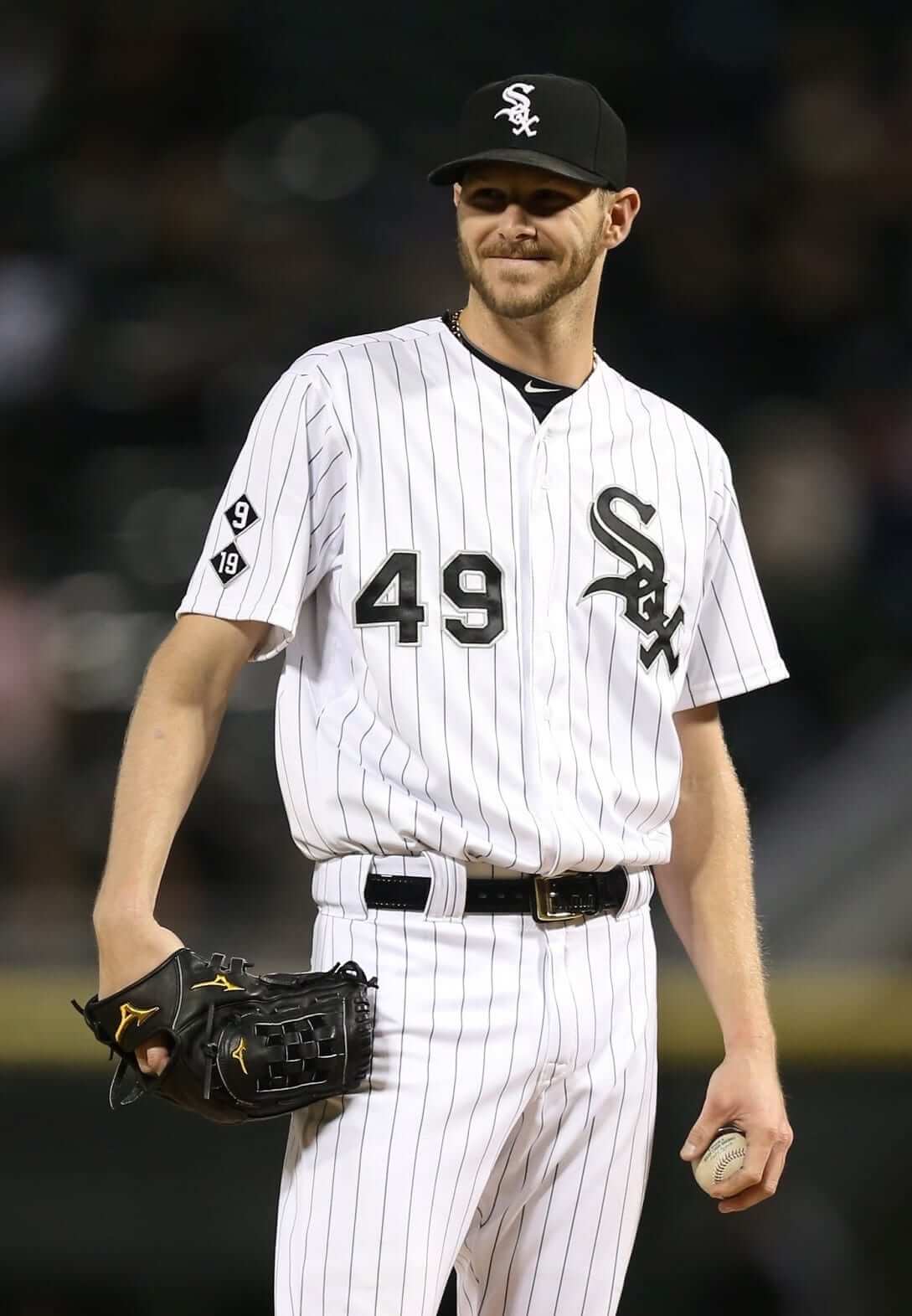 As the vast majority of you are no doubt aware by now, a bizarre uni-related incident took place on Saturday night, as White Sox pitcher Chris Sale was reportedly so unhappy with the prospect of wearing the team's 1976 leisure suit throwbacks that he brandished a knife and cut several of the team's jerseys to shreds (and has now been suspended for five days as a result). Phil had coverage of the story here on the blog yesterday, and I had some analysis over on ESPN.
That prompted the following comment, which was posted to the site yesterday morning by a reader named Dave:
I have a couple of meta-journalism questions for Paul, if that's OK.

As "breaking stories" in the uni world go, how highly did this one rate?

What kind of follow-up articles or features get planned? Did you get called in as a talking head anywhere? Or asked for quotes, etc.? Did your life get appreciably more hectic for a couple of hours?

How long did it take you to research the ESPN piece? Did someone from ESPN contact you and say "We heard Sale flipped his wig, can you give us something?"
Funny you should ask, because this was a pretty unusual situation — one that's actually led me to do some soul-searching.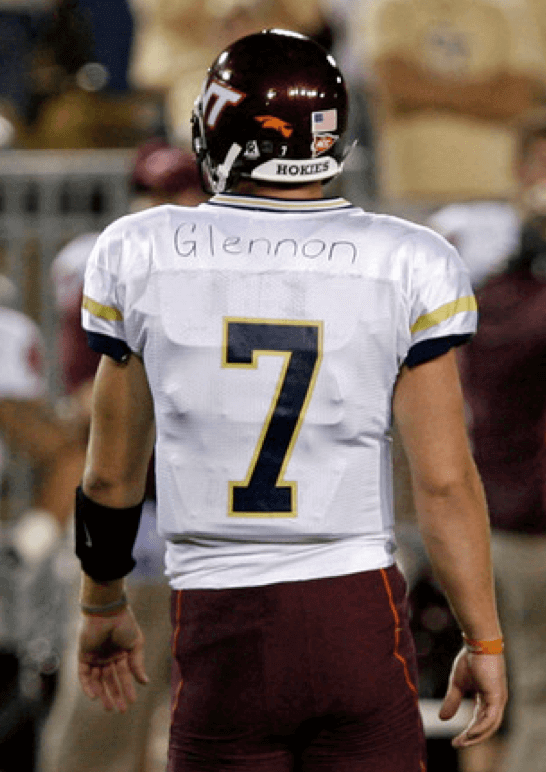 Let's start with Dave's first question. Off the top of my head, I can think of three other big breaking uni-related stories that rank with this one (although I'm sure there have been many others that simply aren't occurring to me at the moment). The first was on a Thursday night in November of 2007, when four Virginia Tech football jerseys went missing and the affected players had to wear Georgia Tech jerseys with hand-lettered NOBs and other details. I happened to be in Canada at the time — I was participating in a live-performance thingie and then attending a friend's wedding — and pretty much missed the whole thing.
About a year and a half later, in April of 2009, was the infamous case of two Washington Nationals players wearing misspelled "Natinals" jerseys in the same game. That one took place on a Friday night, which meant Phil would normally have covered it here on the the blog on Saturday, but I stepped in and covered it myself, because it was just too good to pass up.
And about two and a half years after that, in September of 2011, the Maryland football team surprised everyone by coming out in the first edition of their flag-based "pride" uniforms. That one took place on Labor Day, so I wrote about it here on the blog the next day.
Back in 2007 and '09, I didn't cover much breaking news for ESPN (I just did a weekly or bi-weekly column, which was often pegged to current uni-related affairs but didn't offer real-time coverage of breaking storylines), and uniform news wasn't taken as seriously as it is now, so I didn't cover Virginia Tech and Nationals stories for ESPN, at least not as they were breaking. I used the Virginia Tech story as the peg for an ESPN column about two weeks later, about teams that had to improvise when their uniforms went missing. I'm not sure I ever wrote about the Nats situation on ESPN until I did this 2011 piece on the profusion of DC sports typos, and I'm not sure I ever wrote anything on ESPN about the Maryland uniforms (although I did some TV spots on the Maryland situation for several ESPN programs).
Nowadays, uni-related news has a higher profile and I tend to cover breaking stories as part of my ESPN beat, so I ended up writing about the Sale incident more or less in real time. But it was tricky. For one thing, the Sale storyline unfolded on a Saturday night. As you might imagine, Saturday nights are when I'm often busy doing, you know, Saturday-night stuff. I don't ever look at Twitter on Saturdays (a personal rule), and the Uni Watch email address is forwarded to Phil, so I'm generally — and intentionally — beyond the reach of most uni-related news.
In addition, this past Saturday was unusual, because I was spending the weekend at my girlfriend's parents' house in Florida. The Tugboat Captain and I had flown down there on Friday, and it was my first time meeting her 'rents. Her father, who's a retired chef, had whipped up a big, delicious dinner for us on Saturday, with tons of food and more than a little drink. Naturally, I wasn't looking at my email (and even if I had been, anything sent to the Uni Watch email address was being forwarded to Phil).
At one point during dinner, I excused myself from the table and went to the bathroom, where I checked my email on my phone. Our "Collector's Corner" columnist, Brinke Guthrie (who always sends emails to my personal address, not to the Uni Watch address), had sent me a link about the Sale story, and reader Jim Walaitis had posted something about it to my Facebook wall. If not for those two submissions, I wouldn't have known what was happening and probably wouldn't have found out about it until the next day.
I read the linked articles on my phone and thought, "Huh — that's something." I forwarded one of the links to Phil, just in case he hadn't been aware of what was going on (as it turned out, he was all over it), and then went back to the dinner table and rejoined the conversation. There was more food, more drinks, and then some clean-up. The parentals went to bed a little before 10pm, and we prepared to do the same.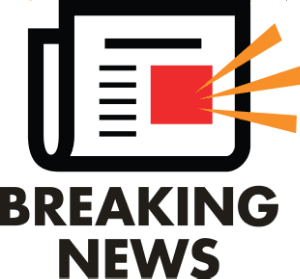 A little later, I took out my laptop and saw that the Sale story was blowing up. That presented a conundrum. On the one hand, I'm a journalist and this is my beat. Part of the reason I created Uni Watch 17 years ago was so stories like this one would be taken seriously. And while I could see that plenty of media outlets were covering the story, I knew I could provide some historical perspective and context that other stories would probably lack. Even after a night of overeating and -drinking, part of the story was already writing itself in my head, and I knew I could probably write it for real fairly quickly.
On the other hand, I'm not a full-time ESPN employee, and I believe in the whole "work to live, don't live to work" credo, so I try (and sometimes fail) to maintain some boundaries. And jeez, I was at my girlfriend's parents' house late on a Saturday night — what kind of workaholic would sit down to work under those circumstances?
I explained the situation to the Captain and asked if she'd mind if I banged out a story. If she had put her foot down, I would've respected that, and that would've been the end of it. But she's a journalist, too — she understands. She gave me the green light, so I emailed the ESPN news desk and asked if they wanted me to weigh in. They immediately said yes. I sat down and started to write. I also told Phil what I was up to (I didn't want him to be blindsided or have his Sunday entry upstaged by my ESPN piece) and asked if I could take a look at what he'd written for Sunday (I didn't want to duplicate any of his efforts).
It wasn't a difficult piece of work. The main thing was getting a fix on what had and hadn't been reported and confirmed regarding Sale at that point. In other words, how much did we really know, and how much was just being attributed to unnamed sources? For background info, I knew the Sox had worn the leisure suit throwbacks before, so I just had to confirm the date on that, and I also knew I was going to reference the 1995 episode with the Buccaneers and Hardy Nickerson, so I called up my 2010 interview with former Bucs equipment manager Frank Pupello and quoted from it. (The Nickerson section of my story, incidentally, has now been updated to include a rebuttal of sorts from Nickerson himself, which he issued yesterday. It's down toward the bottom of the piece.)
It all took a little longer than I'd expected, mainly because my computer was being balky and at one point crashed altogether (grrrr), but in about an hour I had my story, so I emailed it to the news desk. Normally I would've stuck around to deal with any editorial queries and to proof the story once it was ready to go, but it was late and I was exhausted, so I just filed the story and went to bed. When I woke up on Sunday morning, my story was leading the ESPN site — a nice surprise that made me feel like the extra effort had been worth it.
This type of story would normally result in a lot of reporters and radio stations asking to interview me. I did get a few such requests on Sunday (I'll be on ESPN Radio Albany at 11:30am Eastern today, in case you want to tune in for that), but not as many as usual, probably because everything took place on a weekend. Maybe more inquiries will come in today; maybe not. Either way is fine with me. I try to accommodate such requests — in part because I enjoy talking about uniforms, and in part because I figure it's good karma to help out other media members when possible — but they can end up being major time sinks, so sometimes I'm relieved if nobody's in a hurry to talk with me.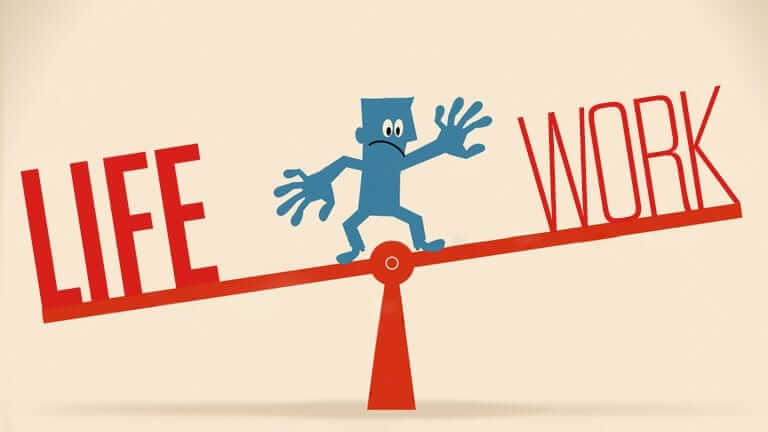 With the benefit of a day's hindsight, I'm mostly okay with how this all played out. I say "mostly" because I do worry about boundary issues and work/life balance. I often think about my brother Henry, who was an attorney and, unfortunately, died at the age of 34 after a long fight with cancer. At the memorial service, one of his colleagues approached me and said, "One thing I always admired about your brother was that he had his priorities straight. He worked hard, but he didn't work late. He took his job seriously, and he was really good at it, but he didn't let it consume his life." That there was a life lesson, a teachable moment. I sometimes wonder if I've failed to learn from it.
Covering a journalistic beat in the digital era is a 24/7 enterprise — or at least it has the potential to be that way — which is something I'm very conflicted about. I enjoy the excitement of it (as I was banging out the Sale story on Saturday night, I thought of Hildy Johnson in His Girl Friday, banging out a story of her own and saying, "I'm a newspaperman!"), but I don't like how it can take over my life. One reason I run those "What Paul Did Last Night" segments with the "Get Out More!" graphic is to remind myself — not just you — that there's more to life than Uni Watch. I already spend more time looking at various screens and tapping on various keyboards than I'm comfortable with. When that culture starts encroaching into a weekend getaway with my girlfriend's family, it doesn't seem like a stretch to wonder if that's unhealthy.
Starting next week I'll be taking my annual August break from the site, and Phil will be in charge here. I'll still be on the clock over at ESPN in August, except for an eight-day stretch when the Captain and I will be on vacation. I've already promised her that if something like the Chris Sale story comes up while we're traveling, I absolutely will not cover it. It kinda sucks that I even have to say that, right?
As for this entry that you're reading right now, I wrote most of it on the airplane ride home from Florida yesterday. That's arguably another case of having boundary issues, since I could (should?) have been reading, napping, talking with the Captain about how the weekend had gone, and so on.
But at least writing this been somewhat therapeutic. Thanks for listening.
• • • • •
Looking back at another throwback: The Chris Sale incident reminded reader Jake Jahimiak of another incident involving a throwback uniform and a pair of scissors. I'll let him explain:
The Devil Rays were playing the Dodgers, and the Rays were wearing flannel St. Pete Saints jerseys.  I own one of those game-used uniforms, and I can attest to the fact that the jerseys were very boxy and tight in the arms.

Anyways, during warm-ups for the game, I saw Rays pitcher Scott Kazmir, who was the starting pitcher that day, working in the bullpen, and he looked very uncomfortable in the uniform. Kazmir said something to a nearby assistant, the assistant ran into the clubhouse and another individual came out to talk to Kazmir. At this point Kazmir got off the bullpen mound and had words with the assistants.  Both assistants tried to make some makeshift adjustments to the jersey, in particular the left arm area. Eventually one of the assistants took out a scissors started cutting under the left jersey arm area, to make the jersey not as tight and boxy near the arm.

Even after the cutting, Kazmir looked annoyed and displeased with the uniform he was wearing.  The incident didn't escalate into anything larger, but I'm sure that uniform wasn't something Kazmir wanted to wear that day.
Footnote: Kazmir pitched poorly that day, but the Devil Rays won the game.
•  •  •  •  •
Timberwolves-redesign contest reminder: In case you missed last week, I'm running an ESPN contest to redesign the Timberwolves. The deadline is this Wednesday. Details here.
• • • • •
Raffle results, and today's new raffle: The winner of the Orioles cap is Jason Snurr. Congrats to him, and thanks to all who entered.
Our next '47 cap up for raffle is this Indians snapback:
Here's a closer look at the logo on the side (against a different background). There's a '47 maker's mark on the other side.
To enter, send an email with your name and shipping address to this address (not to the usual Uni Watch email address, please) by 8pm Eastern TODAY. One entry per person. I'll announce the winner tomorrow, and I'll also announce tomorrow's raffle cap, and then we'll keep repeating that process for each remaining weekday this month. If you win one of the raffles, please be nice enough to step aside and stop entering the remaining ones. Thanks.
•  •  •  •  •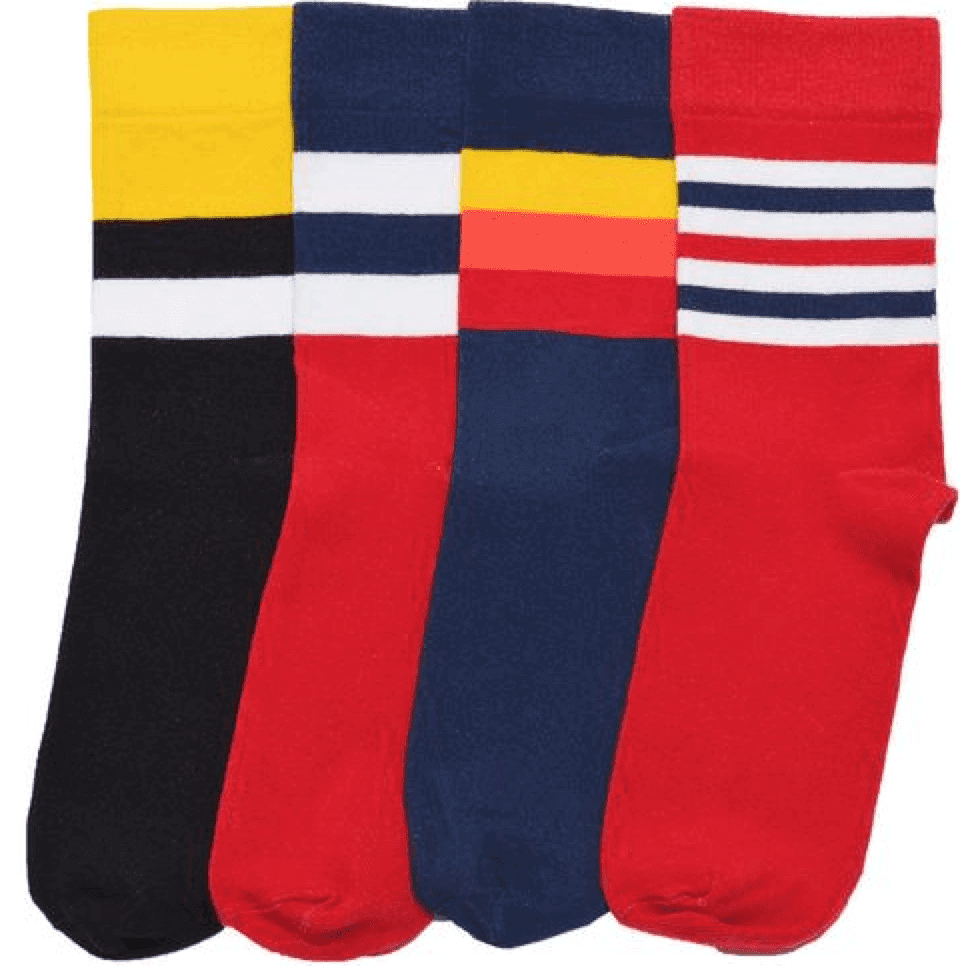 A word about the StripeRite socks: American Trench honcho Jacob Hurwitz, one of my partners for the StripeRite socks, tells me he's been getting lots of emails along the lines of, "Where are my socks?! I ordered them more than a week ago and they should have arrived by now," blah-blah-blah.
Folks, we clearly stated from the outset — both here on Uni Watch and on the StripeRite sales page — that the socks would not be ready to ship until the last week of July (and we've now updated the sales page to make that point more prominent). We're still on track to begin shipping product at some point this week, although the response has been so great that we've had to order more socks from the mill, so some orders from that second run may not ship until next week.
We're thrilled with the positive response to this project. Thank you for that, and also for your patience.
•  •  •  •  •
The Ticker
By Alex Hider

Baseball News: Could the Mets be wearing this patch for Mike Piazza's number retirement next Saturday? (From Lindsay.) … Ken Griffey Jr. wore a special suit for his Hall of Fame induction, complete with sublimated pinstripes and a custom tie "" and, of course, his signature backwards cap. Speaking of Junior, Baltimore's Adam Jones wore special spikes in his honor yesterday. Some players from the Astros and Angels wore them as well. (from Andrew Cosentino, Samuel Eastman and others). More 3D helmet logo woes for the Dodgers' Justin Turner (from MHS Baseball). … The Cubs and Brewers went navy-on-royal yesterday (from Zach Martin). … The Diamondbacks mistakenly ran an advertisement for 2015 tickets this weekend (from Steve Sher). … Matthew spotted this guy with a White Sox hockey sweater, and apparently wasn't a fan. … Check out this soda display of the Cubs' "W" flag. "They screwed up the right side of the W," Ben says. … The New Orleans Zephyrs will wear nutria jerseys on Friday. For those who don't live on the bayou, nutrias are a type of river rat native to Louisiana (from Andy Rawlings). … Got $13,500 lying around? Then you can pick up this 1891 baseball jersey (from David Firstone). … David Arnott found a pullover baseball jersey at a thrift store with fake buttons.


Pro and College Football News: Take a look at these classic NFL figurines (from Pro Football Journal). … Andy Garms found a golf ball with a Bengals-inspired marking. … Joanna Zweip sent along a couple of items from East Tennessee State University, including a shot of the team wearing a the 1969 college football centennial helmet decal and a shot of Jimmy Buffett in an ETSU jersey. … Back in the late 1970s, the Rams' cheerleaders wore uniforms with NOBs (from John Turney).

Grab Bag: We may have seen this before, but here is the kit for the 2016 MLS All-Star Game. … Jersey-burning isn't just for Cavs and Thunder fans anymore. Apparently, the trend has made its way to Italy. … Spotted at a Portland, Oregon Kohl's: A Blackhawks jacket with an NFL logo (from Neal Hanson). … NHRA racer John Force has five different racing suits, one for each round of qualifying and one for the main event. According to David Firestone, Force used to wear the same suit for every race, no matter how dirty it got. … Danica Patrick has a new helmet design for only the third time in her career. … Indiana basketball coaches love Coca-Colaâ"¢, according to this classic ad (from LoLo Phynarski). … Some boys in England decided to protest their school's uniform that forced them to wear pants during a heatwave by wearing skirts "" and it worked! (From Chris Mycoskie). … Marvel Studios has a new logo. … South Park has a new Super Bowl-inspired 20th season logo.