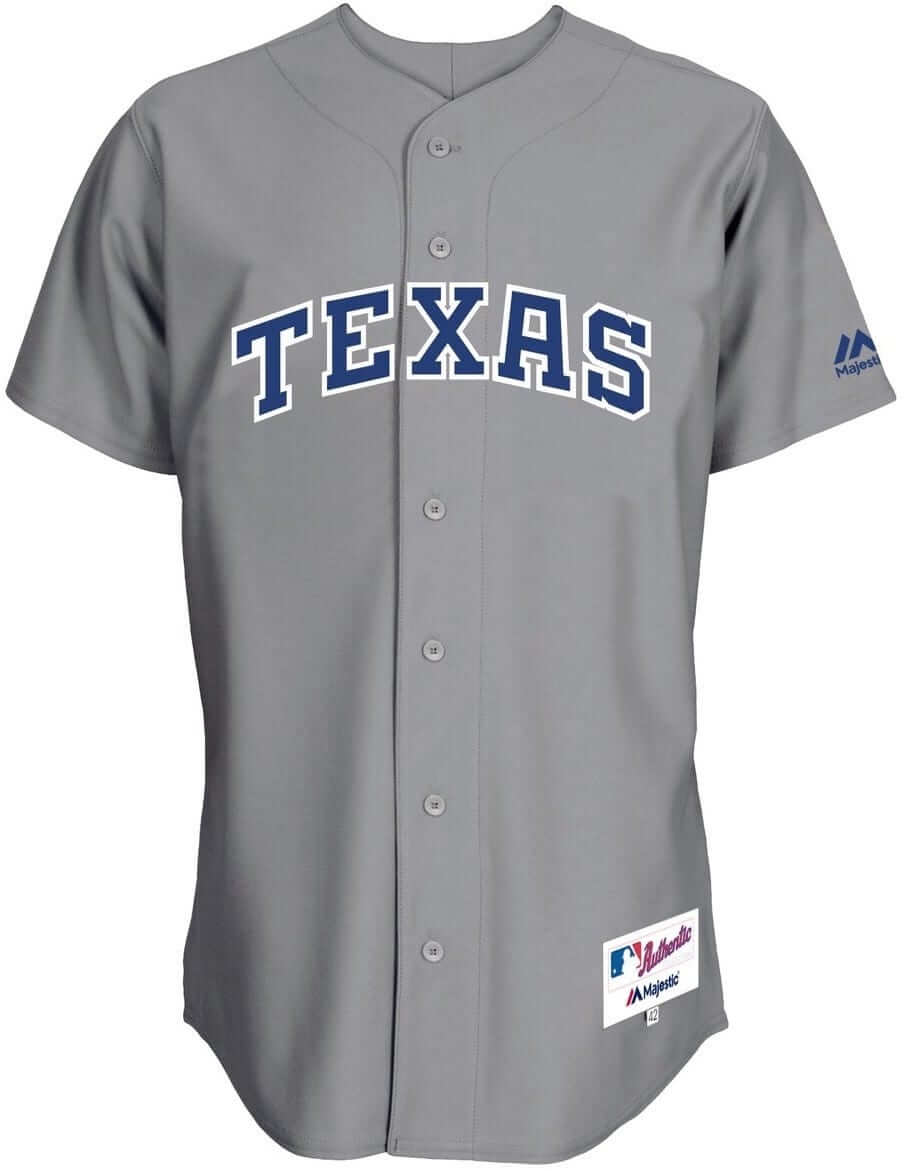 Very odd situation today in MLB, as eight teams will apparently be wearing throwback uniforms. I say "apparently" because the information on this has come in dribs and drabs — an offhand comment by a broadcaster, a tweet by a beat writer, a small mention deep in the dot-dot-dot section of a team report. Oddly, there's been no official announcement by MLB. Even odder, at least two of these throwback tilts are afternoon games, which means they won't get much exposure. And even odder-er, why would you run a bunch of throwback games on a Wednesday when you could do a Throwback Thursday promotion?
It's all very strange. I sent a note to an MLB contact yesterday, asking for more info, and got no response.
Anyway, here's what we know:
The Mets, who'll be playing a day game against the Cubs at Wrigley, will be wearing road grey versions of their 1986 racing stripe throwbacks (the ones they've been wearing for Sunday home games).

The Cubs will also be wearing throwbacks, but it's not clear (at least to me) which year they'll be from.

The Rangers, who'll be playing a night game in Anaheim, have announced that they'll be wearing 1986 road greys. (The Angels will presumably be turning back the clock as well, since it would be bizarre — and maybe unprecedented? — for the road team to be wearing throwbacks while the home team dressed conventionally, but I haven't heard anything about the Halos. They wore late-'70s throwbacks last weekend, so maybe they'll just dust those off and wear them again.)

Buried deep within this item is the news that the Reds, who'll be hosting the Braves for a day game, will be wearing early-2000s uniforms to honor Junior Griffey's Hall of Fame induction. No word on whether the Braves will also be throwing back. (Update: Here's a peek at the Reds' uni for today.)

So that makes four teams participating (or five, if we include the Angels), but the word is that there will supposedly be eight teams involved, and it's not clear who the remaining ones will be. All 30 teams are playing today, so your guess is as good as mine.

But here's a possible hint: Google's MLB scoreboard was listing the Dodgers as the Brooklyn Superbas last night.

@UniWatch @PhilHecken Some weirdness with the Dodgers on Google's MLB scoreboard tonight. pic.twitter.com/RzYyaYc5DV

— Matt Sampson (@matthewjsampson) July 19, 2016

@matthewjsampson @UniWatch @PhilHecken Same thing on my phone. pic.twitter.com/360MGaUmO5

— Morskie (@morskie29) July 20, 2016

The Dodgers didn't wear throwbacks last night. But maybe Google knows something we don't..?

Update: Commenter "Coach" has spotted this news item on MLB.com, which explains that today is "Turn Back the Clock day, MLB's new annual tradition." Hmmmm. Why would you wait until the morning of the new annual tradition to announce that tradition?

Anyway: The fourth throwback game, in addition to the ones I already listed, will feature the Giants and Red Sox. No indication of which era(s) they'll be throwing back to. This promotion continues to be very, very odd.

Another update: Here's what the Red Sox, Angels, Braves, and Giants will be wearing:

Red Sox throwback for today pic.twitter.com/fcvSqCuMbf

— Phil Hecken (@PhilHecken) July 20, 2016

LA Angels throwback for today pic.twitter.com/7fMAsauWzJ

— Phil Hecken (@PhilHecken) July 20, 2016

Atlanta Braves throwback for today pic.twitter.com/Ir8lQTu1Oy

— Phil Hecken (@PhilHecken) July 20, 2016

SF Giants throwback for today pic.twitter.com/RDEdKq8kEZ

— Phil Hecken (@PhilHecken) July 20, 2016

Still very strange that none of this was formally announced or promoted until this morning.

• • • • •

And speaking of throwbacks…: My Friday Flashback took a look at the history of throwbacks. Among other things, I stated that the first NBA throwbacks were worn during the 1996-97 season:

NBA's first throwbacks were worn as part of the league's 50th-anniversary season in 1996-97 (h/t @MikeChamernik). pic.twitter.com/wO3pPt2GM8

— Paul Lukas (@UniWatch) July 12, 2016

That prompted a note from reader Matt Beahan, who set me straight:

The NBA was putting on throwback games long before the 1996-97 season. I've been researching these games for a while now (although they're very difficult to find info on) and I'm pretty sure the first NBA throwback uniforms were used on Nov. 27, 1992, when the Bullets wore 1964 Baltimore Bullets throwbacks against the Timberwolves [click to enlarge]:

Other games that I know of:

• Jan. 13, 1993: Golden State at Philadelphia. Both teams wore 1966-67 throwbacks.

• Dec. 2, 1993: Seattle at Washington. Both teams wore 1974-75 throwbacks [click to enlarge].

• Jan. 2, 1994: Philadelphia at Denver. The Sixers wore 1967 unis (although the waistband should have been white instead of red) and the Nuggets wore 1967-71 Denver Rockets unis.

• April 22, 1994: Washington at Cleveland. Both teams wore 1975-76 throwbacks.

• March 31, 1995: Denver at Indiana. Both teams wore 1974-75 ABA throwbacks.

There may be more, but that's all I've found so far. The Lakers and Celtics planned a throwback game in the 1993-94 season, but it was scrapped for some reason.

Great stuff from Matt, and a bad job by me for getting this wrong. One thing about this — and I say this as an explanation, not as a justification — is that it really points out once again how desperately we need a uniform database for the NBA, the only one of the Big Four leagues whose uni history has not been comprehensively documented. As we've discussed many times before, databases aren't perfect, and it's important not to take them as gospel, but they're tremendously useful resources.

Uniform databases are also a shitload of work to compile, so let's take a second to give thanks to Marc Okkonen, Bill Henderson, Andrew Greenstein, and Tim Brulia, Bill Schaefer, and Rob Holecko, whose painstaking research has been a massive gift to all of us.

Now we just need someone nutso enough to come up with something similar for the NBA.

•  •  •  •  •

Timberwolves-redesign contest reminder: In case you missed it earlier this week, I'm running an ESPN contest to redesign the Timberwolves. Details here.

• • • • •

Raffle results, and today's new raffle: The winner of the Astros cap is Kevin Rudolph. Congrats to him, and thanks to all who entered.

Our next '47 cap up for raffle is this Braves pillbox snapback:

To enter, send an email with your name and shipping address to this address (not to the usual Uni Watch email address, please) by 8pm Eastern TODAY. One entry per person. I'll announce the winner tomorrow, and I'll also announce tomorrow's raffle cap, and then we'll keep repeating that process for each remaining weekday this month. If you win one of the raffles, please be nice enough to step aside and stop entering the remaining ones. Thanks.

Incidentally, this is the last of the pillbox caps I'll be raffling off. The remaining seven raffle caps that will take us through the end of the month are non-pillbox. We'll get started on those tomorrow.

• • • • •

StripeRite reminder: In case you missed it last week, I've partnered with Scott Turner and American Trench to produce a new line of crew socks with great stripe patterns down toward the ankle, where everyone will be able to see them:

The socks are available here, and there's lots of additional info here.

• • • • •

The Ticker
By Paul

Baseball News: Holy Toledo: Fun move last night by the Toledo Mud Hens, who wore "Holy" as their chest mark last night from Andy Bentley). … Here's a really cool blog featuring comic book-style illustrations of old baseball cards. My compliments to the chef (and also to John Glynn, who sent this one my way). … "On Monday night we played the Stevens Point Sixers American Legion team," says Nate Meihak. "They wore two different colors of camouflage BP jerseys. We couldn't figure out if it was based on underclassmen and upperclassmen, or personal choice." … The Czech catcher in the Women's World Softball Championship has the lion from the Czech coat of arms on her mask (from Dennis Abrams). … Mets C Rene Rivera has been wearing a neon-green armband, which has caused problems with the green-screen ads behind home plate (from Jim Walaitis). … Dodgers OF Yasiel Puig broke his belt while sliding into second base during the top of the 5th last night. "He immediately called time and walked towards the dugout to get a new belt," reports Andrew Cosentino. … I don't know what the Sugar Land Skeeters were trying to do last night, but it wasn't a good idea. Yikes! … Muhammad Ali-themed jerseys last night for the Richmond Flying Squirrels. … Sometimes life really can be reduced to one simple thing in a nutshell: In America, we have the Home Run Derby; in Korea they have a bunting contest.

NFL News: Interesting piece about how NFLers with concussions are facing skepticism from their disability insurers. … Blast from the past: Remember the Bears' old script "CB" secondary logo? Ryan Becerra recently spotted it on a cap that's being currently available at the team's online store. "The Bears do release vintage logos on their apparel, but this is the first time I've seen them bring this one back," he says.

College Football News: Yale's new uniforms will be unveiled tomorrow night (from Casey Hart). … Straight from the 2016/2017 NCAA football rules manual, here are examples of permissible facemasks, impermissible facemasks, and assorted jersey-related rules. You can see the whole manual here (big thanks to James Gilbert). … Ray Lewis showed up at Miami camp and covered up the Adidas logos on his shirt and cap (from Jp, among others). … New uniforms for Ball State. … Here are Virginia Tech's new road jerseys. "The 'Ut Prosim' slogan on the collar is for Virginia Tech's motto, which means 'That I May Serve,'" explains Andrew Cosentino.

Basketball News: If you're a video gamer, here's what you can expect in NBA 2K17. … Some era-inappropriate logos at the Pistons' practice facility. … Tim Duncan is suing a San Antonio realtor for using a Photoshopped photo of Duncan in an ad (thanks, Mike). … New court design for Auburn.

Soccer News: Here's how Barcelona's new jersey will look with the Qatar Airlines logo. … Sports Illustrated's current cover design shows the wrong Olympics uniform for the U.S. women's soccer team. It should look like this (from Alex Seder). … New home kit for Fulham (from Tim Cross). … "Last year's Liga MX champion Pachuca got new Nike jerseys recently, but they seem to be reusing the shorts from last year," says Diego Yanez. "The jersey numbers are based off of the shape of the team's crest and have a picture of the player. The NOBs, which are below the numbers, are shown in the players' own handwriting. Do you know of any other teams that have done something similar to this?" I sure don't. Anyone else..? … New uniforms for Penn State's women's team.

Grab Bag: Maybe synchronized swimming is a real sport after all: It has a growing problem with concussions, just like so many other sports. … And hey, maybe pro wrestling is a real sport too! … Here's a piece on the rise, fall, and rebound of EA Sports NHL. … Protestors who get injured at this month's GOP national convention are being encouraged to seek medical assistance from a group of volunteers who can be identified by their logo. … In a related item, there's a dress code for reporters covering the convention. An official explained, "People are coming in jeans and sneakers, just slobbish attire." … One Olympics record that will apparently be broken in Rio: the number of condoms per athlete that will be distributed (from the Tugboat Captain). … LGBT pride-themed uniforms for the Aussie rules football team St. Kilda (from Cody Royle).