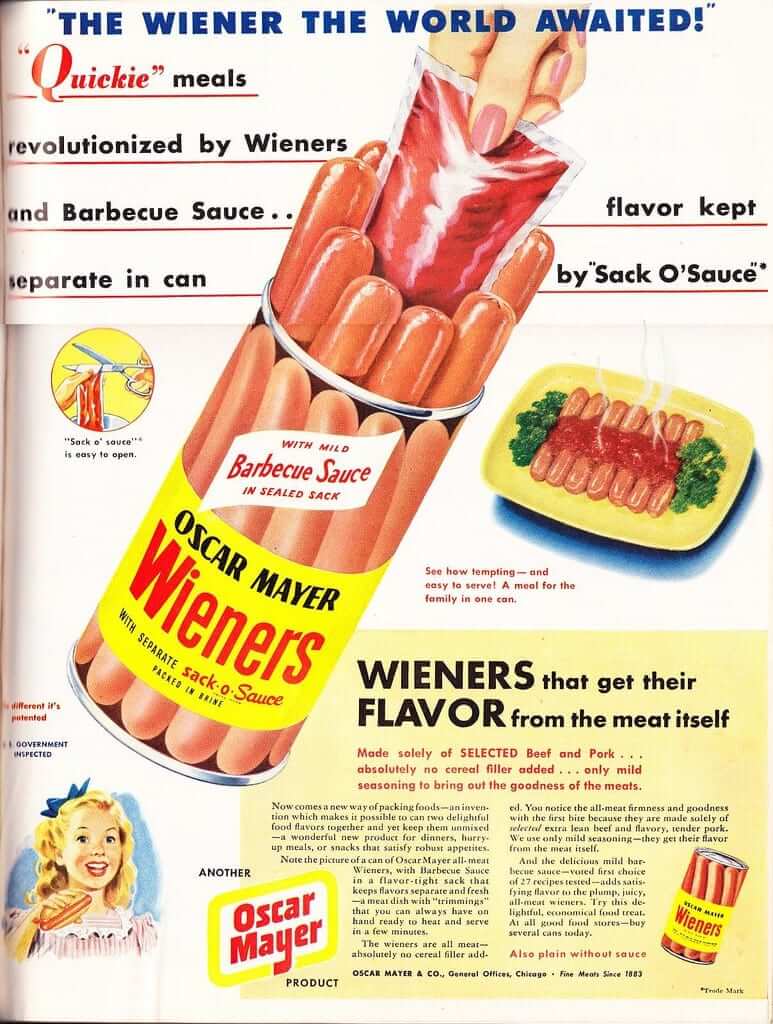 Click to enlarge
Each year on this date I try to find and present a photo or illustration that captures America in a nutshell (here are the ones from 2015, 2014, 2013, 2012, 2011, 2010, 2009, and 2008). This year's entry — part of a series of vintage hot dog ads recently sent my way by our Collector's Corner columnist, Brinke Guthrie — is an instant classic. How did this product fail to catch on?
Anyway: Everyone have a great holiday. The Tugboat Captain and I will be fishing on a party boat (we'll do our best to catch a red snapper, a whitefish, and a bluegill, or instead maybe a starfish and a striped bass), but the comments are open, so feel free to chat amongst yourselves.
Three quick if/then thoughts:
•  If you have a few minutes, I heartily recommend that you read the Declaration of Independence (here's typeset version, in case you can't decipher Jefferson's handwriting), whose ratification is what we're celebrating today.
•  If you happen to see Jason Pierre-Paul, please keep him away from the matches.
•  And if you're spending the day in the company of a Britisher, kindly pass along my annual Independence Day rallying cry: In your face, Redcoats!