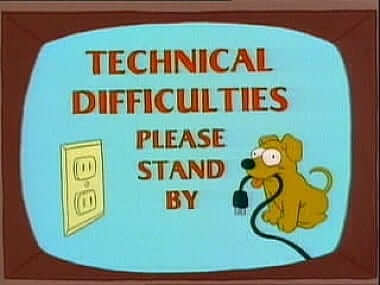 Paul here, filling in for Phil, who's had a power outage and therefore can't post his usual excellent content. He did manage to compile a Ticker before the power went out (see below), but that's all we have for now. Here's hoping the electricity gods see fit to restore his power soon!
•  •  •  •  •
Uni Watch News Ticker
[NOTE: Yesterday's post had a slight glitch and for a portion of the day, only the lede was visible. For those who happened to read during that time, and missed yesterday's ticker, I'm reposting it below, in BLUE. Sunday's ticker appears in black "" PH]

Baseball News: The Lancaster JetHawks will wear these Star Wars-inspired jerseys on June 17th (from OT Sports). … Tweeter Josh Claywell says, "A Davidson batter has a chipped decal, and I never knew Rhode Island's unis said 'Rhody'." … Check out these Mexican Baseball Team Portraits, photos undated (from Country of Baseball). … Here is our first look (ugh) at the Fresno Grizzlies Fourth of July jerseys (from OT Sports). … The Bowling Green Hot Rods will be auctioning specialty jerseys honoring local military & first responders during games from today to Monday (from BG Hot Rods). … I'm just gonna leave this here without comment: "Baseball fans, quit your complaining about camo uniforms." Well, one comment — yet another talking head who conflates Memorial Day with being a "military holiday." FFS. STOP IT ALREADY. … Playing out of the RMBL, the Boulder Collegians are a collegiate, summer baseball organization, based out of Boulder Colorado. Check out what they are wearing (h/t AJayAMileHigh). … There's high-cuffed, and then there is "high-cuffed": Here's Odubel Herrera going "high cuffed" on the sleeves for his at bat (pic from Mark Lackinger, via Paul). … Hmmmm. You know how the Iowa Hawkeyes try to look like the Steelers in football? Well, it seems they like to look like the Buccos for baseball (h/t Nathan Bryson). … Also from Nathan, it would seem that David Price has a brother from another mother on THE Ohio State Buckeyes team. … The Cedar Rapids Kernels wore and auctioned off these jerseys last evening (h/t Cedar Rapids Kernels). … The Knicks' Carmelo Anthony wore a disgraceful "diplomatic" Mets/Yanks frankencap the other night (h/t Sam O). … New Dodgers pitcher Julio Urias had an accent on his jersey last evening (h/t #BradYourFriend). This is both awesome/interesting as he didn't have one on his Dodgers uni(s) previously. … Did you ever want to know how Stan the Man poles out hits? (from Bruce Menard). We need to bring that lexicon back to today's game, no? … LSU is going to retire Todd Walker's jersey in 2017. … The Columbia Fireflies will celebrate their connection to Prince by wearing these purple game purple game jerseys. … The New York Yankees, of all teams, are now wearing matte helmets on the road. Additional details here. … As reported by Paul, the Mets will be wearing their 1986 Throwbacks all weekend (including last night, as shown on Jacob DeGrom) long. Those racing stripes on pinstripes were awful, but they look even worse when worn pajama style and with oversized jerseys. At least the field looked good (from RN's Funhouse). … There's no context to this, so I'm gonna guess it's either a "slump buster" or a "because they can" move: "Brewers wearing alternate/throwback BP jerseys tonight" (from Mike Chamernik). I posed the question on Twitter, and the responses weren't totally satisfactory. Friday night is retro night, and that's a "retro" BP jersey–and the starting pitcher gets to choose the jersey so…Anyway, they wear those tops once a year, so last night was apparently *that* night. Just another excuse to sell more merch, IMO. Here's another look (h/t RN's Funhouse). … The Brevard County Manatees wore camo last night (from Dave Doop). Because nothing hides giant, slow underwater sea creatures better than camo.
~~~
Jose Bautista served his one game suspension Friday night. He still attended the Blue Jays game and dabbled in some PA announcing while wearing a Raptors jersey. He then attended the Raps game (from Mike Chamernik). … "Apostrophe catastrophe for the Bridgeport Bluefish on their alternate (and their similar BP) jersey," notes R. Scott Rogers, who adds, "Bridgeport plays in the independent Atlantic League." … Everyone knows tickets to the hit musical "Hamilton" are nearly impossible to come by — but if you want to catch the cast, try the Central Park softball fields (from Paul). Also included is a photo slideshow. … "I always wondered what players did with the extra pant material when they went high-cuffed," says Trent Guyer. "When I played 15-20 years ago, I just stuffed my pant legs in my socks, resulting in some bunching. Jose Altuve seems to have figured it out, but to me seems to be a rarity. He just has short pants made that stop at the top of his socks." … Check out the stirrups worn Friday night by the Potomac Nationals (Nats high A team in Woodbridge, VA). From Adam Korengold. … Here is a closer look at the Yankees new matte batting helmets. In a related piece of news, there is a section in this article detailing the new helmets and how they came to be worn. … Last night Jason Ricles was at a Lehigh Valley Iron Pigs home game. "They are wearing their bacon red jersey with grey pants and the (Louisville) Bats who are the away team are wearing full grey as well." … A hot dog is not a sandwich (from Jimmer Vilk). … Langham Creek HS (Houston) is sporting a DBacks font (from Denis Costello). … These just might be the flag desecration jerseys of all time. Congratulations to the Sacramento River Cats on that feat (from PlainsmanParkingLot). … Arizona Softball has Navy-esque batting helmets with pride stickers (via Clint Richardson). … Remember the Topps baseball cards Burger King used to give away? Here's the '78 Yankees stars (from Bruce Menard). … Blue Jays hurler Marcus Stroman was rocking some very nice Stirrups yesterday (from Martin, Chris Creamer, and Genovese respectively). … Check out Alex Cobb's flag desecration glove for a bullpen session (h/t Christopher Overholt). … "Do the High Desert Mavericks have the worst jersey design?" asks Andrew Vitcavage. "Staggered basic typeface. Ugh." … Also from Andrew, the Lancaster JetHawks have astronauts as their racers a la Nats president race.
~~~

NFL/Football News: Tweeter Daniel Woods doesn't know "if it's confirmed yet", but a screenshot from the new Madden game shows the Saints with a 50 yr patch. Yes, it has been confirmed (and even seen on a jersey). … Ravens defensive lineman Timmy Jernigan is switching from #97 to #99 as a tribute to Warren Sapp. Sapp does not appear to be pleased (from Andrew Cosentino). … Aaron Rodgers explains why he'll never let the NFL put a camera in his helmet. … Here's a look at the Vikings new field (from Patrick Thomas). … Crossover alert! Not sure if this is the cutest pic ever, or borderline child abuse: Ben Roethlisberger already has his newborn rooting on the Penguins in the Stanley Cup finals (from Josh Sánchez). Also posted in the NHL section.
~~~
Tweeter Andrew Greenblatt asks Was this ever a Bengals logo? … "Bought my New Jersey Generals t-shirt today," says Erik Gamborg. "Very excited!" Erik notes that "Amazon's got 'em" — and here's one for the Washington Federals. That sound you hear is Jimmer Vilk emptying his swear jar. … Madden 17 will have the Riddell SpeedFlex helmet (from Andrew Lind).
~~~

Hockey News: We don't normally talk about the NHL and camopander or flag desecration uniforms this time of year, but why should they be left out of the "star spangled tee shirt" market over the Memorial Day Holiday weekend? (a rare non-Mets/baseball submission from Mets Police honcho Shannon Shark). … "Not sure if anyone has mentioned it before but there's something different about the hem on Crosby's sweater," observes Mark Sencich. "It doesn't look like the standard template the other players are wearing and almost like it has an extension sewn on it." … Here is Conrad Burry's updated NHL Playoff Hockey circle backet. … Crossover alert! Not sure if this is the cutest pic ever, or borderline child abuse: Ben Roethlisberger already has his newborn rooting on the Penguins in the Stanley Cup finals (from Josh Sánchez). Also posted in the NFL section.
~~~

NBA/NCAA/Basketball News: The Utah Jazz' "snowflake" logo was spotted the other day on a shooting machine (h/t BYU Sports News). … Dan Kennedy has done an Oklahoma City Thunder rebrand(?) submission. In any case, it's worth the look! … Does Paul George wear his own Indiana Pacers jersey on vacation? Quite possibly. … Great spot by Matt Roman who writes, "Dunno if you've already covered this. TNT keeps using Golden Gate Bridge for warriors logo on broadcast. Correct logo actually shows Bay Bridge." … Check out these new hoop uniforms for Vail Christian Academy (from Marc Gustafson). … Hmmm — statement or ??? — someone was wearing a backwards "C" on a Cleveland Indians cap at last night's Raptors/Cavs game (good spot by Clayton Hrusovsky). It's apparently manufactured by a company called "Ilthy" based in Lakewood, OH. (from Kyle Lenderman).
~~~
Check out the new uniforms the Philippine team will wear into battle at the FIBA Olympic Qualifiers. … There is a slight discrepancy in the Cleveland Cavs logo in actual ECF Champs hat and what NBA Store is selling (from Jay Appaji). Yet, apparently they are selling the correct version in Ohio (from Game. Blouses.). … "I will never understand giving the crowd shirts which are the same color as the opposing team," says RN's Funhouse
~~~

Soccer News: Here's some news George Chilvers should be pleased with: Here is the kit that Wigan Athletic will wear on their return to the Championship next season. It's similar to this season's League One title-winning shirt, with the addition of red banding on each sleeve and the collar. … Here's a cool graphic of the kit design for all the previous Champions League champions (thanks to Conrad Burry). … A possible Tottenham 2016-17 away kit has leaked online, and Spurs fans will hate it (from John Muir).
~~~
The 2016 Argentina Copa America kit has been released, and the Barcelona 2016-17 home kit has been leaked (from Paul Lee).
~~~

Grab Bag: Tweeter Aaron J. Smiley thinks John Cena's new T-Shirt looks awfully familiar. He adds, "don't you think??" … I know not many of you are tennis fans (and less so probably pay any attention to the French Open, but this year, adidas has been putting their advertisers signed athletes in camouflage outfits. Yep. Thanks to Tommy Turner, I think. … OK, why is there a lion about to eat an Indy 500 driver? I don't know, but you can see that and a bunch of crazy photos from the Greatest Spectacle in Racing here If that's not enough, there are more here.
~~~
"As Under Armour competes with Johns Hopkins for who can own more Baltimore real estate, they're opening the Under Armour Performance Center downtown," says Andrew Cosentino. "Despite all of corporate speak, I love that they kept the original architecture of this beautiful 1920s-era bank intact." … Patrick O'Neill sent in this Cincinnati Enquirer article. "Of some interest is the second picture which displays the socks of the Colorado Governor depicting Bernie Sanders and Donald Trump. Knowing about your hosiery obsession, I thought you would enjoy." … Check out the unis in this teams-to-be-named-later pro rugby league in the USA. … "So"¦ the Black River High girls sports teams in Vermont are called the First Ladies. The boys teams are the Presidents," notes Cassian Wykes. "So what happens if Hillary Clinton is elected President?" … This is a pretty interesting Oregon jacket. Anyone know the vintage? (from Chris Dougherty). … Check out these lacrosse helmet lamps (from The HelmetGuy). … WWE says they will no longer sell John Cena"˜s new Pabst Blue Ribbon inspired shirt, even though they don't believe they did anything wrong by making it (from Aaron J. Smiley).