Greetings from Wisconsin, where I'm taking part in a panel discussion this morning and then flying home later in the day. Please join me in thanking Phil and Mike for keeping everything running in my absence.
Now then: It's that time of year again — the time when I give something back to you folks, literally. Or, if you prefer to be more cynical, the time when I clear out all the uni-related stuff that's accumulated in my apartment over the past year. Either way, it's the day I run a big raffle that all of you can enter.
As in past years, some of you may recognize a few of these items as gifts that you thoughtfully sent my way over the past 12 months. I realize regifting may seem tacky, but sometimes I have duplicates on certain things, or I don't have room for everything, or something is too big or too small for me to wear, or I've gotten some enjoyment out of an item and am now ready to let someone else enjoy it. No offense intended, and I hope none taken. Thanks for understanding.
The listings that follow are pretty self-explanatory, except for this: For T-shirts, you'll see a size followed by two measurements (like this, for example: L, 21″, 29″). In each case, that's the tagged size followed by the the pit-to-pit measurement and the length from the back collar to the bottom hem. All of the T-shirts this year are 100% cotton.
Ready? Here we go:
1. A complimentary Uni Watch membership card with your choice of design.
2. A Steve Pearce bobblehead, still in the box.
3. An Orioles snap-back cap. Faux-distressed detailing. Front two panels are cloth, remaining panels are mesh.
4. An Orioles 2015 media guide.
5. A Zach Britton "Rock the Yard" T-shirt. XL, 23″, 28.5″.
6. A Miguel Gonzalez "El Mariachi" T-shirt. M, 18.5″, 24.5″.
7. Another "El Mariachi" tee, same as above but L, 21″, 28″.
8. A puck bottle opener, made from a real hockey puck. Cool goalie illustration on the other side.
9. A baseball bottle opener, made from a real baseball.
10. A golf ball bottle opener, made from a real golf ball.
11. A personalized Paul Lukas football. That one panel is off-white; the other panels are brown. Big Game logo on the opposite side. I might deflate the ball to make it easier to pack and ship, in which case you'll have to re-inflate it.
12. A "Uni of the Year" football. That one panel is blue; the others are brown. Big Game logo on the opposite side. I might deflate the ball to make it easier to pack and ship, in which case you'll have to re-inflate it.
13. A T-shirt showing diagrams of Reggie Jackson's home runs in Game 5 of the 1977 World Series. Shirt is slightly darker than it appears in the photo — think Yankees midnight blue. M, 19.5″, 27″.
14. A T-shirt with a diagram of a notable (or so I assume) USA soccer goal. M, 20″, 29″.
15. Two prints — one showing a diagram of the Immaculate Reception and the other showing a diagram of a John Starks dunk. These are being given away as a set, because I only have one tube to ship them in. Both are 18″ x 24″.
16. A copy of the children's book We'll Call You Mr. Met. 38 pages.
17. A Mets rally towel, given away at Game 3 of the NLDS on Oct. 12, 2015.
18. A lace-up collar conversion kit from DIY genius Wafflebored. Green felt in center is lighter/brighter than it appears in the photo.
19. Another great Wafflebored project: a squatchee lapel pin.
20. A New York Rangers belt. Real leather. Adjustable, so one size fits most.
21. Same as above, but for the Brooklyn Nets.
22. Same as above, but for Syracuse athletics.
23. A Mets wristwatch. Band is rubbery, feels kinda like a toy. Keeps good time, though.
24. A Mr. Met wristwatch. Same rubbery band as the above-listed item. Crystal is not cracked — that's just a reflection.
25. A pack of Notre Dame logo drinking straws. Paper, bendable.
26. Same as above, but for the New York Giants.
27. Same as above, but for the San Francisco 49ers.
28. Same as above, but for the Green Bay Packers.
29. A free pair of sneakers from Skicks — your choice from any of the designs shown on this page.
30. A pair of New York football Yankees shorts (that's the old 1930s AFL team). Includes pockets. Size medium.
31. A pair of Boston Shamrocks shorts. Includes pockets. Size medium. Caitlin not included.
32. An NHL onesie from HockeySockey — your choice of size and design from any of the options listed on this page.
33, 34, and 35. Three pairs of authentic Cleveland Browns socks, from the pre-makeover era. Size large. Each pair is a separate prize.
36. A Brooklyn Cyclones pom-pom hat. Annoying corporate beverage logo on the other side.
37. I don't remember who sent me this warm-up jacket, or why, but it's a perfectly nice jacket. Some sort of crest on the chest, "Ted" script on the left cuff, "Perez" on the back. No tagged size, but it's 22″ pit to pit and 27″ from top to bottom, so it's basically a medium.
38. A T-shirt for the fictitious Great Britain Olympic croquet team. Fun creative project. M, 19.5″, 28.5″.
39. Another T-shirt for a fictitious Olympic team, this time for the 1974 Swedish chess team, or something like that. Intentionally opaque explanation on the hang tag. Whatever — it's a nice shirt. M, 19.5″, 28.5″.
40. A vintage baseball jersey from Elk Mound High School in Wisconsin (which, as you may recall, is the school that stole the new Bucks logo before the Bucks even got to use it themselves). Found in a Nebraska thrift store by reader Greg Mays and donated to the cause. Nice NOB/number treatment on the back. 100% polyester. L, 23.5″, 32″.
41. An "I passed uniform inspection" patch. Dime, shown for scale, not included.
42. A Detroit Tigers season ticketholder metal tag. Dime, shown for scale, not included.
43. A Shea Stadium final-season lapel pin, modeled after the sleeve patch that the Mets wore in 2008. Dime, shown for scale, not included.
44. A CD copy of Five Minute Major (in D Minor) by the Zambonis. Fiften songs, including "Fight on the Ice," "Hockey Mom," and "I'm a Puck," among other near-classics.
45. My press pass from the Milwaukee Bucks' logo unveiling last April. Bonus irony points for having the old logo for an event that showcased the new logo.
46. Saved the best for last: DIY dynamo Wafflebored has donated one of his amazing, one-of-a-kind jerseys to this raffle. It's a goalie jersey for a fictitious 1950s team called Common Minke Whales (for all of these photos, you can click to enlarge):
Wafflebored even created his own hang tag, which explains the story behind the jersey and the team:
The sleeves feature patches on the top and a cool "Button-Eeze" button-thru design on the underside:
And instead of a lace-up collar, there's a lace-up shoulder:
This is an amazing piece of craftsmanship, and easily the coolest item ever offered in a Uni Watch year-end raffle. Whoever wins it is gonna be one exceedingly lucky motherfucker. It measures 23.5″ from pit to pit, and 29.5″ from top to bottom, which means it's basically a large. Please join me in thanking Wafflebored for donating it — his talents are matched only by his generosity of spirit.
———
That's it. Not bad, right? To enter the raffle for these items, here's whatcha do:
1) Send an email to the raffle address.
2) In the body of the email, please indicate (a) your name and shipping address and (b) your top 10 prize choices, in order of preference, by number. If you're only interested in, say, seven items, then just list your top seven choices; if you want to list more than 10, you can do that too, but I don't really expect anyone to go that far. I'll do my best to accommodate all the winners' choices.
3) One email per person. Entry deadline is next Monday, Dec. 21, 7pm Eastern. The winners will be announced on Christmas Day.
Again, my thanks to all of you who contribute in various ways to Uni Watch. I wish I could provide gifts for all of you "" honest.
• • • • •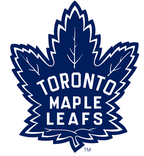 Maple Leafs contest: With the Maple Leafs reportedly having a makeover in the works, I'm running a Leafs-redesign contest over on ESPN. The deadline is next Wednesday, Dec. 23. Full details here.
• • • • •
The Ticker
By Mike Chamernik

Baseball News: The Rays apparently still have Devil Rays chairs lying around. Marshall's football equipment account tweeted that photo, as the Herd are in St. Petersburg for a bowl game on Dec. 26 (from Chris Workman).

NFL News: The Dolphins wore throwbacks last night and also played on a throwback field. Kenny Kaplan photographed the game. … The Dolphins gave out white hankies to their fans, too. … Giants WR Odell Beckham Jr. wore Joker cleats and gloves in warmups before last night's game (from Phil). … Packers RB James Starks had a small jersey tear on Sunday (from @TheDapperPacker). … William Gay wore mismatched Steelers gloves on Sunday (from Riley Danford). … The Eagles will wear all black this Sunday against the Cardinals. … Joe Namath had a very 1980s swimsuit line (from David Firestone). … Benjamin Pickett found a 1976 NFL lunchbox at an antique shop in Wisconsin.

Hockey News: The Sarnia Sting wore Christmas sweater jerseys this weekend. The coaches also wore Christmas sweaters on the bench. … The Penguins revealed when they'll wear their gold jerseys. … Patrick Thomas coaches high school hockey in North Dakota. He and the staff traditionally wear ugly sweaters (and jackets) during an annual holiday tournament. Patrick is aware his double collar leather jacket is a women's coat.

NBA News: The Sixers wore a black memorial band, presumably for Dolph Schayes (from Brandon Alberts). … The Raptors and Pacers went red-vs.-yellow last night (from Chris Scramlin). … Russell Westbrook donated a lot of money to UCLA, so the Bruins will name their practice court in his honor. … The Bucks are giving away the game ball from their win over the Warriors on Saturday night. How about that game, huh? I was ecstatic. … The Kobe 11s have been unveiled. … Michael Schlesinger did a nice job refurbishing a work table to look like the Cavs court.

Soccer News: New home and away jerseys for Hungary. … New home jerseys for Mexico. … Here's a slideshow of 10 of the best club logos in soccer (from Phil). … The J-League will have two official balls in 2016. "The one on the left is for the regular season, while the one on the right is only for use during the J-League Nabisco Cup," explains Jeremy Brahm.

Grab Bag: Rome revealed its logo for the city's 2024 Olympic bid. … Adidas unveiled a 3D-printed shoe. According to the article, the shoe is made from ocean plastic, recycled polyester and gill net content (from Tommy Turner). … The company MadeLoyal produces Christmas sweater apparel.