As most of you know by now (and as is pretty obvious from the photo shown above, taken a little over a year ago), I like stripes. Always have. And I don't like them just on uniforms and other apparel — I like stripes in all sorts of contexts. And we're going to go off-uni today to explore one of them.
The thing I want to talk about today is something I've been aware of for many years but hadn't really thought about until a few weeks ago, when I was inside an old Brooklyn factory building that's been repurposed as the home for over 100 small businesses. I'd been inside the building many times before (I have a few friends who work there), but this time I noticed something I'd overlooked before — a wall-mounted thingie that I recognized as being telephone-related (for all of these photos, you can click to enlarge):
If you ever see a phone company technician working on the box at the top of a telephone pole, the inside of the box looks a lot like that wall-mounted thingie. I'm told that it's called a punchdown block, so named for the way a wire is "punched" down into a slot, which pierces the wire's insulation and makes the connection.
What intrigued me wasn't the punchdown block itself but the wires connected to it. Phone wires tend to be candy-striped — bright colors alternating with white — which I find very appealing. There's a whole color code to it, but I don't really care about that. I just think it's interesting that this particular technology gets to have candy-striped wires. How did that start?
In this case, the striped wires led from the punchdown block to a big cabinet, as you can see in this next series of photos:
Whoa-ho-ho!, I thought. That cabinet must be the mother lode of candy-striped wiring! So I opened the cabinet door (it wasn't locked) and beheld the wonder that awaited inside:
That photo doesn't really capture just how chaotic everything looks inside the cabinet. There are colored wires all over the place, many of them looking like an impenetrably tangled maze. I realize electrical impulses don't really care about neatness, but I still kept thinking, "Man, how can a phone system work — how can anything work — in a mess like this?"
But lurking within the chaos are little snippets of beauty — an interplay of colors here, an artful draping of wire there, and so on. I don't have the best photographic skills for this type of thing, but I think some of that beauty comes across in these shots (I strongly recommend clicking to enlarge, to get the full effect):
I can't fully explain what I find so compelling about these images, but the candy-striped wires definitely have a lot to do with it. I like the way their playful colors contrast with the industrial setting that houses them — a nice juxtaposition.
The little card-stock tags hanging from some of the wires apparently represent work that was done on the line (or maybe when the line was activated). Here's one from about two months ago:
Up on the wall adjacent to the cabinet is a big spool of wires that aren't connected to anything. Apparently they're just being stored there for later use. To me, though, they look like a big gob of candy:
I'm sure someone who works in the telecom biz can tell us more about all of this. But for now I'm happy just to have found a new outlet for my stripe-o-philia.
One final note: As you can see, some of the wires are purple. And I don't even mind! The purple looks fine in this context. But here's the kicker: In the telecom world, there's no such thing as purple. As explained on this page, "The color violet is sometimes called purple, but in the telecommunications and electronics industry it is always referred to as violet." Nice.
•  •  •  •  •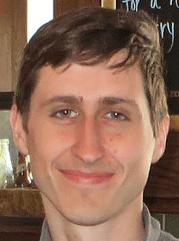 Mike's Question of the Week
By Mike Chamernik
The baseball trade deadline is coming up. There's a realistic chance that your favorite team will trade away your favorite player. If you buy sports jerseys, you might be stuck with an outdated piece of merchandise. If you're a Tigers fan or a Brewers fan, this is not the week to buy a David Price or a Carlos Gomez jersey. People still will, though. (And yes, Majestic is offering "trade insurance," but that really just an inducement to get you to buy another jersey, not a refund or free replacement.)
If you buy jerseys or any other sort of sports memorabilia, what's the fastest any item has ever become outdated or obsolete?
I got a Michael Vick jersey for Christmas in 2002, and about two weeks after I got it the Falcons changed their uniforms.
•  •  •  •  •

'Skins Watch: The list of possible names to replace Fighting Sioux at the U. of North Dakota has been narrowed to five options, which will be put to a public vote (from Jerry Nitzh). "¦ An Indiana school district is considering changing its high school's team name from "Redskins." The local newspaper has issued an editorial in favor of the change (from Dave Flapan). "¦ A number of Canadian music festivals are banning bands and fans from wearing Native headdresses (from Yusuke Toyoda).
•  •  •  •  •
The Ticker
By Mike Chamernik

Baseball News: The Royals and the Cardinals reprised the 1985 World Series by wearing throwbacks last night. Lots of additional photos here. … The Brewers wore their navy "Milwaukee" alternates last night, but Hernan Perez wore his navy "Brewers" one for a portion of the game. … Simpsons voice actor Hank Azaria had some fun announcing great moments in Mets history in some of his characters' voices (from Patrick O'Neill). … "Today's New York Times crossword puzzle has the clue '42 for Mo.' Pretty obvious, Mariano Rivera's uni number, right?" Asks Bernie Langer. "Except it's four letters. Answer: 'ATNO,' atomic number. Mo is molybdenum, element number 42! Mo's uniform number was the same as his nickname's atomic number! What is that, ANOB?" … Here are the rankings of the top-selling MLB jerseys from the first half of the season (from Phil). … A building in Philadelphia has an excellent and really big Phillies mural. … Thomas Fiers created a custom printed T-shirt based on the Astros' tequila sunrise design. … How about this trio: Billy Martin, George Steinbrenner, and Donald Trump, all at a Yankees spring training game. Steinbrenner even wore a University of Florida cap (from Jonathan Daniel).

NFL News: The president of the Dolphins says that the team will finally unveil its throwback uniforms next Wednesday (from David Hirschberg). … Trevor Milless's brother was sent a Russell Wilson jersey with an upside-down NOB. … An Arizona man robbed a convenience store while wearing a Raiders helmet-shaped hat (from Phil). "¦ Bills RB LeSean McCoy was told to stop using the team's logo in his invitations to private parties (from Aaron Husul).

College Football News: Nebraska unveiled its new black alternate uniform yesterday. And if you think that one's bad, here's a reminder that some of the Cornhuskers' past alternate unis haven't been so great either. … New helmets for Troy, along with white uniforms (from Clint Richardson). … "I suspect it's more inertia than anything, but it's interesting that the banner on UCLA's own site has a uniform with the iconic curled numbers as it announces the new adidas gear with the funky block numbers," says Patrick Runge. "I doubt it was intentional, but it does provide an effective comparison as to what UCLA could be, and what it is (at least this year)." … Kentucky's Commonwealth Stadium is being renovated (from Josh Claywell). "¦ Here's a good side-by-side breakdown of Auburn's uniform changes for the coming season (from Tom Peavy).

Basketball News: Here's a look at the Sixers and Bucks' Christmas Day jerseys, which hadn't been shown in Paul's initial report on the Christmas designs. … Rapper Bow Wow was friends with Michael Jordan's sons back in the day. He says that one night when he was at the Jordan residence, MJ took away his Allen Iverson basketball shoes. … Ray Allen adopted the nickname Jesus Shuttlesworth after playing a character by that name in Spike Lee's He Got Game. Allen even has a T-shirt of Jesus (Christ, in this case) shooting a jumper. … The Wisconsin high school that adopted the Bucks' new logo for its court a few months ago is now changing course and has voted on a new design (from hofflalu). … Tulane wore vertically-striped socks during the late 1960s (from uniformcritic).

Grab Bag: Here are the jerseys (all designed by fans) for the new National Women's Hockey League. … New away kit for Manchester City (from Tory Thompson). … Not uniform-related, but it's difficult to get work done in a cat cafe (from Brian Lorello). … Tim Dunn sends in this shot of NHRA's Courtney Force and Indycar's Graham Rahal. "Interesting to see racing shirts that are basically mirror images (one red with black stripe, the other black with red stripe), but apparently no shared sponsors," he says. … David Firestone found a photo of all of Dale Earnhardt Sr.'s paint schemes for the Winston, now Sprint, All-Star Race.