Click to enlarge
Tennessee's athletics department unveiled new uniforms yesterday. Although the new designs are department-wide (see above), the only ones most of you care about are for the football and basketball teams, so we'll take a look at those today, beginning with the basic home and road football unis:
Nothing wrong with that (although the checkerboard looks better on the pants than on the helmet, and checkerboard patterns always makes me think of pet food anyway). The tops and bottoms can be mixed and matched to create mono-orange and mono-white — we'll probably see lots of those, although I prefer the non-mono configurations.
There's also a GFGS alternate, which looks pretty awful, although the mountain ridges on the helmets, meant to evoke the Great Smoky Mountains, are a nice touch (but it remains to be seen how discernible the different shades of grey will be when watching a game on TV):
The primary basketball uniforms are a similar mix of white, orange, and checkerboard trim. They generally look fine from the front but are saddled with some unfortunate sweatback designs on the rear (for these three-across groupings, you can click to enlarge):


Once again, the GFGS alternate is the dog of the group — yeesh:
There's more, of course, much of it couched in that annoying Nike-speak that we've learned to expect by now. Further info here, and there's a very good photo gallery, showing many of the school's other teams, here.
•  •  •  •  •
Taking pandering to new heights "" or depths: The Wisconsin Timber Rattlers have decided that July 4 and 5 will be Military Appreciation Weekend (even though Independence Day has nothing to do with the military and is actually when we celebrate the Declaration of Independence's ratification). The good news is that they're not wearing camouflage; the bad new is that they're wearing the most over-the-top pandering design I've ever seen. It's basically a self-caricature of everything wrong with this type of promotion, like something they'd show on The Simpsons (click to enlarge):
Wow. Gotta give them credit for coming up with so many different NOBs and managing not to reference the Declaration of Independence even once. Good work! I was wondering who got to wear the "United States" NOB, so I checked the team's roster and found that No. 14 is worn by Natanael Mejia, who's from the Dominican Republic. Nice.
•  •  •  •  •
LAST CALL "" design contest reminder: Today is the last day for submissions in my "Redesign the Clippers" contest. Details here.
•  •  •  •  •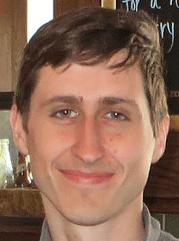 Mike's Question of the Week
By Mike Chamernik
I work in the sports department of a newspaper, and this scene unfolds seemingly every night: A Cubs game is silently on in the background and all of us are at our computers working away. Some commotion flashes on the TV and someone says "Rizzo homered again???" Nope. It was a replay of a home run from earlier in the game. But because the TVs are on mute and no one is really paying attention, it looks like the first basemen went deep a second time.
My proposal is that TV replays should be shown with soft-focus clouds in the corners of the screen, like flashbacks in soap operas. It would save a lot of undue excitement and stress for those who keep games on in the background or on mute at home, work, the gym, a restaurant, a bar, or wherever.
All of which leads to my question this week: What innovations do you wish existed for television broadcasts of sporting events? Also, what are some of your favorite telecast displays and devices? I always liked the first down line for football games, and miking up refs and players is a good time. What are your least favorite innovations? I know that ESPN's K-Zone has annoyed a lot of people.
Post your responses in today's comments.
• • • • •
The Ticker
By Mike Chamernik

Baseball News: The Blue Jays wore their Canada Day alternates yesterday. The big surprise was that the Red Sox got into the act by wearing Canadian flag sleeve patches — apparently the first time a Jays opponent has honored the holiday. "¦ Also for Canada Day, here's what the Thunder Bay Border Cats of the Northwoods League wore. Players who weren't in the game sported comical hats on the bench (from Will Scheibler)…. Sun Sports broadcast a portion of last night's Indians/Rays game with the images mirrored (thanks, Matt Larsen). … Rapper/producer Lil Jon threw out the first pitch at the Padres game yesterday and wore the team's jersey. Because we're talking about Lil Jon, here's a bunch of photos of him in hockey jerseys and with the Stanley Cup. … Also with the Padres, the team wore throwbacks yesterday and two coaches wore hats with different shades of brown (from Kyle Rancourt). … And related to that, White Sox C Tyler Flowers' jersey didn't match the same shade of gray as his pants the other night (from Chalk LaRak). … The Chattanooga Lookouts have a stars-and-stripes version of their logo painted on the field (from @bearlydoug). … Fox Sports Ohio showed Marlins headshots during a Brewers/Reds probable pitchers graphic on Tuesday night (from Mike Griak). … Jerry Grefenstette was watching a Willie Mays documentary and noticed that the 1966 Giants had some numeral inconsistencies on their road jerseys. … Astros OF George Springer has a stuffed Astros cow named Earl that he brings to the clubhouse. … Adrian Beltre's 2011 AL championship ring was stolen in a burglary. … For a game each April, the Albuquerque Isotopes and their opponents not only wear Negro League throwbacks, but players on the same team will wear throwbacks for different Negro League teams. It sounds like a really cool concept, though I haven't been able to find pics of multiple unis in one shot. Here's a look at how the throwbacks look on their own (thanks, Frank Mercogliano). … Joe Kuras found a 1970 photo of two Pawtucket Red Sox players, Juan Beniquez and John Clifton, wearing different uniforms. Beniquez was in a set that the Red Sox wore through 1967 and Clifton was in the uni the Sox wore starting in 1968. "It has been written that at that time the Paw Sox wore hand-me-down uniforms from the parent Boston team and it did not appear that the owners had much if any money to spend on uniforms," Joe says. … New maroon-and-gold cleats for Arizona State.

NFL News: Here's a Steelers logo I've never seen before. It is on an official NFL hat that belongs to Mark Hirschfeld. … Douglas Ford found perhaps the most useless game-used item for sale on the internet: a Dolphins' lineman's clear visor. … These Titans 1999 prototype jerseys don't include the shoulder yoke the team later adopted.

College Football News: The Rolling Stones didn't get N.C. State's permission before producing T-shirts with a modified version of the school's logo for the group's Raleigh concert (from Phil). … The Bearcats have nameplates in their locker room that feature the Cincinnati Stripe (from Sean Hare). … More than just logos and unis go into college football branding (from Phil). … Daniel Barrera spotted some pants logo inconsistencies in this Texas A&M shot. The two logos on the left players are not centered on the stripe, but the one on the right is.

Hockey News: A youth hockey team decked out in 1911-12 Canadiens throwbacks posed with Montreal C Tomas Plekanec (from Mike Engle). … New Oilers-esque uniforms for the Bakersfield Condors (from Phil).

Soccer News: New Le Coq Sportif kits for Fiorentina (from Phil). … New home jersey for Athletic Club de Bilbao (from Anne Celestino). … New jerseys for the Polish club Lechia GdaÅ"sk SA (from Ed Å»elaski). … Rayo Vallecano of La Liga have new rainbow-striped uniforms to help promote tolerance (from Phil). "¦ Looks like USWNT goalie Hope Solo had her sleeves cut off the other day.

Grab Bag: Here's a look at Tennessee's switch to Nike (from Phil). … All Indiana student-athletes receive a blue blazer (from Andrew Bradley). … Here's an interesting look at how the American flag has become a popular "bro-ified" clothing style and accessory for young adults (thanks, reader who didn't give his/her name). … "German-based shampoo-maker Alpecin, a sponsor of pro cycling team Giant-Alpecin, is dropping its 'Doping for the hair' campaign during the Tour de France," says Sean Clancy. … Delaware became an Adidas school in late March. "Talking to someone at school, this is new in the sense that all sports will be outfitted by one company," says Erik Autenrieth. "Before, even though the school had a deal with Under Armour, basketball had Nike and baseball had their own deals with Wilson and New Balance." … Here are the Rugby World Cup jerseys for the United States (home and away) and other countries (from Tim Dunn). … New logo for Arkansas-Little Rock (from Phil). … New logo for ESPN College Football. … Subtle tweak for Facebook's logo (from Brinke). … Michael Perozich found a great 1975 John Facenda-narrated video on professional lacrosse. In addition to shots of mouth guards, mask-less players and goalies wearing old catchers masks, you can see a player with a CCM hockey helmet that had the old two bar face mask from a football helmet. … Jason Cimon notes that Carroll Academy, a Mississippi private prep school, has appropriated Ole Miss's brand as its own, including Colonel Reb. "It's interesting because we've discussed the presence of Confederate imagery, but this institution is actually implementing not only the 'rebel past' to their namesake but also to the cultural identity," he says. "The school is funded by a white supremacist organization called the Council of Conservative Citizens. I am wondering why the university hasn't sent a C&D. Possibly because Colonel Reb is public domain since being retired?"