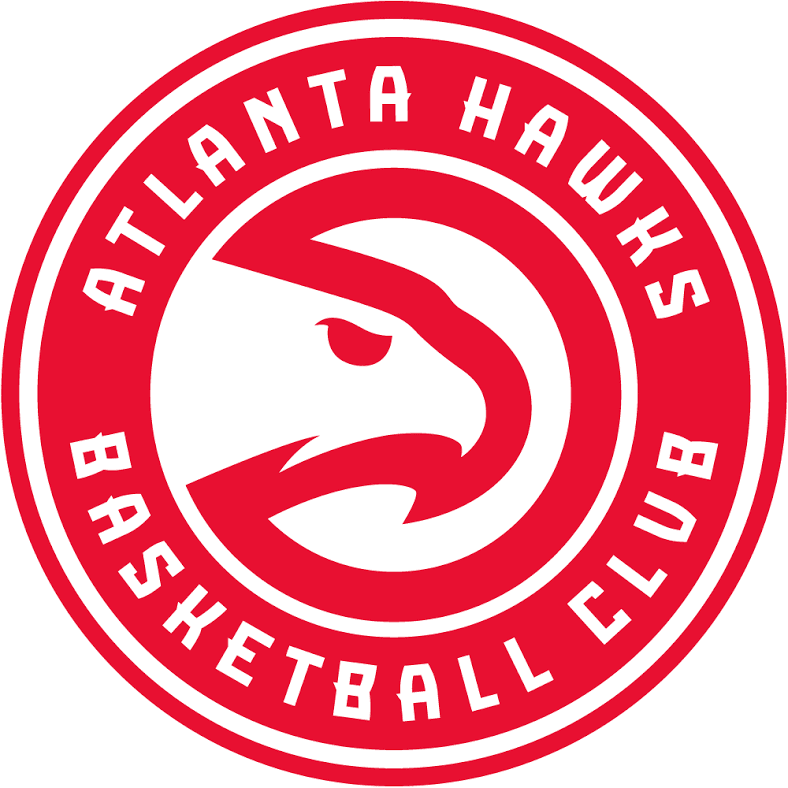 In case you missed it yesterday, the Hawks unveiled their new uniforms. My take on them can be found in this ESPN piece. I wrote that article early on Tuesday morning, several hours before the unveiling, so I didn't have the benefit of some of the team's "explanations" for the various uni elements, most of which are ridiculous anyway.
That ESPN piece also addresses the issue of whether the Hawks' uniforms are geared to appeal to a younger subset of the fan base. That prompted a note from a reader who prefers to remain anonymous, as follows:
You missed the boat on the appeal of the Hawks' new uniforms. It's not about age — it's about race. Uptight white people like you (no offense) will never like this kind of uniform. But black people are gonna love it! There's no reason for you to understand that, because you have no feel for black fashion. But trust me, the black players will love wearing this uniform, and black fans will love buying it.
He's right about one thing: I have no feel for black fashion. And that makes it hard for me to assess the rest of his claims. It got me thinking about an old post in which I examined the concept of "white tastes" vs. "black tastes" in the uni-verse. I've decided it's worth revisiting that piece, so here it is, exactly as it ran two and a half years ago.
That's Mighty White of You
This piece originally ran on Dec. 7, 2012
Today I want to pose a question. I'm not sure the question has a correct answer, but I think it's a question that's at least worth asking and thinking about. (I should also point out up front that while the set-up to the question involves politics, the question itself is not political. So don't be scared off by the set-up.)
Here's the deal: Unless you've been under a very big rock for the past month, you've probably heard people saying that Mitt Romney lost the election in part because his coalition of support consisted primarily of white males, and white males are an aging, decreasing segment of the American population. I read several analyses (and you probably did too) that basically said, "Any enterprise — political, cultural, business, or otherwise — that continues to rely primarily on white males is going to be left behind in today's America."
"Hmmm," I thought to myself after reading that. "I know of an enterprise that's based primarily on white males: Uni Watch."
I know some of you aren't white and/or male, but I'm pretty certain most of you are. Perhaps this isn't so surprising, since Uni Watch is, at its heart, a very geeky endeavor, and geekitude is an overwhelmingly white, male cultural phenomenon. (The reasons for that are worth discussing too, but that's another topic for another day.)
Now, not all of us agree on every uni-related topic. But I think it would be fair to say that most of us agree about a few core tenets and standards regarding uniforms. We don't like "Look at me!" gestures; we don't like overly showy or flashy designs; we like "classy" designs; we tend to think less is more; we like tradition, at least up to a point; we don't like baggy basketball shorts or baggy baseball uniforms.
I think all of these preferences — each of which I happen to agree with — are, in their way, very white. Even the word "classy" is derived from notions of social class, which is itself a white-European concept.
But as the election showed, building a movement on the backs of white males may have become a loser's game. So here's my question: Is the aesthetic that most of us tend to celebrate here really a white aesthetic? And if so, given the demographic trends in America, does that mean we're destined to be on the wrong side of aesthetic history?
Before you answer those questions, here are a few other thoughts to consider:
• We often say that tastes in uniform design are generational — the 20-year-olds vs. the 45-year-olds, roughly speaking. But it's worth noting that today's 20-year-olds live in a much more racially and culturally integrated world than I did when I was 20. So what we think of as a generational divide may actually have a racial component.
• It's also worth noting that the demographics have shifted for the players who actually wear the uniforms. Most NBA players are black; most NFL players are black; an increasing percentage of MLB players are Latino and Asian. Perhaps it's not surprising that many of these young, non-white players have uni-design tastes that don't match up with mine (or yours).
• You know which groups are still mostly old-ish and white? All of the owners, most of the coaches, most of the GMs, and all of the commissioners — in other words, the people who get the last word on things like uniform design. But as they age out of their positions and are replaced by a younger, more diverse set of people, we may see more changes to the dominant uni aesthetic. (You can already see the stage being set for this in the NBA, where septuagenarian David Stern, who held the line against logo creep and uniform advertising for years, will soon make way for the much younger Adam Silver, who wants to add uniform advertising. Now, Silver is white, but I think it's fair to say that he doesn't fit the "crusty old white male" model like Stern does.)
• When I was growing up, sports and pop culture were two fairly distinct realms, rarely intersecting with each other. But now, sports is firmly enmeshed in the pop culture world. And the biggest pop culture influence, without question, is hip-hop — which, of course, is the pre-eminent form of modern black cultural expression. Personally, I've never liked hip-hop, either musically or socio-culturally, but all you have to do is watch a game or two to see that it's a huge influence on many of today's players and fans. So again, perhaps it's not surprising that people who are into hip-hop would have uni-design tastes that don't match up with mine.
• Finally, I think it's also worth noting that the world of graphic design has always been dominated by white males. So has the world of design criticism (and cultural criticism in general). All of this has had an effect on our aesthetic tastes, whether we realize it or not. I don't know if companies like Nike and Under Armour have more diverse design staffs than, say, a New York design firm would have had 30 years ago, but it certainly wouldn't surprise me.
I want to make it clear that I think there's nothing wrong with having "white tastes" (I put that in quotes because I also realize that the whole notion of "white tastes" is a construct, and an elastic one at that). I'm not accusing anyone of being racist, or of anything else. I'm just asking if our tastes in uniforms are influenced by our status as white males, and if that means we're on the losing side of the aesthetic argument in an increasingly diverse America. I'm also curious to know what those of you who aren't white and/or male think of all this.
Discuss.
•  •  •  •  •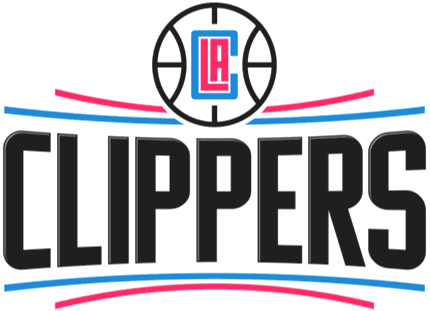 Design contest reminders: In case you missed it yesterday, I'm running an ESPN contest to redesign (or, if you prefer, re-redesign) the Clippers. The deadline is next Thursday, July 2, 7pm Eastern. Full details here.
Also: Phil is running a contest to redesign the Rays. Deadline for that one is next Tuesday, June 30. Full details here.
•  •  •  •  •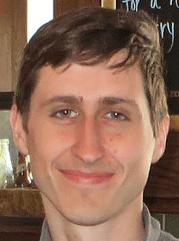 Mike's Question of the Week
By Mike Chamernik
When I covered high school sports last year, I occasionally attended hockey games. I would arrive early to get a decent seat, and before the game the Zamboni would come out and resurface the ice. I was always transfixed by it: I liked how the white, gritty ice was smoothed into clear, shiny ice; I liked all the ice-resurfacing mechanisms that were visible; I liked that the steering wheel had a Brodie knob. Mostly, though, I liked watching the Zamboni cover every inch of the ice in the most efficient way possible, and being able to track its progress. My God, watching that thing perform its task was a great way to kill 20 minutes before I had to get to work.
What are some of your favorite functional devices or machines in sports? I also like batting donuts, too. Popping the donut off by tapping the handle on the ground is so satisfying, as is the temporary illusion of a 33-ounce maple bat weighing as much as a stick of balsa wood.
While not sports-specific, I know Paul likes the Brannock Device.
As always, post your responses in today's comments.
•  •  •  •  •
The Ticker
By Mike Chamernik

Baseball News: This model of Miller Park made from Legos is pretty neat. … Mr. Met just looks at home amongst other baseballs. … Dustin Pedroia of the Red Sox has thrived at the plate since he started to use one of those bats with an axe-like handle. … Miguel Cabrera gave a bat and batting gloves to an Indians fan who made a nice catch of a foul ball two nights ago. … Metallica's "Enter Sandman" was Mariano Rivera's entrance song. Now, his son uses it. … The sky turned red at Nationals Park the other night (from Tommy Turner). … Pirates 2B Neil Walker is the latest Bucco to wear those nice striped socks. … The NHL Draft will be hosted by the Florida Panthers this weekend, so a few draftees attended a Marlins game and wore the team's jerseys (from Michael Jaworski). … Looks like former Pirate Al Holland had a few Stargell stars on his Giants cap (from @roryjayz). … Will Scheibler came across the Australian Baseball League, which existed from 1989 to 1999. The nine teams in the league were affiliated with MLB clubs, and the Sydney Blues wore Blue Jays-inspired uniforms. Here's another shot of the jersey, and a clip of the team in action. This PDF contains a thorough breakdown of the league. "¦ "My wife and I visited Target Field in Minneapolis this week (with me wearing my Uni Watch BFBS T-shirt, a Father's Day gift)," writes Clint Wrede. "A long Twins timeline wraps around two exterior walls of the ballpark, with large player photos and brief text about each season in the team's history. But in the fine print is a nod to the importance of uniforms: small, standardized illustrations of each year's home and away uniforms." "¦ White Sox P Chris Sale's Minnie Minoso patch was missing during pregame warm-ups yesterday, but it was there during the game. It's not clear if someone noticed and had him change jerseys or if he just routinely gets a fresh jersey right before the start of the game (from Erik Bremer).

NFL News: New unis for the Titans' cheerleaders (from Eric Wright). … Speaking of the Titans, they've sold their stadium naming rights to Nissan (from Brinke). … I'm a sucker for pro sports merchandise in old catalogs, and Ronnie Poore is, too. That's from a 1975 Sears catalog.

College Football News: Here's what Louisville will be wearing for their season-opening game against Auburn. "¦ Here's a look at Virginia Tech's jerseys with the new ACC patch (from Andrew Cosentino). … Miami may have leaked their new uniforms (from Phil).

Hockey News: The Coyotes teased Friday's uniform unveiling (from John Muir). … All of the Blackhawks' and Bulls' championship and retired number banners have been done by a family-owned business in Chicago (from Matthew Robins).

Soccer News: New home jersey for Olympiacos F.C. This is what the club wore last year. "They now collaborate with Adidas but the past several years they were outfitted by Puma and before that Umbro," says George Tzamaras. "My understanding is that they will wear the Unicef banner again this year." … A few readers sent this in: Sports Illustrated wrote a feature on Chris Maxwell, the USWNT kit man who was fired a few months ago after helpng midfielder Morgan Brian negotiate a shoe deal. Brian opted for Adidas instead of Nike, the USWNT's sponsor and supplier. "¦ Bobby Kaufman notes that some of the Women's World Cup players are wearing their socks over their knees to avoid burn from the Astroturf.

Basketball News: The Hornets will unveil their latest alternate uniform this evening. "¦ The Bucks unveiled their new court design yesterday. The link shows other proposed court designs and the stories behind each one. I have to say, I enjoyed this one. … Stephen Curry sent one of his NBA Finals jerseys to Drazen Petrovic's mom. She looked after Curry during the 1992 three-point contest during All-Star Weekend, where both Dell Curry and Petrovic were participants. … The Hawks' concept of matching neon shoelaces might start a trend (from Phil). … "This is my alma mater Barboursville (W.V.) High School, the Pirates, circa 1939," says Jake Keys. "Those are some slick warm-up jackets. The school colors were red and white. Would love to see this colorized. And yes, two of the nicknames written in are 'Booger' and '20.'" … The Seattle Pro-Am basketball league has some pretty busy unis (from Brandon Sparks). "¦ Conrad Burry has some ideas about what the Hawks' new court could look like.

Grab Bag: New logo for the San Antonio Riverwalk (from Kenny Loo). … A marketing publication selected the 12 best college logos (from David Barndollar). … Harlequin F.C., an English rugby team, released new home and away kits (from Eric Bangeman). … Loudmouth, the company that makes gaudy golf attire, is now making cycling jerseys. … This op-ed says that NASCAR should do more to get rid of the Confederate flag (thanks, Phil). "¦ Bryan Moore is a NASCAR fan, graphite artist, and collector of race-used team apparel. He met Bubba Wallace, a driver in the Xfinity Series, at a recent pro-am golf event. "I sketched a quick portrait of him, grabbed my Ford Eco-Boost pit shirt (his current sponsor) and headed down with said art in hand," he says. "While the end result was an autograph from and a photo with an extremely gracious driver, I almost found myself shut out by by the pit shirt I was wearing. His small entourage seemed to pay me no mind at first as I approached for an autograph. Only when I held up the portrait did Wallace take notice and come interact with me, with one of his party members saying to me, 'Sorry, I saw the shirt and thought you were one of our corporate shmucks not doing his job!'"