For all of today's photos, click to enlarge
I have a new project in the works that I'm really excited about, and we're going to go off-uni today so I can tell you about it.
As many of you know, Permanent Record began as an inquiry into a bunch of 1920s and '30s report cards from a girls' vocational school, which I found in a discarded file cabinet. Now I've been given access to another stash of school records with some interesting stories to tell.
The folder shown above, which is currently stored in the basement of a New York public school, is labeled "Accident Reports, 1942-1949." Inside are dozens of write-ups of elementary school student mishaps from the 1940s — everything from the kid who tripped and skinned his knee to the kids who got in a fight, and lots of other stuff in between. It's a fascinating trove of youthful misadventures, and the bureaucratic documentation thereof.
Each accident report begins with basic information typed up on a standardized New York City Board of Education form, like this one, which tells the story of two boys who threw books at each other:
Each form is accompanied by a sheet of statements from the injured student, the injurer (if applicable), any witnesses, and the teacher or other adult in charge (whose statement is often, "I was busy at the blackboard and didn't see what happened"). These statements, which are usually typed but occasionally handwritten, are oddly compelling. They read like deadpan poetry, or absurdist haiku. Here are the ones for the form shown above:
I love the bland recitations, the repetition of the same event from three different points of view, the fact that the students' statements were obviously written by an adult who put the sheet in front of them and said, "Here, kid, just sign this."
As you can see, I've blurred out all of the surnames. That's because many of the students could still be alive (most would now be in their 70s). A few of the surnames were real doozies, so it's a bit of a shame to omit them, but it's not a crippling blow.
Here's another, about a girl who tried to show off on one of the school's staircases:
And here's one more, which I love for several reasons. For starters, the original injury is supplemented by a bonus injury (see the "Additional Remarks" at the bottom of the form), and then the injured student's statement is just too perfect:
So what should I do with these? I can write about them, of course — that's the "duh" option. But I've been thinking that it might also be interesting to do some sort of performance/theater production. If I had, say, four actors — two male and two female — they could read the students' and witnesses' statements, trading off the roles with each new report, which could be projected onto the wall behind them. Or something like that — I'm still sorting it out.
Or maybe I could work with an artist and create a book filled with illustrations of all the accidents — sort of like an Edward Gorey volume with a schoolhouse spin.
In any case, I think there's a lot of potential here, and I'm excited about where it might lead. Thanks for listening.
•  •  •  •  •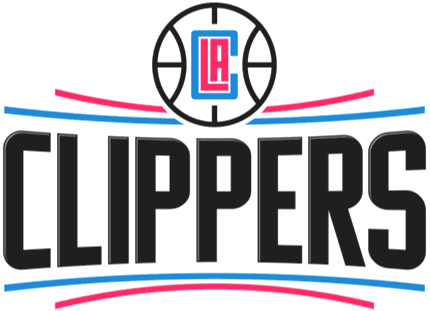 ITEM! New redesign contest: I usually do my ESPN design contests for teams that are scheduled to get new uniforms in the near future. But the Clippers' new logos and unis are so bad that I've decided to do a new contest to let readers to submit designs for the route that the team should have taken. If you were one of the many people who saw the new unis and said, "I could do better," now's your chance.
The official announcement will be made on ESPN later today (I'll tweet the link today when it's available and will have it here on the blog tomorrow), but you all know the drill for my design contests by now. The deadline will be next Thursday, July 3, 7pm Eastern. is available here.
(Big thanks to reader Kevin McCarthy, a very unhappy Clippers fan, who suggested doing the ex post facto design contest. Good idea, Kevin!)
•  •  •  •  •
And speaking of design contests…: In case you missed it over the weekend, Phil is hosting a "Redesign the Rays" contest, in honor of the team's possibly impending move to a new city. Contest deadline is June 30, and you can send all your entries to Phil. Please mark your email subject as "Rays Design Contest." Thanks.
•  •  •  •  •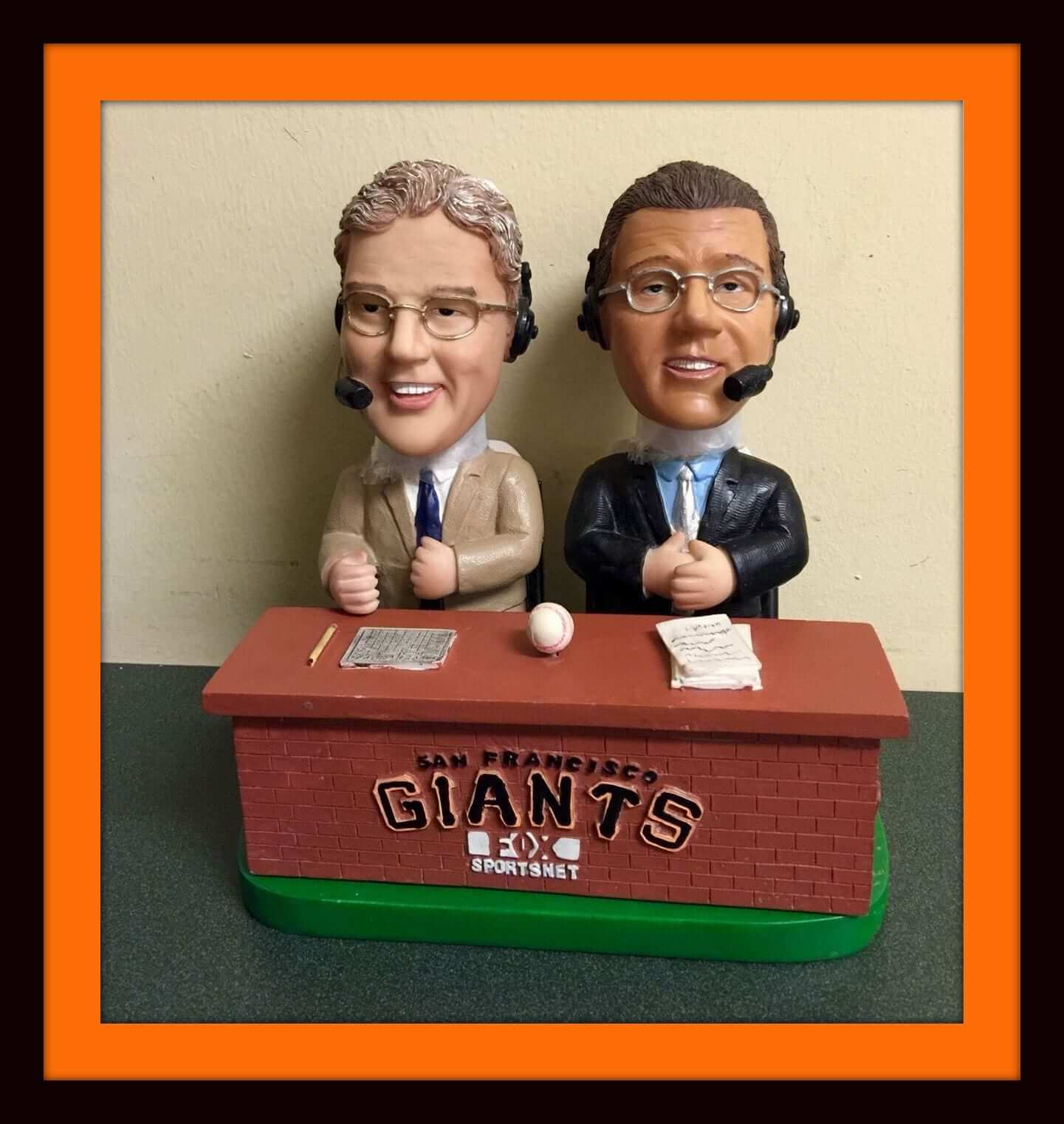 Click to enlarge
Collector's Corner
By Brinke Guthrie
There they are: Kruk and Kuip, two members of the very popular Giants announcing team. "Holy Grail" is an eBay cliché, but this time it fits. This bobble was issued in 2003 and wasn't a stadium giveaway. Nowadays, the Giants do about 15 bobbles a year, but this one was sold via the San Francisco Chronicle newspaper for like $25. I had just been laid off at CNET and didn't want to spend that cash. Big mistake. These always go for hundreds and hundreds of dollars. I can see it now, going into BofA: "I'd like a bobblehead loan, please." The voice chip on this one doesn't work, and I don't care. Sigh. Still too much to spend on resin. Ah well, dare to dream.
Here are the rest of this week's picks:
• Kids, back in the day, the NFL was divvied up into different divisions than the ones we know today. This gumball helmet set is for the NFL's "Western Conference," and includes un-assembled helmets for the Colts, Rams, Bears, Vikes, Lions, Niners, and Packers.
• I don't know that I've ever seen an L.A. Rayduhz pennant before. Did they just get lazy with the artwork and not correct it, or hope for black helmets? Which they should do anyway. Blackout at the Coliseum, baby.
• We've seen this 1960s Dave Boss Cowboys artwork before. But click through these playing card images and check out the box art!
• Now there is one fine-looking set of 1970s MLB stickers, from Kellogg's.
• I remember Virgil Carter from the early 1970s Bengals. Raise your hands, how many of you think this is a better look than the wretched design they wear now. #PaulBrownKnewBetter.
• Is this 1960s NFL pillow a DIY? Kinda looks like it!
• Very nice cover art on this signed Mickey Mantle book, Playing Major League Baseball. Love the reference to "Larry (Yogi) Berra," too.
• First-time sighting for the St. Louis (football) Cardinals in the 1960s WDW helmet bank series!
• Earlier in the week, we saw the new Sixers uniforms with "Phila" across the chest. They were doing that back in the 1960s on this Eagles button, too. (How can you fit the entire name on a tiny button, after all?)
• If you took third place in one of the old PP&K competitions, you won one of these guys.
Follow Brinke on Twitter: @brinkeguthrie
•  •  •  •  •
In light of the current debate over the presence of the Confederate battle flag on the grounds of the South Carolina state capitol, I thought this would be a good time to dust off an ESPN column I did in 2011 about a minor league baseball team that wore the flag as a sleeve patch. You can find that column here.
•  •  •  •  •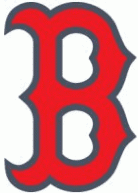 Theoretical update: In case you missed it yesterday, the Brooklyn Beefsteak went on the road last weekend and made a stop in Boston. As usual, there was lots of beef, beer, and fun, and I got to thinking, just theoretically speaking, about what sort of T-shirt design might be appropriate for a Boston beefsteak — perhaps something like this.
If you'd like to discuss this situation, feel free to be in touch.
• • • • •
PermaRec update: A 44-year-old message in a bottle, shown above, was recently discovered on a beach in Scotland. Get the full story over on Permanent Record.
• • • • •
The Ticker
By Mike Chamernik

Baseball News: Game One of the College World Series looked dreadful last night. Vanderbilt went with black pinstripes and Virginia's camo didn't match, making for a particularly bad-looking game. Further commentary here (from Brent Schwartz and Will Edge). … The Red Sox will retire Pedro Martinez's No. 45 on July 28 (from Michael Stoudt). … The Rays and Red Sox will wear throwbacks on Saturday — or fauxbacks, in the Rays' case (from Phil). … Yesterday Paul wasn't sure what the Fort Wayne Tin Caps were wearing this weekend, but Marc Viquez tells us the team had a Saturday Night Live promotion. "They dressed their players up in Spartan cheerleader uniforms that were made famous by Will Ferrell and Cheri Oteri. They also included lineups of home and away players in SNL mockups, clips from the show, and an announcer who did a great impersonation of the late Don Pardo." … The Louisville Bats are going with the MLB-style stars and stripes caps for Independence Day, and so are the Frisco RoughRiders and the Scranton/Wilkes-Barre RailRiders (all from Phil). … Here's a good list of minor league promotions and theme nights (from phil). … The mayor of Paterson, N.J. hopes to have plans for Hinchliffe Stadium, a Negro League park that Paul has written about, ready by September (from Dave Rakowski). … Nelson Cruz, who's in his first year with Seattle, had an outdated Mariners jersey photoshopped on him. You can see the difference here (from Jim Shemaria). … The Mets give away free T-shirts every Friday and reader Max put his spin on this week's release. … Louisville Slugger produces the bat handle wraps that were mentioned in yesterday's Ticker. Here are a few shots of the grip tape in action (from Jason Ricles). … The Indians didn't use the period-appropriate font for their 1995 Mike Hargrove jersey giveaway last night. … The Yankees gave away purple hats for Alzheimer's awareness (from @BSmile). … We often talk about color vs. color, but how about white vs. white? That's from an Iowa high school game. "¦ New 15th-anniversary patch for the Brooklyn Cyclones (thanks, Phil).

NFL News: The Raiders, who'd been among the holdouts using the old Reebok-style jersey template, are switching to Nike's Elite 51 jersey for the coming season, which means they'll have the Nikelace, the sweatbox, and so on. …A clip from the unreleased Madden 16 shows us how the Browns uniforms might look in action (from David Chisholm). … Lions rookies were taught how to tie their ties yesterday. … The Ravens will not wear throwbacks for their 20th season in Baltimore, but they will wear a patch. And, here's a good all-access look at the Ravens' locker room (from Andrew Cosentino). … NHRA's Cruz Pedregon Racing has a Raiders-inspired logo (from David Firestone).

College Football News: Here's an opinion about the best Nike uniforms in college football (from Phil). … A Mississippi State shirt at Walmart had a Texas A&M logo on the sleeve (from Dustin Semore).

Hockey News: Here's something that didn't get much advance notice: The Capitals will unveil a new alternate jersey today at 4:45pm Eastern (from William Yurasko). "¦ NHL Draft caps are now on sale (from Tim Capper).

Soccer News: A Scottish soccer club has a nightmarish mascot (from Mark Coale). … The bump under the Canadian player's jersey as seen in yesterday's Ticker was probably some sort of fitness monitor (from David Wagner). … Also from David, it looks like USA player Alex Morgan has worn a heart rate monitor during the World Cup. Here's how it straps across a player's chest. … A couple items from Yusuke Toyoda: Fans voted Plymouth Argyle's purple kit as the most disgusting uni ever. … Porto's new brown away jersey is just as bad. … Cardiff City and Halifax Town have very, very similar blue Adidas kits. … New crest design for Cagliari.

Basketball News: The Hawks will unveil their new uniforms tomorrow. … Dwight Howard is switching shoe brands, going from Adidas to Peak (from Phil). … One of the ESPN mock draft applications uses a bunch of outdated logos (from @premalthegreat). … Stephen Curry, an Under Armour man, wore Nikes in a recent TV ad. … Here's what Kansas will wear for the World Games in South Korea next month (from Phil).

Grab Bag: Under Armour was quite pleased that Jordan Spieth won the U.S. Open on Sunday. … The 1987 Brisbane Bears jumper is the only one in VFL/AFL history to feature a logo on the long-sleeved version of the jumper," says Graham Clayton. … Competitors in an Ironman race ran in Syracuse, N.Y. were awarded medals that had the skyline of Rochester, N.Y. on them (from Jonathan Knowles).