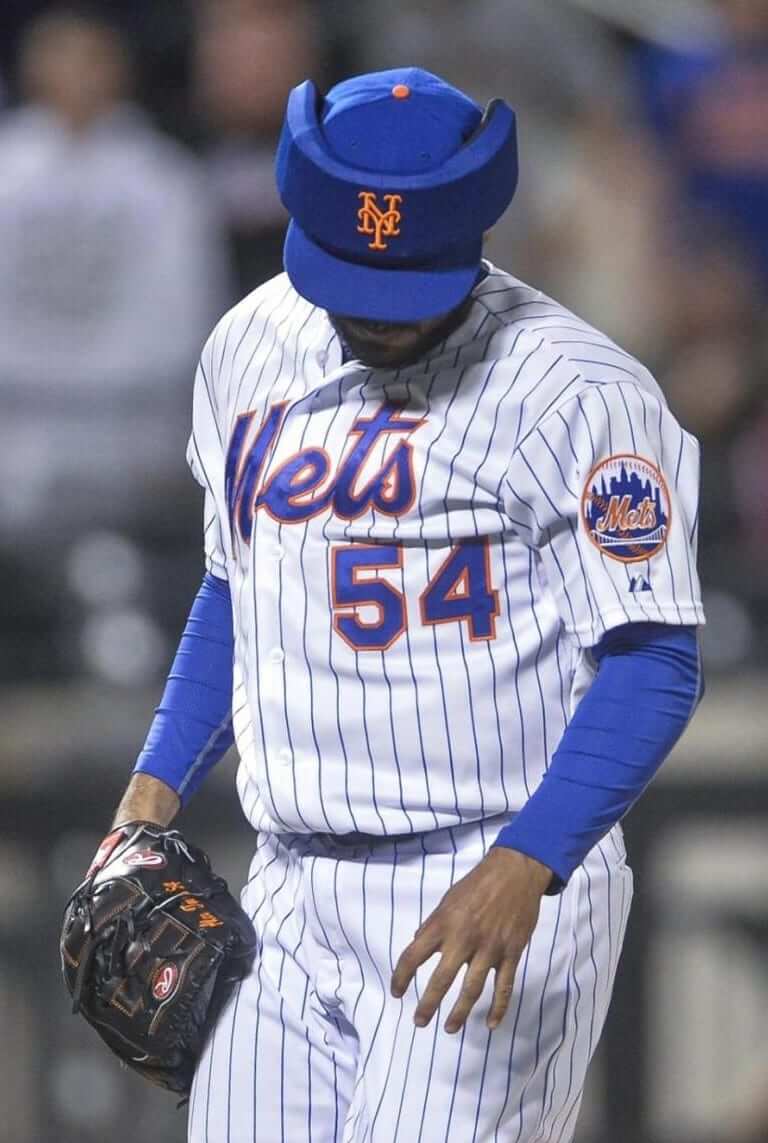 Mets reliever Alex Torres's new protective cap, which he wore for the first time last weekend, is the latest in a long line of milestones in baseball headwear. I've taken a look at many of those developments — from the development of the earflap to Brooks Robinson's stubby helmet brim — in my latest ESPN column, which went live yesterday afternoon.
Meanwhile, I've just learned of a team whose pitchers wear helmets. In fact, all of their players wear helmets in the field (and no, it's not a Little League or pee-wee team). More on that tomorrow. "" Paul
• • • • •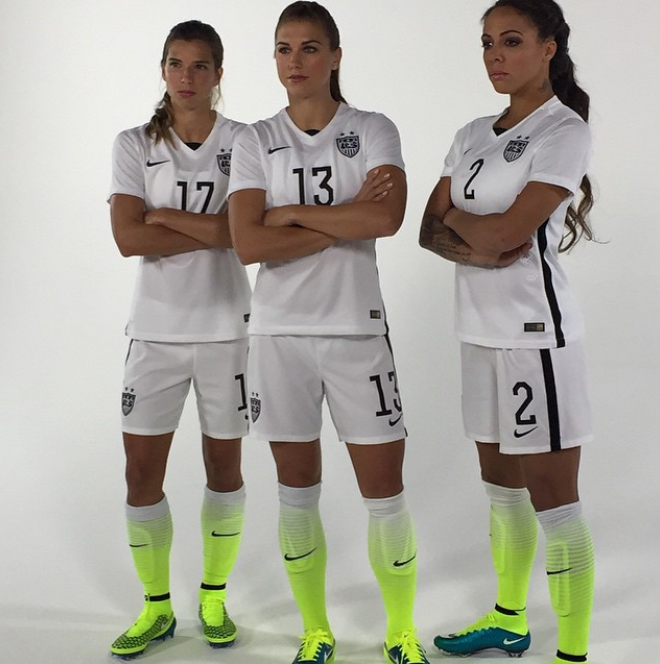 Soccer Uni Review
By Mike Chamernik
After wearing some fairly uninspiring home jerseys over the last few World Cups, the U.S. Women's National Team unveiled its new kit yesterday. As you can see, red and blue are out, black and neon are in.
The color scheme prompted some immediate reaction on Twitter:
New Nike #USWNT kits look very Oregon 2010. @UniWatch pic.twitter.com/fpYGnnwEdC

— Greg Plefka (@gplefka) April 22, 2015
@nikesoccer @Cuse_AO @UniWatch @Footy_Headlines @sportslogosnet Updated flag to reflect our new "home" kits #Teasing pic.twitter.com/WpA3esheiV

— Ryan Wood (@ryanwood22) April 22, 2015
I can understand these reactions — and apparently so does Nike — but I love the new kit. It's not a big deal to me that there's no red or blue (especially since the away kit, unveiled in February, has more traditional colors). The jerseys are simple, adhering to the "less is more" mantra. Black and white probably bridge the gap between younger tastes and older tastes more than any other combo. The neon is on the trendy side, but I always liked the DayGlo accent color. In this case, it gives the look a little more pop. [That sound you just heard in the background was me taking Mike out back for a quick reprogramming. "" PL]
But the main reason why I like them? The USWNT finished third in 2007 and second in 2011. Even though the players got a lot of fanfare and support during the last World Cup, they still didn't win it all. And, even though this is a team on the rise with handful of mainstream players (like Alex Morgan, Hope Solo, and Abby Wambach), there's still the sense, to me, that the women play second-fiddle to the men's team. While the men really inspired some serious passion last summer, watching the women has seemed like more of a novelty, a feeling of "Hey, the U.S. women are playing!"
The home unis give me the sense that the USWNT means business. I take the team seriously. The sharp, no-nonsense uniform with the bravado of the socks helps to separate the women's team from the men's team, and makes me think of them as just a world-class soccer team (not a women's world-class soccer team). Others may disagree, but I'm a big fan of this design.
•  •  •  •  •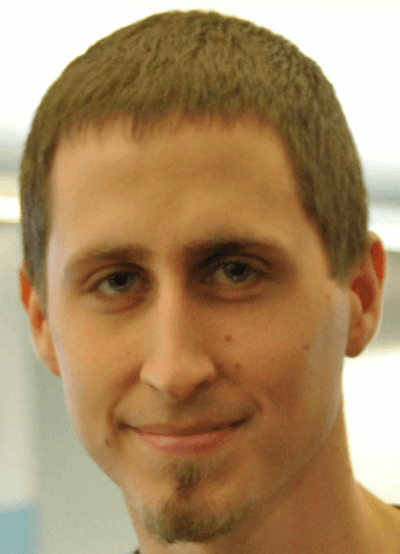 Mike's Question of the Week
By Mike Chamernik
As you probably know, one of the coolest traditions in sports is that each member of the team that wins the Stanley Cup gets to have the trophy for a day. Players often keep things low-key, maybe just showing it to friends and family or taking it on a parade through their hometown, but some guys like to go wild with it.
What's your favorite Stanley Cup celebration day story? And if you could have the Cup for a day, where would you take it and what would you do with it? As always, post your responses in today's comments.
•  •  •  •  •
Uni Watch News Ticker
By Mike Chamernik

Baseball News: The University of Cincinnati has some loud new helmets. I don't know if those are official or if they will be worn on the field. … The Giants' World Series plaque contains a grammatical error (from Brinke). … A Reds coach wore the wrong cap last night. … Pirates OF Starling Marte lost the "P" on his cap yesterday. … The Mariners will wear Negro Leagues throwbacks on May 16. … Here's a cool breakdown of the physics of baseball, with many slo-motion replays. … Nice stirrups for Brown and Dartmouth (from Robert Kaufman). … And Elizabethtown (Kentucky) High School (from Josh Claywell). … Even better, St. Louis Catholic High School in Lake Charles, Louisiana has some awesome 1986 Mets-esque uniforms (from Christopher LaHaye).

NFL News: New 50th season logo for the Falcons. Unclear if it will be worn as a patch (from Mike Nessen). … The 2015 schedule page on the NFL website highlights past Super Bowl matchups in gold (from Donnie Gould). … Also, NFL.com hasn't yet switched to the Browns' new logo (from Joseph Bailey). … New 49ers RB Jarryd Hayne will wear No. 38 because it's the number he was assigned with the Parramatta Eels, an Australian rugby team he played with for nine years (from Graham Clayton). … Mixed signals coming from the Titans. The team has been expected to switch to navy blue home jerseys this year. The promo photos the Titans have released this offseason show the navy jerseys and navy accessories, but they are still pushing the light blue jerseys in their team store (from Lee Harrell and Eric Wright, respectively). … "Saw this in the Palm Beach Post today about the Dolphins schedule for 2015," says Daniel Merz. "Look at the logo that they used -"" it's one of the logos used by someone who did some mock logos before the current Dolphins logo went official."

College Football News: New Michigan coach Jim Harbaugh explained his khaki pants obsession. It's fair to say Brinke has an obsession with Harbaugh's khaki pants obsession. … New helmets for Jacksonville University. … "I came across this $1 bill with a Baylor football helmet and Big 12 logo printed on it," says reader Jared. "No idea why. I'm in Michigan. I didn't track it though on the website that's stamped on it."

Hockey News: Here's a cool poster showing the history of hockey jerseys. … The NBC networks had an Earth Day theme for their NHL telecasts last night. … Marc-Louis Paprzyca attended Tuesday's Predators-Blackhawks game (and apparently had primo seats) and he saw a fan who converted his Corey Crawford jersey (note the No. 50 on the sleeve) into a Scott Darling one.

Soccer News: Philips will no longer sponsor the Dutch soccer club Philips Sport Vereniging. A name change is probably forthcoming. "In a similar move back in 2000, chemical company Bayer AG ended its shirt sponsorship of Bayer Leverkusen, initially founded as an employees' team," says Trevor Williams. "Bayer AG remained as stadium name sponsor and the club's most important financial supporter, although the shirt is currently sponsored by LG." Here's a list of teams named after sponsors.

NBA News: Basketball referees struggle to find logoless all-black sneakers (from Eric Goodman). … The Mavs produced some fantastic Mark Cuban championship trophy socks. The socks are based off of this photo. I guess it's not just hockey players that have fun with a championship trophy.

Grab Bag: Under Armour and other athletic wear companies are moving into fitness tracking (from Tommy Turner). … The woman who designed the famous "Welcome to Fabulous Las Vegas" sign has died (from Brinke). … The Australian Football League's Greater Western Sydney Giants will wear camo next month (from Mick Henderson). … New logo and branding for BailBondsFinder.com.