Click to enlarge
[Editor's Note: Today we have a guest entry from "Collector's Corner" columnist Brinke Guthrie "" that's him above "" who stopped looking for vintage gear on eBay long enough to engage in one of his favorite rituals involving his favorite team, the San Francisco Giants. "" PL]
By Brinke Guthrie
Here's a tradition that doesn't get old — for the third time in four years (early 2011, 2013, and now 2015), I've had the pleasure of viewing the Giants' World Series trophy up close and personal,
Here's how it works: In mid-December or so, the Giants unveil the schedule for where and when they'll be taking the trophy "on tour." Back in early 2011, after the first of the Bruce Bochy-era titles, they held a trophy tour in nearby Walnut Creek at a civic auditorium kinda place, and the line wrapped around the block. I figured, "Okay, this is nice, probably the only time this will ever happen. I'll stick it out." After all, they moved to San Francisco in '58, and this was the first title since then. But then they won again in 2012, this time the trophy made an appearance at the Giants Dugout Store. That was a last-minute addition to the trophy tour, and virtually no one knew about it. No long lines — I was in and out in five minutes.
And now, following the Bumgarner takedown of the Royals in October, we get Chapter Three. This year's tour kicked off on Jan. 7 in Sacramento (where I heard they had 7,000 people and turned away another 1,500) and hit a few additional locations, including Santa Rosa, before arriving Monday for the trophy's first-ever visit to Concord. That's where I went on Tuesday to check it out.
I didn't know what to expect, so I got there at 1pm just to scope out the area to see what kind of crowd was already there. It was held at a place called Todo Santos Plaza, which is basically a mini town square park in what passes for downtown Concord. That area is fairly sleepy during the middle of the day. I thought I'd case the joint and then zip back home, as I live just five minutes away. But there were already about 50 people there, so I got a good spot in line and stayed. And stayed. And stayed. The Giants helpfully brought their Mobile Dugout Store to the site, in case people wanted to spend some money there (before they spent more money on a photo of themselves with the trophy).
They had this huge video screen that played an endless (and I mean endless) loop touting the Junior Giants, which is a youth baseball program the Giants support — donations were encouraged. But the video was made following the 2012 title, so it was a bit out of date: "And the Giants have defeated the Tigers!" I was tempted to pull the plug on that PA.
So the routine is that you wait in the line (unless you wanted to pay $100 for the private VIP session across the street) until it's your turn to hop up onstage, where a pro shooter takes your photo with "The Triplets" (their term, not mine.) A staffer will take one photo with your own camera if you want. It's all very rapid-fire — you can't touch the trophies, so all you can do is smile and wave, smile and wave. My total time onstage was about 15 seconds.
By the time I was out of there, it was 5pm on the dot and the line was wrapped almost totally around the square. Hope to be back at the same place next year to hold up four fingers!
•  •  •  •  •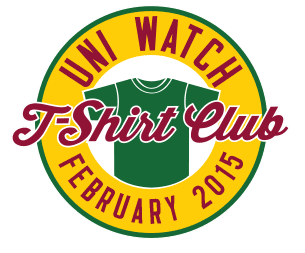 T-Shirt Club update: Yesterday I showed you the February design for the Uni Watch T-Shirt Club, which will go on sale next week and will be based on a batting practice jersey (in honor of spring training, which kicks off in February). As I mentioned, "Batting Practice" has a lot of letters and makes for a lengthy NOB, so I asked for your feedback on whether we should put the NOB on one line, which would be a little cramped, or split it up into a stacked double-decker design.
Naturally, lots of you proposed additional options besides those two. Many people suggested just going with "B.P.," but a two-letter NOB feels too spare, too empty — I don't like it. Others suggested "B. Practice," playing off the FIOB concept, but I don't want to go that route either.
More intriguingly, longtime reader Mark in Shiga suggested something I hadn't thought of: putting "Batting" above the uni number and "Practice" below. My initial thought was, "That's gonna look like shite," but we gave it a try and I have to admit it looks a lot better than I'd expected. In fact, it has a certain goofy, "Don't take this too seriously" that seems well-suited to a batting practice jersey. Here it is, along with the other two options (click to enlarge):

As you can see, we made the uni number a bit smaller for the top/bottom treatment, to give everything enough room to breathe.
I think each of these has its pros and cons, so I'm asking for your feedback one more time. Which one do you like best? Please vote here (sorry, no write-in votes!):
•  •  •  •  •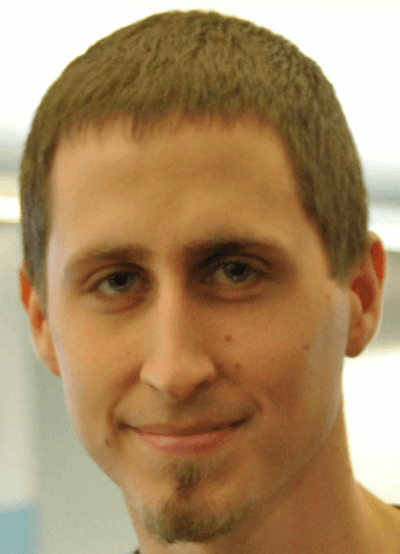 Mike's Question of the Week
By Mike Chamernik
What's your favorite venue where you've played in a sporting event, and what is it about the place that makes it special? This could be as formal or informal as you want.
For me, I've played pickup hoops and took high school P.E. classes at the Dawg Pound at Waukegan High School. The gym has been around forever, has hosted a many big postseason preps games, and is one of the most intimate basketball venues in Illinois.
As always, leave your responses in today's comments.
• • • • •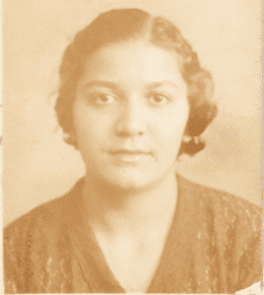 PermaRec update: The student shown at right lived in a home that was described by a Manhattan Trade School employee as "very poor and cheerless." Get the full story on Permanent Record.
ESPN reminder: In case you missed it yesterday, my latest ESPN column is about the NHL all-star unis and the larger trend of neon/highlighter colors.
• • • • •

'Skins Watch: The U.S. Justice Department is getting involved with the trademark dispute over the 'Skins name (thanks, Phil). … The North Dakota Fighting Sioux situation still isn't fully resolved. Further info here and here (from Matt Larsen, John Thompsen, and Pete Woychick, respectively). … Ralph Lauren is the latest fashion designer to draw criticism for running an ad campaign that includes tasteless depictions of Native Americans. "¦ You know who gets to be called the "Fighting Indians" and wear a logo showing an Indian chief? A team at a Native American college, that's who. That article is super-duper outstanding — one of the best pieces of writing I've ever seen on SB Nation. Highly, highly recommended (thanks, Phil). … Political hack Lanny Davis, who shilled for Dan Snyder and the 'Skins name last year, lied about that yesterday.
•  •  •  •  •
Uni Watch News Ticker
By Mike Chamernik

Baseball News: The Padres' CMO discussed the team's brown uniforms (from Phil). … The White Sox will retire Paul Konerko's number. … The Brooklyn Cyclones released their 15th anniversary logo (from Phil). … Reds manager Dave Bristol was victimized by an NOB typo way back in 1967, when NOBs were still relatively new (from Bob Gassel). "¦ New "120 Years of Baseball" logo for Saint Joseph's College (from Eric Bunnell). "¦ The 2016 All-Star Game will be in San Diego. Hence, it's only the second time since 1963 when a league hosted consecutive games. Can you name the other time? Answer at the end of the Grab Bag (from Patrick O'Neill).

Pro Football News: Along with new uniforms, it seems the Browns will also have a new logo and font (from Jon Dies). … Here's a look at Super Bowl-edition Nike cleats. … On an episode of Hardcore Pawn, someone made a foam Megatron Lions costume and sold it to the Detroit-based pawn shop featured on the show (from Chris Flinn). … Former football players are finding work being body doubles for NFL stars in commercials (from Brinke). … The Seahawks are preparing their field for the NFC Championship Game on Sunday (from Markus Kamp). … The Toronto Argonauts wore a memorial patch for actor John Candy in 1994 (from Phil). … Check out this Seahawks-branded fishing boat. "I think a Seahawks theme is perfect for a fishing vessel since a Seahawk is an osprey," says James Nagasawa. … "Now that Rex is with the Bills, what happens to the ink of his wife in the Sanchez jersey?" asks Robert Purvis. … Terry Duroncelet found this promotional Facebook photo of Drew Brees. The helmet maker's mark, the NFL shield on the collar and the fleur-de-lis on the sleeve have all been photoshopped out, but the Nike swoosh remains. … Good moment from PTI yesterday, as they showed Bill Parcells wearing a Jets varsity jacket and they photoshopped a Jets cap onto new coach Todd Bowles (from Douglas Ford).

College Football News: A man selling LSU equipment online opted to go to jail instead of identifying the player who gave him cleats and gloves. Those items are leased to players on the team, and players are not allowed to sell them. … New Under Armour jerseys for South Carolina? The Gamecocks' red jerseys were different this past year.

Hockey News: Friend of the site Rob Ullman made an awesome cover illustration about pro hockey in Las Vegas for the weekly paper Vegas Seven. … New Wild goalie Devan Dubnyk wore his old Coyotes pads and mask in last night's game (from Phil). … The Bloomington Thunder are having a "Guns & Hoses" game on Saturday. "¦ "I work on Jeju Island off the south coast of South Korea at an international school," says August Soto. "My coworker Ryan Bedell had this DIY hockey sweater made for him for the holidays. It's a really cool play on the NY Islanders logo and where we live!"

Soccer News: The growth of the replica kit industry has changed the design of football shirts (from Kenn Tomasch). … If Star Wars characters played soccer, here's what uniforms they would wear (from Phil).

Basketball News: The Heat have new "Black Tie" jerseys, which are similar to what they wore a few years ago (from Phil). … Since Minnesota is on a five-game losing streak and 0-5 against the Big Ten, Scott Kneeskern came up with an idea for a shirt. … Jay Bilas sat next to Bill Walton on national TV last night and wore a Grateful Dead shirt (from Phil). … Kansas' Sterling High School normally wears these home uniforms, but the Black Bears wore something different on Tuesday night. "The kids chose to wear some old two-tone junior high uniforms, where the team is called the Cubs," says Brian Richter. "The white tops with the black bottoms and the long white socks topped the look off. People were in shock when the boys came out. Incidentally they did win the game."

Grab Bag: Tennis player Andy Murray has a new personal logo. … Adidas will seek to sponsor more MLB and NFL players (from Tommy Turner). … A suicide bomber's Reebok shoes are being analyzed in a trial (from Christopher Bisbee). … The answer to trivia question from the MLB section: The Pirates and Giants hosted the 2006 and 2007 All-Star Games. "¦ Back in 1981, Aussie rules football player Steven Hoffman had his shorts ripped off by an opponent (from Graham Clayton).
•  •  •  • •

What Paul did last night: As many of you may be aware, New York Times baseball writer Tyler Kepner (shown above interviewing former Yanks third baseman Graig Nettles) is a longtime friend of Uni Watch. I ran a big interview with Tyler back in 2008, he's contributed lots of Ticker items over the years, and the two of us trade uni-centric emails on a semi-regular basis. He works plenty of uniform references into his work, too. More than any other "mainstream" sportswriter I'm aware of, he Gets Itâ"¢.
Anyway: Ty is the outgoing chairman on the Baseball Writers' Association of America's New York chapter, so last night they threw him a roast, and I was privileged to be in attendance. The whole event was supposed to be under the cone of silence, but I don't think anyone will mind if I share this particular tidbit. One of the other writers told a joke that went like so (I'm paraphrasing here):
"Tyler's not very technologically savvy, so I thought I better show him how to clear the browser history on his iPad, just to be sure his wife didn't find anything, you know, incriminating that Tyler might have looked at during one of those lonely nights on the road. But then I went and checked his history and it was nothing but Uni Watch!"
At least one person in the room laughed extra-hard at that one. Have a great weekend and I'll see you next week.