[Paul here. I'm on vacation this week, but here's something for you to enjoy during my absence.]
I've written several times about Willie Mays wearing a Cubs helmet and then a Reds helmet in the 1965 MLB All-Star Game, and about his Giants teammate Juan Marichal wearing a Braves helmet. I've also linked to this AP story, which said the situation was due to Mays having forgotten to pack his helmet when traveling to the game. (Interestingly, that article quotes Marichal poking fun at Mays by saying, "Willie, you sure looked funny wearing that Cincinnati helmet" but makes no mention of the fact that Marichal himself had worn another team's helmet.)
Now uniform designer/historian Todd Radom has turned up a UPI article that ran in The New Journal and Guide on July 17, 1965 — a few days after the game. It reveals that Mays and Marichal were almost stuck wearing something a lot more unusual than an off-team helmet (click to enlarge):
.
It's a fairly lengthy article, so I've transcribed the most pertinent section here:
Upon arriving here [in Minnesota] from Philadelphia on Sunday night, Mays suddenly discovered his regular Giants uniform had been flown back to San Francisco by mistake.

Teammate Juan Marichal was in the same boat, or rather on the same plane His uniform was missing, too. "¦

Finally, it was ascertained that the two uniforms had been shipped back to California. "¦

[F]or more than 24 hours, Mays and Marichal fretted about whether their uniforms would arrive in time for the All-Star Game.

That poses the natural question, what if they hadn't?

Nobody around All-Star headquarters seemed to know for sure. The best guess is that the home club Minnesota twins would have had to lan Mays and Marichal two of their traveling gray uniforms and the Giant players would had to wear them inside-out.
Oh man, can you imagine? Inside-out? That would've been a uni event for the ages! Too bad the uniforms were successfully rerouted back to Minnesota.
The article then gives us some new details about the Cubs and Reds helmets that Mays wore in that game:
As it was, the uniforms arrived in time but Mays' and Marichal's helmets never did. So they had to borrow some.

Before the game, Willie went around asking of the National League players: "Anyone wear a size seven helmet?"

"I wear seven and an eighth," said Cincinnati John Edwards. "You can use mine."

Mays tried it on and it was a little too big. Then he got one of the Cubs' helmets and it was a little too small. It belongs to outfielder Billy Williams.

But he homered while wearing it his first time up in the opening inning, so he used it again when he came to bat in the second.

By the fourth inning, he decided to use Edwards' helmet. "I didn't get into the game," laughed the Cincy catcher, "but my helmet did." …

[Edwards' helmet] was a little big and Willie looked a little uncomfortable when ex-Dodger Pete Richert, now with Washington, struck him out.
Again, there's no mention of Marichal wearing a Braves helmet. There were only two Braves on the NL roster that year — Hank Aaron and Joe Torre — so Marichal presumably borrowed the helmet from one of them.
Anyway: Great find by Todd, and now we can all imagine what a player wearing an inside-out uniform might look like.
.

.
They Might Be Giants…
…and He'll Never Be Royal(s)
Click to enlarge
Do you have a "uniform" superstition? Like, do you wear a certain jersey or outfit while "your" team is in the playoffs or, in this case, the World Series? I'm going to make a uni confession here — Waaaaaay back in 1986, when the Mets won their last World Series, I had on two different Mets jerseys (a retro, button-front pinstriped one and yes, a pullover racing stripe one) for the first two games of that Series, which the Mets dropped. Convinced "I" was unlucky and causing the Mets to lose, I wore a plain white "Mets" t-shirt for Game 3 (which the Mets would win). I kept wearing that t-shirt (I did wash it, but wore the same shirt) for the remaining four games, and of course the Mets ended up winning the Series against the Sawks. Clearly, my choice of garb affected the outcome.
Obviously it didn't — but it was a weird sort of thing to do, and at the time (I was 20), I was convinced my choice of top helped the Mets to win. I didn't repeat this behavior in 1988 (that year, the Mets would lose in the NLCS to the Dodgers), and I'm pretty sure my choice of shirts (I'm not sure what I wore then, but it wasn't a white t-shirt, and it was a different shirt each game) had nothing to do with it. Looking back, I thought I might be a little strange for this behavior — until, of course, I found Uni Watch and learned there were others like me who shared odd uniform-related quirks.
I never shared that with anyone until now, because, quite frankly, I thought I might be the only one to take stuff to that extreme. Until yesterday.
Yesterday Brinke sent at two e-mails — one went to Paul…the other to me. The one to Paul was apparently unsolicited, and I'll repost it below (the attachment was the outfit you see above):
I don't have many Giants superstitions — they will win or lose the Series despite what I do — but this is the main one. I must wear the same outfit each game, and this is it. With one exception. Wore blue shorts with the shirt last week since I like the blue/orange combo. But blue is the primary color of The Other Team, so it's out. And it will not get washed 'til the last game.
Paul forwarded that to me saying, "it could make a fun sub-lede for tomorrow." I was busy when he sent it, but I bookmarked it and didn't even realize it was from Brinke until later.
As fate would have it, Brinke also contacted me asking if I could make a quick edit to yesterday's "Collectors Corner," which I did. After a quick back-and-forth, I told Brinke I'd be rooting for the Royals (knowing he'd be defending the Giants). He then sent this:
I am predicting- and I never do this- Giants in 5.

[miscellaneous talk as to why the Giants will win omitted here — PH]

I have my lucky outfit on, too. So there's that.
That e-mail also contained an attachment of Brinke's "lucky" outfit. May it bring him and the Giants some luck.
All of this is to say: what about you, readers? Do you have some form of "lucky" outfit or shirt that you absolutely *must* wear for a playoff game or series? Or do you have a ritual that is uniform-related you observe that you believe helps your team win? And yes, I remember those Bud Light "It's only crazy if it doesn't work" commercials — that's the sort of thing I'm looking for — but it has to be a uniform-related behavior that you engage in for an entire game or series.
Let's hear what you got!
.

.
World Series Uni Tracking
Last night, the Royals and Giants began the World Series, and pretty much wore what everyone expected: Royals in their home whites and Giants in their road grays:
Click to Enlarge
As they have been doing throughout the playoffs, the guys from the Diamond Uniform Database have been keeping track of the uniforms. You can check out all the Wild Card, Division, and League Championship uniforms for all the teams here.
Thanks to Rob Holecko for the images.
.

.
Uni Watch News Ticker:
Today's ticker mostly compiled by John Ekdahl

Baseball News: From Phil, here are the World Series patches on the Royals uniforms, and here they are on the Giants' uni & caps. (Here is a close up of the patch). Pretty mellow, which is nice. … From Jay Sullivan comes this eBay item: "Early 1900's Green's Nebraska Indian Baseball Team 'Three Stars' RPPC Postcard" … David Ortiz surprises veterans at Fenway Park with World Series tickets, wearing a hat with the David Ortiz logo. (thanks, Tom Adjemian) … From Alan Poff: "The expansion summer collegiate Kokomo Jackrabbits (Prospect League) introduce 1980s-style San Diego Padres uniforms for their inaugural season." … "I shouted out Uni Watch in my thorough comparison of the Royals and Giants' uniforms for The Classical," writes Aram Gyan. "Edgy orange-and-black prevailed over staid blue-and-white." … A random Marlins fan was sitting in one of the best seats in KC last night (from Josh Herndon), also noticed separately by Chris. I didn't think too much of this until Brinke sent in this article. Seems like this guy has been following the Giants for a while. … "Sitting in a bar in Wisconsin," writes Paul. "Just saw the commercial for MasterCard/Apple Pay, with George Brett. The Royals fans in that ad are wearing the old vest/drop-shadow jerseys!" … "Is Bobby Bonds wearing a 1974-76 jersey top with the 1988 pants?" asks Derek Linn. "If so, does anyone know why?" … For the "sounds of the game" segment, the folks at Fox mic'ed Eric Hosmer up during last night's game (h/t to Cork Gaines for the screen grab). … This pic was all over twitter last night: You waited 29 years for this game. Yes, it wasn't your teams night, but dude — $1,000+ (probably) for that seat and you fall asleep during the game?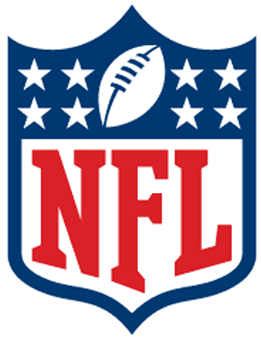 NFL/Football News: Interesting, and perhaps new, bit of apostrophe fail here (thanks, Gorden) … William Gay wearing purple cleats here. Also, there appears to be some pink sock silliness going on in some of these photos. Scroll through. (Thanks, Michael Korczynski) … From Phil, Fox Sports has ranked all 32 NFL team uniforms. Not sure about the Browns finishing last here.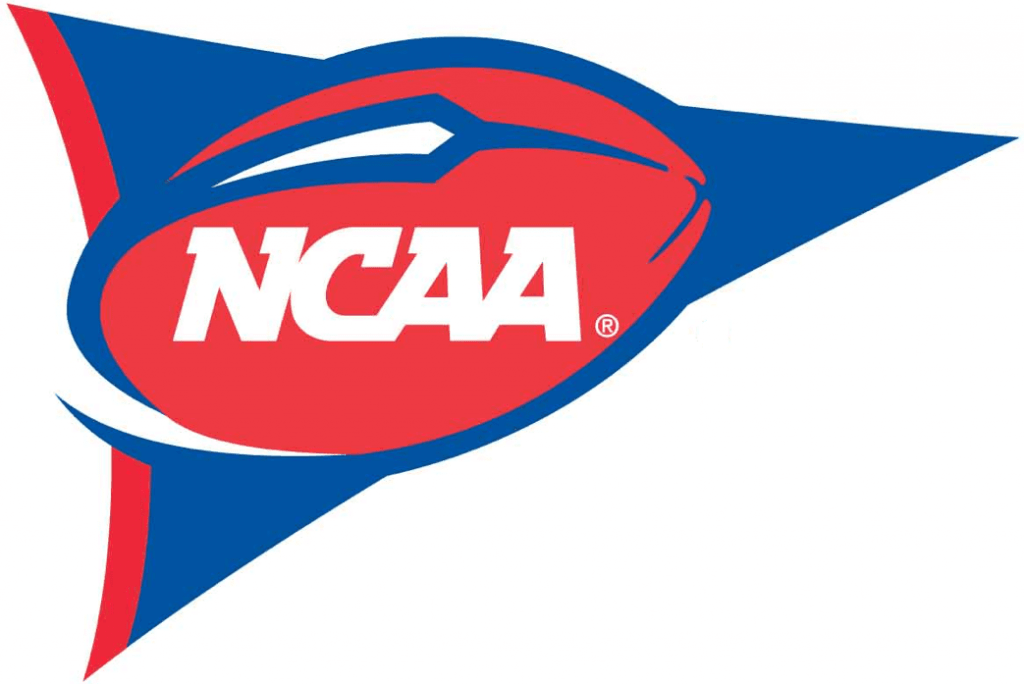 College Football News: Paul sends this along: "The ASU equipment staff posted on Twitter last week that this year's version of the Maroon Monsoon uniform would have a new wrinkle. That wrinkle was new Maroon Nike Lockdown Gloves." … Buffalo Wild Wings has teamed up with the Citrus Bowl, starting in 2015. … Geoff Lott sends along some photos from the the 1968 Auburn/Florida football game program. Additional shots here, here, and here. … Next two from Phil. WKU will be wearing black this week. … These are the new helmets ULL wore last night and these are the jerseys. Those TV numbers are HUGE. In that same game, Ark State had new lids as well. … From Phil, USC will wear shiny helmets when they play Utah.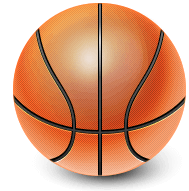 Basketball News: The Washington Wizards have released their schedule for wearing their blue alternate jersey. … Douglas-Roberts is now a Clipper and he wants to wear short shorts. From the L.A. Times: "Douglas-Roberts requested mediums from the equipment manager. Uh, mediums? No NBA player had worn that size in recent seasons, so a special order had to be placed." (thanks, dgray). … "Did @TerrapinHoops just leak the new uniforms? I thought they were being shown on Friday," asks Todd. … The Charlotte Hornets will wear teal uniforms for opening night.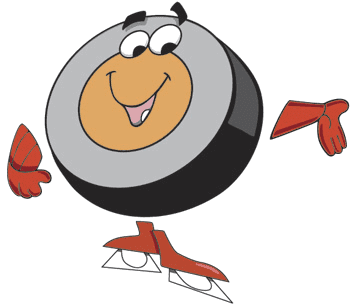 Hockey News: From Brian Parker, EA Sports NHL 15 has added some third jerseys, including the Penguins and Lightning. … The Hershey Bears will wear throwback uniforms for opening night (from Phil). … The Bruins network, NESN, has added a "Zone Time" stat in top left corner, as well a 30 Year logo on the boards (from Sports Graphic Watch).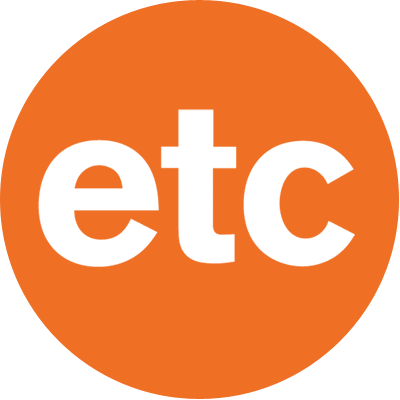 Grab Bag: Cleveland.com asks, "Which Northeast Ohio High School Football Helmet is the Best?" via Blair Thompson. … Here are the top ten worst VFL/AFL jumpers of all time, according to The Age. (thanks to Jimmy Griggs) … From Leo Strawn: "Australian Football League's Brisbane Lions dropped the unpopular "paddlepop" lion from their jumper after a vote from supporters and will once again use the lion that graced their jumper during their triple Premierships of 2001-03."
.

.
That's it for today. Everyone have a great Wednesday. Thanks to Paul (and Todd) for the lede, Brinke for the uni anecdote, and Rob for the uni tracking. Catch you guys tomorrow — Phil
.. … ..
"'I've never seen anything like those shiny new chromified, oversized logo-ed helmets from that university football team.' "" Said No One Ever"
— Alex Parisi
.

.