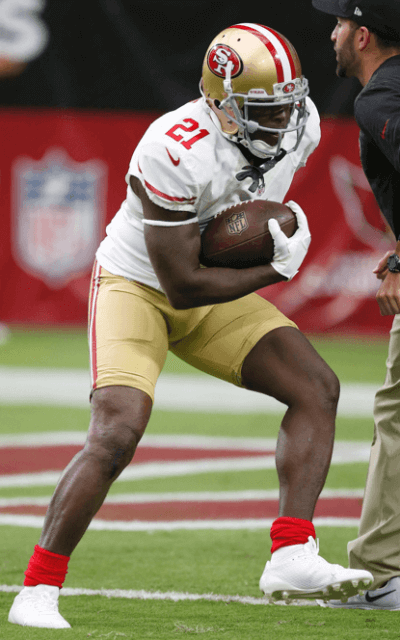 Good morning, and happy autumnal equinox. As you can see at right, 49ers tailback Frank Gore took his signature biker shorts look to a new level yesterday. Okay, so it was only for pregame warm-ups, but still. Click on the photo, if you dare, to the get the full effect.
In other news from around the league yesterday:
• For the second time in three games, the Panthers wore their blue alternate jerseys. So the season is only three weeks old and they've already used up their allotment of alternate uni games.
• If the Cardinals are wearing their BFBS alts, shouldn't coach Bruce Arians wear black instead of red?
• As you may have heard, former Titans kicker Rob Bironas died on Saturday. Tennessee didn't add a memorial decal for him yesterday, but I suspect that will addressed prior to next Sunday's game against the Colts.
• The Eagles once again wore white at home. My understanding is that they they will have to play at least three more games before their green jerseys are ready.
• Other teams wearing white at home (as a matter of choice, not necessity): the Dolphins, Browns, Jaguars, Saints, and Rams.
• At some point I'll stop mentioning this every week, but for now I'm still amazed that the Chiefs are sticking with blank nose bumpers.
• Seahawks running back Marshawn Lynch had one of his braids ripped out during a tackle, and didn't seem to mind too much.
• Surprised to see Jags coach Gus Bradley and Colts coach Chuck Pagano sharing a pregame bro shake. I thought coaches use regular handshakes.
•  Mike Williams of the Bills wore red socks (or red tights, or red tape, or something). He also did that in training camp, so apparently he really likes going red below the knee.
•  Steelers defensive lineman Cameron Heyward's uni number was coming loose.
• Finally, there's this: Last night the Panthers played the Steelers. And the day before that, the Pitt Panthers played a team that looks like the Steelers (i.e, Iowa). An interesting parallel!
(My thanks to all contributors, including Jeff Flynn, Seth Moorman, Chris Perrenot, and Jason Yates.)
•  •  •  •  •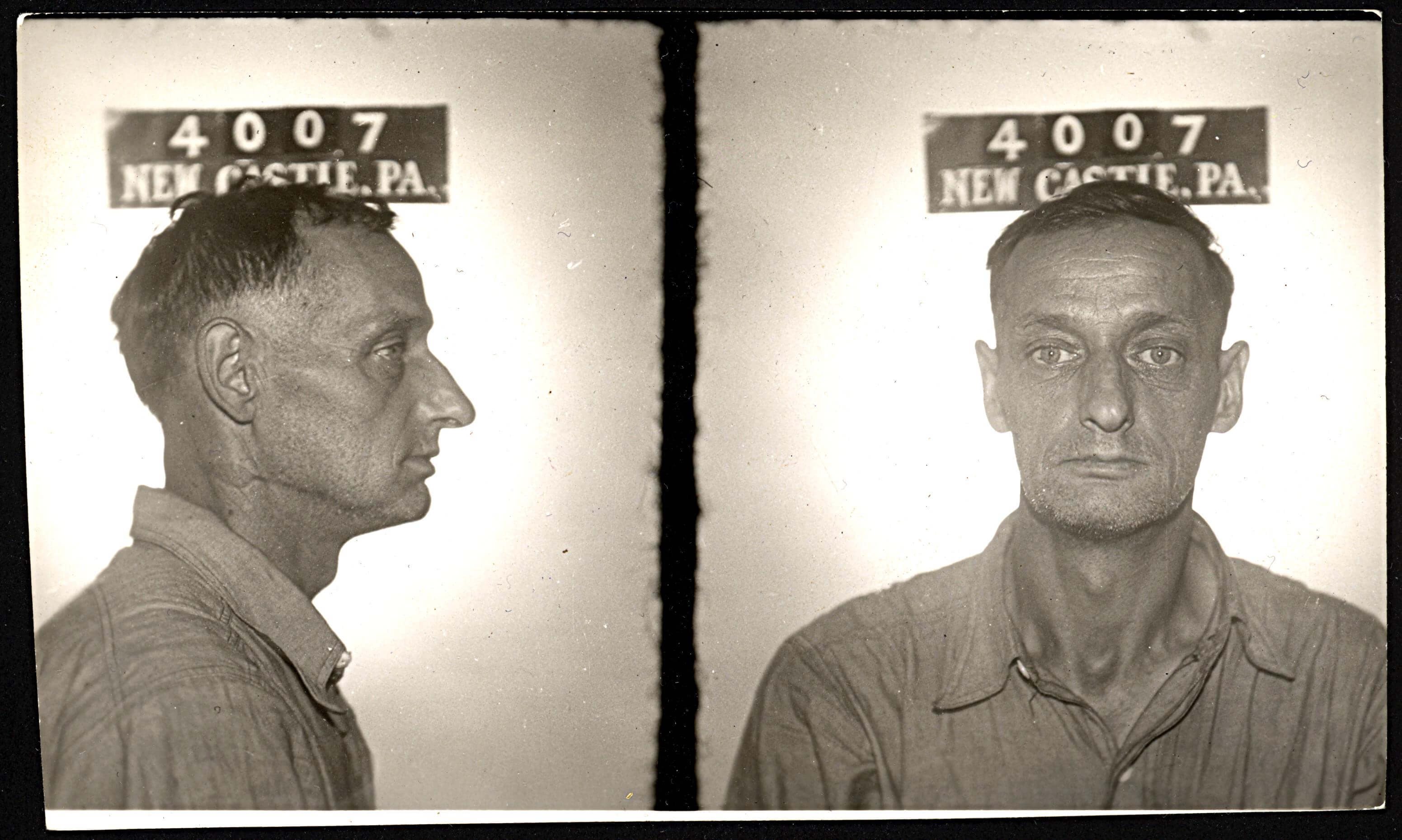 Click to enlarge
PermaRec update: I've just become aware of a truly spectacular storytelling project involving hundreds of old police mug shots from one town — New Castle, Pennsylvania. Get the full scoop in the latest entry on Permanent Record.
• • • • •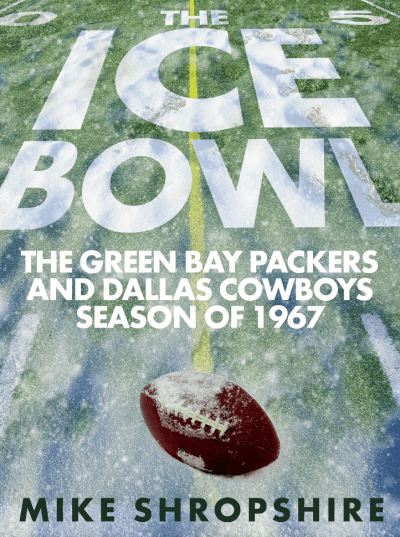 New eBook Offer! Earlier this year we ran a very successful promotion around the e-version of Mike Shropshire's classic baseball book Seasons in Hell. Now we have a new offer on another Shropshire e-title: The Ice Bowl, which is the definitive book on the legendary 1967 NFL title game and the season that led up to it. Believe me, if you've had enough of all the nonsense going on in the NFL lately, this book is a nice antidote.
Our friends at Diversion Books are once again offering a special price point for Uni Watch readers: $2.49, which is absolutely the lowest price currently available on the web and a full 50% off what you'll find at Amazon, B&N, and so on. You can learn more about the book and download your copy here.
• • • • •
Culinary Corner: On several occasions over the past year I've mentioned that I'm very fond of the smoked turkey tails served at Morgan's, a barbecue restaurant in my neighborhood. I like them so much than I wanted to make my own — I figured I'd order some turkey tails from a butcher and then took them in my smoker.
The only problem was that I couldn't find a New York butcher that could procure the tails for me. Last fall I called a bunch of places (including Ottonanelli's, which specializes in game birds, unusual cuts, etc.), but they all told me, "Sorry — can't get 'em." So then I asked Morgan's where they get theirs, but they wouldn't tell me.
I wasn't thinking about any of this when I headed to Philadelphia two days ago to see this program of vintage sex ed films (which was excellent, by the way). About six hours prior to the show, I stopped in at the excellent Reading Terminal Market, which features all sorts of food vendors. Naturally, I gravitated toward the butcher counters, one of which featured an offering that got me very, very excited (click to enlarge):
Now, I had tried to source raw tails last fall, not smoked — I was going to smoke them myself. On the other hand, I probably wouldn't have been able to carry a bunch of raw tails around with me all day — they would have gone bad. I didn't have to worry about that with the pre-smoked tails.
I bought four pounds, which turned out to be 15 tails. Once I got them home, I warmed one of them in the oven and dove in. The verdict: They're good (very smoky!), but I have to admit that they're not as good as the ones at Morgan's. I think this is due to two reasons:
• The tails I bought are larger than the ones served at Morgan's, which may explain why they're a bit tougher.
• Morgan's fries the tails after smoking them. I could do this to the tails I bought, of course. Maybe I will.
Meanwhile, I'd still rather find raw tails and smoke them myself. But for now, this has been a good intermediate step.
•  •  •  •  •
Sticker reminder: In case you missed it on Friday, the Uni Watch 15th-anniversary logo is now available as a high-quality vinyl sticker, suitable for plastering on the surface of your choice. Wanna get one (or more than one)? Full details here.
• • • • •

Baseball News: It's rookie hazing season, at least for the Mets. "¦ Several Pirates wore two-in-ones yesterday, while pitcher Vance Worley wore genuine stirrups. The weird thing is that the stripe patterns didn't match (thanks, Phil). … "On Saturday I did some volunteer work at the Long Island Ronald McDonald House and came across their amazing Mets-themed room," says Gordon Blau. "They get professional decorators to do these, and it shows. One of the staff members said the designer knew nothing about baseball; he had to research everything from scratch. Pretty impressive work, considering!"

NFL News: During last Thursday's Falcons/Bucs game, they showed a graphic that including photos of Matt Ryan, Dan Marino, and Peyton Manning. The weird thing is that the logo on Marino's helmet — and maybe on Manning's as well, although it's hard to be sure — was blanked out (good spot by Treg Harris). "¦ Remember when Terrell Suggs came out wearing a gladiator's helmet prior to the Ravens' second game? Turns out he's been fined for that (thanks, Phil). "¦ Washington QB Kirk Cousins is another athlete who wears the Qalo wedding band. If you're not familiar with the Qalo, look here (from Tommy Turner). "¦ Not sure I've seen this before: Texans center Chris Myers wears a fingerless glove on his snapping hand (from Seth Shaw). "¦ DirecTV has one Sunday Ticker commercial featuring a guy in a Falcons jersey with Michael Vick's old number and another commercial featuring Adrian Peterson. I'm assuming they're still putting the finishing touches on the ad with the Ray Rice elevator video (from Dave Soline and Joseph Bailey). … John Oliver did an NFL segment last night, and he used an odd hybrid of the NFL logo: current design on top, but the old lettering on the bottom (good spot by Ferdinand Cesarano).

College Football News: NC State's stadium has a display of North Carolina high school football helmets (from John Cole). "¦ Serious uni number malfunctions on Saturday for Georgia Southern defensive lineman Jay Ellison. "Gotta love Adidas jerseys," says Luke Parks. "¦ Nebraska-Kearney did the flag-desecration thing on Saturday (from Jason Johnson). "¦ Scott Ylinen notes that the numbers on the West Virginia scoreboard now match the font of the team's uni numbers.

Hockey News: The Flyers' 2012 Winter Classic jersey is now their third jersey. I'll have more to say about this, and also about the Pens' new third jersey, in an ESPN piece that will run either later today or tomorrow.

NBA News: Remember how the Mavericks were running a design contest to get some chump to design the team's uniform for free to create the team's 2015-16 uniform? The winning design will be unveiled tomorrow at 1pm Eastern. This will be the design for next season, not this coming season, which means it might be one of the earliest unveilings ever. "¦ Also, I have it on good authority that another NBA team will unveiling a new alternate uni tomorrow. Can't tell you which team, though. "¦ New logos for the D-League's Idaho Stampede.

Soccer News: "I was wondering why Sunday's Manchester City vs. Chelsea game looked off," writes Ben O'Connell. "Then I realized it was (sky) blue vs. (royal) blue. A quick Google search shows that usually the away team wears its second or third kits, but there have been occasions when both teams wore their home kits. Makes you wonder why American sports are so opposed to color vs. color." "¦ Terrible-looking G.I. Joe uni numbers and NOBs for Toronto FC (from Mark Sencich). "¦ When AS Roma striker Gervinho removes his headband, it turns out he has a surprising hairline (from Alex Cohen). … Man U midfielder Angel de Maria keeps a photo of his wife and daughter inside his sock (from Jason Fetty).

Grab Bag: Here's something I don't think I've seen before: a bowling shirt for Canadian five-pin bowling (big thanks to Dave Kuruc). "¦ "I noticed that the roof camera housing on NASCAR cars changed sometime this year," says David Firestone. "The old configuration was a circular piece of metal on the roof near the front, but that has since changed to a teardrop-shaped configuration." "¦ You like these uniforms? That's a screen shot from a 1970s roller derby match. As you can see from that link, MeTV will be making more of these matches available on a weekly basis — good stuff! (Big thanks to Steve Dodell.) "¦ Yesterday afternoon I went to the Queens Museum to check out an exhibit on memorabilia from the 1939 and 1964 New York World's Fairs. There were several uniforms on display, including this tour guide's uni. In addition to the trylon and perisphere sleeve patch, the trylon/perisphere also appeared on the front buttons and the epaulet buttons. I also liked this press aide's blazer. … "In 1961, Ferrari loaned a car to local driver Olivier Gendebien for the Belgian Grand Prix," writes Graham Clayton. "The car was painted in the Belgian national racing colors of all yellow, which made it different from Ferrari's traditional all-red paint scheme."