Today I want to talk about something that has nothing to do with uniforms, sports, or even design. It's just something I've been thinking about lately.
And here it is: I don't care if you smoke because that's totally your business, not mine. While I don't smoke myself, and while I'm generally supportive of most anti-smoking initiatives as a matter of public health policy, I also think the anti-tobacco forces often go too far, like when they complain about characters smoking in movies, or when they convinced the U.S. Postal Service to retroactively remove the cigarettes from the stamp depictions of Jackson Pollock and Robert Johnson. When former Orioles manager Earl Weaver died, I urged the O's to honor him by including a little inner cigarette pocket on each Baltimore player's jersey, just like the one Weaver used to have.
What I'm trying to say here is that when it comes to smoking and smokers, I'm not a zealot. But there's one thing about smokers that really bothers me: Why do so many of them litter?
I'm referring to the way smokers tend to throw their cigarette butts on the sidewalk or curb. Sometimes they do this even when a bucket of sand or some other butt-disposal vessel is readily available, or if they're near a trash can. (Yes, I realize you wouldn't want to throw a still-lit butt into the trash because it might ignite something, but it isn't all that hard to stub out the butt on the bottom of your shoe and then toss it in the trash.) One little butt may not seem like much, but dozens or hundreds of them are seriously gross.
Smokers' tendency to litter is all the more confounding to me because, for the most part, we've made huge strides against littering over the past generation or two. When I was a kid, the now-famous Iron Eyes Cody anti-littering ad began running; then in the late '80s came David Lynch's surreal anti-littering ad (unfortunately, that YouTube version doesn't include the creepy voiceover that originally ran at the end of the spot: "Maybe if there were fewer pigs in the city, there'd be fewer rats"). The littering depicted in those ads looks almost comically outrageous by contemporary standards. It's hard to imagine anyone engaging in that type of behavior nowadays, and that's to our credit as a society.
And yet so many smokers continue to discard their butts on the sidewalk without a second thought. I'm fairly certain most of these people would never toss a soda can or a candy bar wrapper on the ground, so why do they litter with cigarette butts? After thinking about it a bit (but doing exactly zero reporting or empirical research, I freely admit), I've come up with several possible reasons:
• Smoking is very ritualistic, and some smokers may therefore find it ritualistically satisfying to punctuate a smoke by flicking away the butt (perhaps with bonus ritual points for those who step on the butt and grind it into the sidewalk). Omitting that step might make the act of smoking the cigarette feel unsatisfyingly incomplete.
• There's something appealingly transgressive about smoking. This has always been the case, even when smoking was more socially acceptable, and it's truer than ever today. I relate to the notion of mildly transgressive behavior — that's why I always sneak beers into the movies, for example. So I can see how butt-littering might trigger a few extra transgression endorphins or something like that.
• As smoking has become more marginalized, some smokers have become more bitter and defiant. Butt-littering may simply be their way of saying, "Fuck you" to the anti-tobacco crowd.
Of course, none of these would qualify as an acceptable excuse for butt-littering, but they might help explain why it happens.
I want to make it clear that my gripe is not with smoking; it's with littering. I had a brief smoking period myself in the late 1980s — about half a pack a day for maybe four or five months. Did I butt-litter? I hope not. But honestly and truly, I don't remember. It feels like a lifetime ago, and smoking was very different then. I was able to smoke in my office cubicle, the very notion of which now seems bizarre.
There's nothing good or even neutral about cigarette butts (well, unless you count the 4,213 of them that are displayed at the Museum of Innocence). The filters don't even biodegrade. So what can we do to get people to stop littering with them? Here's my modest proposal: I'm sure some sort of study could be done — or maybe it's already been done — to quantify just how many butts are tossed on the ground in a given week, month, or year. So get those numbers and then help people visualize them by making an ad showing a bulldozer pushing nothing but huge mounds of cigarette butts. It would make the point quite nicely.
I'm sure many of you have strong feelings one way or the other regarding smoking, but let's please limit today's discussion to smoking-related littering, not smoking itself. Thanks.
•  •  •  •  •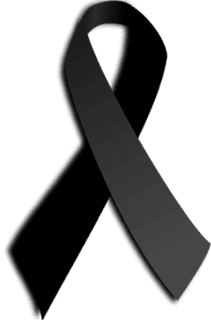 Sept. 11 "" the day after: The image you see at left was on Google's home page all day yesterday. It seems like a much more dignified and appropriate gesture to mark the events of 13 years ago than pandering to the "U! S! A!" crowd, but of course dignity isn't the sports world's strong suit these days. Here's what went down yesterday:
• MLB teams wore American flag patches on the left side of the cap. (As usual, there were no flag decals on the batting helmets, which I'm sure has nothing at all to do with the fact that caps are sold at retail and helmets aren't.)
• The Twins were already wearing an All-Star Game cap patch on the left side, so they wore the flag patch over the All-Star patch.
• The Yankees have been wearing the Derek Jeter cap patch on the left side, but they scrapped it last night in favor of the flag patch. (As you can see, however, they still wore the Jeter sleeve patch, so Brandon Steiner can exhale now.)
• At least one base coach — Chris Maloney of the Cardinals — wore the flag patch on his coaching helmet. Not sure if other coaches did this.
• Umpires wore the flag patch too — except the ones who didn't.
• The Blue Jays had the day off, so we were spared the annual "What will the Canadian team wear?!" routine.
• As per their annual custom, the Mets wore first responder caps during BP, one of the few Sept. 11 gestures that actually make sense.
• The Nats wore their star-spangled costumes.
• The Brewers always adjust the team logo on the back of the Miller Park mound to suit the occasion (throwback, Negro Leagues, etc.), and yesterday was no exception.
• The bases had a commemorative message.
• Turning to college football, Louisiana Tech did the stars/stripes thing.
• I'll say this much for BYU: When they say, "Never forget," they mean it. Very, uh, somber. Plus they tarted up their midfield logo and helmet.
• BYU's opponent, Houston, also waved the flag.
If I missed anything, feel free to post it in the comments.
• • • • •

'Skins Watch: The New York Daily News, having already decided to boycott the 'Skins name and logo, is also boycotting Chief Wahoo. "¦ In a related item, here's an up-to-date list of writers, broadcasters, and media outlets that are boycotting the 'Skins name, although the list is somewhat suspect because it has at least one omission: me. … 'Skins merch sales are way down in the last quarter — maybe because of the name controversy, or maybe just because the team sucks. "¦ Faaaascainting article on the 2000+ teams, mostly from high schools, that still use Native American-related names. Highly recommended reading. "¦ Dan Snyder's PR operation keeps shooting itself in the foot (thanks, Phil). "¦ All three members of ESPN's Monday Night Football broadcast team stated their personal policies regarding the 'Skins name this past Monday. You can see what they said by scrolling about halfway down this page (thanks, Phil). … Etsy will no longer allow the sale of items featuring the 'Skins name or logo. … Here's the latest development regarding the Coachella Valley Arabs (Phil again). … A state lawmaker in Colorado is drafting a bill that would strip state funding from schools using Native imagery that isn't approved by the state commission of Indian affairs (from Stan Bush).

Baseball News: Following up on yesterday's discussion on players who wear religious symbols, several readers noted that Pirates OF Andrew McCutchen has had a cross on his armband for at least the past two games. "He tapped it after the Bucs won on Thursday," says Bill Monti. "¦ Why is the MLB season 162 games long? Look here (thanks, Brinke). … No photo, but Detroit firefighters gave Tigers reliever Joe Nathan a fire helmet emblazoned with the Tigers' logo after he gave a $50,000 donation. … Here's Blue Jays slugger Jose Bautista wearing a cap with his own personal logo (from Britton Thomas). … Oooh, check out the Angels' old logo-emblazoned stirrups! (big thanks, Phil.) … Mets 3B Daniel Murphy was hit on the left wrist by a pitch last night and suffered some gruesome-looking swelling. X-rays were negative.

NFL News: With all the controversy swirling around Roger Goodell, Joe Bailey asks an interesting question: "If Goodell resigns or is asked to leave his position during the season, would the league swap out all the game balls with his signature? Would the Wilson factory in Ohio have to punch out a bunch of new game balls on short notice, with the new commissioner's name? Or would they play on with the Goodell balls?" … Ray Rice's high school has taken down his Ravens jersey. … Meanwhile, here are some Ravens fans explaining why they were still wearing Ray Rice jerseys last night. … Then there was the guy wearing a Ravens jersey with 53 on the front and 52 on the shoulders (from Zach Conrad). … Broncos CB Aqib Talib was wearing Peyton Manning socks in practice yesterday. Here's a front view. … Packers RB Eddie Lacy is abandoning the SpeedFlex helmet (from Jeremy Walker). … Someone at CBS was asleep at the switch last night. When I tweeted that image, someone responded with this one (Ravens screen shot by Richard Paloma). … For reasons that aren't clear, at least to me, Ravens LB Terrell Suggs ran onto the field yesterday wearing a gladiator's helmet (thanks, Phil). … Mark Gonillo notes that Giants QB Eli Manning was wearing Under Armour footwear during the preseason (here's an example from another game) but switched to Nike for the first regular season game. What's up with that? … This is too funny: Microsoft paid the NFL $400 million to use its Surface tablet, but TV broadcasters keep referring to them as iPads (big thanks to Adam Hancock, and congrats to longtime reader/contributor Cork Gaines for writing another great article). "¦

College Football News: Oklahoma coach Bob Stoops was given a visor-shaped birthday cake — complete with a Nike swoosh — the other day (from Paul Deaver). … Will Oklahoma State wear throwbacks against Texas Tech? Maybe. … New uniforms for Hobart College. … Here are this weekend's uni combos for Baylor, Illinois, Syracuse, Washington, and Arizona State. … We've all seen quarterbacks wearing red "no contact" jerseys. But how about a red jersey and red pants? That's Mississippi State's Dak Prescott (from Dustin Semore). … North Texas debuted a new black helmet last night. … Hmmm, new helmet in the works for Kentucky? "¦ Leo Chomiak, who attends the University of Florida, says: "I spoke to one of my fraternity brothers who is on the UF football team and he said the players want to go mono-orange against Kentucky [this Saturday]. I searched to see if the Gators have ever gone mono-orange and, ironically enough, they did many years ago against none other than Kentucky." … This just in: Fancy uniforms do not win football games. Glad we cleared that up.

NBA News: Chris Douglas-Roberts plans to wear John Stockton-style shorts this season, which should be interesting to see on the court (thanks, Phil).

College Hoops News: Michigan State's uniforms appear to be unchanged from last season. I guess that counts as news nowadays. … New uniforms for Dayton. … Here's a photo of the Kansas bench from January that shows a bunch of towels embroidered with the players' uni numbers. Is that a standard thing? (From Coleman Mullins.)

Soccer News: New denim-patterned kit for SSC Napoli. … And if you think that's kinda out there, check out TSV 1860 Munich's new Oktoberfest kit — yowza! … "I was watching the Netherlands vs. Czech Republic soccer game and noticed that the numbers on the back of the Netherlands' jerseys in this game were slightly different from the numbers on their World Cup jerseys," says Archie Troxel. "Apparently UEFA, which was in charge of this match, has rules stating that numbers must be a solid color, while FIFA doesn't. What's interesting is that they only filled in the blue inline on the back of the jerseys, and not on the front."

Grab Bag: Hmmmm, was former NHL goalie Glenn Hall wearing a modified baseball glove instead of a goalie's glove? (From Nick Maibroda.) … This is cool: Venus Williams went curling the other day (big thanks to Will Scheibler). … I'm lucky enough to have an original edition of the amazing New York City Transit Authority Graphic Standards Manual from 1970 — basically a style guide for the entire NYC subway system, and a landmark in graphic design history. For those who are into such things but don't have a copy of their own, it looks like the manual will soon be reissued (big thanks to Graham Bakay). … Here's a gallery of a dozen wack-a-doodle cycling kits (from Sean Clancy). … I had previously reported that Boston College's football team was wearing red bandana-patterned gear to honor Wells Crowther. Turns out the school's lacrosse team is doing something similar (from Zack Kurland). "¦ Two breweries are involved in a legal tussle over their logos, both of which involve a hiker wearing a backpack.