Click to enlarge
Paul here — I'm minding the store this weekend.
Odd scene at last night's Eagles/Pats game in Foxboro, as New England opted to wear white at home and the Eagles wore their black alts. But according to a series of tweets from Philadelphia Inquirer reporter Zach Berman, the black alts weren't just an aesthetic choice — they were worn out of necessity, because Philly's new green jerseys in Nike's Elite 51 tailoring template aren't ready yet. Why are they running late? Berman says it's because "midnight green is a custom color that apparently needs time to make." And here's the kicker: According to Berman, the green jerseys won't be ready in time for the start of the regular season either, so the Eagles will be wearing a lot of black in the early part of the 2014 schedule.
Let's go back and add some context to this. When Nike unveiled all 32 teams' new uniforms in April of 2012, the Eagles were among the handful of teams that stuck with the old Reebok tailoring and fabrication. As I reported at the time, Nike's own press notes at the event said that the Eagles hadn't gone with the new Elite 51 template due to "color matching issues." It wasn't clear why midnight green would present such a challenge, but whatever — I figured the Eagles would use the old Reebok template and fabrication in 2012 and then change to the Elite 51 template in 2013.
But that didn't happen. The Eagles stuck with the Reebok template/fabric in 2013. Then it was announced that they'd finally be switching to Elite 51 for 2014 (and sure enough, they wore the white version for their first preseason game last week). But now it turns out that Nike still has production problems with midnight green.
This all seems bizarre. What exactly is so difficult about this color? (Insert obvious "Just go back to kelly green already!" quip here.)
Meanwhile, as you can see in the photo at the top of the page, the black jersey is now saddled with that ridiculously thick contrasting collar, just like the collars worn by the Texans and the Broncos. Woof!
+ + + + +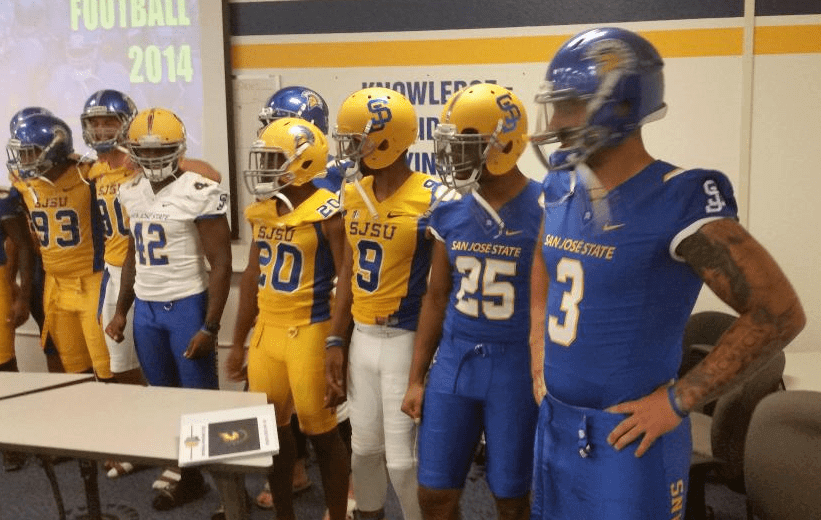 Click to enlarge
New look for the Spartans: San Jose State unveiled new matte yellow helmets back on Monday and now, as you can see above, they've come out with their full 2014 uni set. Unless I'm missing something, the yellow jersey is the same as last year, but the blue and white designs have been updated. (You can see last year's blue and white jerseys here and here, respectively.)
+ + + + +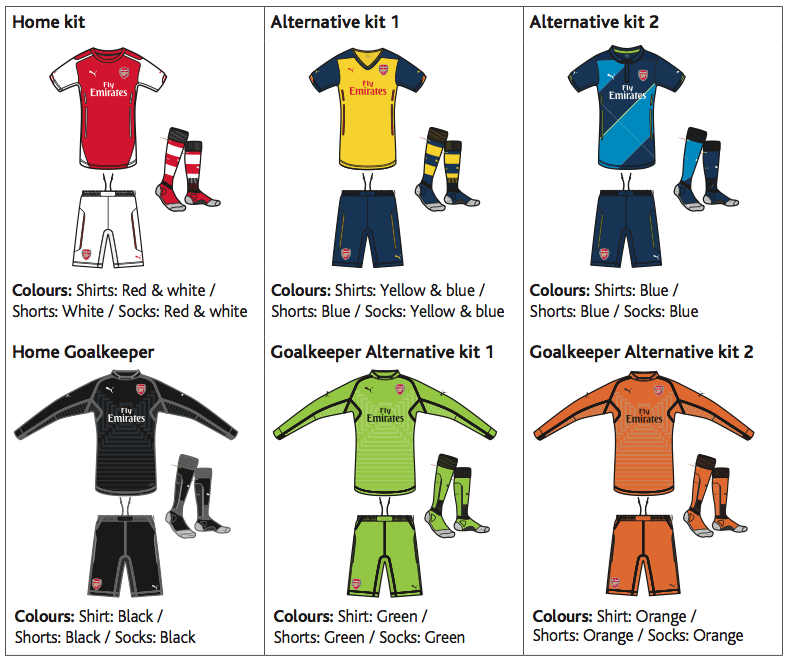 Click to enlarge
EPL bonanza: The new 2014-15 EPL Handbook is out, and it includes, among other things, mock-ups of every team's uni set for the new season (like the one for Arsenal, shown above). The handbook also has schedules, official rules, forms, and more. Download it here.
And as long as we're talking EPL, here's a good piece on all of the EPL's jersey-sponsorship deals.
+ + + + +
Fall Not-So-Classic: Nobody likes vertically arched lettering more than I do, but the newly released logos for the 2014 World Series and postseason — i.e., the things we're gonna have to see on everyone's sleeve and cap throughout the month of October — are seriously underwhelming. This design style will look particularly bad as a sleeve patch, where logos always work better than wordmarks. Further details here.
+ + + + +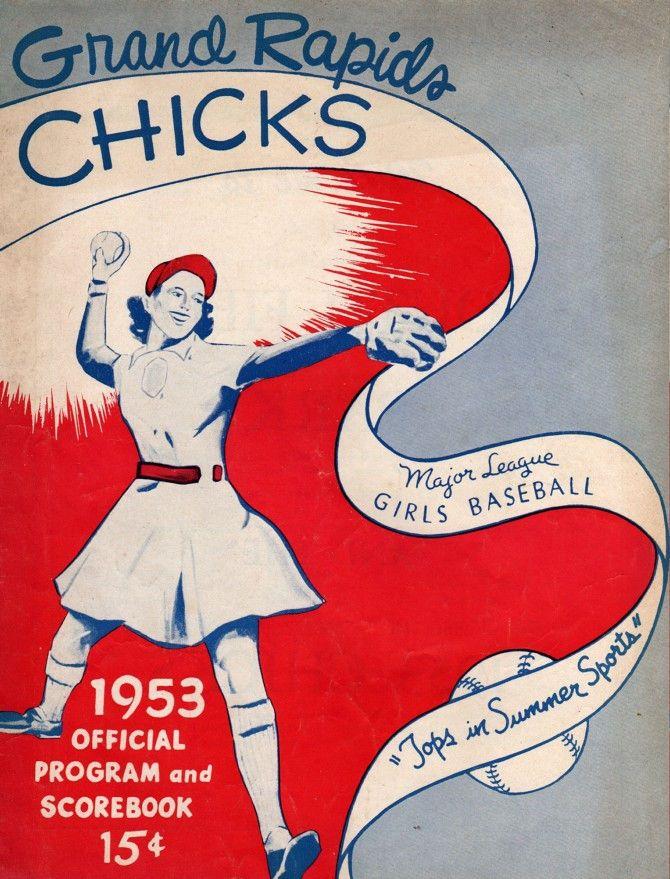 Click to enlarge
Tasty treat: Oh man, look how much you can do with a two-color design and a photo, assuming you have a decent sense of design. Big thanks to reader Jonathan Daniel for sharing this one.
+ + + + +
Click to enlarge
Reading the street: Colored plastic markers like the ones shown above, about the size of a poker chip, appear throughout the streets of New York and Boston. They're precisely the kind of inconspicuous landscape detail I love, so I've written an article about them for a new design website called reForm — check it out here.
+ + + + +

Baseball News: The A's and Braves will wear 1914 throwbacks today. … The Norfolk Tides wore "ugly gnome" jerseys last night. … The University of Northwestern Ohio is going with red infield turf (from Tim Shay). … Jonathan Daniel sent along this photo of the Big Red Machine during a 1970s trip to Japan. What's that red mark on George Foster's upper-right pant leg? "¦ Pirate-themed jerseys yesterday for the Fort Wayne TinCaps (thanks, Phil).

NFL News: Last night's Saints/Titans game featured ads on the field in the red zone. Let's hope that's just a preseason thing. "¦ The Tampa-area fashion industry has weighed in with some opinions on the Bucs' new uniforms (from Phil). … The Giants are using "Football Giants" duffle bags. "I'm surprised 'New York' is nowhere to be seen," says Chris Flinn. "¦ Check out this shot of Walter Payton wearing some very short practice pants (from David Soline). "¦ Fred Goodwin spotted a uni-numerical inconsistency in this 1989 Cowboys screen shot. "Tom Rafferty's number font is clearly different from Herschel Walker's," he notes.

College Football News: New helmet design for Morehead State. … The folks at Oklahoma State are very happy with their uniforms. … Here's one observer's list of the 10 ugliest college football uniforms. … New SpeedFlex helmets for Old Dominion (from Jeremy Walker).

Soccer News: "Manchester United put a twist on the kids walk in their opening match," says Matt DeLeon. "The players wore jerseys with the names of the kids accompanying them. They took them off before match and gave them to the kids, who were wearing the NOBs of their corresponding players. Nice."

Grab Bag: Australian rugby news from Graham Clayton, who reports that the South Sydney Rabbitohs wore an indigenous-themed jersey for Thursday night's game against the Brisbane Broncos. … New logo for the WWE. "¦ Here's our first look at the Anaheim Ducks' new uniforms in action — or at least simulated action — courtesy of a video game screen shot (from Harrison Hamm).