By Phil Hecken
Back when I put out the "call" for readers to pitch stories for Paul's month-long sabbatical, I got some excellent ones (and a few that won't make the cut). One of the more intriguing pitches came from today's submitter, Anthony Emerson, who wrote to me with this…
Considering the higher-than-usual interest in soccer post-World Cup, I couldn't think of a better time to write on a uni topic peculiar to American sports: jersey sponsorships.

For better or worse, jersey sponsorships are now a part of most soccer teams identities. It's hard imagining an Arsenal kit without "Fly Emirates" on the front. Sometimes, however, clubs sacrifice aesthetic pleasantness for an easy buck with their jersey sponsorships (Manchester United, I'm looking at you.)
Intrigued, I gave Anthony the thumbs up to write on this. I think you'll enjoy. Here's Anthony:
. . . . .
Bad Sponsorships
By Anthony Emerson
Bring up uniform sponsorships in respect to the "Big Four" North American leagues, and you get almost unanimous arguments against it, usually talking about the "tradition" of American sports leagues, how it would subtract from the aesthetics of American sports uniforms. I don't always agree with that line of thinking; I feel that some sponsors can actually add something to a jersey. Still, however, there is no doubt for every good sponsor, there are a couple of bad ones.
A sponsor could be bad for a lot of reasons not often touched upon during the American sports debate; a sponsor logo could look ugly on a jersey, it could be a shitty company, it could be a hilarious sexual innuendo.
I got to thinking about this topic after Manchester United revealed their new kits for the forthcoming season, featuring a new sponsor, Chevrolet. Fan reaction was uniformly negative, with some calling the big gold chevron on the front "a piss stain", and found GM's choice of brand curious, considering that Chevrolet has little brand presence in the United Kingdom (the thing is, GM isn't trying to sell cars to Brits; they're trying to sell cars to Chinese and American fans). For United, this could shape up to be an AIG-redux, as more and more GM vehicles are recalled. It combines two of the things I mentioned: shitty company, ugly on a jersey. Below are a list of some of the worst examples of all three.
_______________
Atlético Madrid and Columbia Pictures

While the Colchoneros' current sponsors, the tourism board of Azerbaijan, is nothing to be proud of, it is somehow not the least morally bankrupt organization Atleti has been in bed with. 10 years ago, Atleti decided to buddy up with the movie industry, and had their shirt sponsor changed to whichever movie was currently in theaters. Nike reportedly couldn't make replica shirts fast enough. No Columbia movie was exempt from appearing on the Colochoneros' shirts, from Will Smith/Kevin James vehicle Hitch to a little comedy known in Spain as Dos rubias de pelo en pecho, and known stateside as the much-beloved White Chicks. Most (in)famously, Columbia Pictures had Atleti's away kit changed to really make the Spider-Man 2 logo really pop. Other movies featured on their kits during the two seasons: Bewitched, Hollywood Homicide (couldn't find a picture of the logo, but there's one of Harrison Ford holding an Atlético Madrid shirt. You're welcome.), xXx, S.W.A.T., Big Fish, Hellboy, Spanglish (funnily enough), Resident Evil 2: Apocalypse, and Peter Pan.
_______________
Olympique Lyonnais and Le69
My first thought seeing this shirt was "does that mean the same thing in French as it does in English?" and my second was "if it does, do the French really care?"
I mean, a country whose president has fathered children with one woman without marrying her, left her after she suffered a major political defeat and immediately began seeing a younger woman, only to cheat on her with an even younger actress halfway through his first term and the biggest response was "meh" can't really be that hung up about sex.
That will not stop the 12-year-old in me from laughing at this sponsor. Le69 sponsored l'OL from 1989 to 1991, and I have no idea if the company is still in business, or what its business actually was or is. A google search brings up an escort service.
_______________
Bimbo and Club América, Philadelphia Union

Probably the most famous on this list, Grupo Bimbo, a Mexican baking good company, has been sponsoring sporting events for what seems like forever (they've been sponsoring Club América since 2005 and Union since 2008, which are forever in Internet years), and I think we've almost become desensitized to them. Philadelphia Union fans, however, are still a little bitter about it. As a Manchester United fan, I was lamenting our new Chevy sponsor logo to a Philadelphia Union-supporting friend of mine. His response was "at least you don't have a bunch of Bimbos running around."
_______________
AC Milan and Pooh Jeans

Coming in at the oldest sponsorship on our list is AC Milan's first sponsor. For one season, 1981-82, one of the world's most historic and respected clubs wore the name of a small Italian denim manufacturer, who happens to share a name with a beloved animated bear and an English colloquialism for…yeah, let's not go there.
_______________
Newcastle United and Northern Rock, Wonga

The Magpies have had a rough go of it with recent sponsors; they had been relatively stable with Northern Rock Bank, until Northern Rock infamously went bust during the financial crisis of the late-2000s. Prior to last season, Newcastle signed up with another less-than-reputable financial institution, payday loan company Wonga which has been called a predatory lending institution, lied to their customers who were unable to pay back their exorbitantly high-interest loans, "usurious" by the Anglican church, and Muslim players have been advised by clerics not to wear the logo. Great going, Newcastle! Maybe next time you should just sign a deal with Evil, Inc. Just, go back to the beer please.
_______________
St. Johnstone and Bonar

Click to Enlarge
Yes, this is real. From 1989 to 1991, Scottish side St. Johnstone wore local textile company Bonar's logo with pride. It's even funnier when you say it with a Scottish accent.
_______________
Clydebank and Wet Wet Wet
Scotland-based band Wet Wet Wet were actually pretty big back in the early 90s.
So big, in fact, they had enough money to buy the shirt sponsorship of their local football club.
Clydebank was forced to endure the embarrassing name and the more embarrassing association with a band as crappy as Wet Wet Wet for four seasons (look at these guys. Scottish Rolling Stones they are not).
Wet Wet Wet is still together, having never broken up, with their most recent album coming out in 2007.
_______________
West Ham United and XL Leisure

When vacation company XL Leisure went under in 2008, West Ham United did what Newcastle should do with Wonga and terminated their sponsorship contract. However, that season's jerseys had already been printed with the XL Leisure logo featured prominently on the front. Rather than having the jerseys reprinted without the logo, West Ham decided to continue using the XL Leisure jerseys, but ironed on uniform numbers over the logo, leading to a more awkward looking kit.
_______________
Nürnberg and Mister Lady
Nuremberg-based fashion retailer Mister Lady sponsored 1. FC Nürnberg from 2005 to 2008.
I have no idea if either "Mister" or "Lady" are words in German, and if "Mister Lady" means something completely innocuous in Germany.
But in English it…you know what?
Let's move on.
_______________
Liverpool FC and Standard Chartered

In 2012, Liverpool's current sponsor was branded a "rogue institution" by the US Government after covering up $160 billion worth of illegal transactions with the Iranian government. Liverpool is still wearing the Standard Chartered logo on their kits for this forthcoming season.
_______________
Getafe and Burger King

I always found it odd that some of the least healthy foods sponsor sporting events. I mean, I doubt many Getafe players ate Burger King before or after training. But what really puts this in the upper echelons of crappy kit sponsors is the Burger King mascot upside down on the inside of the shirt. I always found the mascot creepy, and it's somehow worse when it's on the inside of a shirt and then placed over someone's head. Intel and Barcelona recently signed a similar deal. Barça used to be better than that.
_______________
Manchester United and AIG

Many of my fellow Manchester United fans cite the AIG jerseys as some of their favorites in the club's history, and I can't really blame them. A lot of really good memories were had in those kits, from winning the Champions League to Michael Owen's stoppage time goal against City to Cristiano Ronaldo being Cristiano Ronaldo. However, it's difficult for me personally to divorce AIG from the kits.
_______________
Oxford United and Wang Computers

This entire article has been leading to this point. The worst of the worst. From 1985 to 1989, Oxford United wore WANG in various formats on their chests. Among club supporters, Wang Computer-branded kits have become collectors items, and supporters now sell t-shirts with WANG in Oxford United colors.
. . . . .
Thanks, Anthony! From socially conscious objections, to prurient thoughts, you've certainly covered the gamut of "bad" soccer sponsorships. Great stuff. Readers, what do you think? Are there any others (in other sponsored sports) that are as egregious or inappropriate? Let's hear it.
Click to enlarge
And now a few words from Paul: Hi, people. I wasn't planning to show up on the site today, but a nearly nine-year-old mystery has just been solved, and I want to tell you about it.
So: Back in 2005, before this blog even existed, ESPN readers Sam Bell and Todd Carroll pointed me toward something very odd that going on with 'Skins quarterback Mark Brunell: For Washington's Week 1 game against the Bears that season, Brunell was missing the final "s" in the wordmark on his jersey and his neck bumper (see above). A week later, his jersey was still missing the "s" but his neck bumper had been updated with the proper team name. By the team's third game, the wayward "s" had been restored to Brunell's jersey. I'm pretty sure he wore the proper wordmarks for the balance of the season.
I wrote about this at the time in an ESPN column and made repeated inquiries to the 'Skins PR office but was never able to get an explanation for why Brunell's wordmarks had morphed from plural to singular and back again. It went down as one of those unsolved mysteries.
Until now. As you may have heard, 'Skins owner Daniel Snyder did a lengthy interview yesterday with former 'Skins player Chris Cooley, who how has a sports radio talk show. They talked a lot about the team name and logo (don't worry, we're not going to get into that here), but there was also this comment from Cooley:
I'm so proud to be a Redskin. I remember Joe Gibbs explaining to me what a Redskin was. It was pride. It was integrity. It was a never-say-die spirit. We got to the point where my babysitter and I, Mark Brunell, would un-stitch the S on our jerseys so we could be a Redskin.
Wow. Cooley's comment was first noticed by Dan Steinberg of The Washington Post, who remembered the Brunell situation from 2005 and promptly wrote a great piece about it (including some good quotes from the team's PR guy and a nice shout-out to my 2005 ESPN piece — thanks, Dan).
So now we have an answer, but I find it a pretty unsatisfying one, because I don't really get what Cooley and Brunell were up to. Like, if you're proud to be a 'Skin, aren't you also proud to be a member of the 'Skins? If you're proud of your team, why would you alter its name? The line of thought just doesn't make sense to me.
Meanwhile, was Cooley missing the "s" in that Week 1 game back in 2005? Nope — he had the full team name on his jersey. I've done a bit more photo research from various games in 2005 and '04 but so far haven't been able to find a shot of him with the modified wordmark. If you can find any, you know what to do.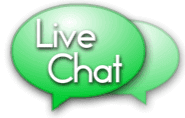 And as long as I have you here, this is a good time to mention that I'm going to be doing a live ESPN web chat tomorrow, Aug. 7, at noon Eastern. The chat page is here. (Yes, they used some outdated boilerplate promo text, but I'm having them change it. Fixed!)
Uni Watch News Ticker:

Baseball News: Looks like Javier Baez was called up to the Cubs. Guess that means no more backwards helmet logo. Says submitter Mike Wernsing, Jr. "I wonder what his helmet logo will look like if he gets set back down this year." … Our BucTracker Jerry Wolper sends in this video and notes "In the midst of this interview, I was surprised at Lace's favorite 1979 memory." (Paul points out that he starts talking Stargell Stars at the 1:30 mark). … Neat uni nugget contained in this article from 1967 on A's caps (from Todd Radom), wherein an A's player (who at the time wore green caps) became a coach (who wore white caps) and back to active status again, wearing two different caps depending upon his status. … More "Hate Maps", this time for MLB, confirming what we already knew: Everyone hates the Yankees. … Beautiful 1951 shot of Marilyn Monroe at White Sox Training Camp (w/Gus Zernial & Joe Dobson) — a great shot from Bruce Menard. Also from Bruce, check out this beautiful 1909 Pittsburg Pirates (no "h") team poster. And one more: Harmon Killebrew golfing at the Met (taken 50 years ago yesterday). Thanks Bruce! … Typical fucking Mets: Mets accidentally give out souvenir with Phillies logo on it (thanks, Paul). … The Cincinnati Reds will be unveiling the 2015 All Star Game logo today (from Leo Strawn, Jr.). … The Mets will be holding "Italian Heritage Night" on September 28, and they're giving away this Mike Piazza soccer jersey if you attend (thanks to Shannon Shark — aka "@MetsPolice"). … Justin Foley reports that David Price was missing his squatchee last evening (he notes, "This is from the 8th, I didn't notice if he had it earlier in the game or not."). As Paul pointed out to me, it's not uncommon for him to remove it. … And, in case you missed it, last night Adam Dunn pitched. In a game. For real. The twittersphere fairly exploded.

NFL News: The Atlanta Falcons have released their uniform schedule for 2014. Interestingly, there are no plans for any alternates (either their all-black OR their throwback — which would be impossible with red helmets). … Here's a neat little video/map of NFL logo changes since 1960. … From "Moulden", here's an (old) example of a Riddell logo on a Schutt helmet. … It's a little odd (not to mention scary) to see an actual NFL jersey (not a practice jersey) with a sponsor's ad on it (thanks Brinke). … Here's some interesting info on the thinking that goes into the Panthers' game-by-game uni choices, as well as their home jersey schedule (thanks, Paul). … The Cleveland Browns have been wearing drop shadow numbers (more photos here), fueling speculation that perhaps this is a trial run for their new 2015 uniforms (thanks to David Cummings). … Speaking of the Browns, to help prevent defenders from getting holding penalties, they're wearing boxing gloves in practice. … The New York Jets will be wearing green over white for Thursday's preseason game (Thanks, Paul). … Here's a look at the Carolina Panther's 20 Seasons patch which they'll wear this year. Here's a high quality image (h/t Andrew Lind). … Oops. There was a jersey misspelling (should be Peter Konz) on last night's Hard Knocks (nice grab by Eric Stangel). … Oops! Now playing quarterback for the Minnesota Vikings: Teddy Bridewater (thanks to Braden Claassen).

College/High School Football News: Here's a look at the new white uniform that Arkansas will wear in their meeting with Auburn this fall (h/t Doug Hazard). … Following up on yesterday's ticker item about padding attached on the outside of helmet shells, Luke Parks writes, "In regards to the picture of the scrimmage between Stewart's Creek HS and Page HS, the padding is a version of The Guardian. It's supposed to reduce the impact on the helmets of players during practices. We typically used them for guys who had concussion issues." Also, Syracuse has been wearing them, and there's more on them here (big thanks to Rick DiRubbo). … Clint Richardson continues his uni rankings of the NCAA Conferences, and yesterday he Ranked the B1G. … John Madden (the guy, not the game) thinks young kids shouldn't play tackle football (thanks, Paul). … New uniforms for Old Dominion football (from Paul). Here's a better image (from a couple weeks back), with thanks to Justin Peabody. … If you're flying on Alaska Airlines and you're wearing a Utah jersey, you get boarding priority. … Here's a really interesting breakdown of the Hokies and their all-maroon uniforms (nice find by Andrew Cosentino). … Here are a bunch of (fortunately or unfortunately) mostly obstructed photos of the 2014 Georgia Tech jerseys (thanks to Ryan Revels). … It's tough to keep track but apparently these (black and white) are the new Maryland "Pride" uniforms (h/t Andrew Lind). … New uniforms for the University of New Hampshire Wildcats (h/t Will Lombard).

NBA News: John Wall, who was recently cut from the FIBA World Cup USA basketball team, has landed on his feet, so to speak. He's getting his own signature shoe line with adidas (thanks to TommyTheCPA). … Here's another good look at the championship collar tabs on the NBA jerseys (thanks, Paul). … The Milwaukee Bucks are making some uniform changes for the upcoming season, most notably making the BUCKS wordmark have all letters the same height.

Hockey News: This just might be taking mash-ups a little too far: Every Canucks jersey "combined into one disgusting nightmare sweater" (thanks, I think, Paul). … A bank robber in Pennsylvania appears to have been wearing a Detroit Red Wings cap (thanks, Paul). … There will be not one (Cincy Reds) but TWO All Star Games in the Buckeye State in 2015, with Columbus getting the NHL game (thanks to Leo Strawn, Jr.). … Here's a look at the new Team Canada uniforms in action.

Soccer News: D-baggery or looking out for interests? In this article, partially entitled, "Nike swoosh trumps Adidas three stripes," the University of Portland's Merlo Field, where FC Bayern Munich (who wear adidas) was been practicing in preparation for last night's game, contained lots of Nike swooshes. According to the article "Nike is the University's sportswear and equipment partner, has been since 2002, and the University 'protects our sponsors'." (nice spot by Paul). … "These are 2 pictures from the roster page for Real Madrid," writes Pat Costello. "The newly signed players have different jerseys from everyone else. Look at the patch on the sleeves." (Perhaps my eyes are not as keen as Pat's but here's the 2014-15 Real Madrid kit.) … Here's a "pretty self explanatory" NYCFC ad on a phone booth at 7th & West 35th" (thanks to Ed Westfield, Jr.). What's a "phone booth"? … Here's a very cool video of the Portland Timbers staff making jerseys for today's MLS All-Star Game (from Yusuke Toyoda).

Grab Bag: Oops. Lawmaker Julia Brownley sent a political mailer to her constituents in late July featuring a woman wearing fake military attire and a German Luftwaffe insignia "" apparently unaware that the costume was not an official uniform worn by U.S. personnel (thanks Paul). … The 2016 Summer Olympics in Rio is still two years off, but the organizers have released the first visual identity of the Games. … From Garrett the Intern, here's an article that asks How many brands can you recognize when the logo is taken away? … Reader jbird was watching an old World Championship of Ping Pong. "It is a slow day at my house," he says. Note the logo coming off the back of one of the shirts. … English pro rugby club Northampton Saints have revealed their 2014-15 kit (thanks to Eric Bangeman). Here's a bit more on that (those are colors Paul should love — or at least 2 of them). … Here's a look at Nike's 2014 PGA Championship apparel for Tiger, Rory, et. al.
And that's all for today. Big thanks to Anthony for that interesting look at bad ads, and for Paul for popping in to follow up on that nine-year-old uni mystery. Great stuff. You guys have a great Wednesday.
Follow me on Twitter @PhilHecken.
Peace.
.. … ..
"Nothing says 'blue collar' like wearing a fresh new uniform for every game, complete with chrome hydro-graphics on the helmet."
— J.D.