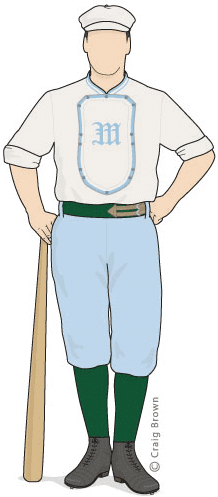 We all love Dressed to the Nines. But if you're seriously into old-timey baseball history, D2T9s has a serious limitation: It only goes back to 1901. Nobody has come up with a visual database for 19th-century baseball uniform designs.
Until now. A new site called Threads of Our Game launched on Tuesday, and it attempts to do for 19th-century uniforms what Marc Okkonen did for the 20th century. It covers the years 1856 through 1900, showing uniform mock-ups for a wide range of professional and collegiate teams. I know some of you don't really care about uniform developments from longer ago than before 2000 last year last month yesterday, but this site is like a brand-new playground for those of us interested in uniform history.
The guy behind site is an Atlanta-based gent named Craig Brown, who has a background in design and marketing. He's enlisted the aid of assorted researchers and historians, and together they're piecing together a visual record of baseball's earliest years. The site makes no claims regarding completeness or exhaustiveness — there are lots of holes and gaps, and some of the site's uni mock-ups are only in black-and-white, at least for now. Still, Brown and his crew hope to fill in those gaps as they continue their research, and the site already offers plenty of pleasures now. Here's a sampling of worthwhile tidbits:
• The earliest teams all wore long pants, because knickers didn't come along until the 1868 Reds.
• Other milestones singled out on the site include the first team name to appear on a jersey, the first city name to appear on a jersey, and the first team with separate home and road unis.
• The party line has long been that the first team to wear vests was the 1940 Cubs, but it looks like that honor actually belonged to the 1867 New York Mutuals. (And as an aside, that same team had a really interesting uniform three years later.)
• What have we here — a Brooklyn team with untucked jerseys!
• And here's another Brooklyn team, this one with argyle socks.
• One more from Brooklyn: a team with what appears to have been a bolo hat!
• Attention U. of Maryland fans (or anyone else who likes the Maryland state flag): You'll dig the chest emblem worn by the 1872 Lord Baltimore team.
• As you've probably noticed by now, most of these teams wore some combination of point collars, chest pockets, chest bibs, neckties, and other unlikely-seeming accessories. Things were very, very different back then.
I could go on, but you're better off exploring the site on your own. Meanwhile, Brown tells me he already has another project in mind: a database of 20th-century minor league uniforms. "People just shake their heads at this," he says. And yeah, that does seem like a Herculean task. Maybe stick to those 19th-century designs for now, Craig.
+ + + + +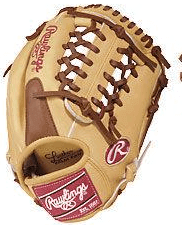 Building a better glove: Reader Jake Kessler is pursuing an interesting project: He's come up with some new baseball glove designs (sorry, can't show them to you here) and is looking for people who'd be interested in helping him manufacture them. I'll let him explain:
I've called tons of manufacturers. Most won't work with me because my design concept changes what gloves have looked like for the last 50 years, and they aren't willing to do that. Some have said they would be willing to try if they had templates or a prototype to take apart, so I'm trying to get that done for now.

I know there are lots of crafty people in the Uni Watch readership, and it wouldn't surprise me if someone out there has the skill set to help me out. I'm hoping to find a former Rawlings or Wilson employee, or someone who has a small shop in their garage. I'm finding this to be a very specific skill set, and not an easy one to find. And those in seemingly related fields — re-lacers, seat upholsterers, saddle makers — have no comfort in crossing over.

It's tough, because a Reds infielder has seen the designs and would want one. So have other people I know that have connections to MLB teams. I just can't seem to get the damn things made!
If you'd like to explore this with Jake, contact him here.
+ + + + +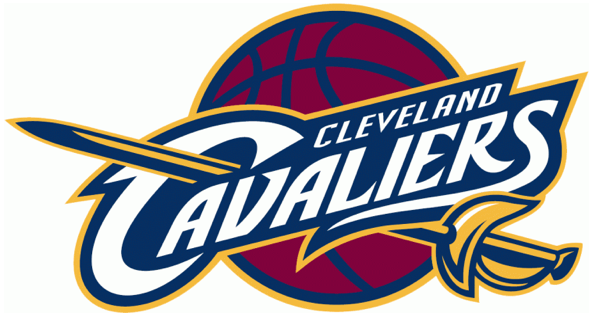 Design contest "" last call: Today is the final day to submit entries for my ESPN contest to redesign the Cavaliers. I'll be accepting designs up until 7pm Eastern tonight. Full details here.
+ + + + +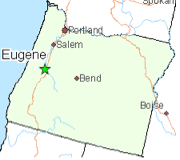 Any readers out there in Eugene? Reader Alex Allen, who lives in Eugene, Oregon, is interested in putting together a Uni Watch party. He doesn't yet have a venue or a firm date (although he's thinking of Sept. 27, because there's no Oregon football game that day), but first he wants to see if there are enough Eugene-area readers who are interested. If that's you, contact Alex here. (I won't be able to attend the party myself. But if it comes together, I'll send Alex the 15th-anniversary banner so it can be displayed at the shindig.)
+ + + + +

'Skins Watch: The granddaughter of original 'Skins owner and notorious racist George Preston Marshall thinks the team should change its name (thanks, Phil). "¦ Here's an article explaining why the 'Skins name and other use of Native imagery in sports creates a hostile learning environment for Native children. There's a similar article here (both from Phil again). "¦ A Canadian high school will stop calling its teams the Redman, even though the name had nothing to do with Native people (Phil yet again). "¦ Cort McMurray recently spent a day in Santa Fe, Texas, and sent the following report: "The local high school proudly declares itself 'Home of the INDIANS!' Both the high school and the Santa Fe Independent School District administration building feature marquees sporting chiefs, in full Illini-style headdresses. Santa Fe is also home to Indian Car Repair, Medicine Man Pharmacy (I swear I'm not making that up), a street called Warpath Drive, and a youth football organization called the Santa Fe Braves. If Dan Snyder is ever driven from Washington, the folks in Santa Fe would welcome him with open arms." … Good article on how concern over the 'Skins name is filtering down to the high school level (Phil again).

Baseball News: Quick quiz: Who's this Reds minor leaguer? Answer at the end of the Ticker. "¦ All MLB teams will wear a Hall of Fame 75th-anniversary patch on Sunday. Not sure if that includes the Cubs and Cards, who are slated to wear 1970s throwbacks that day. … Speaking of the Hall, here's a good article on the cap logos used on Hall of Fame plaques. "¦ This is pretty awesome — an infographic showing every uniform combo worn by the 1979 Pirates (great contribution from the Hungry Hungry Hipster). "¦ Wanna see something seriously weird? Check out this shot of Iowa Cubs player Javier Baez. The "Iowa" on his helmet appears to be backwards, but everything else in the photo reads properly, so it's not a flopped image. What gives? (From Al Yellon.) "¦ "The Everett Aquasox had a 'Bark in the Park' night and we brought our paralyzed Dachshund, named Anderson Pooper," writes Dave Sizer. "My wife DIY'd an Aquasox hat for Anderson, which she made it out of six panels of wool felt with the team logo sewn on top. Since Anderson also has to wear pants (due to the paralysis), she also cut out the secondary logo that appears on the BP hats and sewed it to the back of the pants." "¦ After the Rockies' players went high-cuffed on Wednesday, the team's office staff did likewise yesterday. "¦ You can see this year's Little League World Series uniforms here and here. Further info here. … The Kalamazoo Growlers wore what I think is the world's first "selfie jersey". Further info here (thanks, Phil). "¦ "A friend's kid is at the Cincinnati Reds Baseball Camp this week," says Jake Keys. "This is his second year, so he received a two-year-veteran patch. Awesome stuff." "¦ Third question on this Q&A page addresses the issue of Cubs manager Rick Renteria's habit of wearing a windbreaker instead of a jersey. … Chris Scavo notes that the Staten Island Yankees' road uniforms have surprisingly inconsistent number typography. … Mets SS Ruben Tejada has a new batting helmet. His old one was cracked when he was beaned during Wednesday's game. "¦ The Lehigh Valley IronPigs wore Michael Jackson uniforms last night (thanks, Phil). "¦ Quiz answer: Believe it or not, that is "Macho Man" Randy Savage, from his days in the Reds' minor league organization (thanks again, HHH).

NFL News: The Patriots have changed the number font on their practice jerseys to match their game jerseys. Looks weird without the outlining, no? (Good spot by Tom Adjemian.) "¦ The Titans will wear their navy uniforms once in 2014 (thanks, Phil). "¦ The Ravens' practice jersey sponsor advertiser has changed from the Maryland National Guard to Ford (from Rick Friedel). "¦ Reprinted from yesterday's comment: Here's an unusual sight — Peyton Manning wearing Nike shoes. Manning had spent more than a decade wearing Reebok, but he parted ways with them back in the spring. "¦ Speaking of QBs' footwear, Robert Griffin III has explained why he was wearing mismatched shoes and socks in practice (from Yusuke Toyoda). "¦ Also from Yusuke: The Panthers have released their 2014 jersey schedule (from Yusuke Toyoda). … Quinn Kasal says his Bears season tickets indicate that the team will be wearing its "Monsters of the Midway" throwbacks on Sept. 28 (Packers) and Nov. 23 (Bucs). … With the annual ComicCon now underway in San Diego, Chargers RB Ryan Matthews got in the spirit by donning Superman gloves and shoes during practice (from Brady Phelps). "¦ Meanwhile, Pats RB Stevan Ridley wore Batman cleats (thanks, Phil). "¦ Love the WFL helmet gallery on this program cover (thanks, Phil). "¦ Check out Mickey Mantle in a Dallas Cowboys tee (from Steve Dodell).

College Football News: Not sure of the background details on this photo, but check out this ref wearing a bow tie (from Leo Strawn Jr.). "¦ USC pranked its fans by tweeting a photo of a phony helmet. "¦ Virginia Tech's uniform design this year will apparently be "nothing too drastic" (from Andrew Cosentino). "¦ More uni rankings, this time for the Pac 12 (thanks, Phil). … Serious fuck-up in the Longhorns' media guide, as the word "Texas" was misspelled on page after page (thanks, Brinke).

NBA News: Which is the most popular NBA uni number? Are more NBA players wearing No. 23 these days? These and other uni-numerical questions are addressed here (from Robert Silverman).

Soccer News: Everton will release a new away shirt today (from Casey Hart). "¦ Great article on Russian soccer team crests influenced by Constructivism. "¦ New third kit for Bayern Munich (thanks, Phil). "¦ Interesting project to turn World Cup crests into baseball caps (from Chris Fox).

Grab Bag: More new East Tennessee State uniforms (various sports) here and here. "¦ "I make an annual trip to Ocracoke Island in North Carolina," says Patrick O'Neil. "To get to the island, you have to take one of three ferries, each of which is painted a different color scheme corresponding to a college or university located within the state. Each ferry also includes the logo of the school." If you click on the thumbnails here, it will tell you the school affiliation of each ferry. "¦ Auburn is an Under Armour school, but Chad Fette was watching some video footage of the football team's off-season training program and noticed several players wearing Nike, Adidas, and New Balance shoes. "¦ Bottom of this article about graffiti in Chicago includes a local civic association leader's suggestion that offenders be put in hot pink uniforms. "¦ Here are the four finalists for a Nevada 150th-anniversary medallion design. … Was listening to the food-centric podcast The Sporkful and learned that the top and bottom pieces of a hamburger bun are known in the industry as, respectively, the crown and the heel. Can't decide if this is really cool or just ridiculous. Like, what's wrong with "top" and "bottom"? … The union for Montreal firefighters, bus drivers, cops, and other municipal workers is urging its members to stop wearing their uniforms to protest changes to the workers' pension plans. … Want to get free yogurt for a year? All you have to do is design the logo for an Illinois yogurt shop. "¦ This sounds like an Onion story, but it appears to be real: New Balance has come out with a line of sneakers based on the work of famous authors (thanks, Garrett).