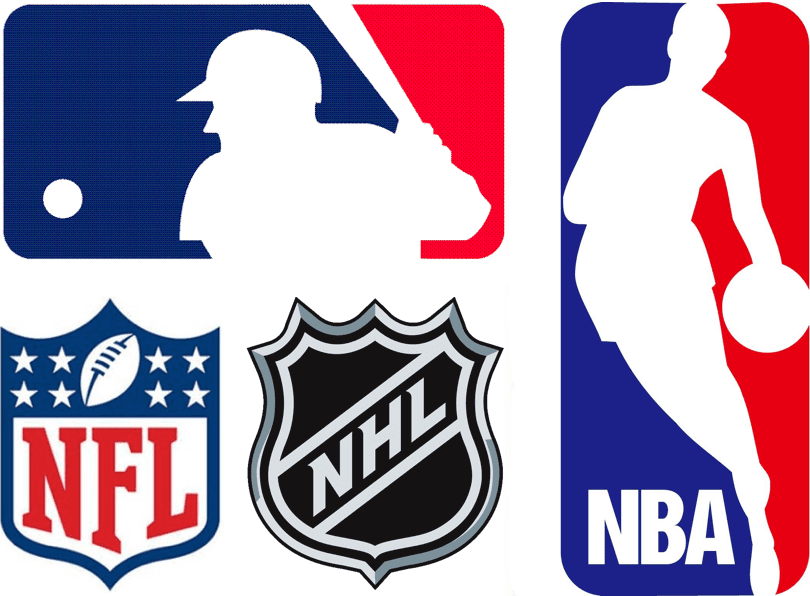 With the NBA logo moving from the front to the back of the jersey this fall, my latest ESPN column takes a look at the history of the Big Four league logos on uniforms. It was an interesting piece to work on, and I think you folks will like it. Check it out here. "" Paul
+ + + + +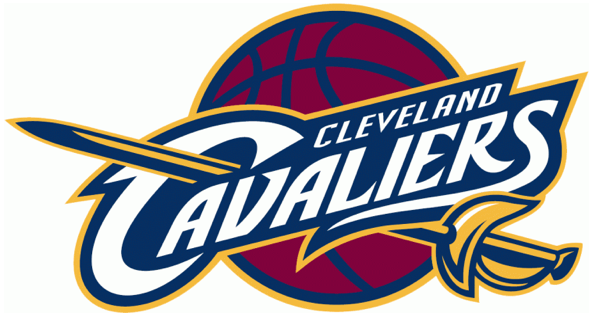 Design contest reminder: In case you missed it last week, I'm currently accepting entries for an ESPN contest to redesign the Cavaliers. The entry deadline is this Friday, July 25. Full details here.
+ + + + +

Baseball News: Yesterday's Ticker included a photo of Royals 1B Eric Hosmer with some odd seams on the back of his pants, and then some commenters posted photos showing that these seams aren't limited to Hosmer. I asked A's equipment manager Steve Vucinich about this, and he said the seams are for an extra layer of fabric that functions as built-in sliding pads: "They are becoming more popular. Some order only them on one side. Also, a knee-only pad [also consisting of an extra fabric layer] is popular. We have about six position players with pads of some sort." "¦ The Cubs will be celebrating the 1970s on their upcoming homestand. That will include wearing the reverse-pinstripe road throwbacks on Sunday. "¦ Brad Jackson was watching footage of Game 7 of the 1997 World Series and noticed that the little sunburst icon in the lower-left corner of the screen looks mighty similar to the Rays' current logo. "Also, Bob Costas can be heard making a uni-relevant note just before that time mark, noting that the Marlins were wearing their vests for the first time in the Series because of the humidity," says Brad. "¦ The Norfolk Tides wore throwbacks last night. "¦ "On SportsCenter's 'My Wish' series, a kid who had open-heart surgery moments after his birth wanted to meet his favorite player, Dustin Pedroia," says Intern Mike. "The Red Sox invited him to Fenway and gave him a Sox jersey with his own NOB. Inaccurate, but forgivable in this case, right?" "¦ Rally stirrups: Ian Desmond of the Nats wore a pair of stirrups and promptly went 5-for-5 (from Bryan Martin Firvida). "¦ "Salute to Cancer Survivors" jersey for the Brevard County Manatees. And yes, the Manatees are a Brewers affiliate, which explains their Brewers-esque chest insignia (thanks, Phil). … The Lehigh Valley IronPigs' mascot is a sliced ham (from Gretchen Mittelstaedt). … Italian-heritage jerseys on tap this Friday for the Brooklyn Cyclones. "¦ Gotta love this: The single-A St. Luice Mets wear a sleeve patch of Mr. Met decked out in cruisewear and sunglasses (thanks, Phil). "¦ The padded pitcher's cap, first worn about a month ago by Padres reliever Alex Torres, is not catching on with other pitchers. "¦ The Mets are in Seattle this week, and I've been enjoying watching James Jones of the Mariners, who has a high uni quotient — he wears great stirrups and No. 99. "¦ Speaking of the Mets: Eric Young Jr. fell into the stands while attempting to make a catch last night and ended up in the lap of a young boy. At the end of the inning, he went back to the boy and gave him one of his wristbands. "¦ Here's an odd couple from last night's A's/Astros game: 5'5″ Jose Altuve standing next to 6'8″ Nate Freiman (screen shot by Brian Crago). "¦ A bill that would turn former Negro Leagues ballpark Hinchliffe Stadium in Paterson, New Jersey, into a national park is moving along in Washington (from Dave Rakowski).

NFL News: The Steelers had previously announced that they'd have a Chuck Noll memorial helmet decal this season. Now comes word that the decal design will be revealed on Opening Day — that's Sept. 7. … Eric Wright received an email from Verizon that features a drop shadow-era Niners uni playing against who knows what. Very odd. "¦ Speaking of the Niners, here's their goodie pack for season ticket-holders. "¦ Meanwhile, Colts season ticket subscribers get a license plate frame. "¦ Speaking of the Colts: Can't decide which Colts jersey to buy? Here's a handy flowchart. "¦ A bunch of Chargers players were on a softball team over the summer. You can see their attire here.

College Football News: The entrance to the Michigan State locker room has a sign with a fairly obvious grammatical error. "Was the English department unavailable for a quick edit?" asks Brian Hansen. … The rest of these are all from Phil: Matte helmets for Iowa State. … Wyoming is apparently going back to the old-school helmet. … New helmet for Nevada, too. … Check out Furman's uniforms — past and present.

Hockey News: Concussion discussion: A new safety-rating system may lead to major changes in hockey helmet design. "¦ Ted Arnold sent along some great shots from his youth league hockey team, which was called Jack's Pack. Those shots from are 1969-70 and 1970-71, when Ted eight through 10 years old.

NBA News: I added this to yesterday's main entry at 11:05am, but in case you missed it: The Wizards have released the alternate blue jersey that goes with those alt blue shorts. "¦ Speaking of the Wiz: "When the Wizards decided to rebrand in 2011, I put together a logo and uniform concept — I'm pretty sure Phil linked to it one weekend," says William Yurasko. "This past weekend I learned that somebody had taken that logo concept and had it tattooed on his arm."

Soccer News: "English Championship side Charlton Athletic is using Barcelona's away strip from last season as its third kit," says Lewis English. "Maybe they fell off a truck in London on their way to the incinerator?" "¦ Some third-division Spanish team you've never heard of is going with tuxedo-patterned jerseys (from Mark Emge). … More Big 10 soccer jersey concepts (thanks, Phil). … Also from Phil: Man U's Chevy-branded kit will make its debut tonight. Meanwhile, here is Man U's new road kit. … "EA's FIFA 15 video game will have different covers — one with an Xbox-branded kit and the other without that uni on PlayStation," says Tony Crespo. "¦ New kits for Spartak Moscow (Phil again). "¦ Jersey sales for James Rodriguez of Real Madrid are soaring. "¦ Whoa, check out this Instagram feed devoted to classic soccer jerseys (nice find by David Wilson).

Grab Bag: "Nike" is apparently one of the words that can get you flagged as a security risk by the NSA if you use it too much in email. It's unclear whether you can get off the shit list if you pair "Nike" with "sucks" (from Gregory Koch). "¦ Good overview of Superman's evolving uniform and chest logo (from Alan Kreit). … Here's a look and some highs and lows from the last 20 years' worth of Commonwealth Games uniforms. "¦ New logo for the video game manufacturer Santa Monica Studio. "¦ A county jail in Michigan is changing its inmate uniforms from orange to prison-striped, because the TV show Orange Is the New Black made orange uniforms too "trendy." "¦ Lots of rumors and leaks regarding the Apple logo on the upcoming iPhone 6. "¦ "I was watching a rerun of Top Gear on BBC America and noticed the Nike logo on this audience member's shirt," says Richard Hill. "I do not recall ever seeing the Nike symbol on this type of shirt." Me neither. … New kit for the Basque rugby team Biarritz Olympique. " The away kit keeps the Basque flag motif, which I love, but the plague of BFBS has spread to the Pyrenees, as you can see by the third kit," says Eric Bageman.