Never a dull moment in the NBA, as another barrage of news bulletins began circulating yesterday. Some of these just repeat or amplify things that we already knew, but others are genuine news. Por ejemplo:
1. The Blazers' "Rip City" jersey will now have sleeves:
New Trailblazers "Pride" uniform pic.twitter.com/b2yM5rkuAp

— darren rovell (@darrenrovell) July 21, 2014
Further info here. Personally, I can't get worked up about this one way or the other. If you had asked me whether the "Rip City" jersey already had sleeves, I would've had to look it up. Honestly, who can keep track of which NBA alternate jerseys are sleeved and which ones are tank tops these days? It's all a blur.
2. The Wizards now have a new set of blue alternate shorts:
New Wizards alternate shorts with "monument" logo pic.twitter.com/BNcmfLqPMV

— darren rovell (@darrenrovell) July 21, 2014
So does this mean the Wiz are getting a blue alternate uniform? 'Twould appear so. Remember, they were on the list of teams with a new alternate uni that we haven't seen yet.
Update, 11:05am: The Wizards have now released the alternate jersey to go along with the shorts (further info here):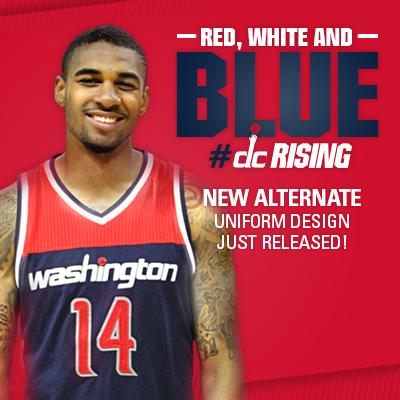 3. We pretty much already knew about this, but the Celtics have made it official: They have a new alternate logo: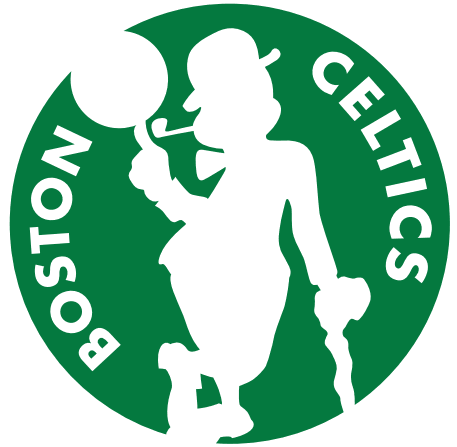 The team's official press release on the logo is here, and there are some additional images here. Personally, I think it's fine but unnecessary.
4. Last week we saw a small mock-up showing that the Lakers' BFBS alts would have sleeves this fall. Now we have a photo of the actual jersey:
Lakers new "Hollywood Nights" sleeved jersey, neck as @uniwatch noted has # of titles (16x) pic.twitter.com/RnAlBHtg8M

— darren rovell (@darrenrovell) July 21, 2014
5. I had already exclusively reported that this year's Christmas Day uniforms would have drop-down NOBs featuring the players' first names instead of their surnames. Now that's been confirmed:
Back of Miami Heat Christmas Day uniform. Back will have first name only pic.twitter.com/Q2Grordae7

— darren rovell (@darrenrovell) July 21, 2014
So I guess that tells us that Miami is one of the teams that will be playing on Dec. 25 (not exactly a surprise).
6. This barely even qualifies as news, but the Knicks will wear their orange alternates again in 2014-15, even though the orange alts were winless last season.
7. Finally, there had been some chatter over the weekend about the Thunder possibly wearing the gold championship tab to represent the Sonics' title, but now they've decided not to do that.
There are still several more alternate and "pride" uniforms still to be revealed — or leaked, as the case might be. I haven't seen any of them, but the NBA and Adidas haven't been very good about keeping their goods under wraps, so I'm assuming we'll see them soon enough.
+ + + + +
Collector's Corner
By Brinke Guthrie
John "¦ Constantine "¦ Unitas. Johnny U. The Golden Arm. Acclaimed as perhaps the greatest quarterback ever to play in the National Football League. (Say that out loud in a Howard Cosell voice!) And here's Johnny U. posing with a Colts helmet buggy. His backup Earl Morrall took his turn, too. Also: Look at the seller's name!
Okay, now you can turn off your Cossell voice and enjoy the rest of this week's eBay picks:
• My friends, take a look at this 1967 Philadelphia Eagles Media Guide. That is the look they should be wearing — not that midnight green, or whatever it's called.
• Can't you just imagine John Facenda intoning as the snow falls, "Tarkenton on the sidelines, alone with his thoughts, preparing to return to the field of battle as the Metropolitan Stadium crowd roared for Packer blood. The clock said 2:00 remaining — it was to become his mortal enemy."
• Technigraph alert! Boy would I love to have this 49ers plaque. That same seller has some great stuff, incidentally.
• Check out the artwork on this 1970 Fleer baseball card: Birds stall the Big Red Machine. I still distinctly recall watching the Series in our grade school classroom at Stivers Elementary in Louisville — they wheeled in TVs so we could watch Brooks beat the Reds over and over and over. [That is probably the greatest Fleer card I've ever seen. Awesome! "" PL]
• Did you have a Sunbeam NFL Trading Card set from 1976? I've seen that artwork on other items, notably the Bengals artwork on my bedroom switchplate, but I've not seen this album before. You get 22 out of a possible 29 cards in this auction.
• This 1970s Red Sox plush doll could use some TLC but would be great for a Sawx fan's collection.
• Perfect for Brownie fans: this 1965 Blanton Collier cup celebrating the teams NFL title, with artwork by the Master, Nick Volpe. (Dave Boss is the other Master.)
• I know we've shown this 1960s NFL poster before. But it's so cool, I hope someone here grabs it. The auction text says "1970s or 1980s," but they must not Get Itâ"¢: It's a 1960s poster due to the three stripes on the Dallas QB's sleeve (must be Meredith) and the spear on the Washington helmet.
+ + + + +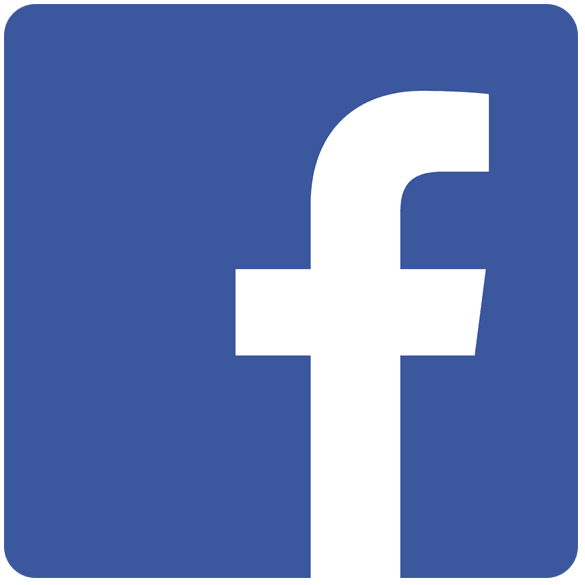 Facebook update: Now that you've read Brinke Guthrie's latest "Collector's Corner" column (which he contributes to the site on a weekly basis), here's his latest endeavor: Brinke is now the editor of the Uni Watch Facebook page.
As I mentiond a week or two ago, the site's Facebook page had pretty much fallen into disuse. Brinke is going to change that. Here's what he'll be doing with it:
• Each morning Brinke will add a summary of (and link to) that day's entry, to make it easier for you folks to share Uni Watch content with your friends.
• Brinke will also be periodically posting photos or Ticker-ish items for discussion. Most of these items will show up in the next day's Ticker. (I do the same thing with the Uni Watch Twitter feed, posting breaking items or just items of interest that show up in the Ticker the following day.)
• We have no plans to post dedicated Facebook content that won't also be appearing here on the site, at least for now.
If you haven't already "Liked" the Uni Watch Facebook page, please consider doing so. Brinke and I will do our best to make it worth your while.
+ + + + +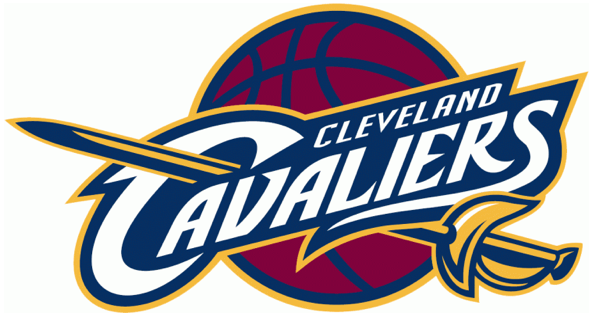 Design contest reminder: In case you missed it last week, I'm currently accepting entries for an ESPN contest to redesign the Cavaliers. The entry deadline is this Friday, July 25. Full details here.
+ + + + +
Membership update: Last week I Ticker-linked to a jersey for Germany's World Cup team physician, and now Alex Field has adopted that design for his membership card (shown at right).
The next batch of membership cards will be going to the printer in a day or two, but we have two open slots on the current sheet. So if you sign up today, you'll get your card very quickly, with little waiting. Just sayin'.
As always, you can sign up for your own custom-designed card here, you can see how we make the cards here, and you can see all the cards we've designed so far here.
+ + + + +
Tick-Tock: Today's Ticker was compiled and written by Garrett McGrath.

Baseball News: An extremely dedicated — and scary-looking — Washington Nationals fan has created a unique beard based on the team's logo (from Brady Phelps). … Reader question: "What do you think is going on here with Eric Hosmer's pants?" asks Craig Mellish. "Do you think these are very deep pockets for holding a lot of sunflower seeds or inside pockets for inserting sliding pads. None of the other Royals seemed to have them during the game." … Rare color match-up for last night's Mets/Mariners game royal blue versus teal.

NFL News: The Detroit Lions will be honoring William Clay Ford with a memorial patch this season (thanks, Phil). … The Jacksonville Jaguars will have 20th-anniversary patches on their 2014 jerseys (thanks, Phil). … Eagles coach Chip Kelly believes that uniforms should be worn uniformly to reflect a team-as-one mentality. Search on the word "uniform" for more (from Rahul Vyas).

College Football News: The Arizona Wildcats may be returning to red and blue stripes down the middle of their helmets. They had them most recently as 2012 (thanks, Phil). … Last week, we posted a picture of college football's new championship trophy. Here are some internet memes of things that inspired the design. … "Uni Watch covered this last year following the Georgia Tech versus Virginia Tech game," says Britton Thomas. "You posed the question 'Can't Russell Athletic Do Anything Right?' Almost a year later, the answer to that question is still a resounding no. Their uniform outfitter still cannot count to three. … Texas Tech is planning on wearing Zach Thomas-era throwback jerseys against Arkansas on September 13th. … The Big Ten Network had a football uniform poll and Ohio State came in at number one (thanks, Phil).

Hockey News: This is just plain wrong: The Hockey News has ranked the New York Islanders logo as the 25th-best in the league. Are they out of their mind? How are they worse than the Jets, Predators, Wild, or Ducks? [Note: Garrett is an Islanders fan. "" PL]

NBA News: We came, we saw, we Concord: Matt "Red Mamba" Bonner of the champion San Antonio Spurs took the Larry O'Brien trophy on tour of his hometown of Concord, New Hampshire.

College Hoops News: The Marquette University book store is selling a great and wide selection of throwback basketball uniforms (thanks, Phil).

Grab Bag: Here is a great (and untrademarked) late 1970s Auburn Tiger logo (thanks, Phil). … NASCAR has rounded up the best paint schemes on cars (thanks, Paul). … Here's a quiz on the fonts of some of the world's most distinctive logos (thanks, Phil).
+ + + + +

What Paul did last night: A longtime friend of mine is a writer for The Daily Show. I don't know why I never hit him up for tickets to the show's taping, but I never did — until a few weeks ago, when the New Girl said, "Why don't we go see the show?" So I asked my friend for some tickets, and there we were in the audience for the taping of last night's show.
Like many TV shows with live studio audiences, this one has a fluffer — a comedian who's supposed to warm up the crowd. It's hard to describe how awful he was. Loud, boorish, insulting, self-loathing — he embodied everything I generally dislike about stand-up comedy. The whole shtick was embarrassing.
The show was good, although I was disappointed that there were no segments featuring Jessica Williams or Samantha Bee, both of whom I really like. The guest was Sue Turton, an Al Jazeera America reporter who talked about how several of her colleagues were arrested, convicted of trumped-up charges, and imprisoned in Egypt — interesting but not all that entertaining. (By contrast, tonight's guest is Richard Linklater.) Anyway, the opening sequence was very funny — here, see if you can pick out my laughter from all the rest:
You can see the rest of the show here.