If you can't see the slideshow above, click here
UCLA unveiled a new alternate football uniform yesterday. They're calling it "LA Steel," but the rest of us can just call it "gray." No word yet on which game(s) it'll be worn for.
Obviously, this is just a stunt costume. But as stunt costumes go, I think it's pretty good. I like this shade of dark gray, I love the inlined numerals, and I'm even okay with the helmet. Of course, it doesn't feel very UCLA, but most college football uniforms no longer have any connection to their schools' heritages. Viewed in a vacuum, I think this one is, surprisingly enough, closer to "Good" than to "Stupid." "" Paul
+ + + + +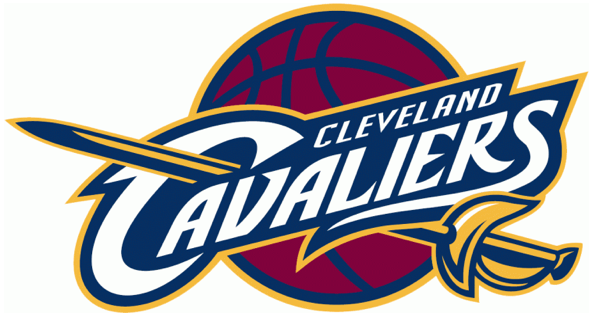 LeBron, the Cavs, and you: Within minutes of LeBron James announcing that he'd be returning to Cleveland, I started hearing from readers who wanted to know when the Cavs would be unveiling new uniforms. Surely they'd come out with a new look to honor LeBron's return, right?
My latest ESPN column provides an explainer on why that won't be happening (at least not right away) and also serves as an announcement for a new design contest: Redsign the Cavs! Get the full scoop here and then start working on your entries.
+ + + + +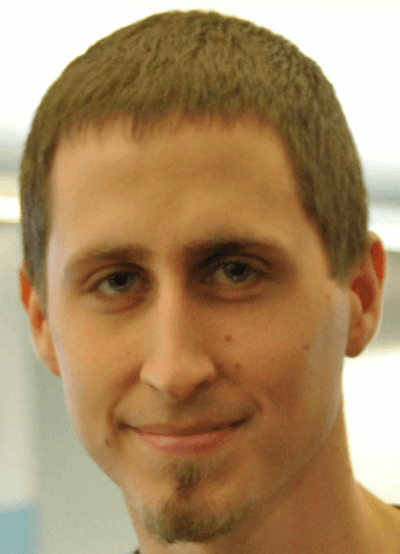 Mike's Question of the Week
By Mike Chamernik
In the course of my weekly Ticker duties, I've noticed some patterns among the people who submit items. Every item from Trevor Williams, for example, is soccer-related. Leo Strawn Jr. sends in Aussie Rules Football stuff, Sean Clancy contributes cycling news, Brinke handles San Francisco teams. I'm sure these guys are well-rounded in their sports and uniform knowledge, but here at Uni Watch they've become niche experts on these particular areas.
Which corner of the uniform world are you most knowledgeable about? Or, if you're a jack of all trades, which sport are you most interested in reading about? Post your responses in today's comments.
As for me, although baseball is my favorite sport, I really enjoy NBA jersey news and history.
+ + + + +
Tick-Tock: Today's Ticker was compiled and written by Mike Chamernik.

Baseball News: Here are some really cool minimalist posters for all 30 MLB ballparks (from Brinke). … The El Paso Chihuahuas have some insane jerseys for their Bark in the Park game (from Phil). … Dave Freund colorized the stirrups in an old Cardinals photo. … The Braves will hold Zombie Night next month (from Phil). … The Brevard County Manatees wore ribbon-covered jerseys for the Cancer Care Foundation (from Phil). … The Louisville Bats will wear Star Wars jerseys on July 27 (from Phil). … Floral jerseys and socks for the San Jose Giants for Jimmy Buffett Tribute Night (from Phil). … Seems that a minor league All-Star forgot his usual helmet. … The Nashville Sounds will wear blue Nashville skyline jerseys on July 26 (from Lee David Wilds). … The Lakewood BlueClaws are holding their annual Springsteen Appreciation Night and wearing BruceClaws jerseys on July 26 (from Kevin, who didn't give his last name) … Tom Konecny wrote a piece on how the Toledo Mud Hens' jerseys ended up in a Pepsi commercial. … Wil Moore reports that during Tuesday night's All-Star Game, Joe Buck said that Fernando Rodney wears his hat crooked to distract hitters. … Here's a chart of what each team wore for the All-Star Game. "While the Mets and Rays representatives moved their memorial patches to the chest, the Pirates completely scrapped their Kiner memorial patch," says David Taub. "Also, the White Sox, Braves and Angels wore their ASG sleeve patches on the left, with all others wearing it on the right." … I may just be a rube, but I really want to buy this baseball glove that doesn't need to be broken in (thanks, Ben Fortney). "¦ For the Triple-A All-Star Game, some teams wore the All-Star patch on the chest, others on the sleeve, and the El Paso Chihuahuas apparently didn't bother with it at all (from D.P. McIntire).

Pro Football News: The sharp-eyed Scott Lederer noticed that NFL.com still uses the 2012 logos for Training Camp, Kickoff, International Series, and Thanksgiving games. Scroll to the bottom and squint hard, you'll see. … A Bills blog pondered when the NFL will allow uniform ads and how much those ads might cost (from Phil). … Unless it's a photoshop, it appears the Broncos once wore road pants with their old home jersey (from Evan Hassinger). … Niners LB Blake Costanzo has worn the same cleats for two seasons and spray paints them the Friday before each game (from Brinke). … The Colts will give you $500,000 if you predict the correct outdoor temps for all 20 Colts games this year, and you must predict whether the Colts roof will be opened or closed, too. Yes, you have to be exactly right on everything. This is impossible, right? … The AFL's Orlando Predators don't own the domain name for OrlandoPredators.com, which is a site for something entirely different from football.

College Football News: New uniforms for Tulane. Here's a shot of what the helmet looks like in action. … New field for Houston (from Phil). … Utah will have mountains on its sleeves this season (from Russ Morgan).

Hockey News: Some Sharks fans are threatening to cancel their season tickets over skimpy ice girl uniforms (from Bruce Hutchison). … Is the NHL planning black and green All-Star jerseys this year? (From Phil). … New jerseys for the AHL's Manchester Monarchs (from Stan Capp). … The Islanders asked for fans to Tweet pics of their old ticket stubs, and they got some good replies (from Garrett). … New uniforms for the Tulsa Oilers.

Soccer News: Here's a GIF that visualizes what happened to the 32 countries in the World Cup. … New third kit for Real Madrid. … Sports Direct tracked which shoes (or boots, if you will) scored the most goals in the World Cup. Nike and Adidas were at the top, but a brand called Warrior came out to play, too (from Michael Richardson). "¦ Good article, with infographics, on Messi's performance in the World Cup (from Coleman Mullins).

Pro and College Basketball News: Here's a close-up view of the gold NBA titles patch. As you can see, it includes a little depiction of the O'Brien Trophy and an indication of how many titles the team has won. … Dark gray is now listed as an official color for the Warriors. Also, the team's alternate "W" logo will be on their shorts (from Phil). … I saw this funky Bulls jersey for sale at a local Sports Authority last night. I'm not sure what that pattern is called, but I actually wouldn't mind if the Bulls wore that on the court once or twice this season! Probably in the minority on this, though. "¦ New courts for Northwestern and Baylor (from Phil).

Grab Bag: St. Louis Blues player Jaden Schwartz has changed his uni number to honor his late sister (from Phil). "¦ New logo for Airbnb. It looks like something (from Brinke). … New home kit for French rugby club Stade Francais (from Eric Bangeman). … Related, Eric sends in the five worst rugby jerseys ever. … Here's a gallery of shoes from the Tour de France (from Sean Clancy). … Here's a map that shows that half of the United States' population comes from only 146 counties. "¦ Here are the brand/identity guidelines, including rules for color, typography, and so on, for the UCF (from Brian Crago).