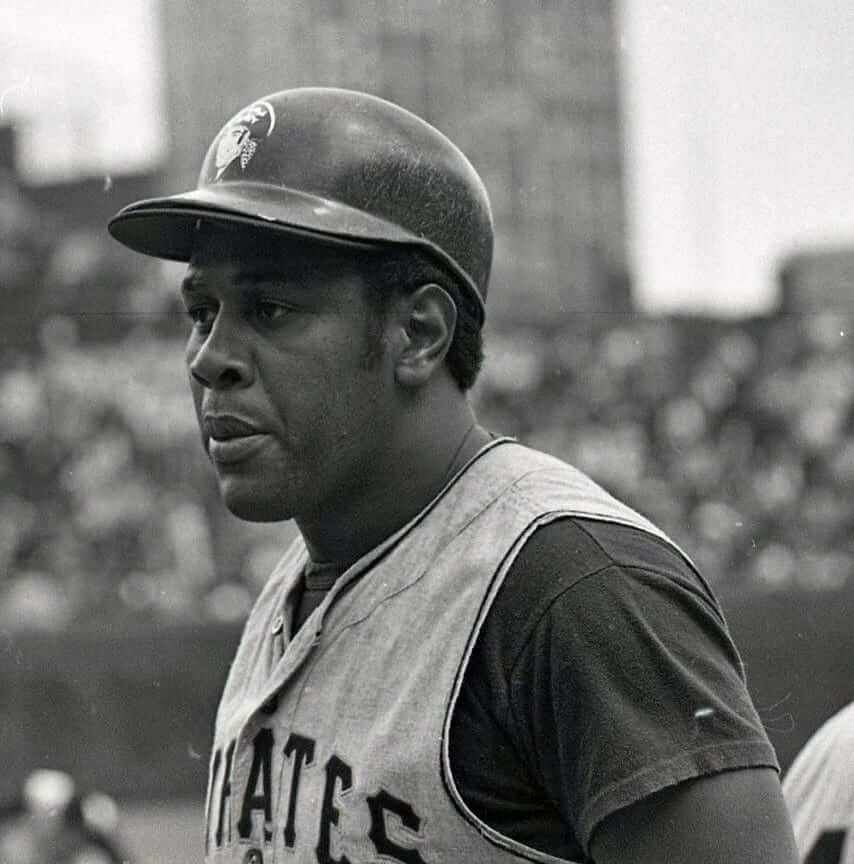 Click to enlarge
Paul here, once again pinch-hitting for Phil. Reader Bruce Margulies recently came across a very interesting find: a photo of Willie Stargell wearing a batting helmet with the Pirates' old "smiling pirate" logo at what appears to be Wrigley Field. I wasn't aware of the Pirates ever having used this logo on their helmets, so I showed the photo to uni designer Todd Radom (who, by coincidence, wrote a good history of the Pirates' assorted pirate-centric logos earlier this year), Hall of Fame curator Tom Shieber, and Pirates historian Jerry Wolper, all of whom said they'd never seen it either. I also contacted Pirates spokesman Dan Hart, who said it was news to him as well.
That logo debuted in 1967, and the Pirates wore their flannel vests until the midpoint of the 1970 season, so that's the time window for the photo. Was this a one-off experiment? A prank? Something else? If you know more, do tell.
That's all for today. Enjoy the rest of your long weekend and I'll be back with full-length content tomorrow.