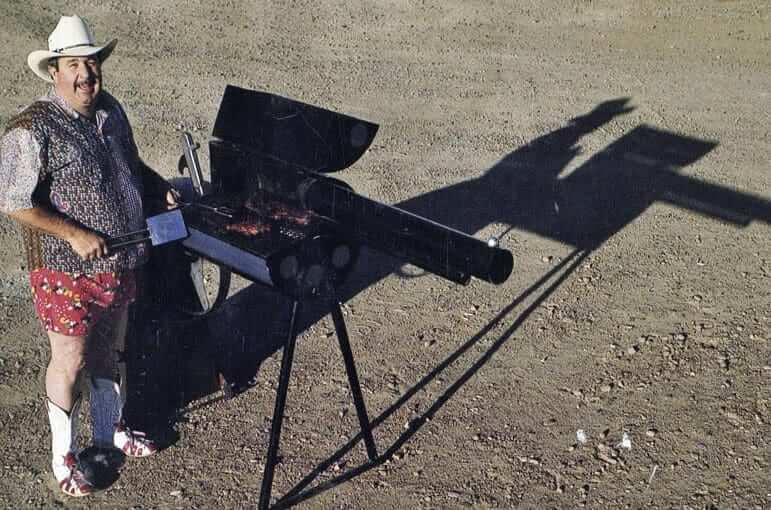 Click to enlarge
Each year on this date I try to find and present a photo or illustration that captures America in a nutshell (here are the ones from 2013, 2012, 2011, 2010, 2009, and 2008). When I came across the photo of this gent cooking meat on a gun-shaped grill, I knew I'd found this year's entry.
(Gun-shaped grills and smokers, it turns out, are a thing — look here and here.)
Anyway: The comments are open, so feel free to chat amongst yourselves. Everyone have a great holiday. And if you happen to be in the company of a Britisher today, kindly pass along my annual Independence Day rallying cry: In your face, Redcoats!