Looking for Uni Watch's take on the Hornets' new uniforms? Look here.
Meanwhile: As you've probably heard by now, the U.S. Patent and Trademark Office ruled against the 'Skins yesterday, canceling the team's trademarks on the grounds that the team name is disparaging to Native Americans and is therefore ineligible for trademark protection.
Lots of issues to go over here, so let's shift into FAQ mode, with the caveat that I'm not an attorney or legal expert and may be getting a few nuances wrong (in which case I trust that those who are attorneys and legal experts will set me straight):
What was the ruling based on?
At the risk of oversimplifying a complex situation, here's a really good breakdown of seven things that led to the ruling. And here's a list of eight ways that the team name was judged to be a slur.
Does this mean the team has to change its name?
No. It simply means that the current team name will no longer accrue the legal and financial benefits that come from trademark protection.
So can anyone now make or sell 'Skins merch, without fear of legal reprisal?
No. Yesterday's ruling has been stayed pending an appeal by the team. The trademarks remain in effect until then.
How long will the appeal take?
I don't know. If anyone from the legal community has any insights into what the time frame might be, feel free to enlighten us in today's comments.
What are the team's chances of winning an appeal?
I'm not equipped to answer that. Yesterday I heard various legal analysts weighing in on both sides. Some said the ruling would likely be upheld; others, including longtime Uni Watch reader Anthony Verna (who's an intellectual property attorney) and Jim McCarthy (who guest-wrote a piece about the 'Skins trademark issues last year), said it would likely be overturned.
Regardless of what happens with the appeal, doesn't the team still have common law trademark rights?
Reader Scott Jamison, who's an attorney, addressed this point in yesterday's comments:
The Redskins theoretically could continue to pursue counterfeiters by invoking their common law trademark rights. The problem being, that having a USPTO-registered trademark per federal statute (1) results in a legal presumption of the holder's exclusive right to control use of the trademark (i.e., puts the burden of proof on the alleged infringer), and (2) provides for specific damages. Not having a registered trademark therefore makes success in litigation less certain, likely more costly to achieve, and makes calculating damages more nebulous once liability is established. That said, given Daniel Snyder's well-documented pugnacity, it's certainly possible he'd continue trying to bully counterfeiters by invoking his common law trademark rights ""- his use of the Redskins names certainly meets the necessary legal criteria for doing so.
There's more info on this in this article (scroll down to the "What happens next?" section).
If the team did lose all trademark protection, including common law, how big a financial hit would it take?
Excellent question. I have no idea of the answer. There's no precedent, at least that I'm aware of, for a major-level sports team having an untrademarked name. And of course there are other brand-equity consequences of losing trademark protection that can't necessarily be measured in term of lost merch sales.
Wouldn't the NFL have serious problems with one of its teams having an untrademarked name?
Another excellent question. Again, I have no idea, but it does seem like something that would be a cause for major concern in the league office, and among the other team owners. According to this ESPN story, "The NFL splits revenue from team merchandise sales and licensing 31 ways (the Cowboys have their own deal). In the end, if the Redskins lose money from losing their trademarks, the entire league will lose money — and then it no longer just is about the Redskins and their name, but it's about all of the other teams in the NFL (except the Cowboys) losing money. That issue could bring a lot more pressure on Snyder about the name of the team."
Assuming the ruling stands, does it apply to the team's logos, or only to the name?
Just the name. The logos still have copyright protection.
The team is a private corporation. Isn't this a case of the government interfering with free enterprise, and maybe even free speech?
No. Federal trademark protection is not a right; it is a privilege that must be applied for and can then be granted or denied based on criteria and standards set forth in U.S. law. Scores of trademark applications are turned down for various reasons every day. The 'Skins may end up in that category, pending their appeal.
Wasn't there another trademark case against the 'Skins back in the 1990s?
Yes. The team lost that one too, in 1999, but the decision was overturned in 2003 when courts ruled that the plaintiffs did not have proper legal standing to challenge the team's trademarks. The plaintiffs in the current case supposedly do have proper legal standing.
Speaking of the plaintiffs, who is this Amanda Blackhorse I keep hearing about?
She's a Navajo psychiatric social worker who's the named plaintiff in the case. There's a good article about her here.
What were the reactions to yesterday's ruling?
About what you'd expect: The Oneida Nation was happy, the 'Skins expressed confidence that they'll prevail on appeal, The Washington Post editorial board was feeling pretty chipper, Twitter had a field day, and The Jeff was really cranky.
Meanwhile, 450 American companies still have trademarks featuring Native American imagery (but not, presumably, racial slurs). You can see them here.
+ + + + +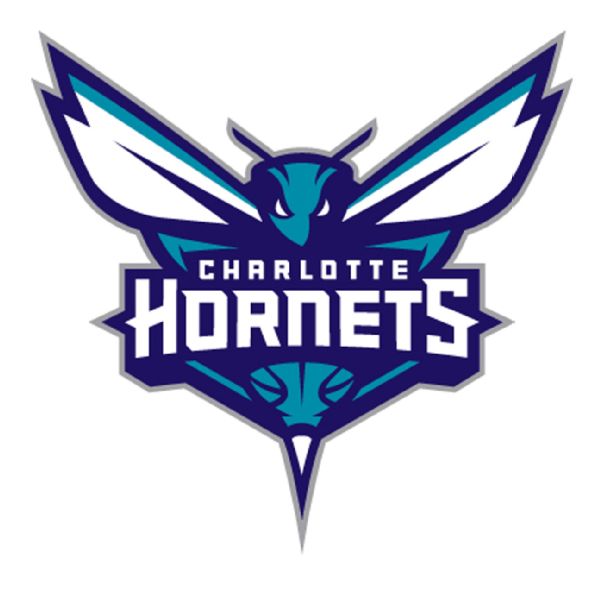 Happy Hornets Day: The Bobcats-turned-Hornets will unveil their new uniforms today at 11:30am Eastern. Darren Rovell and I will have coverage of it over on ESPN (he'll be writing a news story, I'll be analyzing and assessing the designs). I'll post links here once our coverage is up and running. have unveiled their new uniforms. Here's my take.
Meanwhile, here's a very interesting piece on how menswear designer Alexander Julian, who designed the Hornets' inaugural uniforms back in the late 1980s, offered to create the new uni designs for free but was rebuffed. Recommended reading.
+ + + + +
ITEM! A new Uni Watch venture: Like most people, I barely read printed newspapers anymore, because I've gotten used to getting my news on the web. But I still subscribe to quite a few magazines — New York, The New Yorker, Saveur, Lucky Peach, Bookforum, Smithsonian, a few more. Part of it is that I like reading magazines in the bathroom and on the subway, part of it is that I like assessing and appreciating how pages are laid out and how everything "fits," and part of it is that I just like getting glossy things in the mail.
Do you still read magazines? Do you want to read more of them? We're about to find out, because Uni Watch has partnered with Blue Dolphin, the nation's biggest magazine subscription-fulfillment operation, to create the Uni Watch magazine shop — a virtual newsstand where you can get the best available prices on your favorite mags.
Here's a quick FAQ:
Which magazines are you offering?
We can offer 60 titles at a time. At the moment we have a mix that's roughly 75% sports-related (including Volleyball magazine — that's for you, Jeremy Brahm!) and 25% general-interest. But that's just a starting point: Blue Dolphin has access to almost every major and not-so-major magazine out there, so if you want something we don't currently offer, just ask — we can probably get it. Once we get a better feel for what you folks do and don't want, we'll curate the selection accordingly.
How good are the prices?
I've been promised that you won't find lower subscription prices than these anywhere on the web — not on Amazon, not on Barnes & Noble, not anywhere.
How long will it take for the delivery of the first issue?
Six to 10 weeks.
Do the subscriptions auto-renew?
When your subscription is coming up for renewal, you'll get an email, which will allow you to renew your subscription or terminate it.
What does this have to do with uniforms?
Not much.
So why are you doing it?
A friend of mine is working with Blue Dolphin and suggested that a virtual newsstand could be a good fit for the Uni Watch readership. I liked the idea, so I said sure.
What's in it for you?
Uni Watch will get a cut of each subscription fee. Also, as a magazine fan and a working journalist, it's important to me that ink-on-paper media continues to exist. This isn't just a matter of nostalgia or personal preference or having something to read in the bathroom — magazines tend to pay their writers better than websites do, so I have a professional stake in the magazine world's continued survival. I'm happy to be doing something to help encourage that. If you feel similarly, and you'd like to help Uni Watch's bottom line while you're at it, I hope you'll consider ordering your magazines through our shop.
That's it for now — thanks for listening.
+ + + + +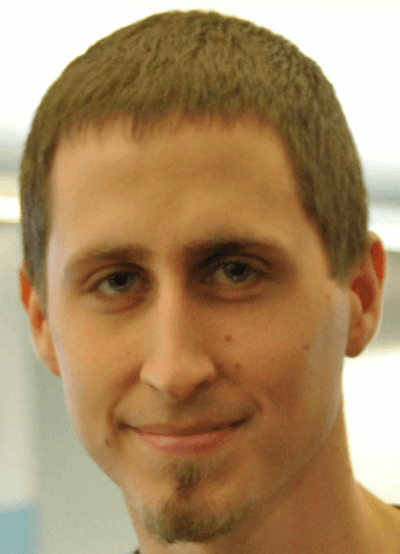 Mike's Question of the Week
By Mike Chamernik
I've never caught a foul ball, but I have caught a batting practice ball. It was 2007, the Reds were at Miller Park, and I caught a Ken Griffey Jr. BP home run. I was in right field, and the ball bounced off the floor of the patio just over the fence. I kind of reached over a kid to get the ball.
If I were 23 at the time like I am now, I would have given the kid the ball. I still feel bad about it. But hey, Griffey's a future Hall of Famer, and being a dumb-ass teenager allowed me to keep a nifty souvenir. It's probably my top piece of sports memorabilia.
So here's my question: What's the coolest piece of sports memorabilia you own, in terms of either monetary or sentimental value?
+ + + + +
Tick-Tock: Today's Ticker was compiled and written by Mike Chamernik.

Baseball News: Lots of Tony Gwynn stuff: The Padres will wear Gwynn patches on their jerseys and batting practice caps the rest of the season, and they've also painted "19" behind home plate. They got permission from MLB to wear the BP caps for last night's game against the Mariners, which was preceded by a memorial tribute (from Phil). "¦ Meanwhile, a San Diego ship has a 50-foot Gwynn flag, and the city is pulling its four-story tall Gwynn jersey out of storage (both from Brady Phelps). "¦ This is the Orioles' 60th year in Baltimore, and the team's shop is selling throwback jerseys and caps (from Wes Reichart). "¦ The Bradenton Marauders will have a Star Wars Night in July and they'll wear Boba Fett jerseys (from Phil). "¦ NCAA Baseball's Facebook page has their own version of uniform watch for the College World Series (from Mike Vamosi). "¦ The Iowa Cubs wore Iowa Oaks throwbacks for the final time this season (from Phil). "¦ Women's Wear Daily interviewed Derek Jeter, Brian Roberts and Hiroki Kuroda about MLB uniforms. "Not surprisingly, they're all older guys who all like traditional uniforms," says Andrew Cosentino. "In an interesting side note, they have the Red Sox in softball tops in their slideshow; I have a feeling that's not the jersey Jeter was talking about." "¦ Creighton, which is in Omaha, used the Toronto Blue Jays logo on their jerseys, circa 1991. They even included the maple leaf in the logo! "I know colleges have long borrowed from the pros to varying degrees, but that detail seems particularly ridiculous," says Marcus Tonti. "¦ Not only does Washington Township (Indiana) High School have excellent uniforms, they also have a really neat scoreboard in right center field (unfortunately, Rob Lowe says they don't use the scoreboard anymore). … Clayton Kershaw pitched a no-hitter last night. Because it's so timely, I have to tell you guys one of my favorite ideas I've ever come up with: The Perfect Game League. It's really simple — you and a few friends hold a draft of all MLB starting pitchers, each selecting 30 or so players. If a pitcher you drafted tosses a no-hitter, then everyone owes you $2 (or more if you're not cheapskates like me and my friends). If a player tosses a perfect game, then whoever has that pitcher gets $10 from each person. It makes every ongoing no-hitter or perfect game that much more dramatic.

NFL News: A fan designed a really nice and simple Chuck Noll memorial patch. The Steelers already wear a jersey patch, of course, plus they'll have that Super Bowl IX anniversary patch for one, so they may end up honoring Noll with a helmet decal, not a patch (from Phil). "¦ Stevan Ridley wore Batman cleats in practice a few days ago. Also, Ryan Mathews wore Superman cleats last week and Hulk cleats two days ago (all from Phil). "¦ Legendary Browns QB Otto Graham wore No. 60 until 1953, when the league made positions wear certain numbers. He switched to 14, but you can still see the "60" outline in one of his jerseys displayed at the Hall of Fame (from Eric Bangeman). … Looks like Panthers RB DeAngelo Williams keeps his mouthpiece in his sock (from Jeremy Baker).

College Football News: Bitcoin now sponsors a bowl game. What should we call it around here? Paul suggested the Fool's Gold Bowl, which is pretty strong. "¦ Here are some shots of Oklahoma State's new turf logos.

Soccer News: "This store in Chicago that makes modern Dirndls (the Bavarian dress most worn around Octoberfest) has created four to represent the teams in the Group of Death," says Sara Schieve. "¦ Charles Aranguiz of Chile wears a No. 20 shirt but wore No. 19 shorts yesterday (from Carlos Ahmed Jalife Ruz). "¦ Sporting KC changed jerseys at half last night because their shirts were too close in color to their opponent's. "¦ Here's the most popular non-US, non-Mexico World Cup jersey in each state. Yet, an article says Brazil is the hottest-selling jersey here (from Phil). "¦ A Manchester United player wore No. 0 the other night (from Phil). "¦ Couldn't find a photo but Michael Duffy sends in this note: "During [yesterday's] WC match, a commentator noted that Dutch footballer Memphis Depay wears his first name on the back of his shirt as a tribute to his mother," he says. "His Ghanian father left his Dutch mother when he was four-years-old." "¦ Derek Hummel found that while other World Cup captains either wear yellow or navy blue FIFA-issued armbands, Belgium captain Vincent Kompany wears a red, black and yellow striped armband. Anyone know the story behind that? "¦ A deaf-blind Brazil fan followed the country's match against Croatia in part by feeling a mini soccer field board. It's just a little dusty in here, that's all. "¦ The rest of the soccer items are from Trevor Williams: Iran's president dressed pretty casually to watch the Iran-Nigeria match. "¦ Cristiano Ronaldo threw his training shirt into the crowd before Portugal's game against Germany. "¦ Here's a profile of the Puma designer who came up with the mismatched shoes and gloves idea. "¦ Uruguay's kits are really form-fitting. "¦ Here's a breakdown of the number of World Cup goals by the different shoes manufacturers as of Wednesday morning. "¦ Bordeaux has a new away kit and Maccabi Tel Aviv FC has a new home, away and third.

Grab Bag: Teams that wear blue and red are the winningest teams in sports. That article breaks down all the four major sports champions' color schemes. "¦ Coke in green cans is coming out in a few countries. Nope, it doesn't mean the formula is now akin to Cel-Ray; it just means a different sweetener, called stevia, is used. "¦ Gil Neumann sends in a site that celebrates graphic design in the beer world. "¦ New court for Florida State (from Phil). "¦ "I don't think I have seen that many logos on any kind of uniform before," says David Firestone. "¦ Sports licensing generates nearly $700 million in royalty revenue (from Tommy Turner). "¦ A guy on YouTube broke down Lego minifigs (Thanks, Joshua Skarf).
+ + + + +
Paul here. I'm going to be very busy today with the Hornets unveiling and a few other things, so apologies in advance if I don't reply to queries and/or set a higher bar for Ticker submissions. Oh, and happy Juneteenth!