The Cubs held their latest throwback game yesterday — the fourth of the nine slated for this season — and it was the one I'd been waiting for: the 1942 zippered vests, which were worn over a blue undershirt with a white shoulder yoke and red sleeve stripes, complete with the Hale America "Health" patch. The plan, as announced last winter, was for the Cubbies to cheat a bit by wearing the vest over a short-sleeved undershirt, so the stripes would be on the upper arm instead of the forearm. I was curious to see how that would work out.
For the most part, it looked great:
But here's the weird thing: Some of the Cubbies chose to wear an additional, longer-sleeved undershirt under the striped undershirt:
I don't understand why they couldn't provide yoked/striped long-sleeve undershirts for the players who wanted them, especially since there's recent precedent for it. Aside from that, though, the Cubs looked very, very good. Everyone was high-cuffed, and kudos to Majestic for making using the old-style vest tailoring — narrower across the shoulders, with deeper armhole vents — instead of just using their regular jersey template and leaving off the sleeves:
The Marlins, meanwhile, dressed up as the Miami Sun Sox. Their uniforms were plain (which isn't their fault, of course), only a few of their players went high-cuffed, and they wore their regular batting helmets:
Getting back to the Cubbies, they wore white-bottomed stirrups over white sannies — except for outfielder Nate Schierholtz, who wore blue sannies:
Finally, someone should have told infielder Emilio Bonifacio that Nike's Day-Glo-trimmed footwear isn't really appropriate for a throwback game:
The Cubs' next throwback game will be on June 22, when they'll be wearing the 1953 home whites.
(My thanks to reader Matt DeLeon, who attended the game and provided one of the photos shown above.)
+ + + + +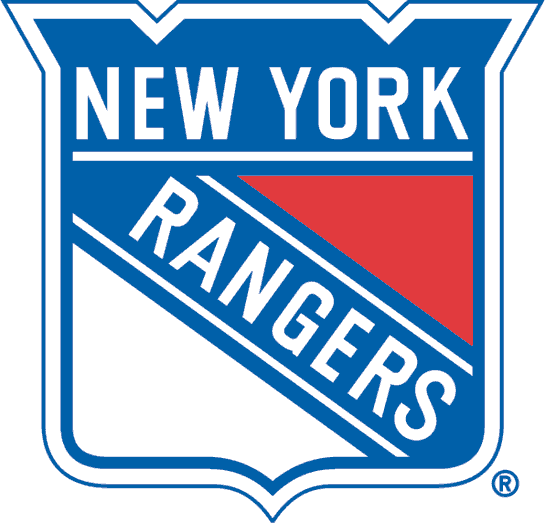 Rangers history mystery: I wasn't able to hear the broadcast of Game 2 of the Stanley Cup finals (I was in a bar, where the noise drowned out the announcers), but several readers report that NBC broadcaster Doc Emrick said something about the Rangers' first logo having been a cowboy holding a hockey stick. Another reader had mentioned the same thing to me a few days earlier, saying that he once read about that early logo in an article by veteran hockey scribe Stan Fischler. This logo is also referenced in the team's Wikipedia entry, although the source citation appears to be incomplete.
This was all news to me, so yesterday I contacted the Rangers (no response yet, which isn't surprising given that they were coming home from L.A. and are, you know, kinda busy at the moment) and also got in touch with Fischler, who was nice enough to talk with me for a few minutes. The gist of our conversation is as follows:
• Fischler says he has definitely seen this early logo. The cowboy motif was a reference to the team's original name, Tex's Rangers, which was a riff on Madison Square Garden president Tex Rickard's name.
• He thinks the logo is shown in a book that he has, although he hasn't yet been able to find the book in question. (He was literally pulling books off the shelf of his library and thumbing through them as we spoke on the phone.)
• While he's certain that the logo exists, he's not convinced that it ever appeared on the team's jerseys. It might have been used on letterhead or for other promotional purposes.
So that's where we stand at the moment. Personally, I won't be convinced until I see visual evidence. If anyone knows more, please get in touch. Thanks.
Update: Just heard again from Stan Fischler, who found a reference to the logo in the book When the Rangers Were Young, by Frank Boucher. According to Stan:
Boucher said first team crest was that of horse sketched in blue, carrying a cowboy waving a hockey stick aloft. The horse was rearing , with the word TEX'S in a crescent at the top of the emblem with RANGERS looped below.

Rickard didn't like the idea and before the season opened the insignia was changed to the present diagonal splash of the word RANGERS.
So now at least we have some confirmation about the logo having existed. Still no visuals, though.
+ + + + +
And now a note from Phil: Last year, you guys may remember we had a very special Father's Day edition of Uni Watch, where I invited readers to send in a photo and brief writeup (50-100 words, give or take) of their Dads in Uniform. It was a great feature, and one I'm going to repeat this year.
The genesis for last year's post came from Cort McMurray, who wrote me with the following:
Hey, Phil:

I was thinking it would be kind of cool to invite Uni Watchers to share photos of their dads in sports uniforms this Sunday.

The attached image is my dad, circa 1956, running the 880 for the North Tonawanda High Lumberjacks.

Dad died in 1979 "" I found this photo two years ago, while doing some research at the Historical Society of the Tonawandas.

I think you may have done something like this in the past. Feel free to use this image, if it fits your plans for the weekend.

Cort
I'll again be running the special Father's Day edition of Uni Watch this coming Sunday, and I want to include as many photos and thoughts of your dads as possible. So if you'd like to be a part of this, please email me by this Friday with a photo of your dad in uniform (any kind of uniform) and a short writeup (50 to 100 words) and I'll be pleased to include it. Thanks.
+ + + + +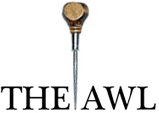 Party update: As most of you know, we'll be celebrating Uni Watch's 15th anniversary with a party tomorrow, June 10, 7:30pm, in the back room at Sheep Station.
Now it turns out that a reporter from the Awl will be on hand. He's writing a story about what makes the uniform subculture tick and wants to talk to us about the Uni Watch community. Should be interesting.
+ + + + +
Design contest reminder: I'm currently taking submissions for my latest ESPN design contest, which is to redesign the World Cup soccer ball. Get the full scoop here.
+ + + + +

'Skins Watch: The truth-squad operation PolitiFact says the oft-repeated claim that the 'Skins name was historically used as a term of respect is "mostly false" (thanks, Phil).

Baseball News: The Rays began wearing a Don Zimmer memorial patch yesterday. That same patch had appeared on the Brooklyn Dodgers jerseys that the Rays wore for a pregame ceremony on Saturday, but they didn't wear it on their game jerseys until yesterday. "¦ This year's flag-desecration caps for July 4 haven't been formally announced yet, but here's what they'll probably look like. "¦ Here's Dirty Harry wearing a Giants cap in the 1976 film The Enforcer (screen shot by Douglas Ford). … In yesterday's Ticker, Phil linked to this nice shot of Fergie Jenkins at his locker during 1968 spring training, but he didn't mention two of the photo's most interesting details: First, we've all seen players wearing windbreakers under their jerseys during spring training, but I'm not sure I've ever seen torn windbreaker sleeves before. And second, look at the length of the cuff on that undersleeve — that's crazy! … Love this old Brooklyn Dodgerettes fan club sweater (from Alan Tompas). "¦ After the Giants beat the Mets on Michael Morse's walk-off hit on Saturday night, Morse's teammates ripped his jersey off of him (from Jay Heiple). "¦ The Worcester Bravehearts, the newest entry in the Futures Collegiate Baseball League, wear road gray pants at home with their white uniform jersey (from Joe Kuras).

NFL News: The Henry Ford Museum in Dearborn, Michigan, will be hosting an exhibit from the Pro Football Hall of Fame this fall (from Mike Princip). … Man, the uni numbers on the Raiders' early uniforms were huge (from Kenn Tomasch). … This is fascinating: If your city wants to host the Super Bowl, it has to agree to give the NFL a ton of freebies and perks (from Christopher LaHaye). … This was in yesterday's Ticker, but it's worth repeating: Check out the NFL as reimagined by comic book artist Jack Kirby. "¦ Here are some 1997 trading cards showing NASCAR helmets painted to look like NFL helmets (from David Firestone). "¦ Joanna Zwiep notes that some Falcons players in the mid-1980s were wearing red/white striped belts. It appears to have been an optional accessory, as others wore solid red.

College Football News: "Morgan Spurlock did an episode on paying college athletes and he toured the Ole Miss football facility," says Chris Flinn. "They had a hallway with all of their players who made it into the NFL, along with the players' NFL uniforms. Also, Spurlock worked out with the Ole Miss football team. The equipment manager made him change his Under Armour socks and put on Nike socks because 'we're a Nike school, everything you wear must be Nike.'" Douchebags.

Soccer News: All of these are from Yusuke Toyoda: On Saturday, Tim Howard made his 100th appearance for the U.S. national team. He was presented with a No. 100 jersey and wore commemorative goalie gloves to mark the occasion. "¦ Possible leak of Arsenal's blue away jersey. "¦ Here's a gallery of World Cup mascots.

Grab Bag: While watching the Belmont Stakes on Saturday, I noticed that California Chrome jockey Victor Espinoza had three little loops of fabric on his right shoulder but not on his left. Anyone know what those are called, and/or why he'd have them on one shoulder but not on the other? … A court reporter in Utah was barred from entering the courtroom because her blouse let her shoulders exposed. … Reader Greg Maharry has a Uni Watch decal on his canoe. … Oh, for fuck's sake, G.I. Joe goldfish crackers?! Yup (from Brian Wulff). … Here's a piece on the visual history of the New England Whalers. Not bad, although you have to wonder about any Whalers article that doesn't even include the word "Pucky."