Last week we got a look at this year's G.I. Joe caps, which all MLB teams will be wearing on Memorial Day. Now, with virtually no fanfare, the G.I. Joe jerseys are here as well.
They appear to be the same as last year — standard game jerseys with all the chest logos, NOB lettering, and numbers rendered in camouflage. It looks awful, of course, but it looks even worse for a handful of teams that have chosen to wear their solid-colored alternates for the occasion. Check this out: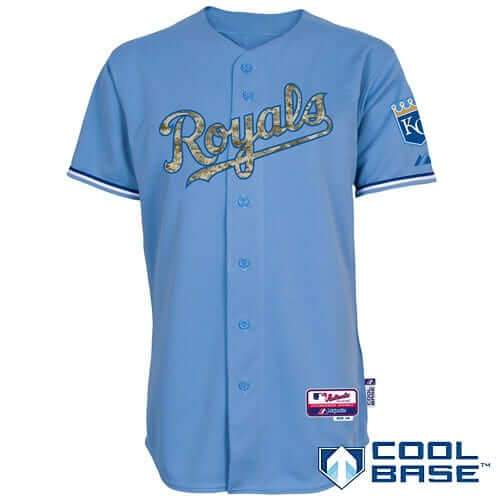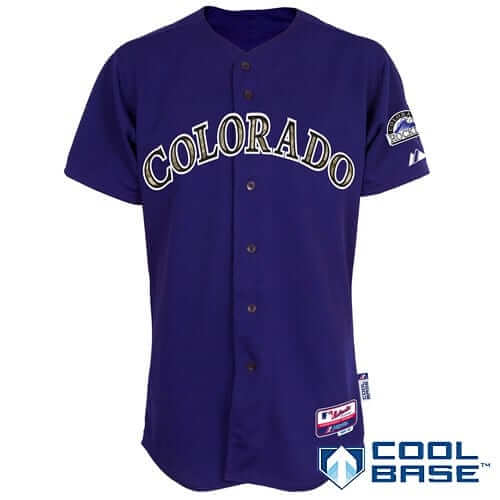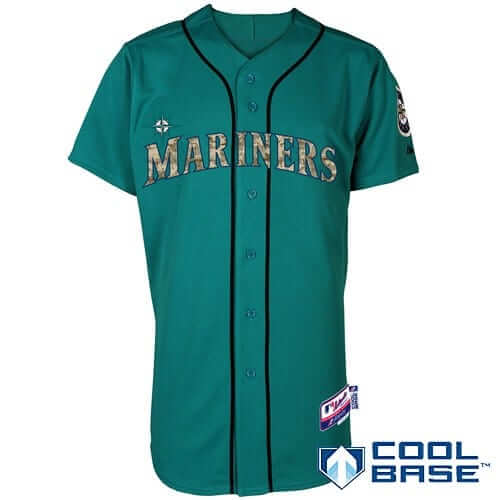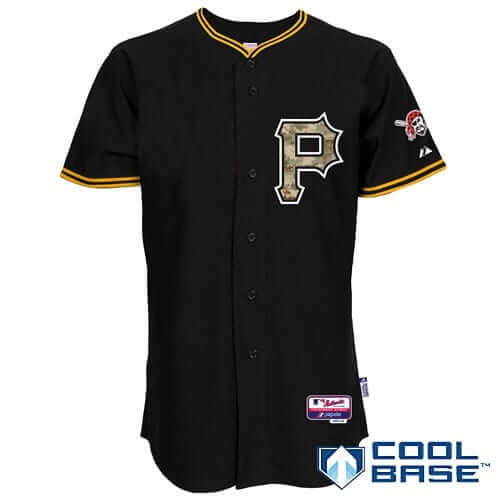 In a way, I guess you could say that it's better to have a camo-lettered softball top than to sully your standard home whites or road grays with camo, but some these are particularly gruesome (especially that powder blue Royals design — woof!). Meanwhile, does anyone else find it odd that so many teams are planning to wear their solid-colored alts on a holiday?
Keep in mind that three teams — the Mets, Reds, and Padres — already have camouflage alternate jerseys in their wardrobes, so you'd think they could wear those for the holiday. But someone in the MLB offices apparently decided that one G.I. Joe jersey wasn't enough for those teams.
Just like the caps, the jerseys were released with little advance notice and virtually zero sis-boom-bah. That is definitely a trend this season, or a new approach, or whatever you want to call it. Personally, I welcome the reduced fanfare, but I'm also puzzled by it. What's the thinking there, I wonder.
Just like last year, all net proceeds from jersey sales are going to MLB's Welcome Back Veterans project. Of course, it's entirely feasible for MLB and its fans to support WBV (or any other charity) without the sale/purchase of overpriced polyester shirts. More to the point, Memorial Day isn't a day to celebrate the military or even veterans — it's a solemn day of remembrance for the fallen. A black armband and a moment of silence would be more appropriate. Or how about a for the Tomb of the Unknown Soldier sleeve patch?
Meanwhile, I'm still waiting for the special jerseys honoring teachers, social workers, Peace Corps volunteers, etc. Remember, kids: Not all soldiers are heroes, not all heroes are soldiers.
(Big thanks to Mets Police honcho Shannon Shark, who was the first to let me know that these jerseys had dropped.)
+ + + + +
Accursed color reminder: Remember, tomorrow is Purple Amnesty Day — the only day of the year when you can order a purple-inclusive Uni Watch Membership Card (like Greg Cornwall's LSU helmet motif, shown at right). The place to order your purple cards tomorrow — or any other card, any day — is here.
ESPN reminder: In case you missed it yesterday, my latest ESPN column looks at MLB teams with inconsistent or mismatched logos. Lots of interesting info in this one — I think you'll like it.
+ + + + +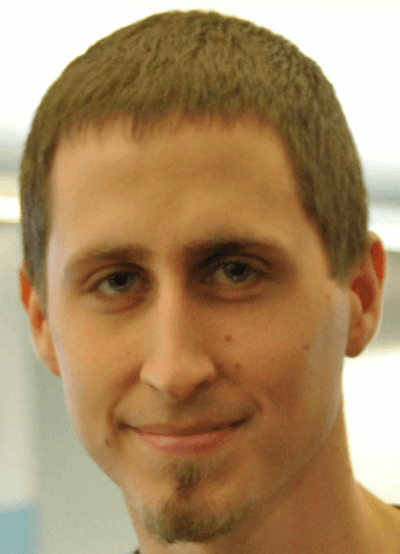 Mike's Question of the Week:
By Mike Chamernik
I was watching one of the Wizards/Pacers playoff games the other day and the camera panned to a Wizards fan wearing a Gilbert Arenas-era alternate jersey. I thought back to 2008 and remembered that I really liked that look (I still do), but most basketball fans and uni aficionados did not.
Is there a uniform out there that you like that even though it was near-universally panned? For me, I'll also include the entire Arizona Diamondbacks set — sedona red and black all day.
Post your responses in today's comments and we'll see just how out of step we all our with conventional opinion.
+ + + + +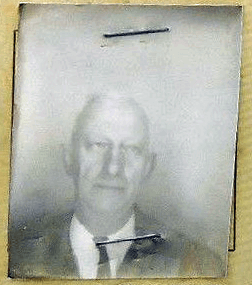 PermaRec update: The man shown at right was one of the last people granted a license to operate one of New York City's most historic carousels. Take a look at that license, and get the full story on the carousel, over on Permanent Record.
+ + + + +
Tick-Tock: Today's Ticker was compiled and written by Mike Chamernik.

Baseball News: The Braves showed an artist rendering of their new park. "¦ Here's a decent shot of the "Reds" script on Cincinnati's 1937 uniforms (from Phil). "¦ The Mets and Yankees wore their BP caps again last night, just like on Monday. Not a good look for the Yankees. "¦ A reader named Darick notes that Yasmani Grandal of the Padres wears a Captain America undershirt, which you can kinda see here. … "Today I opened an email from my beloved LA Dodgers, and it had a survey attached, so I figure, why not, maybe I will win something," says Pete Tognetti. "So I take the survey and the entire thing is about which corporate sponsors of various products do I associate with the Boys in Blue. And it goes on like this for some time. I, for one, am so sick of ads on/in anything, but it really takes the cake to throw it in fans' faces like this, trying shamelessly to further the association of products with baseball. When I think baseball I think of playing catch in Little League with my dad, or of going to my first playoff games with my friends in college, not Geico and Captain Morgan rum. Attached is a screen shot of one of the first pages, as you can imagine the rest of my responses were in the same vein."

NFL News: The 49ers are slapping down a logo on the Fanwalk, and here's a look into NFL Films' Steve Sabol's office, which has been virtually untouched since his death in 2012 (both from Brinke). "¦ Maeser Anderson created a cool cartoon showing Kurt Warner's uniform history. "¦ As you probably recall from last week, Jadeveon Clowney signed a shoe deal with Puma. But he's also endorsing Wilson football gloves. "¦ Here's a huge slideshow — over 200 images — showing the 49ers' new stadium (from Brinke).

Hockey News: What should the proposed NHL team in Seattle be named? "¦ Bryan Linton noticed that Martin St. Louis has black ear loops and a black chin strap on his white helmet and that he's apparently been doing this for most of his pro career. Is there anyone else in the league that has a different chin strap color than the rest of his team?

Soccer News: New kits for Manchester City, Liverpool and Flamengo (from Trevor Williams). "¦ Iran's World Cup coach says the team's shoes and socks are too small (from Jonathon Binet). "¦ Phil sends along a good shot of the 1925 US soccer team. "¦ Here are the new World Cup uniforms for all 32 teams participating (from Phil). "¦ Puma players will wear mismatched shoes in the World Cup (from Yusuke Toyoda).

NBA News: The Blazers wore red socks last night (from Phil). "¦ The Knicks' D-League team unveiled their name and logo. Yeah, they're called the New York Knicks! [/Grins]. But really, here is the logo (from Phil).

Grab Bag: A bunch of mementos, including jerseys and championship rings, were stolen from Georgia Tech's assistant AD's house (from Michael Rich. "¦ Pro golfer Keegan Bradley has a Boston sports-themed yardage book cover (from Wade Manley). "¦ New logo for the ACC (from David Kendrick). "¦ Future Army soldier helmets look like they're straight from a video game (from Brinke). "¦ The space suit has evolved over the years (from Jarrod Leder). "¦ Austin Peay is now a Russell Athletic school (from Phil). "¦ An app called Instapaper now has a logo (from Brinke). "¦ A New Hampshire policeman was killed in the line of duty this week. To honor him, the high school where his daughters play lacrosse created a memorial sticker (from Josh Jacobs). "¦ New AFL Indigenous round jumper releases for the Hawthorn Hawks and West Coast Eagles (from Leo Strawn, Jr.). … I was out covering girls soccer in near suburban Chicago last night and I passed by Radio Flyer's world headquarters.