I was recently poking around on Etsy and came across a copy of a 1952 children's book called Little Leaguer's First Uniform. Sounded like good Uni Watch fodder, so I scooped it up for $10.
The title turns out to be somewhat misleading, as the book isn't about a kid's first uni. Instead, it's about 10-year-old Little Leaguer named Johnny who's left off of his town's postseason roster as the team competes for a spot in the Little League World Series. The team makes it to the LLWS, largely thanks to some heroics by Johnny's big brother, Hank. But then Hank comes down with the mumps, so the team decides to give Hank's roster spot — and uniform — to Johnny.
So far, so good. The problem becomes apparent when Johnny tries on his big brother's uniform:
He put on the uniform shirt. It was loose and long. He stuffed the shirt into the pants. He pulled the belt so high that the pants top was almost at his chest. The pants still hung to his shoes.
That passage is accompanied by this illustration:
It's never explained why Johnny can't get the uniform tailored or adjusted, but whatever — the oversized uniform becomes the running gag of the book. When the team plays in the LLWS, Johnny is the last man on the bench, so he coaches first base, where the fans taunt him ("Pull up your pants, short stuff, before you step on them!"). He's depicted like this:
Aside from the high waistband, Johnny's uniform would look right at home in today's version of baseball — baggy jersey, long pants. Pretty funny.
As you'd expect, fate conspires to bring Johnny off the bench and into the championship game. When he comes up to bat the first time, an announcer quips, "Here comes the uniform, but where is the boy? All-Pants Johnny Cook is now at the plate!" The text then goes on:
Johnny did present a different picture from the other batters at the plate. Hank's uniform hung loose and floppy on him. Johnny had pinned a tuck in the back of the cap with a safety pin. The cap was still too big. The pants hung almost to the ground. Barely an inch of Johnny's stocking showed above his shoes.
The catcher gives Johnny the business, too: "Keep it out of this slugger's groove," he yells to the pitcher. "If he gets untangled from that uniform, he might slug one!" The scene at the plate is shown in the following two illustrations:
Naturally, Johnny comes through in the end, at which point the announcer apologizes to him and tries to turn his earlier "All-Pants Johnny" insult into a compliment: "All-Pants Johnny Cook! Plenty of uniform and plenty of boy! The uniform that walked like a boy! All-Pants Johnny!"
If that sounds a bit awkward to you, well, I'm with ya. Truth to tell, it's not the best-written book.
A few other notes:
• The word "jersey" does not appear in the book. The uniform top is always referred to as a "shirt."
• There is no mention of stirrups. In fact, aside from that one mention of Johnny's pants barely exposing any of his stockings, there's no mention of hosiery at all. Disappointing.
• There are endless mentions of Johnny not wanting to "disgrace Hank's uniform." Seriously, that phrase must have come up over a dozen times in the book's 100 pages.
Bottom line: The book has an admirable uni-centric emphasis, and it was way ahead of its time in terms of the long pants trend, but it's not quite the children's masterpiece I was hoping for.
+ + + + +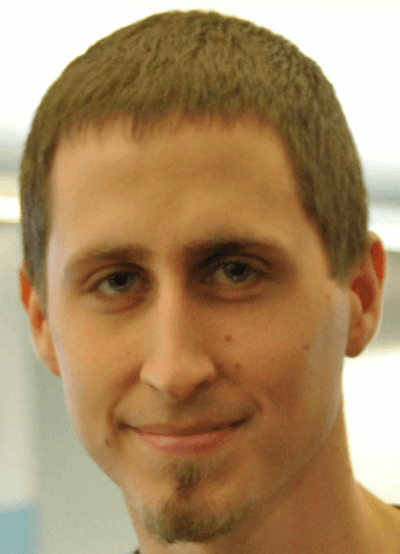 Mike's Question of the Week: Each week, intern Mike Chamernik poses a question to the Uni Watch readership. Here's this week's installment:
If you were an athlete and got to choose your uniform number, which number would you wear and why? Or if you've had the opportunity to do this for a team you played on, which number did you choose?

Personally, I'd wear No. 6 (which is what I chose for my Uni Watch membership card). It's probably the least common single-digit number, and I like to be different.
Good one! As always, you can post your responses in today's comments.
ESPN reminder: In case you missed it yesterday, my latest ESPN column features Uni Watch readers' team logo tattoos. And there's more where that came from — stay tuned.
+ + + + +

'Skins Watch: The new Tune-Yards album, Nikki Nack, includes a song called "Real Thing," whose lyrics include the lines "I come from the land of slaves / Let's go Redskins, let's go Braves" (from Jeff Lang). "¦ Reprinted from last night's comments: Daniel J. Sym reports that the issue of the 'Skins name was brought up in the Maryland Democratic gubernatorial primary debate. "The two candidates who addressed it — Lt. Gov. Anthony Brown and Attorney General Doug Gansler — were very much in favor of changing the name and believe it will be changed in the next few years. Both indicated that they would want to meet with Dan Snyder personally about the name."

Baseball News: The Orioles and Astros will wear Negro Leagues throwbacks for the annual Civil Rights Game on May 30. … This is fascinating: In 1932, the Cardinals celebrated their 1931 World Series championship by putting four-leaf clover patches on the jersey shirttail! Never seen anything like that before (great find by Jared Wheeler, who confirmed the info with the Cardinals Hall of Fame). "¦ Sen. Rand Paul delivered an entire speech yesterday while wearing a baseball uniform. Why? Because he had rushed to the speech venue straight from a practice session for the annual Congressional baseball game. Disappointing to see he goes low-cuffed — he could learn something from his father, former Rep. Ron Paul. "¦ This is awesome: A bird-centric site has graded all the bird-themed minor league logos (big thanks to Morris Levin). "¦ "I know Wrigley Field's ivy doesn't really come in until summer, but I've never seen so much visible brick on the wall before," says Mike. … I don't listen to any team-specific fan podcasts. Good thing, too, because MLB got a bunch of those podcasts shut down yesterday on trademark-infringement grounds. … A section of wall padding fell onto Royals outfielder Alex Gordon yesterday after he slid into the wall while trying to make a catch (thanks, Mike). … The White Sox's 1980s beach blanket jersey design has proven to be a surprisingly durable template. Latest team to use it: FAU. … Fox ran one of those "Three Things to Know" graphics for Cardinals CF Peter Bourjos last night, and check out the third item on the list. I applaud Bourjos's high-cuffery, natch, but what I really like is that Fox is raising the profile of uni-watching (screen shot by Matt Larsen). … The Staten Island Yankees are showing their support for the New York Rangers via a giant Rangers logo emblazoned on the outfield. The weird thing is that the S.I. Yanks' season doesn't start until late June, so who do they expect to see that logo — airplane passengers flying by? (Thanks, Phil.) … I realize you probably don't click on every link that mentions some team wearing striped stirrups, but you really need to see the nice job being done by the U. of Florida's baseball and softball teams. Gorgeous, right? "Too bad about the swoosh on the sannies," says Hunter Gold (whose name is essentially my favorite color combo!). "¦ The ranks of players wearing No. 0 just got a bit smaller, as the Mets have DFA'd Omar Quintanilla. … The D-backs will be wearing 1999 throwbacks on Aug. 30. … Someone brought an easel, canvas, and paints to an A's game (thanks, Phil). "¦ Current MLB promotion on Keebler crackers packaging shows official team logos but has Cal Ripken Jr. wearing logo-less gear. Seems odd, but I think it has something to do with Ripken no longer being an MLBPA member (from Joe Bailey). "¦ The first pitch at yesterday's Padres game was thrown out by a dinosaur, because why not? Carl Everett could not be reached for comment. "¦ Speaking of the Padres, the mighty Fleer Sticker Project has come up with a pair of photos of the 1972 wide-span yellow cap panel. "¦ As you know, the Cubs now have two different sets of road pants, and Brendan Hickey notes that they've worn both of them with the blue alternate jersey. Here's blue alt with the standard gray pants, and here it is with the alternate gray pants. The Cubbies have their pitchers choose the jersey that will be worn on the road, but do the pitchers also choose the pants? I'll try to find out. "¦ Here's something I didn't know: Although Bosox backstop David Ross appears to be wearing a conventional catcher's mask, it's actually a special anti-concussion model with extra padding (from Lose Remerswaal). "¦ I was never a LeRoy Neiman fan. But if you're into his stuff, a bunch of his baseball art is being auctioned off (from William Yurasko).

NFL News: 49ers coach Jim Harbaugh was photographed at the team's new stadium while wearing a Reebok shirt (thanks, Brinke). … Johnny Football has his own trademarked logo. …Here's a slideshow of old NFL cheerleader photos (from Douglas Ford). … Bet nobody saw this one coming: Likely No. 1 draft choice Jadeveon Clowney has inked an endorsement deal with — wait for it — Puma. Oddly, he won't be able to wear Puma cleats in games, because Puma doesn't have a sponsorship deal with the NFL.

College Football News: Russell Athletic has lost one of its last remaining toeholds in the FBS, as Louisiana-Lafayette has switched to Adidas. The uniforms shown in that photo aren't ULL's final design — they're just placeholders until an official unveiling that'll take place later. Further info here (thanks, Phil). "¦ Not sure we ever covered this before: Back around 2010 or 2011, Iowa State apparently made some very subtle changes to its logo. The biggest difference is the kerning on "State," plus the angles of the bevels are different, especially on the big "I." "¦ Here's something I didn't know: Back in 1943, Pitt wore red and white, to give the players "the appearance of being huskier than before." More info here (from Larry Bodnovich).

NBA News: Great little article about how Allen Iverson's bursitis led to the rise of NBA arm sleeves. … Unfortunate but highly entertaining typo in yesterday's Evansville Courier & Press. "¦ There was a discussion in our comments section yesterday about NBA giveaway playoff T-shirts, and Aaron Parrish had this to say: "I can only speak for Pacers games, but during the pregame (and maybe early in the first quarter) fans who haven't putt on their shirts are shown on the rather large (for basketball) jumbotron with a simple 'PUT YOUR SHIRT ON' displayed. They are nice enough to put them up later if they've complied with a 'THANK YOU!'" Can you fucking imagine? Phil quickly responded with "What a totally douchebag move," which pretty well captures my feelings on the subject. "¦ Unexpected bit of welcome news out of Seattle, where Bing has decided not to renew its jersey sponsorship with the WNBA's Seattle Storm, so the Storm will now go the highly radical route of wearing their team name. Imagine that (thanks, Phil).

Soccer News: New Man U kit may have leaked (thanks, Phil). … Good article on the business of soccer kit sponsorships (from Tommy Turner). "¦ Barcelona paid tribute on Sunday to former manager Tito Vilanova, who passed away a week earlier from cancer, by wearing 'Tito: per sempre etern' ('Tito: forever eternal') on their jerseys (from Yusuke Toyoda).

Grab Bag: New rugby jumper for the Wallabies. Additional info here (from Josh Jacobs). "¦ Not exactly a shocker: Jerseys and caps are among the most-counterfeited items in America (from Leo Strawn Jr.). "¦ The Elite Football League of India — yes, that's "American" football, not soccer — is launching a 10-team college league and has just released the team logos and uniforms (from Eric Garment). "¦ What do Mike Piazza's Marlins jersey, Johnny Unitas's Chargers jersey, and Jerry Rice's Broncos jersey have in common? They're all cited in this article about the most obscure jerseys ever (thanks, Phil). "¦ Did you know that there's a high school all-star football game called the Maple Sugar Bowl, which features players from Vermont and New Hampshire? I didn't, until I came across this vintage Maple Sugar Bowl jacket. … The fashion brand Boy London is under pressure to change its logo because the design strongly resembles the Nazis' eagle symbol (from Coleman Mullins).