Click to enlarge
The Cubs held the second of their nine 2014 throwback games last night. This time around they were turning back the clock to 1929, and the Cardinals were on hand to play along. Here are some notes and observations:
• As you can see above, the Cubbies' jerseys were henley pullovers, not full-length button-fronts. Interestingly, they went with a five-button placket, although the 1929 originals appear to have had four buttons, not five.
• Unless there's been some sort of new historical research that I'm unaware of (always a possibility), the Cardinals' uniforms had some major historical inaccuracies. Back in '29, St. Looie wore pinstriped four-button henleys with pinstriped caps on the road. But there were no pinstripes to be found on last night's throwbacks.
• From what I could see, every player on both teams went high-cuffed, revealing some very nice striped stirrups.
• Throwback batting helmets? Yes for the Cubs, no for the Cards.
• ESPN, which was broadcasting the game, got in the spirit by using period-appropriate logos for both teams.
• Some of the modern footwear kinda ruined the retro effect.
All in all, not bad, although the Cards' inaccuracies are troubling. Meanwhile, longtime Uni Watch reader/pal Todd Radom found an old newspaper item about the Cubbies' 1929 unis — a nice cherry on top for this promotion.
Finally, in case you missed Phil's coverage of it in yesterday's entry, there was another really good throwback game on Saturday, as the Giants and Braves wore Negro Leagues uniforms. You can see photos from that game here.
(Big thanks to Phil for contributing most of the photos linked from this section.)
+ + + + +
Uni Watch party in Chicago: A bunch of Chicago-based readers — including Jimbo Huening, Comrade Robert Marshall, and Marty Hick (who actually lives in St. Louis, not Chicago, but he'll be visiting Chi-town) — are putting together a Uni Watch party for June 7. I won't be in Chicago that weekend, so this will be strictly a reader gathering (which I'm all in favor of — you don't need me there to have a Uni Watch party!).
The venue hasn't been selected yet. That's where you come in — if you have suggestions on the venue, or if you want to get more info from the organizers, email Marty Hick. Thanks.
+ + + + +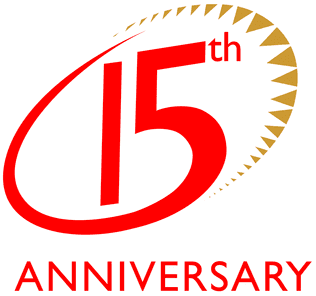 Anniversary news: This is May, which means some important dates on the Uni Watch calendar are fast approaching:
• May 17 will mark the eighth anniversary of the first post on this site. Seems like yesterday — or, okay, maybe the day before yesterday.
• The site's anniversary is usually when I hold Purple Amnesty Day (i.e., the one day of the year when you can order a purple-inclusive Uni Watch membership card). But this year May 17 falls on a Saturday, which is usually a low-traffic day on the site, so I'm officially declaring that this year's Purple Amnesty Day will be on Friday, May 16. Those of you who've been patiently awaiting your chance to order a purple-centric membership card should mark your datebooks accordingly.
• May 26 (which also happens to be Memorial Day) will mark the 15th anniversary of the very first Uni Watch column, which was published in the now-defunct sports section of The Village Voice. Pretty amazing to see how Uni Watch has grown since then. Plans for an anniversary logo are currently in the works — stay tuned.
+ + + + +

'Skins Watch: Arizona Senator and former Republican presidential nominee John McCain thinks Dan Snyder should change the 'Skins name. … Interesting to see how the 'Skins situation looks to non-Americans. Here's a good article from the BBC that covers the controversy from several angles (from Damian Coyle).

Baseball News: Holy moly, check out the triple-triple-striped socks (yes, that's not a typo) being worn by Chief Sealth High School in Seattle (big thanks to our own Scott M. X. Turner). "¦ My last ESPN column included a mention of the Brewers' 1999 memorial patch for the ironworkers who were killed during the construction of Miller Park. Here's an article about the guy who designed that patch (from Richard Subrizio). "¦ While cleaning out her mother's apartment, Bonnie Skibins found this sweatshirt featuring Mr. Met and his family. I've never seen those particular graphics before. "¦ LSU's purple jerseys sure have a tiny chest insignia (as noted by Casey Hart). "¦ Here's something you've probably never seen before: a frog in stirrups. Chris Flinn spotted that in a restaurant. "¦ The Trenton Thunder wore Spider-Man uniforms on Saturday (thanks, Phil). "¦ Throwbacks yesterday for Indiana (from Kurt Sutton). "¦ Kent State and Northern Illinois went color-on-color yesterday (from David Feigenbaum). "¦ "Crazy hot dog vendor" jerseys yesterday for the Reading Fightin Phils (thanks, Phil). "¦ A Canadian high school baseball player who's been growing his hair long so it can be used in wigs for kids with cancer has been benched by his coach for refusing to cut his hair. "¦ The Giants wore their orange-brimmed Sunday caps yesterday — except for Hunter Pence, who wore a black-brimmed cap (from Sean Higgins and James Garnette). … Interesting article on composite bats (from William Yurasko). … The latest episode of Mad Men showed Don Draper throwing a Mets pennant in the trash.

NFL News: The Three Village Central School District's teams are called the Patriots, and they had been using a Flying Elvis logo, but now they're looking at a range of new logo possibilities (from Enrico Chacon).

NBA News: Here's a really good visual retrospective on the Charlotte Bobcats, who have now played their last game. "¦ Fans attending tonight's Clippers/Thunder playoff game in OKC will receive this T-shirt. "The logo on that shirt is the temporary logo OKC used when they relocated from Seattle but before they were branded as the Thunder," says Ryan Hartwig. "You can see it in this shot from the 2008 Orlando Summer League."

College Hoops News: Reader Ori Amiel found an old photo of Elgin Baylor wearing a sleeved jersey while playing for Seattle University.

Grab Bag: Moon over Belfast! That's a player for Ulster in yesterday's rugby match against Leinster (blame Eric Bangeman). "¦ New logo for the Screen Actors Guild (from Matt Shevin). … The Penguins had a tablet in their Gatorade rack for yesterday's playoff game against the Rangers (thanks, Phil).
+ + + + +

What Paul did last night on Saturday: Owing to an odd confluence of luck, friendship, and genealogy, the New Girl and I found ourselves invited to a Kentucky Derby party that was attended by the largest gaggle of geriatric old-money Connecticut WASPs it's ever been my pleasure to get drunk with.
As a no-money Jew, I don't often have occasion to dress up as an old-money WASP, but I did my best to fit in, as seen in this photo that was taken on the hostess's patio (click to enlarge):
As you can see, the New Girl's chapeau was equine-equipped for the occasion. The pony, which the New Girl sewed onto the hat herself, was quickly dubbed Brimming Over. Here's a closer look at him, this time photographed on the back deck overlooking the river (click to enlarge):
Quite a few of the folks in attendance were well acquainted with the ways of horse shows and stables and such, and one of them was kind enough to inform us that Brimming Over was a highly inauthentic representation of a horse because no real horse would ever have a completely brown body with a white mane and tail, which is just one of the many things you can learn when spending the day with a gaggle of old-money Connecticut WASPs. Educational!
Naturally, I was unhappy with the Derby-winning horse's color scheme, but the party was so much fun that it more than made up for it. Big thanks to Penny, Rob, and Stephanie for inviting us. Can't wait to do it again next year.