Sometimes you see a memorial patch and think, "Yup, they nailed that one." That was my initial thought with the Trail Blazers' patch for Dr. Jack Ramsay, which was released yesterday afternoon, worn for the first time in last night's game against the Rockets, and will be worn for the rest of the postseason. The plaid background pays tribute to Ramsay's sartorial style and the "77" refers to the Blazers' 1977 Ramsay-coached championship team — nice, right?
The more I looked at it, though, the more I realized I had some quibbles. To wit:
•  At first glance, the typeface looks like the one the Blazers used in 1977. But it's not — the "a" doesn't match (see how the negative space in the original is vertical, while the new one is round), and you can see that the "d" doesn't have the same style as the old "b" either (same issue — negative space is round instead of vertical). Looks like they used the font from their "Rip City" jersey, which is based on the '77 font but is not the same thing. So the design is more fauxback than throwback.
• The uni numbers on those '77 unis were block numerals, not the same font as the lettering, so it would've been better if they'd used block for the "77." (Oddly, they didn't match the "Rip City" number font either.)
• Personally, I would've liked it better if they'd included an apostrophe before the number. But then they might have pulled an apostrophe catastrophe and positioned it backwards, so maybe it's better off this way.
The plaid motif is still the main thing, of course, and that's a great design choice. I just wish they could've nailed the rest of the details.
Meanwhile: New ESPN column today, about MLB uniform firsts and lasts. Enjoy.
+ + + + +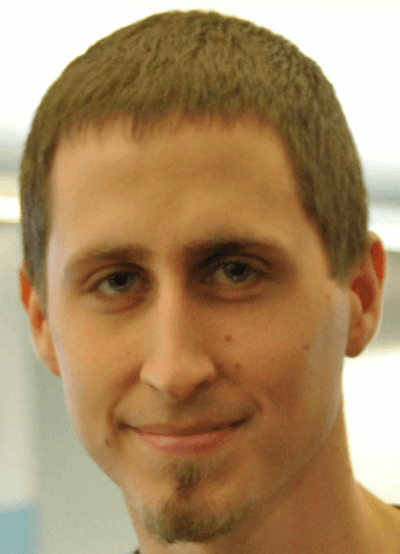 Mike's Question of the Week (aka "I Wanna Know"): Each week intern Mike Chamernik poses a question to the Uni Watch readership. Here's this week's installment:
A few weeks ago I saw that one of my Facebook friends had gotten a new tattoo. The guy, like me, is from the Chicago area, so his tat was a combination of the Cubs, Bears, Bulls and Blackhawks logos, all into one. After seeing it, I basically thought he was tooliest tool who ever tooled.

Not that the tattoo was a bad job or anything. I just thought it was so … stupid to get a tat of a team logo. I'm not a tattoo guy anyway (personally, I subscribe to basketballer Charles Jenkins' wisdom), but if I were, the last thing I would get would be a sports logo. Really, that's what's most important in my life?

The one rationale I've heard for this kind of tat is this: My junior year P.E. teacher had a Bears logo tattooed on his leg, and he explained that basically everything in his life could be fleeting. His wife, he said, could leave him. His Bears fandom is permanent.

So here's what I wanna know: Would you get a pro sports-related tattoo? (I say "pro sports," because a college logo is a little different if you're a proud alum or something.) Why or why not? If you have one, please share. Conversely, if you would get a pro sports tattoo, what logo or design would you get and where on your body?
As always, you can post your responses to Mike's query in today's comments. And for the record, I like tattoos and am a huge Mets fan, but there's no way I'd ever put their logo on my body. But hey, that's just me. If you have a team logo tat, send me a photo of it and I'll feature it in a future blog post. Thanks.
+ + + + +
PermaRec update: A vintage camera inscribed with a series of handwritten annotations (shown at right) gives up its secrets in the latest entry on Permanent Record.
+ + + + +
Tick-Tock: Today's Ticker was compiled and written by Mike Chamernik, except for 'Skins Watch, which was handled by Paul.

'Skins Watch: A Native American group is pressuring Nike to stop producing Chief Wahoo merchandise, proving yet again that only white people care about this issue (thanks, Phil). … The teams at Neshaminy High School in Pennsylvania are called the Redskins. The student newspaper's editorial board voted last year to boycott the team's name in their stories, but now the school board has reversed that policy. … A Saskatoon high school will no longer call its teams the Redmen and is asking the public for help in choosing a new name. … Senate majority leader Harry Reid, referring to the Donald Sterling situation, thinks the NFL should follow the NBA's lead and scrap the 'Skins name.

Baseball News: The Cardinals opened their new hall of fame museum last month. Tod Meisner made the trip there already and snapped a bunch of pictures. "Not only is it an impressive collection of all sorts of franchise artifacts (also the St. Louis Browns have a sizeable presence as well)," he says, "but because of the nature of the iconic "˜birds on the bat' the place is very uni-centric." "¦ Reprinted from yesterday's comments: Here's a good slideshow of MLB players wearing glasses (from Gil Neumann). "¦ Nice infinite regression in this televised shot of the Cardinals' Ballpark Village (from Patrick Walsh). "¦ The Reagan Presidential Library in Simi Valley, California, has a "Cooperstown Quality" baseball exhibit through early September. Included are displays of Dodgers, Yankees, and Negro Leagues jerseys (from Steve Tilders). "¦ A former Mr. Met was interviewed on NPR (from Dave Rakowski). "¦ The Sandy Koufax-era Cincinnati Bearcats had a great logo on their jerseys. Sandy is in the top row, fifth from the left in that photo (from Patrick O'Neill). "¦ The "G" on David Freese's Angels jersey was riding a bit low the other day (good spot by Tony Andela). "¦ County Community College's Chris Burns III was seriously bundled up during a game Tuesday. "Yes, it's been this kind of spring in the northeast," says Jon Rathbun. "¦ The Giants and Padres wore red ribbons last night for "Until There's A Cure Night," which promotes HIV awareness and funding (from Phil). "¦ In 1976, the White Sox took the field wearing sombreros for "Salute to Mexico Day" (from Phil). "¦ Yasiel Puig is 6-foot-3, but he still shows signs of a Napoleon Complex (from Phil).

NFL News: The Silverdome is still standing but it is rotting away. The Lions' field turf and much of the stadium's signage are still intact (from Chris Flinn). "¦ Looks like there are some helmet inconsistencies in this Professional Indoor Football game. Note the matte black helmet (from Ryan Robey). "¦ Donte Whitner will not change his last name to Hitner after all. "¦ A guy at the Texas Rangers game last night wore a Johnny Football Cowboys jersey (from Phil).

College Football News: Oregon will wear these shoes for its Spring Game, as Tweeted by WR B.J. Kelley. "Looks like the feather design is going to be used on more equipment this year," says redsoxtruex (obviously a screen name; his given name is whitesoxtruex).

Hockey News: "I came across this National Film Board of Canada production called "˜Just Another Job' which essentially is a collection of vignettes leading up to the Quebec Nordiques first game in the WHA in 1972," says Ted Arnold. "One of the segments features the designer of the logo and uniforms who talks a bit about his design and the colours he chose versus what the team ended up choosing. The designer's part starts at 13:10 and runs until 14:45." "¦ Rangers center Derick Brassard was missing the front numbers on his helmet last night (from John M).

Soccer News: Corinthians players entered the field yesterday night wearing helmets to mark the 20th anniversary of the death of Brazilian Formula One driver Ayrton Senna. "¦ New uni sets for — deep breath — European clubs Juventus, AC Milan Third, Wolves, Dundee United, FC Groningen, AC Fiorentina, Stade Rennais, Borussia Mönchengladbach; South American clubs Cruzeiro, Paysandú, Fluminense, Grêmio; and non-World Cup countries Namibia, Togo and Senegal (all from Trevor Williams).

NBA News: The back cover of yesterday's New York Post showed a photo of the Clippers' DeAndre Jordan, only it's an old photo. He switched from No. 9 to No. 6 in 2012 (good spot by Adam Treiber). "¦ In the wake of the Donald Sterling ban, a Houston AAU team is changing its name from the Clippers to the Cyclones, and in the meantime before the new jerseys arrive, the team is taping over the "˜Clippers' script on its unis.

Grab Bag: A zonkey (that's a zebra-donkey breed) was born last week in Mexico and it looks like it's wearing striped socks! Awwwww (from Paul Ricciardi). "¦ "Check out this article on the uniforms worn during the "˜Duck & Cover' period of the U.S.," says Phil. "I remember watching those films, Paul probably does too." I wasn't around for it, but I do love South Park's version of Duck & Cover. "¦ North Carolina's Pinehurst No. 2 is ready to sell some merchandise when it hosts the men's and women's U.S. Opens next month. "¦ Black Sabbath's Geezer Butler is letting fans design a new logo for him (from Adam Herbst). "¦ NASA showed off a new prototype spacesuit (from Stephen Boyd). "¦ The New Yorker explored the backstory behind NYC subway signs (from Jake Kessler). "¦ New logo for PayPal. "¦ Army soldiers are rushing to get tattoos before new anti-ink restrictions take effect.