An interesting discussion broke out in the comments section last Thursday. I'd like to expand upon it a bit today.
It began when a few commenters were debating whether "Rebels" is an appropriate team name, due to its implicit connection to the Confederacy. There was some back-and-forth on that point, and then I chimed in with the following:
A better reason not to call yourself the Rebels is that it's a tired, lame trope that pretends to glorify non-conformity and going against the grain when sports teams are actually about as mainstream as you can get. A team called the Establishment would be more honest (and would actually be kind of cool "" like, don't fuck with us, we're the Establishment!).
I kind of meant that as a throwaway line, but several subsequent commenters said they really liked the idea of a team named the Establishment. The more I thought about it, the more I came to like it too.
First let's talk about "Rebels," which on one level fits into the same trend of "intimidating" team branding that's given us mascots with gritted teeth and slogans like "Fear the [Whatever]." All of these are a depressing mix of macho posturing and douchebag bravado, and we'd all be better off they'd go away.
But "Rebels" also fits into two larger tropes in contemporary American life: the myth of the counter-cultural renegade and the fetishization of the primitive. As our lives become more suburbanized, more cubicle-ized, more civilized, people crave the notion of the unruly iconoclast who lives for the moment and ignores the rules. This notion is at least as old as the rise of the middle class. It's why 1950s movie audiences loved Marlon Brando in The Wild One and James Dean in Rebel Without a Cause, it's why punk rock caused such a stir, and it's why Mike Tyson (or at least the way he was packaged and presented) was so compelling, among scores of other examples. The media, entertainment, and advertising industries have been selling this type of mythical rebel to us for decades. (There's an excellent in-depth analysis of this in Thomas Frank's book The Conquest of Cool.)
Of course a true renegade, a true iconoclast — a true Rebel — would never bother with something as conformist as playing football or baseball. Team sports are about as mainstream as American culture gets. A true rebel would be more likely to set fire to the stadium than play in it. Naturally, nobody wants to think about that — people would rather embrace the mythical rebel than deal with a real one. That's why Kelly Leak, the "bad" kid who smokes cigarettes and rides a Harley in The Bad News Bears, turns out to be a great teammate in the end. I knew kids like Kelly Leak when I was growing up, and you probably did too. In real life they didn't eventually come to their senses and become great teammates. Instead, they came to the Little League field at midnight and took a dump on home plate. But people don't want to think about that kind of rebel.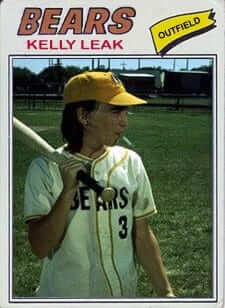 And that's exactly why no team should be called the Rebels and why some team (or hell, maybe lots of teams!) should call itself the Establishment, because the sports world represents the Establishment; the sports world is the Establishment. And if you're looking for an intimidating team name, the Establishment is perfect. It's something that has virtually limitless power. It's a faceless monolith, a creepy Borg-like composite. It's massive, it's pitiless, and it's ruthlessly efficient — all perfect for striking fear into an opposing team. Hell, if there's one thing history teaches us it's that if you mess with the Establishment, you're going down.
And here's the beauty part: The Establishment would be perfect as "the team you love to hate," because everyone hates the Establishment. Lefties, libertarians, Tea Partiers, peaceniks, the military — they all gripe about the Establishment keeping them down (and they're all right!). Even mainstream moderate types find ways to complain about the Establishment, because they blame it for all the polarization and gridlock. That's the great thing, or maybe just the ironic thing, about the Establishment: Everyone denounces it, even though almost everyone is part of it.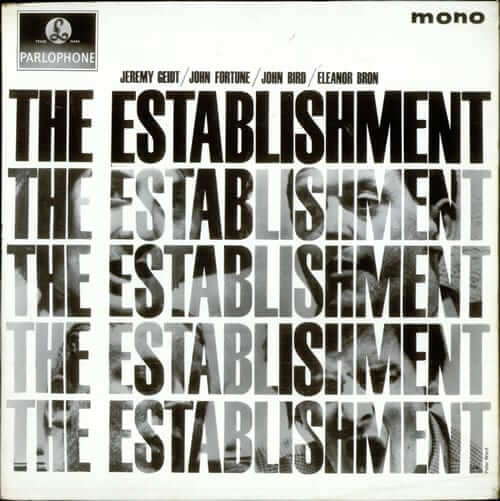 But if we're going to have a team called the Establishment, what would its logo look like — a guy in a suit? A blue pill? A Nike swoosh? The Yankees' interlocking "NY"? A mug shot of Roger Goodell?
I'll give a free Uni Watch membership card (or, if you're already a member, a freebie from my swag bag) to the person who submits the best Establishment logo. Come up with your best designs and send them to me here by the end of the month. Get crackin'!
+ + + + +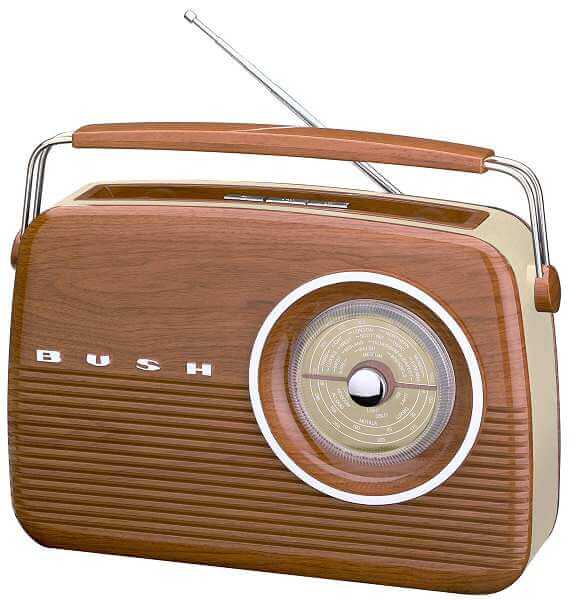 Uni Watch on the radio: I'm a big fan of Roman Mars's design-centric radio show/podcast 99% Invisible, and I'm also a fan of Jesse Thorn's pop culture-centric radio show/podcast Bullseye. So I was really excited when Jesse guest-interviewed me for Roman's radio show back in December. We talked a lot about baseball uniforms — caps, underbrims, pants, stirrups, etc.
The interview was really fun, but I had actually forgotten all about it until a few days ago, when Roman told me he was finally editing the segment and preparing to run it on his show. It went live yesterday — I'm really happy with the way it came out, and I'm pretty sure you folks will enjoy it too. You can access the audio and read some good supporting text here, or you can just listen to the embedded audio below — it runs about 18 minutes:
It's no exaggeration to say I'm thrilled to have been interviewed by Jesse and to be on Roman's show — a great twofer. My thanks to both of them.
+ + + + +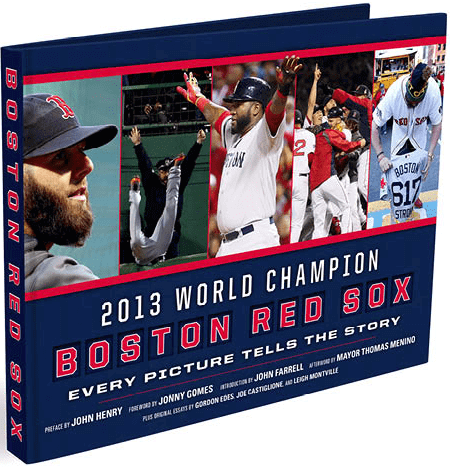 Yo, Red Sox fans: In case you missed it last week, Uni Watch readers are being offered a special deal on 2013 World Champion Boston Red Sox: Every Picture Tells a Story, a gorgeously produced coffee table-style book (not an e-book) that chronicles the 2013 Bosox season. It features over 200 photos (some of which you can see here), along with essays by team owner John Henry, outfielder Jonny Gomes, manager John Farrell, Boston broadcaster Joe Castiglione, former mayor Thomas Menino, journalists Gordon Edes and Leigh Montville, and more.
The book lists for $40, and Amazon has it for $27.33. But if you go here and use the checkout code RSX131, you can get it for $24.95 — definitely the lowest price you're gonna find. You know what to do.
+ + + + +
Tick-Tock: Today's Ticker was compiled and written by Mike Chamernik.

Baseball News: Tennessee wore tequila sunrise unis with stirrups on Sunday (from Derek Brownlee). "¦ The Diamondbacks will wear Kansas City Packers throwbacks today. In case you were wondering, here's a good article about that team (thanks, Phil). "¦ Also for today's Cubs game, the grounds crew will wear throwbacks as well (from Phil, again). "¦ Unclear if Lids is selling outdated Rangers caps (with the red squatchee) or if they haven't updated their listing photo yet (from Micah Hudgens). "¦ If you like Chicago baseball and you like meat, check out these T-shirts! (from Steve Shanabruch). "¦ The Angels tweeted a photo of Albert Pujols in the clubhouse in Washington after last night's game, and Elliott Pollack noticed the National League logo on the wall only has 14 stars on it. "The Nationals did not ever exist in a 14-team National League," he says. "I'm fascinated behind the backstory of this emblem! Did someone in Montreal order an appropriately-starred seal between 1993 and 1998, and nobody from the organization has bothered since?" "¦ Korean baseball teams are wearing yellow ribbons — actual ribbons, not just a representation of a ribbon — to support those missing in the South Korea ferry disaster last week (from Dennis C. Abrams). … Boston College will wear and auction off these flag-desecration jerseys later this week (from Phil). "¦ I covered high school softball yesterday and I noticed that one of the teams was wearing helmets that had a ridge in the back that allowed space for girls' ponytails. I never noticed this before and I have no idea if this is commonplace, but it's an innovation that makes a lot of sense. "¦ The Tohoku Rakuten Golden Eagles are going Tohoku Green for five games in the summer. "The uniform will include this 'Six Leaves, One Dream' patch, which refers to the six prefectures that make up Northeastern (Tohoku) Japan, which is the Eagles' fan base," explains Jeremy Brahm. … Yesterday Phil pointed out that the Mets had worn seven different jerseys in their previous seven games (at least if you count the NNOB/42 jersey for Jackie Day as a separate design). That tweet quickly became the basis for this Wall Street Journal article.

College Football News: Got a set of golf clubs? Turn your driver into a Notre Dame helmet! Or, stylize your iPhone with an ND helmet case (from Warren Junium).

Hockey News: Ducks center Ryan Getzlaf wore a half-mask during Games 2 and 3 against the Stars to protect the stitches on his face (from Chris Cruz). "¦ "Is there enough product placement in this pic?" asks Phil.

Soccer News: "A Scottish soccer team is wearing a centennial uniform of sorts and to mark the occasion they are doing so without a sponsor," says Matt Busch. "Sounds like a great idea. But oh wait, look there are still Adidas stripes and logos on the jersey! Has our culture become so used to the marks of Nike/Adidas/et al that we don't see them as sponsor logos anymore? Oh wait, don't answer that." "¦ "I'm a Green Bay Packers fan, so which La Liga team should I root for?" Here's a piece that addresses that question (from Alex Melendez).

Grab Bag: Toronto mayor Rob Ford was in the building for last night's Nets/Raptors game wearing a Raptors warm-up top (from Phil). … The new Arkansas secondary logo looks like Pumbaa from The Lion King (from Chris Mahr). "¦ A New Jersey man has an extensive World's Fair memorabilia collection (from Dave Rakowski). "¦ Here's a map that shows which college in each state has the highest graduation rate (from Mike Simmons). "¦ Major League Lacrosse unveiled new uniforms for the Florida Launch and Chesapeake Bayhawks (from Jared Buccola). "¦ A Hawaiian woman has a last name so long it nearly didn't fit on her driver's license (from Andrew Seagraves). "¦ "This is a photo from Tuesday's boys lacrosse game involving Rutland High in Vermont," says Tris Wykes. "The KP stands for Keith Page, a referee and coach in the Rutland area who died in March. Rutland's logo traditionally has interlocked Rs for Rutland Raiders. However, the lax team has gone with KP to honor Page. I thought this was much more striking than a simple memorial decal. What if the Minnesota Twins did that with their TC logo? Or the Yankees with they NY? A nice touch by this high school team." "¦ "The National Basketball League of Canada had their All-Star Classic over the weekend, and it was a color-on-color game," says Chuck Miller. "Or since it was in Canada, maybe that should be a colour-on-colour."