Today is Jackie Robinson Day, the day when we honor the first African American to play in the major leagues. But as you can see above, Robinson was not the first African American to wear a jersey and cap while in a big league team's employ — not by a long shot.
Those two guys are Waller Irvin (left) and Emmett Parker, who were hired as trainers for the New York Giants in 1923. That photo was taken during spring training of '23, and they appear to be wearing the Giants' 1922 home jerseys (although Irvin's was apparently modified to look more like a dress shirt, complete with a collar and sleeve cuffs).
When reader Bruce Menard showed me this photo last week, I initially thought these must have been Negro Leagues trainers. But no — they worked for the New York baseball Giants. Here's a Palm Beach Post article about Parker being hired by the Giants, and you can see Parker and Irvin in this 1923 Giants team portrait (click to enlarge):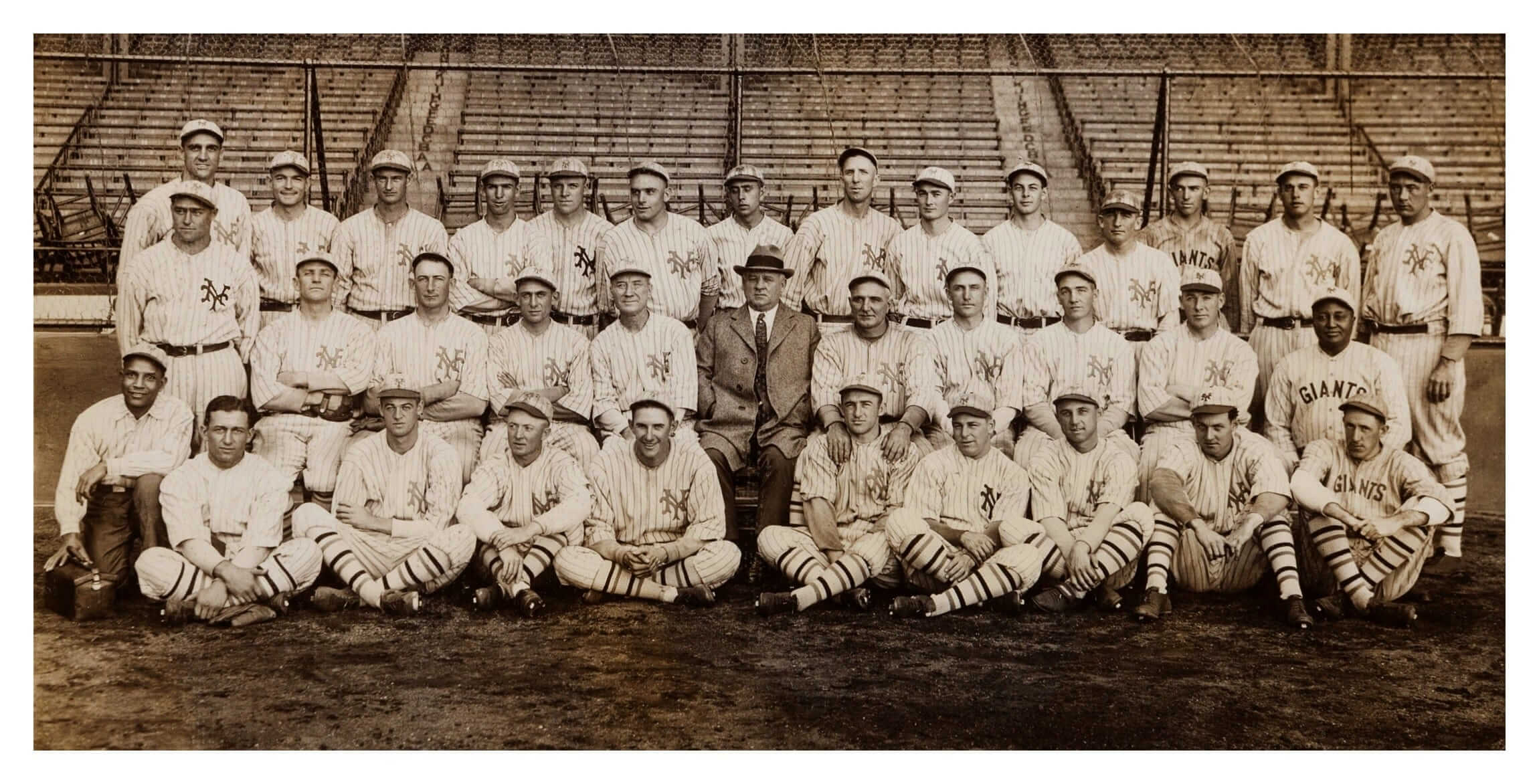 That's Irvin in the front row, far left. Parker is in the second row, far right. Both are wearing jerseys and caps.
Irvin and Parker weren't the Giants' first black trainers. Prior to hiring them, the team employed Ed Mackall. You can see him wearing a modified jersey and cap in this 1921 team portrait, front-row center (click to enlarge):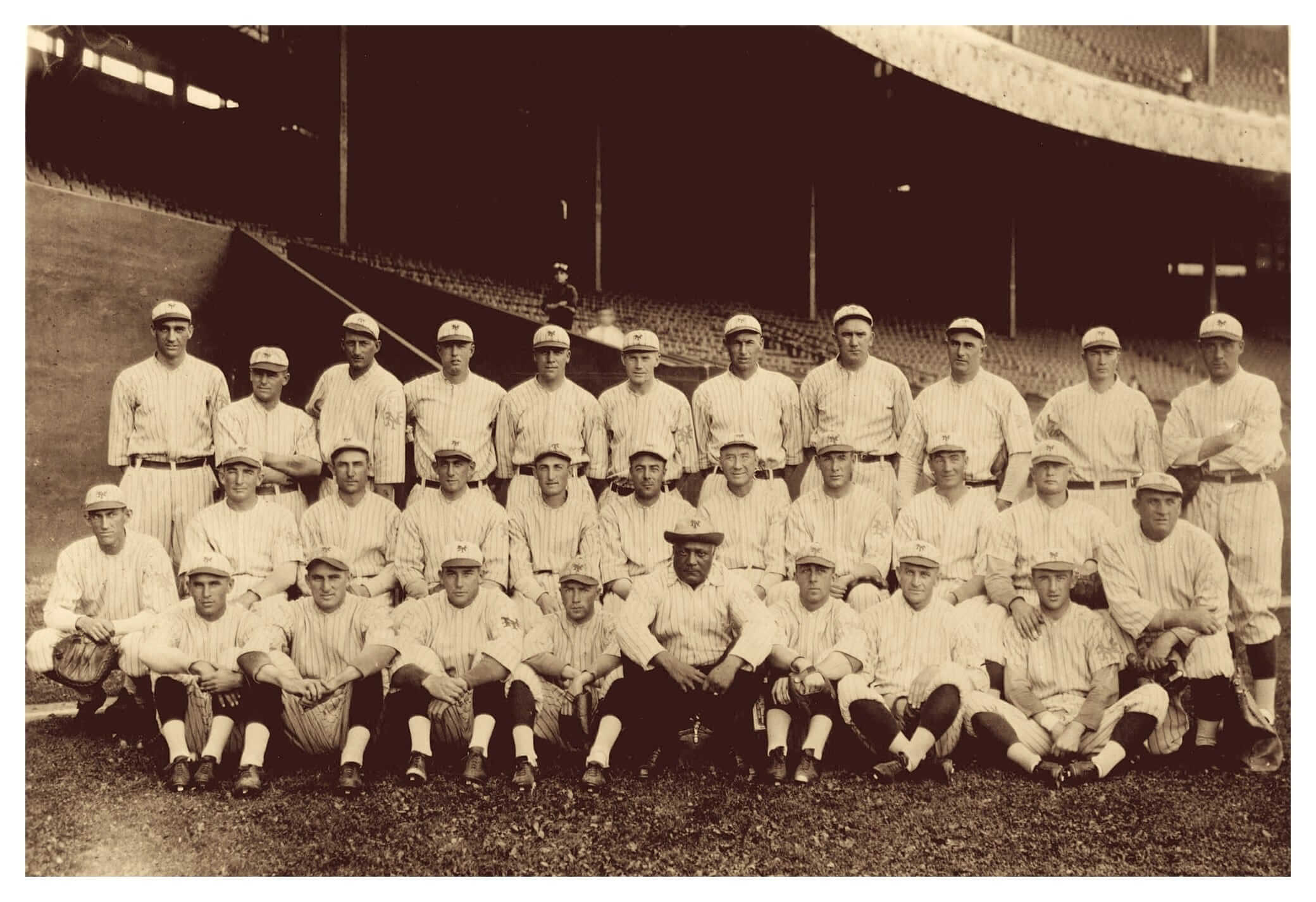 So blacks weren't good enough to play in the majors, but they were good enough to tend to the players' injuries and conditioning. Incredible!
When I told Bruce how surprised I was by this, he said there were other black trainers at that time — and even earlier. One of them was William "Doc" Buckner, who worked for the White Sox. Here he is in team portraits from 1910 and 1915. In the second one, from '15, he's at dead-center of the photo, wearing a Sox jersey (for both shots, you can click to enlarge):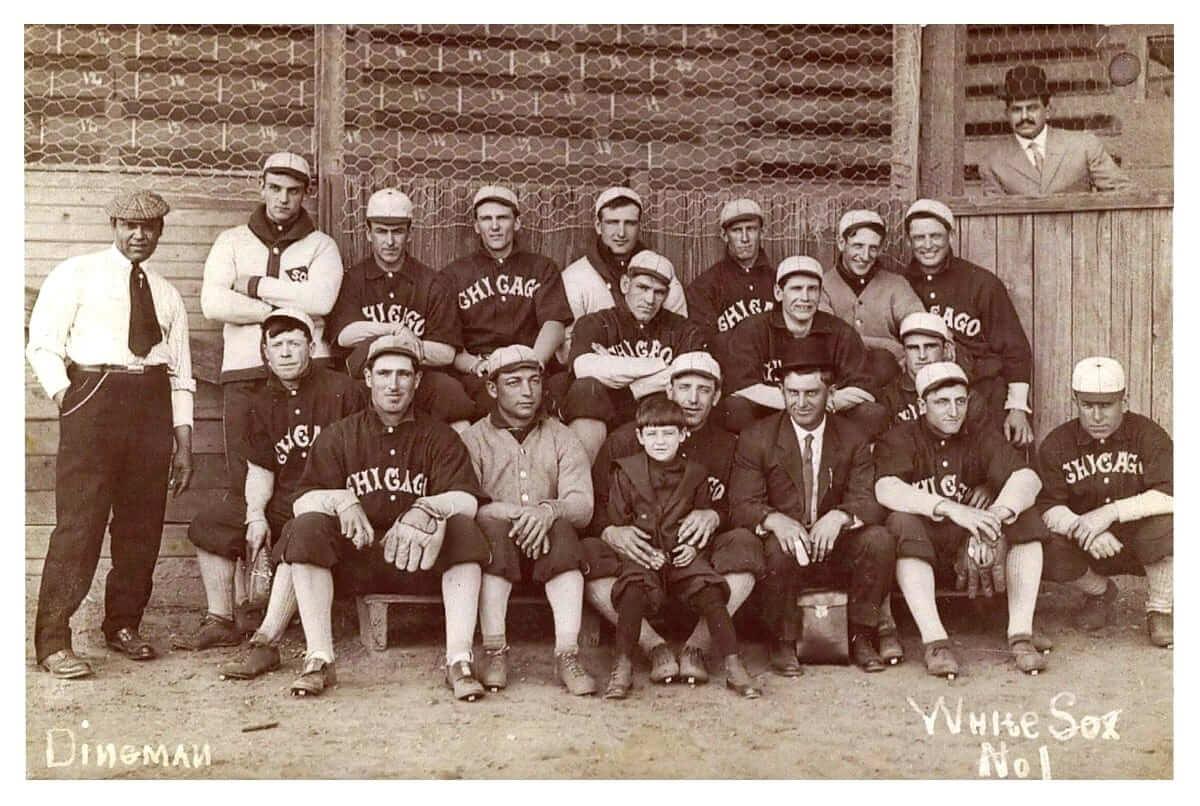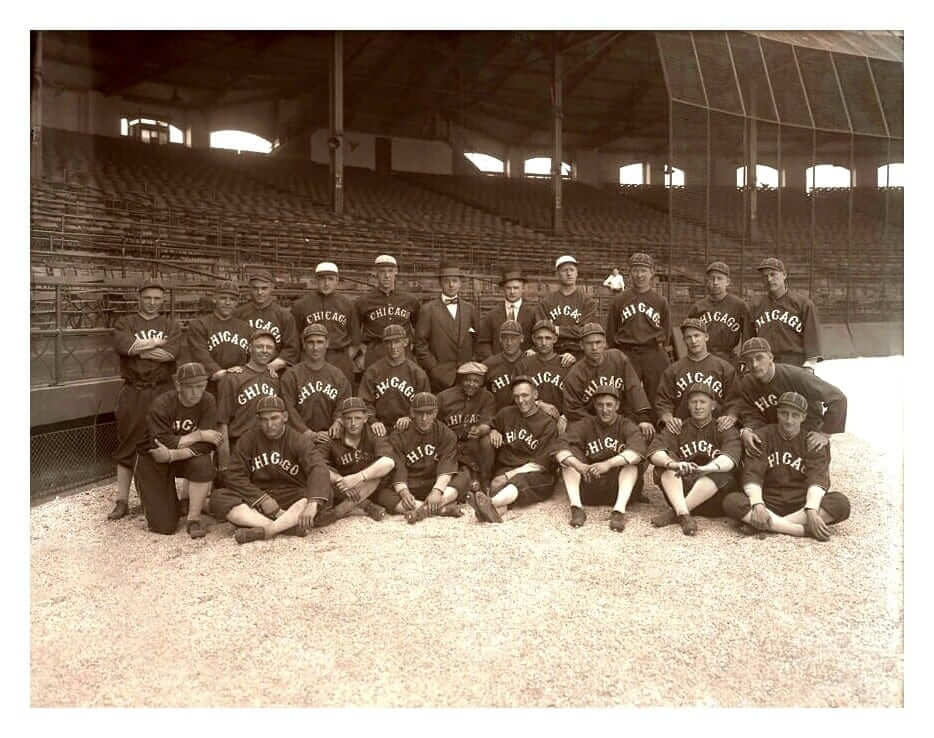 Another black trainer during this period was Edward LaForce, who worked for the Pirates. You can see him in the top-left spot of this 1909 team portrait, wearing what appears to be a polo shirt, not a jersey (click to enlarge):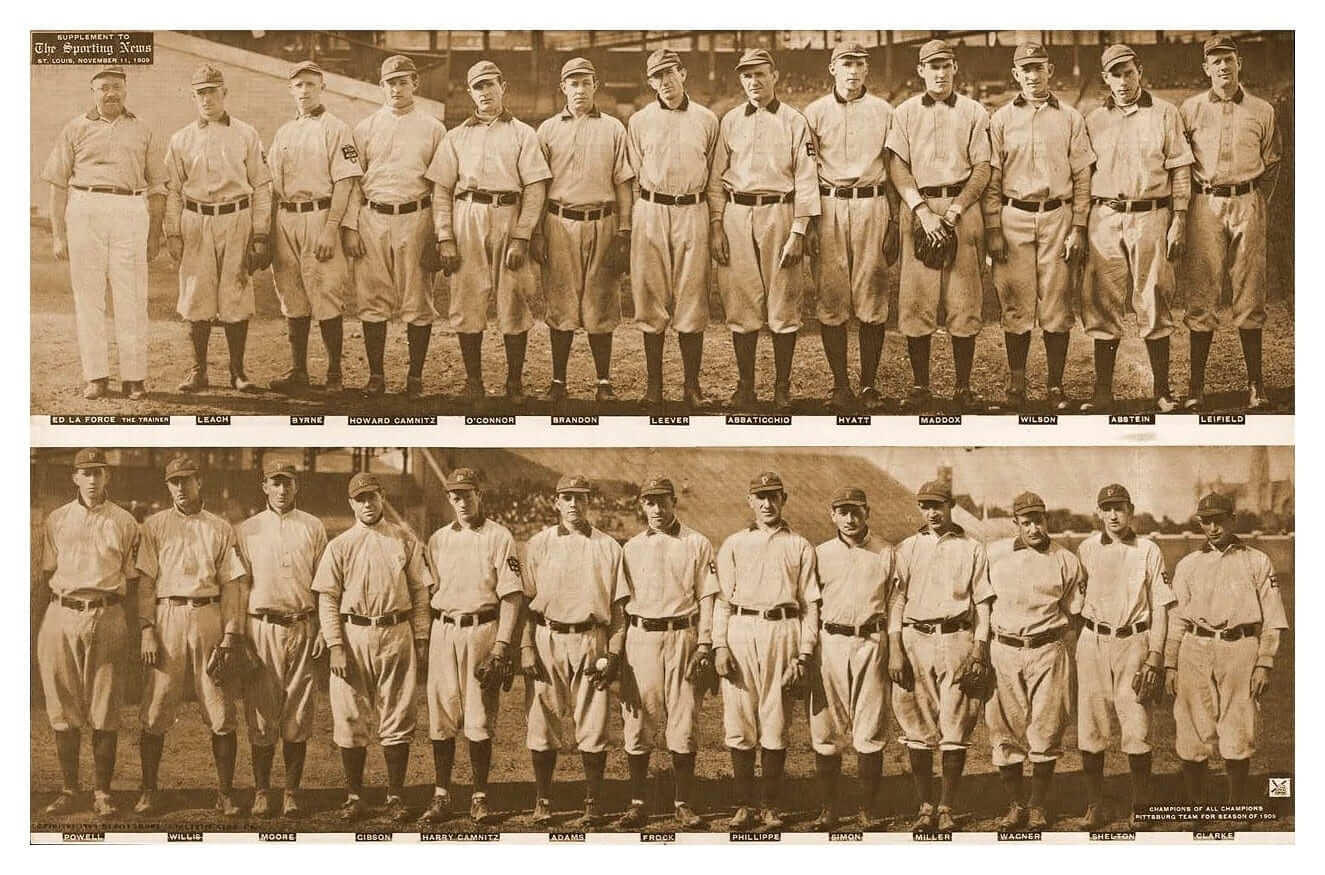 I was completely unfamiliar with the role of black trainers during this period of baseball history, so Bruce pointed me toward the book Fair Dealing and Clean Playing: The Hilldale Club and the Development of Black Professional Baseball, 1910-1932, which includes the following passage:
By the 1920s, several African Americans were employed as trainers in the American Association, Pacific Coast League, and other minor leagues. Yet black trainers, like all African American laborers, were susceptible to dismissal at the behest of whites. After the 1917 season Bill Buckner was terminated as trainer of the White Sox, reportedly because of Eddie Collins's dislike of African Americans. While Buckner was eventually rehired, trainer Doc Jamieson of the New York Giants would be fired because of manager Rogers Hornsby's predjudices.
This article about Ed Mackall from Johns Hopkins Magazine paints an even nastier picture:
Mackall was one of a cadre of esteemed black trainers in the league: Kirby Samuels of the St. Louis Cardinals, George Asten and Ed LaForce with the Pittsburgh Pirates, and the legendary William "Bill" Buckner of the Chicago White Sox. What's left unstated is that African-Americans were accepted in the clubhouse but not on the fields. One newspaper story notes that in the summer of 1919, Mackall hid under a passenger train's seats when the Giants passed through Springfield, Illinois, the site of a race riot earlier in the year; another reports that [manager John] McGraw felt it prudent to send Mackall back to New York rather than have him accompany the team to Chicago, where race riots had broken out as well. And a short piece in the October 2, 1908, Salt Lake Telegram points out that one member of the Giants isn't entitled to a share of postseason money should the club make the series: "The unfortunate person is Ed Mackall, colored trainer of the club."
Although Mackall didn't get a World Series share, at least one black trainer did. Buried within this article from The Miami News on Sept. 29, 1926, is the following: "The Cardinals voted each of the eligible players a full share of the [1926] series earnings. Half shares were awarded Kirby Samuels, the St. Louis trainer, and Clarence Lloyd, secretary of the club."
So as we celebrate Jackie Day, let's remember these trainers, who are part of the larger story about blacks and baseball.
(Extra-special thanks to Bruce Menard for schooling me on this fascinating chapter in baseball history, and for providing all of the photos used in today's entry.)
+ + + + +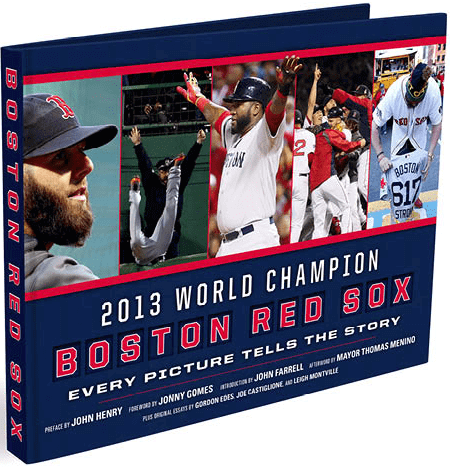 Actual ink-on-paper book deal: In recent weeks we've offered special deals on assorted e-books, but today I'm happy to announce an exclusive offer to Uni Watch readers on a regular book with pages and a cover and everything.
The book is 2013 World Champion Boston Red Sox: Every Picture Tells the Story, a gorgeously produced coffee table-style volume that chronicles the 2013 Bosox season. It features over 200 photos (some of which you can see here), along with essays by team owner John Henry, outfielder Jonny Gomes, manager John Farrell, Boston broadcaster Joe Castiglione, former mayor Thomas Menino, journalists Gordon Edes and Leigh Montville, and more.
The book lists for $40, and Amazon has if for $27.33. But if you go to this page and use the checkout code RSX131, you can get it for $24.95 — definitely the lowest price you're gonna find. (The ordering page will list a price of $40, but just use that checkout code and you'll be good to go.) You know what to do, right? Right.
+ + + + +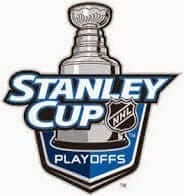 Start growing that playoff beard: With the NHL posteason now upon us, two longtime Uni Watch readers/contributors are cranking up their annual playoff rituals:
• Hockey Blog in Canada honcho Teebz is running his annual playoff pool. Check it out here.
• Illustrator Rob Ullman is working on his annual postseason cheesecake illustrations, which show the playoff match-ups as epitomized by jersey-clad chickaroos duking it out. He says the first-round illos should be ready to show us in a day or so. Looking forward to it, Rob!
+ + + + +
Collector's Corner
By Brinke Guthrie
I saw Cowboys Hall of Fame DB Mel Renfro play back in the day at Texas Stadium, and here's a detailed look at his jersey. Not much in the way of ornamentation, eh? No wordmarks, NFL shield, or maker's mark like nowadays. Nice, solid tackle-twill numerals, too. The listing says "early 1970s," but it must be from earlier than that, because there's no nameplate. But hey, was Mel cutting off his shirttails?
Here's the rest of this week's Collector's Corner haul:
• From reader Dave Hembree: "Thought Paul might like this really interesting old American Legion baseball jersey." [Indeed I do. "" PL]
• You're an official WIP Radio Philadelphia Eagles Fan when you display this 1969 sticker on your car.
• Joe Montana somehow got switched to wearing No. 10 in this 1982 Kellogg's 49ers mini-poster. More of 'em here.
Nice set of seven NFL helmet magnet note-holders, still in their original blister-pack!
• Can I interest you in a Texas Rangers helmet buggy?
• I'd swear this NFL bumper sticker is pre-1980s, despite what the listing says.
• The San Diego Chargers look sharp in this 1974 Stancraft poster. Hurry, this listing ends Tuesday night.
• Here's a 1967 wind-up Packers cheerleader bobblehead doll.
• Baltimore Colts fans, head back to the late 1960s with these bicycle helmet hubcaps!
• The WHA Calgary Cowboys didn't exactly go all out on their artwork, did they? [Hey, sometimes simpler is better. That's a classic of its type! "" PL]
Seen something on eBay or Etsy that you think would make good Collector's Corner fodder? Send your submissions here.
+ + + + +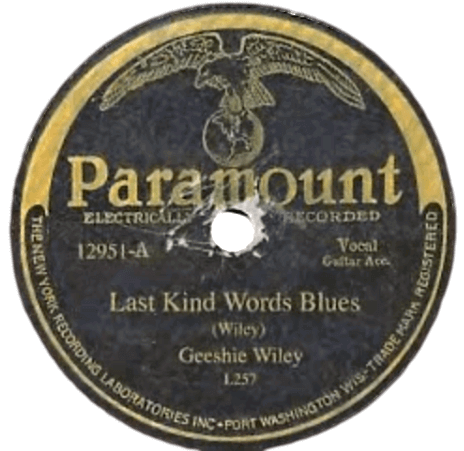 PermaRec update: The latest Permanent Record entry is about a really interesting attempt to find out something "" anything about two women who recorded some very special blues records in 1930 (including the one whose label is shown at right). Check it out here.
+ + + + +
Tick-Tock: Today's Ticker was compiled and written by Garrett McGrath (who stuck it out on Ticker duty even though he wasn't feeling well yesterday — hope you're feeling better today, Garrett!).

Baseball News: "The Cubs have worn their alternate road uniforms in every road game this year," says Matt Shepardson. "The only regular road jersey I've seen was on Junior Lake, when he wore the wrong uniform for an inning. Can it even be called an alternate if it's even worn the majority of the time?" Let's see what they wear tonight in the Bronx. … The Brewers wore their retro unis again last night (thanks, Phil and Chance Michaels). … Mr. Met has written a memoir (from Brinke Guthrie). … The New York Public Library holds the Spalding Collection, a series of over 500 primary documents over early baseball including these wonderful posed portraits of 19th century stars. We've seen those before, but once more won't hurt (from Lee David Wilds). … Here's a nice Padres redesign concept that incorporates elements from the team's Pacific Coast League and mid-'70s eras (from Brady Phelps). … Looking to start your own baseball team? Here's everything you need: The Newark Bears are selling off everything, including their team naming rights. Uniforms too, of course (from Rex Doane). … The Wilmington Blue Rocks (Advanced-A affiliate of the Royals) honored Jackie Robinson with retro "42" uniforms last night (from Gordon Cromer). "¦ In case you missed it over the weekend: The Angels are now wearing red shoes and belts when they wear their red alternate jerseys at home. They wear black shoes and belts the rest of the time. Are there any other MLB teams that currently wear two different shoe colors? "¦ The Charleston RiverDogs debuted their seersucker uniforms on Sunday (thanks, Phil).

NFL News: "One of my student workers who tried to gain favor with me made a homemade Cleveland Browns cake," says Joseph Bailey. He also saw Draft Day and had two comments about inconsistencies. "The college highlights they showed had the officials in white knickers which they haven't worn in years. Also the referee's hat was an adjustable cap and they only wear fitted caps." "¦ Here's a new one: The Rams are running a contest — with a $100,000 prize — to see who can predict their schedule, including opponents, times, locations, and dates (thanks, Mike).

College Football News: The Wisconsin Badgers wore a "Spring Game" patch for their annual spring game. You know, just in case you didn't realize that the spring game was the spring tame (from Nate Neumann). … The Akron Zips have added a matte blue helmet for the 2014 season (thanks, Phil).

Hockey News: The Coyotes, who are changing their name from Phoenix to Arizona next season, will be wearing throwbacks next season. Yes, the headline on that article says in 2015, not the 2014-15, but the tweets that the article is based on appear to indicate that the throwbacks will be for next season (thanks, Phil). "¦ A Canadiens player in a white helmet? Sure enough — that's one of many interesting bits that can be found in this great little 1967 NHL film (from Robert Leavell).

Basketball News: WNBA executives recently discussed their relationships with jersey sponsorships. Pretty interesting stuff (from Kevin Brown). … "I found this NBA 35th-anniversary poster at a flea market here in Milwaukee, picked it up for a dollar," says Stanton Smith. "Really like the top referees section." … The University of Illinois is getting ready to unveil their new "rebranded" look.

Grab Bag: My fellow intern Mike Chamernik sent in a video of what the Masters would look like if the greens had mini-golf obstacles on them. … Seth Shaw saw a truck on the highway from this company that utilizes the SEC logo within their own. … The Holbrook, New Jersey little league is going retro for the 2014 season (thanks, Phil). … Cody Harrod spotted part of an Oklahoma Sooners mural painted on the side of a building in Portland, Oregon, of all places.