[Editor's Note: Today we have an guest entry from an anonymous contributor who's going to tell us about an interesting category of uniforms: the shirts worn by Apple Store employees. Enjoy. "" PL]
By Anonymous
I've worked for years at an Apple Store in suburban mall. I recently asked Paul if he'd be interested in a rundown of what we've worn over the years, and he said sure.
Prior to 2006, Apple retail employees wore a black shirt with a grey rubber patch on the left sleeve with the Apple logo:
That changed around 2006, when we started wearing cotton T-shirts supplied by American Apparel. We got new shirts three to four times per year, and each shirt was imprinted with some pithy comment, usually on the back, along with illustrations of new products. The T-shirts were in different colors, according to job specification — Genius, Sales, Inventory, etc.:
This lasted until 2009-2010, when we switched to all-blue shirts with white Apple logos in the center of the front –initially silk-screened, now embroidered:
For approximately six weeks beginning on Black Friday, we all switch from blue to red for the holiday season:
Then there's the store Business Team, which wears black polo shirts with the Apple logo and "Business" embroidered on the left sleeve (presumably because polos look more businesslike than T-shirts):
I've also included a picture of the 30th-anniversary shirt we've recently been wearing. As you can see, the logo is clearly reminiscent of the old rainbow Apple logo that was on the original Mac:
You'll probably find a lot more pictures of different shirts on eBay, as it's pretty common for former employees to sell their old shirts.
+ + + + +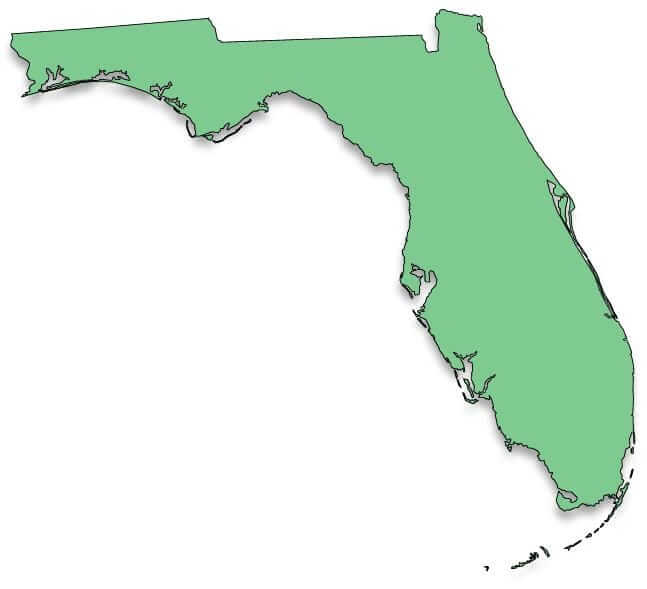 Sunshine State recap: In case you missed it over the weekend, Florida State and Miami both unveiled new football uniforms. Phil did a sensational job of breaking down both new designs — look here for FSU and here for Miami.
+ + + + +
Tick-Tock: Today's Ticker was compiled and written by Phil, except for 'Skins Watch, which was handled by Paul.

'Skins Watch: "Since Florida State adopted the Seminoles nickname 67 years ago, no known Seminole Tribe of Florida member has played football for the school," says David Wilson. "Justin Motlow will change that in two months." … The National Indian Gaming Association, a nonprofit that includes 184 Indian nations as members, has canceled its sponsorship of a charity golf event in Arizona because of the event's ties to the 'Skins, proving yet again that only white people care about this issue (from Don Silsby). "¦ David Firestone has written a piece about why he chose to de-Chief his Indians jersey.

Baseball News: On Saturday night, the Orioles put a "17" in their bullpen as a tribute to recently hospitalized Brian Matusz (nice find by Andrew Cosentino). … Jake S. found this 1990 Franklin Stubbs card and asks, "What is that on his wristband? A picture of himself?" I'm pretty sure that's one of those "Say No to Drugs" wristbands that were popular back then. Wrigley Wax has a pretty good write-up on the practice. … The Brewers again wore their ball in glove throwbacks yesterday, for the third straight day. Because winning streak. More photos here. … This is probably not an official Ryan Braun bobblehead. … Interesting schedule quirk for the Mets has them playing only teams with an "A" logo over a two-week stretch. … Meet the San Diego Padres' biggest fan, so to speak. Says submitter Jared Buccola "Now THOSE are some baseball pants." … David Greenwald says, "No better way to tell people you love Yankees baseball and that you're also getting married." … The Arkansas Travelers have gone hunting, notes Bob Smith. "Oh, wait, never mind, they're playing baseball." … Really good article in Deadspin about how the Phillies used children's drawings of players to serve as the representations of players in their lineup (big thanks to Kurt Esposito). … Not sure if this has been covered before but just in case: Harrison Tishler noticed this year's ASG Futures jerseys will using the two-color templates (similar to what some teams are using as BP jerseys this year).

NFL News: Are these the designs for the NFL Draft caps? Submitter Brandon Seale writes, "Seen a couple examples of these floating around the past few days, if this is the design for the drafts caps…woof!" … "I got to take a tour of the Arizona State University football offices over the weekend," said Kenn Tomasch. "They have a wall with helmets of each of the NFL teams with plaques listing the Sun Devils who have played for those teams."

College Football News: Obviously "natural grass" is sooooo 2013: Warren Junium notes Notre Dame will switch to artificial turf for the 2014 season. Jim Vilk sent in a different article on the fake grass without comment. … "Uni Watch readers who want a Penn State Spring Game jersey can click here," writes Ryan Progin. "Sales will benefit the Uplifting Athletes – Penn State Chapter." … Saturday's UCF spring game featured some pretty battered and scratched helmets. Says submitter and alumnus Brian Cargo, "Not often you see game action with those scuffs, especially with such detail."

NBA News: It's not quite a frankenjersey, but Brandon Blaikie spotted this at the Brea, CA Ross. "You know, where the 5.1 earthquake happened a couple weeks ago," he says. "Must have knocked a Lakers jacket into a Thunder jacket. I think it was ten bucks." … UW ticker intern Mike Chamernik was at "an all-hot sauce store" where he found NBA team hot sauce. Mike "would have bought one but it was like $9 per bottle."

Hockey News: Reader Alan Kreit was at the Islanders pro shop in Syosset to buy his son skates when he stumbled on these Islanders laundry bags. Even though he's a Rangers fan, he thought this was cool. "Along with other game used stuff they had laundry bags with the players' numbers," he says. "Check out the sewn-on texture."

Soccer News: Liverpool wore "96" insignias on their jerseys in their match vs. Manchester City yesterday. The Hillsborough Disaster resulted in the deaths of 96 people and injuries to 766 others. That incident will be featured on ESPN on April 15, in one of their excellent 30-for-30 docs.

College Hoops News: Here's a pretty interesting article from Paul Lee about Wilson being the official ball for the NCAA tournament. (During the regular season, NCAA rules allow the home team to choose the brand of ball.)

Grab Bag: Good spot from Paul Lee again, who notes he's seen magazines featuring athletes wearing clothing from multiple manufacturers. "Here, the runner's wearing a Nike top and an Adidas bottom. (Can't tell who makes the shoes.) I think that's pretty neat, and I commend the magazine for doing it." … G.I. Joe comes to big-time boxing: Timothy Bradley Jr. wore camouflage trunks for Saturday night's bout against Manny Pacquiao (thanks, Paul). … Now this is a truly epic Detroit fandom cake (thanks to Robert Silverman). "¦ Check out this old UK mix record featuring a Royals player on eBay. Submitter Timothy Burke believes that's Kevin Seitzer, because "the team only had a handful of white guys who batted righthanded, and it's not Pat Tabler. I suppose it could be Bill Pecota but I don't know what Bill Pecota looks like. I just think it's a weird thing to use on a record of British dance hall hits." Indeed. "¦ "This upcoming weekend will see the implementation of NOBs on AFL jumpers, league-wide," says Leo Strawn Jr. "Here's a sneak peek of all 18 clubs and a closer shot of a few of them." Further info here. … Paul was at the Brooklyn Beefsteak yesterday, and the head on his beer was doing a spot-on impersonation of a View-Master reel."
+ + + + +
Uni Watch Hit Parade: Paul here. Life's been a bit busy lately, so my thanks to our anonymous contributor for handling today's lede and to Phil for handling the Ticker.
Now then: Several bands have released really, really good records lately. Dig:
1. The Cincinnati trash-pop band the Tweens (great name, esp. for their snotty, play-with-your-food sound) have a killer self-titled debut LP that's destined to be the soundtrack of my summer — and yours too, if you're smart enough to give it a listen. Bands like this usually don't have the depth, maturity, or songwriting chops to make more than one good record, so this is likely the Tweens' peak. But there's no shame in one-and-done when your debut is as good as this one. Here's a great track that will have you humming along by the second verse:
2. The New Jersey indie band Real Estate has made several good records, but their new one, Atlas, is head and shoulders above their earlier works. Soft, shimmering guitar pop from guys who have totally figured out what they're doing. Here are two highlights:
3. The Australian singer/songwriter Courtney Barnett put out two excellent EPs last year. They've now been combined on one album, called The Double EP: A Sea of Split Peas. She has this really laconic vocal style that kinda drips out, which I really like. Here are two of her best tracks:
4. The Beets are an indie band that I've always found pleasant but unremarkable. Now their frontman, Juan Wauters, has come out with a solo album called N.A.P. North American Poetry, which I like better than anything the full band has done. It's basically folk-pop — sometimes bracing, sometimes gentle, but always well-constructed. Here are examples of each style:
5. I've previously sung the praises of the Ohio band Connections, but it's worth repeating: Their Year One album, which compiles the three records they released last year, is totally the shit:
If you like this stuff as much as I do, don't just listen for free — support the bands by buying their CDs.
Meanwhile, happy Passover to all who are celebrating tonight — enjoy.