If you can't see this slideshow, click here
[Editor's Note: Today's main entry is from intern Mike Chamernik, who has something very appropriate for the onset of the baseball season.]
By Mike Chamernik
When I turned 14 in 2004, my dad gave me a pretty swell birthday gift. Even back then he knew I enjoyed history, nostalgia, and aesthetically-pleasing sports memorabilia, so he surprised me with a gift bag filled with, among other items, old scorecards. The bag included Cubs scorecards from 1966 to 1978, plus the 1990 and 1995 versions, and Cardinals scorecards from 1966 and 1972. You can see some of the covers and interior pages in the slideshow above.
While the Cardinals scorecards (does anyone call them the Cards' 'cards?) are nice, the Cubs' programs are the true gems. The 1966 to 1971 editions featured cover artwork from longtime Cubs graphic artist Otis Shepard. As you may recall, Paul recently featured a 1937 article about him. Even though he died in 1969, some of his artwork must have been released posthumously, because the 1970 and 1971 cards have "Shepard" inscribed on the back covers — interesting that he created the template for the back-cover advertisement, in addition to doing the front-cover artwork (for all of these, you can click to enlarge):
Shepard had a distinctive style that was very visually pleasing. The artwork was angular and geometric yet colorful and striking. This cover uses vibrant warm and cool colors along with white and black, and notice how the lines intersect and even up — the top of the fielder's arm, the back of his neck and back of his cap are all on one curved line:
This scorecard uses the minimalist approach. It has very little detail — the only features on the two men are noses and ears on the faces, a tie for the ump, and a belt and triangular stirrups on the manager — but it works very well:
Although Shepard's artwork was no longer being used by the late 1970s, the two programs in my collection from that period show dustings of his influence, as you can see here:
By the 1990s, the Cubs had switched to using action photos (and ads!) on the scorecard covers — a big shift away from the old illustration-based style:
My favorite scorecard is the 1971 Cubs edition. I'm not sure if all the programs that year had a printing error that made the colors appear out of registration, but the one I have is really trippy. It captures — perhaps inadvertently — the psychedelic era of baseball:
Another cool thing about these cards (and, unfortunately, my scorecards aren't with me at my current residence so I couldn't scan them) is that in the Cardinals cards, not only is the score kept throughout the game but the keeper, my great-aunt, wrote brief annotated notes. She jotted down game action descriptions but also noted what the teams were wearing, what the vendors were selling, and even what color the seats were. I remember the Busch Stadium seats were described as salmon-colored. This is extremely fascinating to read 40 or 50 years after the fact; it has a time capsule effect.
Getting the scorecards as a gift inspired me to collect scorecards myself. I even used to keep score of games and write my own notes and stuff. Too bad the more contemporary scorecards aren't as cool as the old ones.
+ + + + +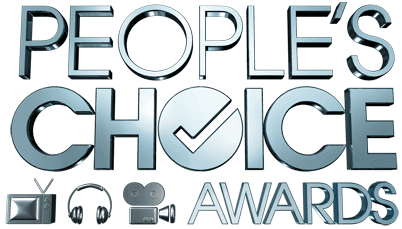 Chart-toppers: Paul here. Last week I wrote that piece about the role of cultural critics and how critical tastes relate to popular tastes. That piece included the following bit:
[P]eople now have more ways than ever to express their tastes. They can start blogs, post on Twitter, vote on American Idol, and so on. This reminds me of … the advent of the People's Choice Awards [in the 1970s]. Even though I was just a kid at the time, I remember thinking, "What's the point? Don't we already know who the "˜people's choice' winners are, just by looking at sales figures? Who needs an award for that?" The situation nowadays, with all the internet-driven ways people can express themselves, is like a giant, society-wide version of the People's Choice Awards.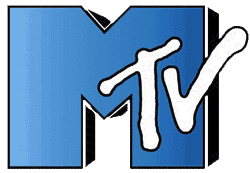 I thought of that passage yesterday when an interesting bit of news came over the wire. But before I get to that news, let me backtrack for a minute: The years I attended college (1982-1986) were right when MTV was starting up and becoming really popular. I was lucky enough to work at and then co-manage an on-campus record store at the time, and we always had copies of Billboard magazine, the trade journal of the music biz, at the store. Billboard, of course, is famous for its music charts, which supposedly measure sales and popularity, and it was around this time, I think in '84, that they added a chart for music videos. I recall saying to another person at the store, "Wait a minute — this doesn't make any sense," because music videos at that time began and ended with MTV airplay. There was no YouTube (duh), and VHS sales of music videos were still in their infancy. So the Billboard music video chart was really just measuring what MTV felt like playing, which wasn't a measure of popularity — it was just a measure of one company's content choices (which were presumably influenced by all sorts of corporate graft from the music labels). True, Billboard also ran lots of radio airplay charts, but those were aggregated from hundreds, maybe thousands of stations, so at least they presented a composite snapshot of something fairly broad (even if it was only a snapshot of how payola worked at that time). The video chart was just a snapshot of MTV. Who needed a chart for that?

About 10 years later, in 1993, I found myself working for Billboard, at least peripherally. I never wrote for the magazine but I was the senior editor for its book division, Billboard Books. We did mostly chart-based books like The Billboard Book of Top 40 Hits, The Billboard Book of One-Hit Wonders, and so on — bathroom books, basically (and I mean that in the best sense of the term). It was around this time that Billboard's sales charts to reflect bar-code sales data from SoundScan, instead of using self-reported sales figures phoned in from record stores (plus whatever bribes and graft were still baked into the system). SoundScan totally rewrote the Billboard charts — country and rap artists had claimed for years that their album sales were seriously underrepresented under the old system (maybe they just didn't know who to bribe), and it turned out they were right: Once the SoundScan numbers were factored in, country and rap artists suddenly shot to the top of the album charts, often debuting at No. 1. I was uncomfortably aware of the fact that most of the chart-based books I was working on were based on old, pre-SoundScan chart data that was almost certainly bogus.
I left Billboard Books in 1996 but have kept an eye on the goings-on in the Billboard world. The magazine has been bought and sold a few times over the years, and my sense is that it's been struggling, which I guess is no surprise when you consider that Billboard operates in one beleaguered industry that's been brought to its knees by the internet (trade journalism) and chronicles the workings of another (recorded music sales).
All of which is very lengthy way of saying I was particularly interested to see the news yesterday that Billboard is adding a new chart for — get this — music-related tweets. Key quote, from Twitter's "head of music" (who knew Twitter had a "head of music"?), Bob Moczydlowsky: "We want music business decisions to be based on Twitter data."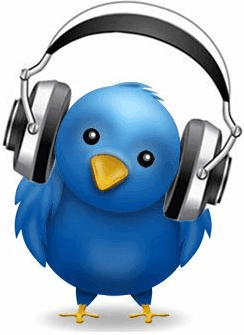 Now, Twitter is extremely useful for a great many things. But I'd like to think that everyone reading this is smart and well-informed enough to know that it's ridiculously easy to manipulate Twitter data. With a little bit of money, for example, you can buy yourself 5,000 new followers, and there are all sorts of automated things you can set up to present a distorted view of reality. Does anyone really expect "music business decisions to be based" on something that malleable? (Maybe they do. After all, the pre-SoundScan Billboard charts offered a distorted sense of reality too.)
But here's the thing: Even if Twitter data were reliable, what would it tell us aside from what Billboard's other charts already tell us? "Look, Beyoncé is trending!" — wow, there's a scoop for ya. It's like a giant version of the People's Choice Awards all over again — popular taste reaffirming itself. Nothing new about that, but it's still pretty fascinating.
+ + + + +

'Skins Watch: Stephen Colbert had a humorous take on Daniel Snyder's latest maneuvering last night. You can see it at the 4:55 mark of this video clip (from Joshua Paster). "¦ Research by a psychology professor at the University of Washington confirms what previous research has shown, namely that the use of Native American mascots has a harmful psychological effect on Native students (from Jess Lemont). "¦ Also from Jess: A west coast group plans to stage protests when the Indians play in Oakland next week and in San Francisco next month.

Baseball News: The Red Sox will wear the white "Boston" jerseys on Marathon Monday, which I gather will now become an annual thing. I asked the team about this repeatedly in the days leading up to the publication of my MLB season-preview column, but they played coy. Grrrrrr. They also played coy about whether they'll be wearing anything special for their ring ceremony (like, say, this cap), and they were coy about that too. Draw your own conclusions. … My ESPN colleague Jim Caple attended the Dodgers/D-backs games in Sydney, Australia, where he noticed that the Perth Heat — that's an Aussie baseball team — have a mascot who looks suspiciously like Mr. Met. … When a Ticker submission begins with "I was reading this great article in Garden & Gun magazine," you just know it's going to be a doozy. So: Scott Moody was reading the aforementioned publication and spotted this article about adult sandlot baseball. "I did some searching on the web," says Scott, "and man, they do some really cool things that Uni Watch readers would love, including this patch and this flyer. Check out all their photos." … Tremendous multi-colored striped stirrups for Eastern Guilford High School in North Carolina — or at least for that one guy (from Don Conrad). … Sacramento River Cats will be going THOB on Aug. 13 (from Brady Phelps). … The Reds are adding two exhibits to their team Hall of Fame (thanks, Phil). … I think we can now say with some certainty that the Star Wars thing has officially become the year's most annoying jersey trope. "¦ Big slate of promotional dates this season for the Toledo Mud Hens, including a Ghostbusters-themed uni (thanks, Phil). "¦ Louisville Slugger has made a bunch of Opening Day bats, although I don't know if they're going to be used in games (Phil again). "¦ The Brewers wore their usual BP jerseys for yesterday's spring training game — except for pitcher Brent Leach, who was wearing an old (or minor league?) BP jersey (from Martin Rivas). "¦ In an even weirder case of a pitcher wearing the wrong jersey, Phillies reliever Jonathan Papelbon wore teammate Carlos Ruiz's jersey yesterday (from Harrison Tishler). "¦ I had previously reported that the Dodgers had custom bat knob decals for the two games Down Under. Here's how they looked on the bats (from Andrew Cosentino). "¦ In a related item, the Orioles have been using spring training-themed batting knob decals (Andrew Cosentino again). "¦ Also from Andrew: Orioles pitcher Kevin Gausman has been wearing some pretty clunky-looking glasses. "¦ And one more from Andrew: The Orioles wore "MB" wristbands the other day in memory of PR director Monica Barlow, who passed away on Friday. "¦ The Giants wore BP jerseys with regular game caps for last night's Bay Bridge Series game against the A's. "Oakland wore BP jerseys and caps," says Rich Paloma). "¦ New gold uniforms for Alabama State. "I love these," says Phil.

NFL News: Here's a spec-fucking-TACular photo of Johnny Ramone wearing a Dolphins T-shirt onstage. Yabba-dabba-doo! "Note the lack of security — ah, to go back to more civilized times!" says Sterling Foster.

College Football News: Everyone went ape-shit yesterday over Johnny Football wearing a Nike jersey and G.I. Joe shorts at Pro Day. And look, you can buy some of the same crap he wore, wheee! "That's pretty absurd, even for Nike," says Kyle Beaudoin. … Little item about how how Penn State updated its logo 27 years ago. "A friend of a friend has that logo tattooed on his lower leg," says William Yurasko. … Here are some thoughts about bling-ish college football uniform designs (thanks, Phil). … Reprinted from yesterday's comments: Here's a little-noted feature of the new Speed Flex helmet.

Hockey News: Unusual uni match-up last night in Florida, as the Panthers wore white at home and the Hurricanes wore their black alts (thanks, Phil). "¦ European company has come up a non-circular puck. "It kind of looks like a half-eaten Klondike bar, but the point of the odd shape is to create irregular bounces off the boards," explains the Hungry Hungry Hipster.

Soccer News: Pretty sure we'd already seen a leak of Portugal's World Cup away jersey, but now it's been officially unveiled (thanks, Phil). "¦ Incidentally, I've been working on a big World Cup column for ESPN. But since I don't know jack about soccer uniforms, longtime reader/contributor Trevor Williams has been assisting me, and he's being doing a sensational job. I've learned about soccer uni history just by reading and editing his copy! Thanks again, Trevor.

NBA News: Jodie Meeks of the Lakers says he likes the sleeved jerseys. Rumors that Adam Silver paid him to say this are almost certainly untrue (thanks, Phil). "¦ The Trail Blazers are inviting fans to vote on a new court design.

College Hoops News: More crazy brand policing: Wisconsin player Zach Bohannon wasn't allowed into his team's closed shoot-around until he removed the label from his water bottle. Douchebags (from Jeff Ash). … Interesting article+chart on how long it takes to play the last minute of a college hoops game (from Ken Singer). "¦ Holy moly, look at this amazing 1971 UCLA program cover! Psychedelic, man (thanks, Phil).

Grab Bag: Here's another one of those mock-untucked basketball jerseys. That's Canton McKinley High from Ohio in 1989 (big thanks to Vince Guardado). … Here's some box lacrosse video from 1994. "Too much spandex, tons of traditional sticks, and a football facemask in a pro lacrosse game, which terrifies me still," says Connor Wilson. … Faaaascinating photo gallery of children from around the world in their bedrooms. Wait till you get to the kid from Kentucky (thanks, New Girl). … Here's a new one: Maryland lacrosse — and maybe some other Terps sports, I'm not sure — has a "Farewell to the ACC" logo (from Anthony Pellegrino). "¦ By the time we meet again next Monday, it will be baseball season! Isn't that a nice thought? See you then.