Click to enlarge
I don't have much time today, so I'll have to make this quick. Here's what you need to know:
1. What you see above is the new Buccaneers helmet, which was unveiled last night.
2. My very preliminary thoughts on the helmet, written within the first few minutes after the unveiling (and therefore subject to change once I see how it looks on the field, or once I feel like changing my mind for any number of arbitrary reasons), are laid out in this ESPN piece, which was posted last night.
3. I have another ESPN piece today, and it's an exclusive — check it out here.
4. By the time most of you read this, I'll be on my way to my first day of grand jury duty. It should be a fascinating civic exercise, but I'm annoyed by how blog-disruptive it's going to be. So if you were recently charged with a felony in Kings County, don't be expecting any sympathy from me (especially if you were wearing purple while allegedly committing the crime).
Okay, gotta run. I have lots of content stockpiled for next week, so things will run pretty much like normal, even if I'm busy handing up indictments. Enjoy your weekend and I'll check in with you on Monday. "" Paul
+ + + + +
PermaRec update: A tattered 50-year-old love letter found under the rodent-infested seat of a rusted-out 1959 Chevy Bel-Air — and then returned to its rightful owner — is the focus of the latest entry on the Permanent Record Blog.
+ + + + +

'Skins Watch: As several people have pointed out, it's high time for a reputable new poll — instead of the questionable 10-year-old one that everyone likes to cite — to see what Native Americans think of the 'Skins name (from David Goodfriend).

Baseball News: Curtis Granderson was breathing Ethier the other day (from Nicholas Schiavo). "¦ New tequila sunrise-esque alternate for Malvern Prep (from Drew Flanagan). … Okay, so this is really weird: One of the many take-offs of MLB's silhouetted batter logo is this Mexican Baseball League design. That logo showed up yesterday as a helmet sticker in the middle of the violent protests in Ukraine. Bizarre (great spot by Neil Strawmyer). … "A Royals pitching prospect called the veterans on the team 'old guys,' so they decided to have some jersey-related fun by changing their NOBs to 'Old Guy,' reports Brian McDavitt. "Ah, the joys of spring training." … Paul Caputo has written a series of blog posts about minor league nicknames and logos. … Uni Watch's latest hosiery hero is Braves prospect J.R. Graham, who wears stirrups. He goes for a distinctive look in part so he'll be more visible to his mom, who is legally blind (from Chuck Alexander). … As we've mentioned several times now, the Mets are using lowercase NOB lettering for three of their players. Here's an argument against that.

NFL and College Football News: Reader Mike Sullivan got a Bills helmet for Christmas and is wearing it for one photo per day, wherever he happens to be. … Really good article about Arkansas's difficulties in achieving the proper shade of red (thanks, Phil). … If you look closely at this sequence from last December's Baylor/Texas game, you'll see Baylor's No. 60 wearing different pants striping than everyone else (good spot by Josh Lassiter).

Hockey News: The Alaska Nanooks are going GI Joe (from Brad Iverson-Long). … The Dropkick Murphys are selling a sticker featuring a shamrock patterned after former Bruins goalie Gerry Cheevers's mask (from Tris Wykes).

College Hoops News: If you're a fan of mismatched jerseys and shorts, you're gonna love Oregon's new look. Naturally, I love the striped socks, as well as the color scheme (thanks, Phil).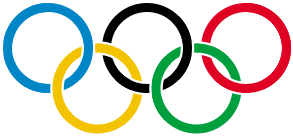 Olympics News: In the wake of last night's figure skating results, many people are questioning the sport's competition's subjective scoring system. What a surprise. Not a sport, a constant source of controversy and embarrassment, doesn't belong in the Olympics, get rid of it already. … Whoa, check out the amazing jersey worn by the 1948 Canadian hockey team (thanks, Phil).

Grab Bag: The latest installment of the Brooklyn Beefsteak will take place on April 13. … Sponsorship run amok: Journalists seeking press credentials for the Brit Awards (the UK version of the Grammys) were asked to agree to mention MasterCard in their coverage. Douchebags. … This is bizarre: Some recently discovered dunes on Mars look a lot like Star Trek insignia badges. … My buddy Rob Walker has written a great piece about aesthetically pleasing security cameras. … New logo for The Tonight Show (thanks, Brinke)… New secondary logo for the St. Cloud St. athletics department (from Matt VandeVoort).