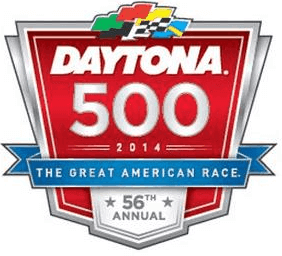 [Editor's Note: With the Daytona 500 set for this Sunday, we have a guest entry by Clark Ruhland, who'll bring us up to date on all the latest NASCAR paint schemes. "" PL
By Clark Ruhland
Sunday marks the start of the longest season in professional sports with the 56th running of the Daytona 500. Sponsorship and its direct connection to merchandise sales leads to changes in car paint schemes (or liveries) during the off-season, so here's a rundown of some notable paint scheme changes for 2014, as listed by car number:
1. Jamie McMurray
Only a slight difference from the 2013 design, with a numerical font change. This has to do with the Ganassi race team breaking ties with Dale Earnhardt Inc., which was the original owner of that design when the team started in 1998.
2. Brad Keselowski
The 2012 Sprint Cup champion is running a special design just at Daytona in conjunction with Miller Lite returning the original can design. His standard 2014 Miller scheme remains the same from 2013.
3. Austin Dillon
The number synonymous with Dale Earnhardt returns to the premier series for the first time since 2001. Dillon is no stranger to the 3 car, as he has won minor league championships with that number. His Cheerios paint scheme has a unique ad campaign that works well with the return of the number. (As you may recall, Dillon drove the Honey Nut Cheerios car last year, which was Paul's favorite car at the 2013 Daytona 500.)
4. Kevin Harvick
It's not uncommon for divers to carry sponsors with them when they change to a new race team. However, it's rare for the new race team to keep the exact same design as the old team. Harvick's Outback Steakhouse car has a cool fade to it, and everyone will get a free Bloomin' Onion the following Monday if he finishes in the top 10 in a race.
5. Kasey Kahne
No sponsorship change for the 5 car, but the design has been honed and improved.
10. Danica Patrick
The easiest car to spot on the track last season is sporting a lot more orange in 2014. This is a huge downgrade –the bright green design had been her established look since her first race. The change was likely made to boost merchandise sales.
13 "" Casey Mears
The GEICO racing team made a slight visual change this season switching manufacturers from Ford to Chevrolet.
14 "" Tony Stewart
It is standard for a driver to have his name above the door of his car, but Stewart has his nickname, Smoke, and he even had the nickaname's logo changed for 2014. Stewart splits his season with Mobil 1 and both of these designs have been slightly upgraded from the 2013 season.
16. Greg Biffle
3M remains one of the rare sponsors in the sport to be on the car for an entire season, but the design has taken a step back from last season.
17. Ricky Stenhouse Jr.
Also known as Mr. Danica, Stenhouse is riding her popularity more and more in 2014. Despite losing his Best Buy sponsorship in 2013, he picked up Nationwide insurance, which would be good to have after he took out Danica's car in last Saturday's Sprint Unlimited preseason race.
18. Kyle Busch
M&M's remains the major sponsor of the 18 team, but Busch's Skittles design could have been way more colorful than the last time it was on a car more than a decade ago.
24. Jeff Gordon
AARP's Drive to End Hunger campaign once again sponsors the four-time Cup champion. The 2014 look is much darker than the 2013 version — a slight improvement. His Axalta Coating Systems car (formerly DuPont Automotive Finishes) stays with the dark theme — again, an upgrade from last season's design.
31. Ryan Newman
The 31 team has changed drivers after Jeff Burton semi-retired in November. Caterpillar's design isn't much different from last year's, so it will take fans a while to get used to a new driver in a familiar car.
34. David Ragan
Front Row Motorsports, an underfunded race team, is sponsored by CSX Corporation for a few major races. The hood graphic is a bit of a head-scratcher because it's positioned upside-down. A downgrade from last season.
41. Kurt Busch
The 2004 Cup champion joins a brand new team with Stewart-Haas Racing in 2014. He has taken a page from his car owner by putting nickname above the door.
42. Kyle Larson
Along with Austin Dillon, Larson is a heralded rookie. He replaces Juan Pablo Montoya in the Target car and gets a slightly different look from last year's car.
43. Aric Almirola
The red, white, and blue striping may look patriotic, but a Chinese company recently bought the sponsor — oops. Still, this car has the greatest rear bumper in the sport. A major upgrade from 2013.
48. Jimmie Johnson
Seeking his seventh championship this season, Johnson's team has switched from last year's dark blue scheme to all-white. In seasons past, the white design was used only in night races. This year it will be run for the majority of the season along with the Kobalt Tools black car.
55. Brian Vickers
Aaron's, the flagship sponsor for Michael Waltrip Racing, gets a major upgrade from the 2013 car. Vickers will run this car full-time this season after sharing the ride with Mark Martin last year.
88. Dale Earnhardt Jr.
The sport's most popular driver has once again changed his National Guard primary scheme, and it looks awesome. Metallic numbers return after being away from the sport for many years. The new look replaces the white and blue from 2013. Earnhardt's other major sponsor, Diet Mountain Dew, remains the same from last season.
Like college football, new designs will pop up all over the place as the season progresses. It's a never-ending cycle and it all begins with the Great American Race on Sunday.
+ + + + +
Big news: I'm going to be announcing some big uni news over on ESPN — maybe as soon as today, maybe tomorrow, maybe early next week. Best way to be sure you're up-to-date is to follow me on Twitter, where the link to the column will be posted.
+ + + + +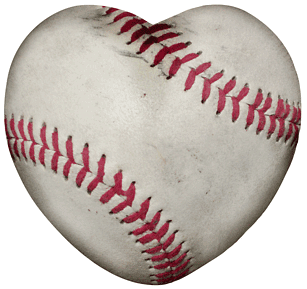 Free ticket! On Thursday, March 6, 7pm, I'm going to be participating in a very worthwhile benefit event called "Baseball as Good Medicine" at the Bergino Baseball Clubhouse in Manhattan. It will feature half a dozen storytellers, including myself, with each of us telling a short tale about baseball's redemptive, restorative qualities. All proceeds will go to the Photo ID Foundation, an amazing initiative that puts cameras and other media tools in the hands of childen with life-threatening illnesses, enabling them to create their own media projects and communicate their experiences.
Tickets start at $25, which includes beer and snacks. I know that's not cheap, but it's for a very good cause, and today I'm offering a special deal: The first person who buys a ticket (and can prove it by sending me a screen shot of the "Thank you for your purchase" page) will get a second ticket for free. To get your ticket, look here.
+ + + + +
Radio alert: I'll be discussing NFL uniforms this morning, 9:15am Eastern, on the New Orleans radio station WWL. You can access the streaming audio here.
+ + + + +
Tick-Tock: Today's Ticker was compiled and written by Mike Chamernik, except for 'Skins Watch, which was handled by Paul.

'Skins Watch: The Indians recently asked fans to submit designs for a new T-shirt. They've now announced the three finalists, none of which includes Chief Wahoo. Yet another fairly obvious step toward Wahoo's eventual decommissioning Check that, the middle design includes a small Wahoo in the upper part of the "C" (from Leo Strawn Jr.).

Baseball News: The Orioles switched some numbers around this month: pitcher Kevin Gausman wore No. 37, but recently hired pitching coach Dave Wallace took the number. Gausman changed to No. 31, but that's what newly signed pitcher Ubaldo Jimenez will wear. So, Gausman will wear No. 39. Please adjust accordingly (from Andrew Cosentino). "¦ The Rays created Joe Maddon Mr. Potato Heads for a gameday promotion this August (from Brinke). "¦ Is Derek Jeter the best baseball player to ever wear No. 2? (Also from Brinke). "¦ Don't expect to find an A-Rod jersey at Steinbrenner Field this spring (from Tom Mulgrew). "¦ "I work for the City of Salem, Va. where the Boston Red Sox Single-A club is located," says Clark Ruhland. "As a project for the city magazine, I've researched all 75 years of minor league baseball in the city, including the uniforms from various eras."

NFL News: The Buccaneers will unveil their new helmet and logo tonight, 8pm Eastern, on the NFL Network. "¦ Speaking of the Bucs, here's a look at some passed over concepts from 1997 (from Jonathan Daniel). "¦ David Firestone created a team for the Oklahoma City NFL team design contest mentioned Tuesday. "¦ A New Orleans writer would like to see the Saints revive their black helmets, which the team wore during the 1969 preseason (from Wesley Eustis). "¦ NASCAR driver Austin Dillon will wear this Carolina Panthers helmet for dirt track racing (from Bruce Utzig).

Hockey News: RPI will wear camo unis on Friday (from Tim Fogarty). "¦ The ECHL's Toledo Walleye are dressing as the old Toledo Storm this weekend (from Jacob Kubuske). "¦ The Grand Rapids Griffins of the AHL will wear helmet stickers to support a muscular dystrophy fundraising initiative. "¦ The cover for the Heritage Classic's program has a great vintage look.

Soccer News: Bayern Munich midfielder Javi Martinez is missing the gold FIFA World Champions patch in the center of his jersey (from Nate Farrer). "¦ All the remaining soccer items are from Trevor Williams: Chivas USA might be headed for a rebrand. "¦ Roundup of new kits: Chainat FC has a new houndstooth pattern shirt; FC Schalke 04, Cork City and Limerick FC have new home kits; SE Palmeiras has new home and away kits; FC Copenhagen has a new third kit.

NBA News: NBA and D-League players will start wearing health trackers during games. "¦ Adidas and Fanatics are selling a historically incorrect Shawn Kemp throwback. The Reign Man had already left the Sonics by the time the team switched to that look (good find, Matt Cooper). "¦ Alexey Shved wore a protective mask against the Pacers. "¦ These Cavs unis are probably a fan concept, but they are similar to other Cavs fauxbacks.

College Hoops News: North Dakota State will wear gold uniforms this Saturday. "¦ Arkansas retired a jersey in honor of Bill Clinton last weekend. "This is only the second jersey to be retired in program history, just too bad they didn't use the jerseys from '94," says Seth Shaw. "¦ As noted yesterday, Boston College is wearing DK memorial patches for longtime sports information director Dick Kelley. "¦ Syracuse wore orange-over-blue last night. "¦ In women's hoops, Oklahoma wore pink and beat Texas, who went BFBS. "¦ The Nike Elite Dominance name is seriously misleading (from Lee Wilson). "¦ UNLV's Kevin Olekaibe wore light-up sneakers last night. Next week he plans to wear Heelys.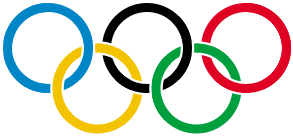 Olympics News: Norway revealed the logo for its bid for the 2022 Winter Games. "¦ Still having trouble following curling? Here's a quick primer (from Tom Mulgrew). "¦ Along with Paul, The Atlantic also tackled the issue of costumes and subjectivity in figure skating (from Kevin Kleinhans). "¦ A Canadian fan in a PK Subban jersey wore blackface at the Latvia-Canada game (from Phil). … Here are some awesome photos of what's left of Sarajevo's Olympic bobsled/luge track.

Grab Bag: Gah! Reindeer from hell!!! No, Finland just sprayed reindeer with reflective paint so drivers can see them better (from Tom Mulgrew). "¦ Ohio State's lacrosse team wore uniforms reminiscent of the school's football team (from Connor Wilson). … "Have you heard about the new A11 Football League?" asks Michael Cahalan. "They are reviving some of the old USFL teams with updated helmets and logos. So far they have done a pretty nice job." "¦ The British indie-rock band Kaiser Chiefs has been accused of stealing its logo from a bicycle parts company.