By Phil Hecken
As promised after his seminal work on Curling last weekend, I am rejoined by Mike Styczen, who is back to discuss the "uniforms" worn by the curlers representing the various nations participating in the Olympic Bonspeil.
Now, if you've been following the Olympics (or even if you haven't), you're probably aware that the Norwegian Curlers' pants have been the talk of the town. And they've certainly focused attention on the sport (mostly for good). We knew going in the Norwegians had brought nine different pairs of pants to wear, and thus far, we've seen six of them.
The Norwegian Men aren't the only curlers however, and while most nations' are fairly staid in their approach to the aesthetic, a few have gone outside the normal "boundaries" of typical curling attire. Mike's here to give us the run-down on all that:
. . . . .
Curling Team Uniforms of the Sochi Games
By Mike Styczen
When I started curling about 25 years ago, you wore black polyester pants. If you were a hippie with a rebel streak, your pants MIGHT have a pinstripe down the out seam. That's it. I've had the same pants for 25 years – there's never been a reason to get a new pair because (except for the Norwegians) nothing at all has changed in curling attire in 25 years.
I wore a heavy polar fleece sweater, a windbreaker, gloves, and a hat. Club curling is cold – you're out on the ice for hours at a time in unheated rinks. In comparison, curling at a high level (like in the Olympics and national championships), the curlers are playing in a climate controlled environment, reasonably warm and comfortable. And their attire reflects that – instead of the heavy gear you might expect of a winter sport, the front end (who do most of the sweeping) are usually in golf shirts, and the skips (who do a lot more standing around) are usually in windbreakers.
The World Curling Federation rulebook has a pretty simple dress code which seems primarily to require that the curlers on a team all dress the same. There was some speculation this week that the Norwegian pants might be against the rules, but there's no basis for that as long as they're dressed the same. The teams do seem to be making an effort to not dress like one another in any game, but the rules don't require it.
I've pored through most of the photos coming out of Sochi, and below are what the teams have been wearing. Some teams aren't getting much coverage, I might have missed a couple outfits, but I think its pretty comprehensive. As I said above, the pants are almost uniformly black, and most of the shirts and jackets are are based on national flags:
Women:
Sweden: blue, and white. By H&M.
Denmark: red and white. By Puma.
Russia: red and white. By Bosco
South Korea: yellow and black. By Fila.
Switzerland: red. Manufacturer unidentified.
Canada: red, white , and grey. By Mondetta.
Japan: blue and white. By Mizuno.
USA: blue, red and white. By Nike.
Great Britain: red and white. By Adidas.
China: yellow and red. By Anta.
. . .
Men:
China: yellow and red. By Anta.
Sweden: blue and white. By H&M. Note the rebellious pants with the single yellow stripe on the right leg.
Great Britain: red and white. By Adidas.
Canada: red, white and grey. By Mondetta.
Denmark: red. By Puma.
Russia: red (with incredible pants!) and white (with red pants). By Bosco.
Switzerland: red. Manufacturer unidentified.
Germany: red and white. By Erima.
~ ~ ~
Norway:
Four years ago, they were the highlight of the Vancouver games. In Sochi, the Norwegian men are back and are again the highlight of the games. They announced a sponsorship deal with Loudmouth, and announced plans to wear different pants in every game. As of Friday, they haven't let us down (click on any image to enlarge):
_______________
February 10:
White shirts, pants with a geometric pattern reminiscent of Mondrian. A good look, especially for fans of modern art.
_______________
February 11:
Red shirts with what look like painters pants. A letdown.
_______________
February 12:
Definitely the highlight so far. Red shirts, houndstooth knickers, white belts, blue and red striped socks, po'boy hats. Awesome.
_______________
February 13:
Red shirts, pants based on the Norwegian flag. A solid look.
_______________
February 14: (First Match)
Black pants with brightly coloured flowers. Ugh.
_______________
February 14: (Second Match)
Red, white & blue zig-zag patterned pants and white shirts. A terrific look.
_______________
As a lot of people have pointed out, the Norwegian shirt design is based on the national soccer team, and their brooms have a design based on the Norwegian flag.
. . . . . . . . .
Thanks Mike! I know I am loving every second of the curling (and as an American, I pretty much only get to see it once every four years, unless I go to the US Curling Nationals — a trip I hope to make again this year with Paul). I've watched almost all of the Norway matches (they can be streamed live, dontcha know, so you don't need to be lucky or awake at 3:00 am EST to see them). And except for the black flowery pants, I've loved every pair they've worn.
After streaking out to a 3-0 start, the Norwegians have dropped to 3-3 and are in danger of not qualifying for the four-team pool that will win gold, silver and bronze. For the sake of aesthetics, I hope they get on a roll (pun intended) beginning today.
Please give a big hat tip and virtual clap to Mike for researching and finding all these pictures (I know it wasn't easy). And give him a follow on Twitter @mstyczen. OK? OK!
This Is Insane Skeleton
Another very cool sport one only sees about once every four years is the sport of Skeleton. It's kind of like luge, only instead of flying down an iced track at 80 mph on a sled feet first, on one's back, the inventors said, "hey, this isn't dangerous enough — let's do it FACE first." Or maybe not. But basically skeleton is luging face first.
But here at Uni Watch we're more concerned with the aesthetics of the sport, rather than the sport itself, and one area where skeleton excels is the helmets. There is actually a very fine article contained in the Hamilton Spectator on this, so give that a quick read.
The twitterverse has been all agog over the Norwegian Curlers pants (and with good reason), but the skeleton has also received some prime tweets. Here are a few of the better ones (in no particular order):
It's gold for Britain and silver for the U.S. in women's skeleton: https://t.co/RVDcaNINBK (Photo: Getty) #Sochi2014 pic.twitter.com/TtHEq0MtxX

— The Denver Post (@denverpost) February 14, 2014
Best olympic protective headgear. Sara Reid (CAN) Skeleton pic.twitter.com/QUb9Nc6YCV

— Mike Abernethy (@FLTDOC1) February 14, 2014
Sliding headfirst at high speeds, helmets protect & decorate. Here are a few epic designs: https://t.co/6eHFOJDK5l pic.twitter.com/7lglDiv3Po

— actionnews5 (@actionnews5) February 14, 2014
It's family first for @noellepikuspace. Meet the "fastest mom on ice." https://t.co/jk65MAS9fp #GoTeamUSA pic.twitter.com/QkqCD77q2W

— US Olympic Team (@USOlympic) February 14, 2014
These skeleton helmets might be the coolest things at #Sochi so far. More via @MacleansMag: https://t.co/zOx1dK7Z6c pic.twitter.com/aSRofjrNDn

— Storify (@Storify) February 13, 2014
My fave skeleton helmet from #Sochi2014 More here: https://t.co/hiapxWB6UF pic.twitter.com/vKj0XeZKww

— Greg Danford (@disturbmedia) February 11, 2014
Rogues gallery of skeleton helmets from #Sochi. Photos by @sbeaugeAFP pic.twitter.com/pMaav0l3OB

— Christopher Clarey (@christophclarey) February 10, 2014
Beautiful (and sometimes very scary). If you're interested in reading more (or seeing more photos), many of those tweets contain links to additional articles or galleries on the sport.
And if you've been watching the Skeleton (it's run from Feburary 13 and concludes today), you'll know it (like most Olympic sports) contains characters and stories. One of the pretty amazing ones was the comeback and silver medal win by Noelle Pikus-Pace, who missed Torino (2006) after a training accident, missed the podium in Vancouver (by .10 seconds) and came back from retirement (following a miscarriage).
If you're awake at 9:45 EST, the Men will complete their third run, and the final run is scheduled for 11:15 (ET). Definitely worth the look-see, if only for the helmets.
Uni Tweaks Concepts
We have another new set of tweaks, er…concepts today. After discussion with a number of readers, it's probably more apropos to call most of the reader submissions "concepts" rather than tweaks. So that's that.
So if you've concept for any sport, or just a tweak or wholesale revision, send them my way.
Please do try to keep your descriptions to ~50 words (give or take) per image — if you have three uniform concepts in one image, then obviously, you can go a little over, but no novels, OK? OK!. You guys have usually been good with keeping the descriptions pretty short, and I thank you for that.
Like the colorizations, I'm going to run these as inline pics — click on each one to enlarge.
And so, lets begin:
~~~
We begin today with Cody Schmelter, who has some ideas for the Atlanta Falcons:
Hey Phil,

I don't really like their Falcons, but I REALLY don't like their uniforms. From the odd shaped pants "stripes" to whatever is happening with the sleeves in the armpit area, it is just bad.

I decided to try to take their great throwback look and blend it with some of the more modern elements of their current jerseys:
-Making black the primary home jersey, with red being the alt
-Keeping all three colors on the sleeves, but make it make logical
-Keeping current logo on a black helmet, but add a stripe
-Traditional leg striping
-Striped socks, because uni-watch love

I know I broke the NFL's one lid rule, but threw in the red helmet for some more variety.

C. B. Schmelter
. . .
Next up is Frank Mompoint, with, well, this:
Hey Phil,

I present you LSU's first black jersey. I feel like the Bengals have been wearing the same uni since the dawn of time and decided to spice it up. Its not a true black out jersey either, i just took the home uni and flipped it around.

GEAUX Tigers,

Frank Mompoint
. . .
And we close today with Jason Greening with this Broncos, um, fauxback:
Phil,

During a conversation on Reddit about uniforms, I mentioned I wondered what the Broncos '65-'66 uniforms would look like with the '68-'96 helmets.

And then after I did that, I wondered what they aways would look like with the orange pants we wore in '68-'71.

This was the result.

I really kinda like 'em…

Jason M. Greening
. . .
And that's it for today. Back with more next time.
**Today's Ticker was compiled almost entirely by Paul (Thanks, Buddy)**

Baseball News: Hmmm, is that a throwback Orioles script on Buck Showalter's jacket? (From Jack Krabbe.) … Nebraska wore a tequila sunrise-ish design for its season-opening game (from Logan Herrmann). … The NCAA has suspended eight Wichita State baseball players for ordering non-sports-related Under Armour gear from the school's discounted account. … Check out this shot of Reggie Jackson. "The interesting thing is Jackson is wearing the 1968 A's uniform ("Oakland" across the front was 1968 only), yet his batting helmet has the A's logo with the apostrophe-s, which wasn't worn on the cap until 1970," notes Rich Paloma. … AJ Pierzynski showed up at Red Sox camp with a Rangers bag (from Ilena Hardesty).

NBA News: Tomorrow's NBA All-Star Game is — like virtually any other NBA-related event these days — an occasion for players to gripe about the spread of sleeved jerseys. … Check out this GORGEOUS 1956 ASG Program (big thanks to Todd Radom). … Bit of a scare at one of the ASG competitions last night, as several readers tweeted there were "ads on the back of the jerseys." Turns out they were Team Webber and Team Hill 'patches.'

Soccer News: "Some folks in Nashville created a supporter-owned (Ã  la Green Bay Packers) football club for entry into U.S. Soccer fourth division, NPSL, and called it Nashville F.C." writes Leo Strawn, Jr.. "The name is lame, but the logo is very creative: The crest is shaped like a guitar pick, with the letter "N" representing a record spindle for 45s."

College Hoops News: New uniforms today for Duke and Kentucky. Note that these aren't just "Hyper Elite" — they're "Hyper Elite Dominance." If you can say that shit with a straight face, you're way ahead of me. … UNC's women's team wore pink on Thursday night (from Mitch Barbee). … Here's a rare sight: Syracuse wearing navy blue, from the 1975 Final Four. … Small note on this page indicates that CMU's women's team will be wearing "sparkly new platinum uniforms" today.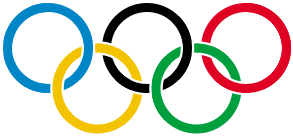 Olympics News: As you've probably heard by now, the U.S. speed skaters are going back to their old suits after Thursday's reports of the fancy-shmancy new suits having a design flaw. Further info here. … Here's a look at all the bizzaro outfits worn so far by NBC figure skating analyst Johnny Weir. … It wouldn't be a Winter Olympics without new Jamaican bobsled uniforms. … The Canadian hockey team wore its black uniforms yesterday. … Buried within this piece about Fashion Week in NYC is the following: "While [Ralph] Lauren's runway show didn't include any of the U.S. Olympic team uniforms he designed, he did come out at the end wearing his Team USA boots." … As you might expect, the Olympics are a busy time for trademark lawyers, who police everything from counterfeit T-shirts to unauthorized window displays. … Good story on hockey equipment being featured at Sochi.

Grab Bag: Big congrats to our own "Collector's Corner" columnist Brinke Guthrie, who was profiled yesterday on the Tennis Identity site. Lookin' good in that Adidas gear, Brinke! … New World Cup soccer kit for Mexico. … Hooters has filed a trademark-infringement suit against a Florida escort service that, among other things, ran ads featuring girls in Hooters uniforms. … Here's a fascinating look at how some popular products might look if their package designs were stripped down to a minimalist level (from John Dankosky). … There was a federal court ruling yesterday regarding a Nevada elementary school's uniform policy. … You can now get a coffee cup shaped like the Apple logo. … New logo for 24 Hours of Le Mans. … Good survey of sports mascots that have gotten makeovers (from Kurt Esposito). … Small note on this page of NASCAR news: "[Michael] Waltrip will honor [Dale] Earnhardt by wearing a tribute helmet in this year's [Daytona] 500, in part because it marks the first time Earnhardt's trademark No. 3 will be raced in the [Sprint] Cup series since his death." … The city council of Brantford, Ontario, is going back to the drawing board after residents reacted very negatively to the city's new logo.
And that's going to do it for today. If you're wondering where the UWFFL was today, due to the inclement weather, the UWFFL BCS National Championship game has been postponed until next weekend and UWFFL will return then.
Big thanks (again) to my Canadian friend, Mike Styczen (seriously, give the man a follow @mstyczen) for his curling wrapup (and wonderful instructional last weekend).
Tomorrow is a big day, as it's the annual Matt Powers All Star Game Sneaker Preview AND the next phase of the Lewis & Clark design-a-uniform contest. You won't want to miss any of that. Plus a surprise. Promise.
Follow me on Twitter @PhilHecken.
Peace.
.. … ..
"Man, the US men are bad at curling this morning. I blame the lackluster pants."
–R. Scott Rogers