As you can see at right, the Braves unveiled a sleeve patch yesterday to mark the 40th anniversary of Hank Aaron's record-breaking 715th home run (click on the photo to enlarge; further info here). I wouldn't normally devote a main entry to a patch, but there are several aspects of this one that I find interesting:
1. The event: You don't often see a patch celebrating an individual's achievement. And although this particular achievement set a new record, that record was erased (by Aaron himself, of course) just days later, and Aaron's eventual career total of 755 was ultimately eclipsed by Barry Bonds. Of course, many observers consider Bonds's total to be tainted and view Aaron as the more legitimate home run king. So it's worth asking: Would this patch still have been issued if Bonds had never been tied to steroids, and if he'd been admired instead of reviled?
Yeah, I think it would. I was 10 years old when Aaron hit No. 715, and I was watching on TV when he hit it. It's hard to overstate what a big deal it was. Eventually someone steroid-free may come along and hit more homers than Aaron or Bonds, but the events of April 8, 1974 will endure as a milestone moment in MLB history.
Have there been other individual achievements that have been commemorated by patches? Probably, although I'm drawing a blank. And what other individual achievements might merit a patch — Wilt Chamberlain's 100-point game? Tom Dempsey's 63-yard field goal? Mike Bossy's 50 goals in 50 games?
2. The ordinal: I don't usually like patches or other gestures for 40th anniversaries — 40 just doesn't have enough oomph to feel like a notable number, not like 50, or even 30. So when a team comes out with a 40th-anniversary patch, I often think of it as the patch version of grade inflation. But in this case I think we can cut the Braves some slack, because Aaron is now 80 years old (he turned 80 just last week, in fact — I'm surprised the Braves didn't unveil the patch then as a birthday present for him), so he may not live to see the 50th anniversary of No. 715. Given the circumstances, this is the right time to commemorate this event.
3. The autograph: Interesting that they chose to put Aaron's signature running across the patch design. The Cardinals did the same thing last year with their Stan Musial memorial patch, and in both cases I think the signature clutters up the design and detracts from the impact of the numerals. Also: Thin, curvy lines are precisely the sorts of things that don't reproduce well on embroidered patches. I understand that the signature makes the patch feel more personal, but there are other things they could have done to achieve that, like incorporating Aaron's silhouette. Here's hoping this signature-based approach doesn't become a new trend in patch design.
+ + + + +
Uni design contest reminder: In case you missed it on Sunday, Phil announced a new baseball uni design contest — and this one is for uniforms that will actually get worn on the field, not just featured in an article. Get the full scoop here.
+ + + + +

Baseball News: Someone on eBay is selling an amusing Seattle-themed jersey (from Jack Phuapradit). … Brett Crane is the equipment manager for the Angels' minor league system. He's arranged for each of the Angels' affiliates to have logo-emblazoned bat weights. … New uniforms for the U. of New Orleans (from Chris Mycoskie). … For those who care about such things, all of this year's BP jerseys are now available for sale. … New spring training uni numbers for the Cardinals and Mets (Cards link courtesy of Patrick Walsh).

College Football News: Under Armour supposedly has something big in store for Maryland's move to the Big 10, whoopee (from Tommy Turner).

Hockey News: Good story on a design operation that has made masks for many NHL goalies (from Tom Mulgrew). … Whoa, check out the jerseys for the Ford Motor Company pond hockey team. "The front logo is very old-school Mustang (check out 1972 models, for example, and you'll find that exact prancing pony on the tri-color stripe), and you can also see the rearing snake of the Shelby Cobra on the shoulders," says Ben Hendel. "Can't say I dig the blue Ford ovals circling the bottom of the jersey, though." "¦ Small item in the middle of this article indicates that the Iowa Wild will be wearing Pink in the Rink jerseys on Saturday.

Soccer News: Here's a tease of the new DC United jersey (from Brian Bittner). … New stadium name for the Portland Timbers. … New kits for Croatia, Bayern Munich, Botafogo, and Boca Juniors (from Trevor Williams). "¦ Also from Trevor: Here's more about that Egyptian goalkeeper who recently had to wear a Liverpool jersey. "¦ Here's a shot of Abby Wambach from the US women's national team wearing tape over — or instead of — her wedding band (good spot by Carl Anderson). "¦ Yesterday's Ticker included a link to Man U's new Chevy-sponsored kits. That prompted the following from Stefan Schubert: "Interesting sponsorshp, as GM recently announced that they would pull the Chevrolet brand from the European Market. That must be an unique situation, advertising for a product that is not available on your continent. I would not be suprised to see them switch to a different GM brand, such as Vauxhall. GM already made an early exit as car sponsor of Liverpool FC and let their Vauxhall brand finish the contract."

Basketball News: This is great: Thomas Foote was at a Springfield Armor (D-League) game and spotted his own name formed by two players' NOBs. "¦ Last item on this page indicates that Boise State will be going BFBS tonight (from John Barnes).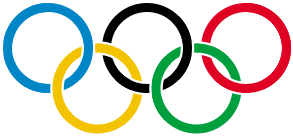 Olympics News: Good story on a guy who's designed several USA luge helmets (thanks, Phil). … Kevin Dugal notes that short track speed skaters often wear baseball batting gloves. "Most of those photos are of JR Celski, who has worn many different versions of Nike batting gloves over the years," he says. "What's interesting is that some of them are not widespread retail releases. For example, the all-red pair was a Shane Victorino exclusive that was sold online at select retailers." … Speaking of speed skating, here's another article on the USA's suits. … Two of the three Peruvian athletes at Sochi refused to wear their designated uniforms at the Parade of Nations (thanks, Phil). "¦ The Norwegian curling team is upping the ante: No longer content to wear crazy pants, they're now going high-cuffed, exposing some very nice striped socks. "¦ Uni Watch mascots Tucker and Caitlin got into the Olympic spirit last night by engaging in an impromptu tug of war. "¦ Memo to NBC: It's now very apparent that all your broadcasters were coached to use the word "podium" as often as possible. We get it. Please make it fucking stop already.

Grab Bag: Here's something you don't often see: a dress with a bowling theme (from my pal Robin Edgerton). … How about this: Adidas's standard sponsorship contract with athletes includes a clause stipulating that the contract will be terminated if the athlete becomes a Scientologist (fascinating find by Brian Bittner). … A court has ruled that AT&T's Aio Wireless brand infringes on T-Mobile's signature color scheme (from Paul Lee). … The trophy for the Dubai Tour — that's a cycling event — is a big hoop (from Sean Clancy). … Also from Sean: "Teams displayed all sorts of camo gear as a military tribute at Saturday's Supercross race in San Diego. Most of it was about as horrible as you'd expect, but the Pro Circuit Kawasaki team did a neat thing with decals from each branch of the armed forces on the crossbar pads of their bikes." An Iditarod musher who's recovering from a head injury plans to start wearing a helmet. "¦ New Anzac Day jumper for the St. Kilda Saints. "It's a traditional Maori design, as the Saints will be playing a de facto home match in Wellington, New Zealand, rather than in the Melbourne area," says Leo Strawn Jr. "There will be more jumpers announced as Anzac Day approaches."