I've previously sung the praises of St. Louis-based reader Marty Hick and his jersey-themed cake designs. He made this one for his daughter, Clara Jane, who celebrated her first birthday over the weekend. A few notes from the father/chef:
This was my first hockey cake. It was also my first double-outlined number and my first NOB.

Most people expected me to do Ozzie Smith [i.e., the most famous St. Louis athlete to have worn No. 1]. But you know what they say — everyone else zigs, I gotta zag.

Mike Liut is my favorite netminder. And let's be honest: These cakes aren't just about the recipients — they're about me, too. And that's okay.
It sure is. The only downer is that this cake shows the back of the jersey, so we can't see the inner collar tag design that Marty usually includes. All in all, though, a worthy addition to Marty's gallery of uni-centric baked goods!
Meanwhile: Another new ESPN column today — a preview of the upcoming Olympics. Enjoy.
+ + + + +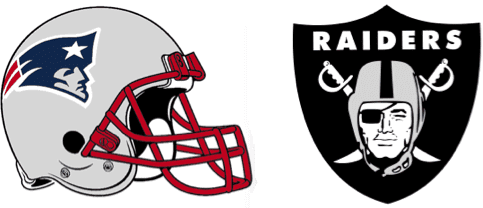 NFL follow-ups: I heard yesterday from Athletic Decals honcho Chris Willis, who was able to shed some light on two issues we've recently discussed here on the site.
First, regarding the change in the Patriots' helmet number font, which I wrote about yesterday, Chris had this to say:
The new equipment manager for the Patriots requested the change in numbers this season. We had tried a couple of things over the last couple of years but nothing really stuck. He decided on these this year.

We were supposed to get them to him the beginning of the season, but things didn't work out. He may have changed them the last month of the season prior to the playoffs — that's when he requested them. But he may have waited until the playoffs to put them on.
And then, regarding the white glare marks on the Raiders' helmet logo, which we've discussed a few times over the past week or so, Chris said this:
The Raiders' helmet decals and what was in the style guide, especially in the '80s and '90s, did not match each other. The Raiders may have had the biggest difference as far as the detail in the decal and what NFL Properties had in the style guide (the Oilers had the biggest difference regarding colors), so print pieces were always different than what was on field. During the '90s an effort was made to reconcile the two, hence the change to the Raiders' decal.
+ + + + +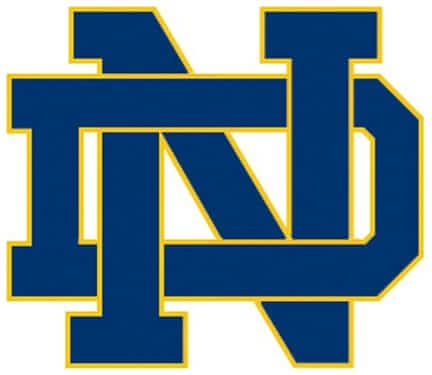 Irish update: My little birdie has checked in regarding the plans for Notre Dame Stadium. "Updated renderings will be released soon after the Notre Dae board meeting, with an official announcement excepted late next week," he says. "Overall, the design will be similar to what was previously released, which has the press box moving to the east side and a new structure replacing the existing press box. The design definitely has spots for two video-style boards."
I haven't confirmed any of this. But this source has been on the money for everything else, including Notre Dame's move from Adidas to Under Armour.
+ + + + +
Membership update: Several new designs have been added to the membership card gallery (including Spencer Bowen's card, shown at right, which is based on the Cal football team — a good one!).
As always, you can sign up for your own custom-designed membership card here, and you can see how we make the cards here.
+ + + + +
ESPN reminder and Cubs update: In case you missed it yesterday, my latest ESPN column has assessments and letter grades for all nine of the Cubs' new throwbacks.
One item missing from that column: the cap designs. Here are mock-ups showing the first five throwback caps. The other four throwback uniforms use the same cap design as the Cubs' current cap.
Meanwhile, the Cubs will be wearing the Wrigley Field anniversary patch on their non-throwback caps this season. Reader Mike (who didn't give his last name) has purchased one of these caps already, and there's a surprise: Instead of an embroidered cap patch, they're using a ChromaFlex patch, much like the one being used for the Super Bowl jerseys (click to enlarge):
To my knowledge, this is the first MLB use of a ChromaFlex patch. As several commenters have already pointed out, ChromaFlex cap patches were used for last season's World Series and All-Star caps, but I think this is the first time one of them is being used in the regular season.
+ + + + +
Tick-Tock: Today's Ticker was compiled and written by Mike Chamernik.

Baseball News: Check out this photo of the University of Texas baseball team from around 1930. It looks like they have a pocket or crest on the jerseys. "Have we seen that before?" asks Philip Forester. A 1931 photo of manager Billy Disch shows that the pocket/crest had been removed. "¦ Ty Cobb and Ted Williams were photographed together in spring training in Arizona in 1960. Unclear why Cobb needed a nametag, but at least it's Arizona-shaped (from Phil). "¦ The Brewers will have Jeromy Burnitz's Turn Ahead the Clock jersey on display at the Brewers on Deck event Sunday (from Blain Fowler). "¦ David Taub was watching a 1988 game between the Expos and Reds. Randy St. Claire's nameplate had a "T" just as big as the "S," only with no period after it. Also, notice how NBC misspelled his name in that graphic. "¦ Leo Strawn Jr. was looking through books on Amazon and found this passage about the Chicago White Stockings (now Cubs): "Unfortunately, Chicago's Great Fire burned down the White Stockings' new field, which seated 7,000 spectators. Although the White Stockings lost their park, uniforms, and equipment in the fire, they decided to carry on anyway. Wearing suits of "˜various hues and makes, ludicrous in the extreme that had been loaned to them by other nines, the ill-dressed and ill-fated Chicagoans lost the flag by a single game on the last day of the season to the Philadelphians."

NFL News: Not only was Bill Belichick not wearing a hoodie on Sunday, he was wearing a windbreaker with the old Patriots wordmark (from Drew Arnson). "¦ A company called Xenith is making helmets that help protect against concussions (from Patrick Hunter). "¦ This store display shows a Jaguars player with teal socks, but Jacksonville only wore black socks with black unis this year (from Jonathon Binet). "¦ Here's a great animated video explaining football for "Liberals, Ladies and Limeys" (from Jennifer Hayden). "¦ Just in time for the Super Bowl: A 1984 "Bronco Busters" Seahawks T-shirt (from Ben Pearson). "¦ Maeser Anderson created an illustration of Peyton Manning's uniform career. "¦ A teenager in Washington was fired for wearing a Broncos jersey to work. "¦ Yesterday, Paul said that the only uniform news between now and the Super Bowl is "obligatory photos of the patch being applied to the jerseys." Well, that was quick (from John Romero). "¦ Also regarding the patches: A story on the Colorado-based company that produces them (from Joe Hilseberg). "¦ The New Jersey state police have a Super Bowl cap (from Phil). "¦ Here's our first look at players with their Pro Bowl jerseys.

College Football News: The University of Minnesota's bookstore is selling commemorative Gator Bowl T-shirts. That's odd — the Golden Gophers played in the Texas Bowl this year. Oddly enough, no Texas Bowl shirts are available on the site (thanks, David Teigland). "¦ Pitt has a logo for its 125th season (from Andrew Schall). "¦ Eric Bangeman found footage of the 1979 edition of the short-lived Challenge Bowl, which was a game between Big Eight and Pac-10 all-stars. I wasn't able to find out much about the bowl game, but I did find an interesting rule: if a team scored and still trailed by more than eight points, they received the ensuing kickoff.

Hockey News: Quebec Nordiques forward Steve Sutherland wore what looks to be a fiberglass mask to protect a broken jaw in the 1977 WHA Avco Cup Finals (from Curtis Peddle). "¦ The Hershey Bears will wear Olympic-themed jerseys Sunday. "¦ "I like the way Charlie Finn of Colgate parks his blocker and paddle while getting a drink," says Tris Wykes. "¦ This blog post has a bunch of photos and videos of past USA Hockey jerseys (from Ryan Bohannon).

Grab Bag: Formula One's Force India has gone BFBS. "I'm not a fan," says Ben Cox. "The old scheme was beautiful and evoked the Indian flag, and this just looks garish." "¦ BK Racing will change one of its full time Dr. Pepper-sponsored cars to No. 23 next year, for the "23 Flavors" synergy. This is not the first time NASCAR has had a number be part of the sponsor (from David Firestone). "¦ Inglewood's Forum has been reopened and is hosting Eagles concerts this month. "Natch the roof is a giant Hotel California LP," says Michael McGivern. "¦ Adidas's Boston Marathon jackets are now on sale (from Brinke). "¦ Nearsighted rugby players can now wear goggles, at least on a trial basis (from Caleb Borchers). "¦ Motocross champion Ryan Villopoto wore Seahawks colors and a logo patch at the Anaheim Supercross on Saturday (from Sean Clancy). "¦ The US ski team suits have an abundance of stars and stripes. "¦ This Sunday, US Lacrosse will have its final scrimmage and trim the roster to 30 players for the Federation of International Lacrosse Championships this summer. John Galloway, David Lawson and Max Seibald have custom Nike Huarache 4 LX cleats for the day. "On a side note, check out this awesome University of Washington Cascade R," says Willy Sullivan. "The decals are by ZimaGear, the company that made up the Bucco Bruce from the other day."