It had previously been announced that the Bengals would be wearing white pants for yesterday's playoff game against the Chargers, so it was a surprise to see them taking the field yesterday afternoon in solid black — all the more so when you consider that the last time they wore solid black in the playoffs was the game Carson Palmer tore up his knee on his first pass of the game.
God, it's such a miserable look. And although I've been calling it "solid black," that's actually a misnomer due to the white side panels on the jersey. Those have never made any sense. They look bad enough when the team is wearing the white pants and even worse with the black ones. Get rid of them already!
Other NFL notes from this past weekend:
• Packers running back Eddie Lacy wasn't wearing a visor in the first half of yesterday's game against the 49ers, but he added a tinted visor for the second half.
• As it typical for an extreme-cold weather game, there was some decal chipping.
• Speaking of the cold weather, 49ers coach Jim Harbaugh defied the elements by wearing his usual outfit — a black pullover (in this case with lots of layers underneath) — in the first half. After halftime he gave in and donned a parka.
• According to this article, "The 49ers packed 2,500 extra pounds of clothes, and three pairs of cleats for each player."
• Why did the Niners waste a timeout at the beginning of the second half? Because quarterback Colin Kaepernick forgot his play-calling wristband.
• Speaking of Kaepernick, he has a bit of a history at Lambeau — but not in a Niners uni:
5-yr-old Colin Kaepernick posed w/ his cousin at Lambeau Field…in a Brett Favre jersey. (via The Kaepernick Family) pic.twitter.com/tioJSX0RLn

— SportsCenter (@SportsCenter) January 5, 2014
• Odd scene during Saturday night's Eagles/Saints game, as Saints defensive coordinator Rob Ryan's play-calling sheet, included a photo of his dad, Buddy Ryan, in an Eagles cap.
One final note: I watched the Niners/Pack game in the home of longtime Uni Watch readers Marty Buccafusco and Jessie Davis, who live a few blocks from me (and served up some excellent chili). Marty wore some very cool Star Trek socks for the occasion:
(My thanks to Vinny Bove, Brinke Guthrie, Cory Harrington, and Jerry Peterson for their contributions to this section.)
+ + + + +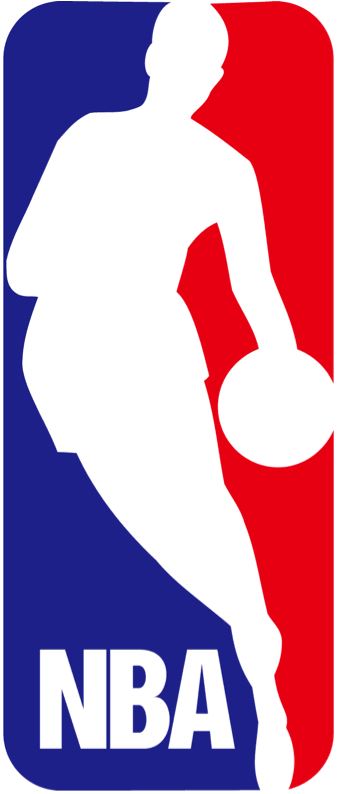 A heritage of confusion: Last week I Ticker-linked to a story that cited an anonymous source who said the NBA would be adding sleeves to all "heritage jerseys" next season. There was no explanation of what qualifies as a "heritage jersey," although Portland's "Rip City" design and Detroit's "Motor City" design were mentioned as jerseys that would get the sleeved treatment.
Will throwbacks qualify as "heritage"? What about something like Denver's rainbow-striped alternate? Adidas has already told other media outlets that they're not commenting, so I asked the NBA. Here's the response I received:
Unfortunately, we cannot confirm any plans for next season at this time.

In terms of designation, Detroit's "Motor City," Portland's "Rip City," LA Lakers' "Hollywood Nights," LA Clippers' "Nautical Pride," and the San Antonio's "Camo Pride" uniforms from this season are all "Pride" uniforms (not "Heritage" or "Throwbacks" — we don't currently have a designation for uniforms under those titles).

The Magic [have just] launched their "Hardwood Classics" uniform.

Pride uniforms are unique uniforms worn by some but not all teams. They utilize indigenous design elements or phrases or colors that are linked to their past, their city or some local culture in a manner that extends the team's identity and/or creates a more unified link with the city or region.
Okay, so that's not very illuminating. What it really means is that the anonymous source at the heart of this story was tossing around a term that actually has no currency with the NBA. This could mean that the source didn't know what the fuck he was talking about, or it could mean he just misspoke regarding that one term. Either way, it doesn't get us any closer to figuring out what the NBA will be doing next season.
+ + + + +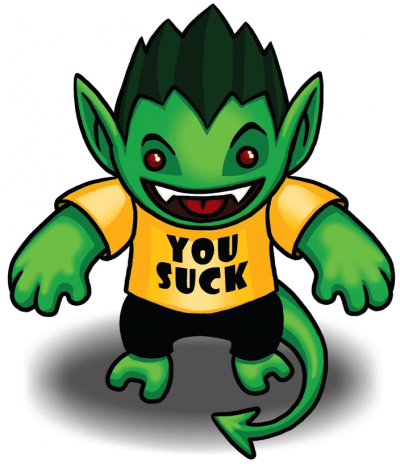 Troll update: As most of you know by now, I recently created a new website, called My Pet Troll, to serve as a repository for the Big Cock Johnson story (if you're not clued in on the new site and/or the Johnson story, you can get the full scoop here). When I launched the site, I wrote, "Should further developments warrant, I'll post additional troll-related news here on this site, although I don't expect that to happen."
Naturally, it's already happened. A My Pet Troll reader (who also happens to be a Uni Watch reader) got in touch with a trolling story of his own, so My Pet Troll now has something I wasn't sure it would ever have: a second entry.
I wasn't really planning for My Pet Troll to become a forum for internet miscreants, but I'm curious to see where this project might lead. If you're a troll, or if you feel you have some insights to offer on the subject, let me know. Thanks.
+ + + + +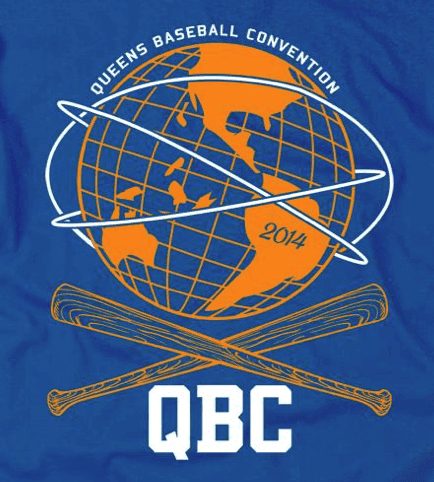 QBC reminder: The Queens Baseball Convention — basically an all-day Mets-apalooza– is coming up on Jan. 18 at McFadden's, and it's shaping up as a great event. Among the highlights:
• There will be a panel discussion on the subject of uniforms in general and Mets uniforms in particular. Panelists will include myself, Phil, uni designer Todd Radom, Jon Springer (who runs the excellent Mets by the Numbers site), Russ Gompers (who runs Stitches, the shop that does all the Mets' sewing and embroidery), and other luminaries. Should be awesome.
• There will be a "jersey parade," in which fans can wear their favorite (or most obscure, or whatever) Mets jerseys. I'll be taking part in the judging to pick the best and most interesting jerseys of the day.
• There will also be lots of non-uni stuff, including autograph sessions with former Mets Ed Kranepool and Ron Darling; presentations by Faith and Fear in Flushing blogger Greg Prince and ESPN.com columnist Mark Simon; a scavenger hunt for kids; and a lot more. The full schedule of events is available here, and you can purchase tickets ($35 for adults, $10 for kids) here.
Shannon Shark, the Mets Police honcho who's putting all of this together, is a smart, can-do guy who makes stuff happen (he pretty much single-handedly convinced the Mets to bring back Banner Day). He also put together this little video clip to help promote the event:
Should be a good time — hope to see a bunch of you there.
+ + + + +
Membership update: We both know that one of your New Year's resolutions was to finally sign up for a Uni Watch membership already. That's gotta be way easier than losing 20 pounds or reading an entire book or any of your other resolutions (let's face it, you're never gonna do any of those), so what are you waiting for? When you finally sign up, you'll join over 1,500 other card-carrying members, including Tony Wotzka, whose card, based on Minnesota's "brick-numbered" gold jersey, is shown at right.
As always, you can see all the cards we've design so far here, and you can sign up for your own custom-designed membership here. You'll probably feel so good about fulfilling one of your resolutions that you'll say, "Eh, I don't really need to lose 20 pounds or read a book after all," so it'll be a win-win-win!
+ + + + +

'Skins Watch: The Washington Post's editorial board is renewing its call for Daniel Snyder to change his team's name (from Tommy Turner). … Small item at the end of this article indicates that Sen. Richard Blumenthal (D-Connecticut) thinks the 'Skins should change their name (from John Dankosky). … Mike Raymer stopped by the Braves Hall of Fame and saw some seriously questionable material, like this and this.

Baseball News: About two years ago I linked to a photo of Babe Ruth and Al Devormer wearing Yankees cardigans. Now Hall of Fame curatorTom Shieber has done some crackerjack research to figure out when and where the photo was taken. … Check this out: Looks like the Pirates were wearing a pillbox-style cap without the horizontal striping. Also, note that Dave Parker — second from left — was wearing a Star of David pendant. "He famously wore a Star of David because 'My name is David, and I'm a star,' says Jerry Wolper.

College Football News: A while back I published a report on Nike's contract with the University of Memphis. Now Matthew Kish or the Portland Business Journal has done an analysis of over 100 universities' contracts with Nike, Adidas, and Under Armour, and the results are eye-opening. Start here, and then go here (thanks, Phil). … Here's a look at the Auburn end zone for tonight's BCS title game. … We're several days late on this, but Oregon RB De'Anthony Thomas was wearing a wristwatch during pregame warm-ups for last week's Petroleum Bowl (from Jay Schmitt). "¦ Interesting article on the psychological underpinnings of Clemon's use of orange pants (from Adrian Brashier).

Hockey News: Capitals C Mikhail Grabovski played Saturday night's game against the Wild with a misspelled NOB. The same thing had happened to him a month ago, almost to the day, only that time it was just for pregame warm-ups (from Mike Engle). "¦ "No photo, but for the Frozen Fenway game, each Merrimack player wore the flag of his home country above his nameplate," writes Bobby Pinkham. "Of course, almost all the players are American, but there are a few Canadians, and there's Finnish goaltender Rasmus Tirronen, so I guess it's a nice touch. As for Providence, they had their Frozen Fenway patch in that same area, as did Notre Dame in the nightcap. Speaking of patches, Patrick Brown, BC's captain, had a very crowded sweater." "¦ Here's a seriously long NOB. That's Tyler von Engelbrechten of the Canadian college team the Toronto Varsity Blues. "His NOB lettering was smaller than everyone else's," says Will Scheibler. "¦ Trevor Heinzerling, equipment manager for the CHL's Denver Cutthroats (who are named after Colorado's state fish, the cutthroat trout), got in touch to inform us that the team played this past weekend in Aspen and will play later this month in Vail for what our team is being called the "Colorado Mountain Tour." They're wearing Colorado flag-themed jerseys for these games.

Soccer News: New kits for two World Cup nations — Switzerland and Italy. Among non-World Cup national teams, there are new home kits for the Czech Republic, Austria, and Venezuela. And for club teams, there are new kits for the Mexican teams Chivas and Puebla, the Argentinian team Racing Club de Avellaneda, and the Chilean team Universidad Catolica (all this from Trevor Williams). "¦ "This past weekend, England's club teams took a break from their league matches to play in the FA Cup, which essentially throws every team in England — from the Premier League down to the semipros and the part-timers — into a single knockout tournament," says Yusuke Toyoda. "That meant some uniform oddities, like a special captain's armband with the FA logo and 'Respect,' Arsenal wearing Nike number fonts while other teams wore the standard Premier League font, Tottenham shirts sponsored by AIA instead of the usual HP, and some teams wearing black armbands in honor of the great Eusebio, who passed away this weekend. Oh, and viewers were less than impressed by the mango-colored ball, which looked pink. Usually, red and orange balls are reserved for better visibility in snowy conditions."

College Hoops News: UNC wore their road uniforms at home last Tuesday. According to this article, it's only the second time the Tar Heels have done this, the first one being on Dec. 6, 1990 (from Mitch Barbee). "¦ And speaking of UNC, they went color vs. color last night at Wake Forest (from Duncan Wilson).

Grab Bag: While looking for something else, I came across this amazing piece of century-old letterhead. Spectacular! … Jody Michael reports that Sports Illustrated's recent article on golf phenom Jordan Spieth included a few paragraphs about Spieth's Under Armour endorsement deal. Sample passage: "Meeting with a half dozen clothing designers, [Spieth] looked over his latest options for 2014. Under Armour is not known for its restraint; one staffer said the company was going for more of an 'oh, s— factor.' Spieth nixed anything in neon colors or with busy designs. 'I kind of like what I grew up with,' he said. Sensing the deflation in the room, he added, 'I'm sorry about that. Hey, I never thought I'd wear a red hat. See, I'm coming around!'" "¦ The New York Times's Neediest Cases Fund recently supplied the funding to provide school uniforms for a Manhattan school with many disadvantaged students. "¦ Now that's a swimming club! "If only Michael Phelps had been thusly clothed," says our own Scott M.X. Turner.