I'm not sure exactly what type of manly activity was going on during yesterday's Dolphins/Pats game, but I'm fairly certain (a) it was NSFW and (b) Nike hasn't solved the transparent pants problem that first surfaced last year.
It's hard to top that, but here's the rest of yesterday's uni-related happenings from around the NFL:
• This is something that actually began last week, but I didn't have a good screen shot of it until now: All the zebras are wearing "JS" cap patches in memory of former ref and supervisor of officials Jerry Seeman, who died in late November.
• Giants wideout Victor Cruz inscribed his cleats with the name of a fan who died in the Sandy Hook shootings a year ago.
• Yesterday was the next-to-last Vikings game at the Metrodome, which may explain why they brought Dante Culpepper back to sound the horn before the game.
• The Rams wore mono-blue.
• The Panthers wore mono-black. (And as an aside, Cam Newton had an Auburn Military Appreciation Day sticker in his locker.
• Always one of the best-looking games of the years: Chiefs vs. Raiders in Oakland. Tasty!
• For the second time in five weeks — and also the second time in team history — the Titans wore power blue over white. Pretty good look — hope to see more of it.
• Several 'Skins fans did a bit of jersey surgery responding to Robert Griffin III's shutdown. Here's the best one.
• Speaking of fan-created jerseys, I totally get what this Browns fan was trying to express. But couldn't he at least have used a better abbreviation for "maybe"?
• Dolphins holder Brandon Fields's facemask was pressed into duty in an unexpected way during yesterday's game against the Pats:
• Cowboys wideout Dez Bryant usually wears a visor, but not yesterday.
•  Bears wideout Brandon Marshall wore a pair of pile-lined slip-on cleats. Also, as you can see in that photo, he appears to have been wearing a sweatshirt under his jersey, complete with a center pocket. Not sure I've ever seen that before.
• The Bucs plus Santa equals one seriously creepy-looking mascot.
(My thanks to Matt Barnett, Matt Brown, and, especially, Phil for their contributions to this section.)
+ + + + +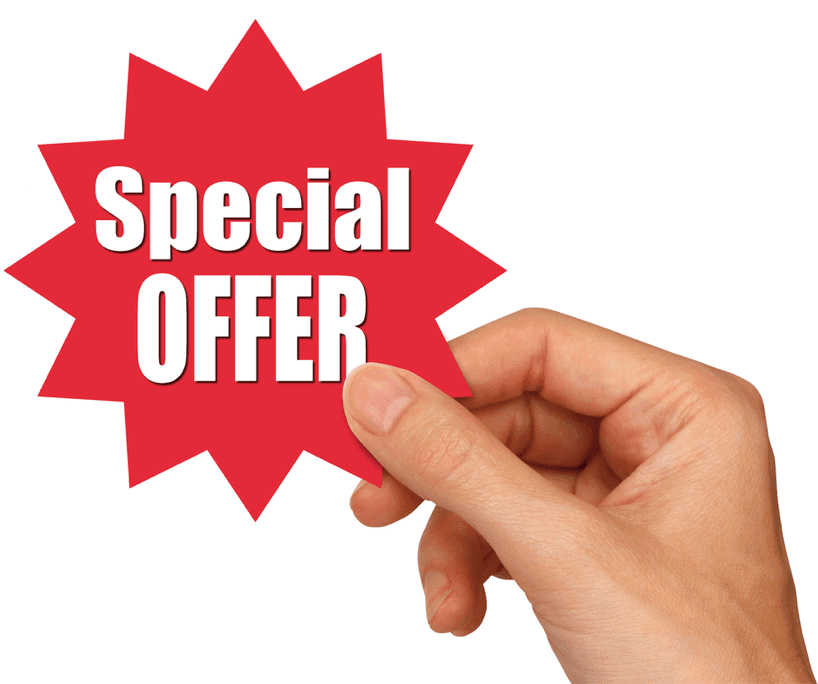 Special deal for Uni Watch readers: From now through Saturday, if you go to Retro College Cuts and buy a $75 pair of throwback basketball shorts along with a T-shirt, the T-shirt will be free if you use the code "UniWatch2013" at checkout. Cool? Cool.
+ + + + +
Last call: If you want a Uni Watch membership card as a Christmas gift for someone, I need your order today. Full sign-up details can be found, as always, here.
If you want to get a membership gift voucher for someone, you can do that anytime — I can give you same-day service on those. Full details here.
And if you wanted, hypothetically speaking, to put one of these theoretical T-shirt designs in someone's stocking or under your tree, give me a shout and we'll talk about theoretical hypotheticals.
+ + + + +

'Skins Watch: The Houston Independent School District has approved a new policy that will apparently force three schools to stop using Native American iconography. Reader Kevin Wang is a 1992 grad of one of those schools — Lamar High School — and checked in the other day, shortly before the school board vote on the new policy, with a lengthy but fascinating email, which I'll reprint here without further comment:
I graduated in 1992 from Mirabeau B. Lamar Senior High School in Houston, which has for its nearly 80-year history used "Redskins" as its mascot. …

During my time as a student at Lamar, I never once considered the nickname to be racist. I, like the vast majority of my classmates, saw it as nothing other than a point of pride. In hindsight, though, I have completely changed my opinion after an additional twenty years of growth and maturity. I now believe that while the school should not ever fail to acknowledge the history of the Lamar Redskins, it is time to change the mascot's name moving forward. While the school's Native American iconography has been generally dignified, in my opinion, the "Big Red" mascot was decidedly not.

The Houston Chronicle story [about the school possibly having to change its mascot name] made its way onto the Lamar Class of '92 20th Reunion Facebook page and sparked a debate that quickly became heated. Most of the participants seemingly have not been aware of the other schools and professional sports teams dealing with this issue. Most of the alumni who opposed any sort of change take the position of "We never intended any disrespect, so the name should remain." Some of them, in searching for backup to their case, cited the Washington Redskins' Stephen Dodson article and have relied upon it as blanket permission for everyone to use the name.

I have been participating in the discussion on behalf of the pro-change position and cited two articles that refuted the authenticity of Dodson's heritage. I have refrained from name-calling or condemning the opposing view, instead choosing to present the evidence in a rational manner. My comments have largely been ignored.

I noticed an interesting demographic trend during the Facebook debate: The overwhelming majority of those who oppose any change are Caucasian, and vice versa for those who feel the name should change. As for me, I am ethnically full-blooded Chinese, born in New Jersey, and raised in Texas since before my first birthday. I identify myself as a Texan and an American, not necessarily as a minority. I have endured a healthy amount of discrimination in my life, both deliberate and unintentional. (Asian men are among the most universally ridiculed demographic in the world.)

I don't know how much of this you're able to use to inform your readership of this specific issue, but I thought it would be at least informative to you on a personal level to get a closer perspective on one of these smaller debates.

Baseball News: With the Mets having signed Curtis Granderson and Bartolo Colon, the case can be made that they've nabbed two free agents who look best and worst in a uniform. "¦ Here are all the T-shirts that the Pirates will be giving away in 2014 (thanks, Phil). "¦ Also from Phil: Cubs games next season will use baseballs with the Wrigley centennial logo. "¦ A few months ago I wrote about that Willard Mullin book, which featured several illustrations in this style (additional examples here and here). Dan Cichalski has an awesome portrait of Roberto Clemente rendered in a very similar style. It's by a guy named Chris Nix, who apparently does a lot of work in this same style. Good stuff!

NFL News: Concussion discussion: Good argument for eliminating helmets from pro football (thanks, Phil). "¦ Also from Phil: Here's a great AFL shot from 1961. That's Abner Haynes of the Dallas Texans, whose franchise record of five TDs from scrimmage was tied yesterday's by Chiefs RB Jamaal Charles.

College Football News: Here's some video of the 1970 Orange Bowl, which featured Penn State vs. Missouri. "Mizzou was wearing the college football '100' helmet logo, and Penn State had TV numbers on the side of the helmet," says Douglas Ford. "Also, the commercials during the game are incredible."

Hockey News: A pair of Blackhawks fans wore some fun jerseys the other night (thanks, Phil). "¦ Notre Dame's jersey for the Frozen Fenway game will reportedly look like this. Very nice! (From Warren Junium.)

Soccer News: Phil had this in Saturday's Ticker, but in case you missed it: A certain magazine ran article the other day about the Intel/Barcelona inner-jersey ad stunt. Key quotes: "Next time you start to feel like everything that can be sold will be sold, just remember that most soccer clubs in the world do not sell the underside of their jerseys to advertisers" and "Most of the time, when a player lifts up his shirt to celebrate a goal, it is an act of joy that brings profit to no one" and "[T]he space that striker Lionel Messi once used to wish his mother a happy birthday (earning a fine of about €2,000, or $2,740) now belongs to a corporation with a market value of about $120 billion." So who published this corporate-bashing affront to the free enterprise system — some leftist commie newsletter? Nope — a respected business mag owned by one of the world's wealthiest capitalists. Think about that. "¦ "You've probably seen in soccer the trend where teams have the date and rival embroidered into their jerseys, sometimes even with both countries' flags," says Omar Jalife. "Well, the final of the Mexican League was played on Saturday and both teams had some text added to their jerseys, but the middle line of America's text was 'whited out.' I think that line said, '15 Diciembre Estadio Azteda,' and I believe they whited it out because the stadium is Azteca, not Azteda."

NBA News: Pistons center Andre Drummond, who attended two different Connecticut high schools and also spent a year at UConn, marked the anniversary of the Sandy Hook shootings by wearing the names of all 26 victims on his shoes for yesterday's game against the Trail Blazers (thanks, Phil). "¦ That same game, by the way, featured, an interesting uni anomaly: Motor City vs. Rip City! "This was also the second straight night the Blazers wore white on the road," notes Jason Charles Franklin. "The night before they played the Sixers, who wore blue at home."

Grab Bag: I don't usually say anything when I update the Catch of the Day, because the idea is that you should check it on your own and get a nice surprise when I've updated it. But I recently neglected to update it for about two weeks, so it would be understandable if you gave up and stopped checking. All of which is a lengthy way of saying: There's finally a new (and seasonal!) Catch of the Day. "¦ Faaaaascinating story on the state of Tennessee's "jock tax." Highly recommended. … My ESPN.com colleague Paula Levigne, who's one of the best investigative reporters in the business, has written an absolutely essential piece on how your tax dollars and mine subsidize bogus PGA "charities." Don't miss. … David Firestone has created rankings for all 50 NASCAR teams in 2013. "¦ More debate of whether the University of Illinois Springfield should change its "Prairie Stars" nickname (from Nick Yelverton). "¦ Those of you who follow a certain type of cultural discussion may be aware that there's currently a major debate taking place in certain circles regarding snark vs. smarm. This has given me an idea for a new condiment that can be spread on toast. It will be called, of course, smarmalade.