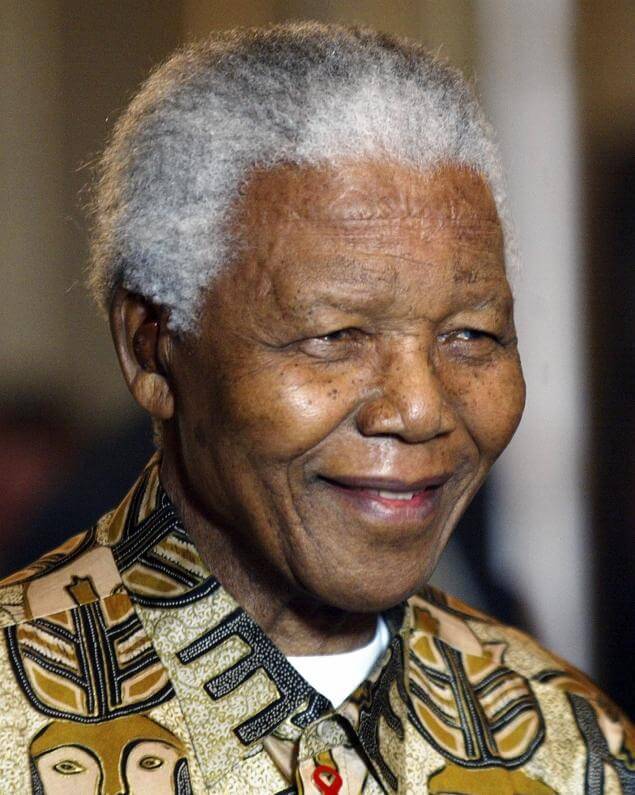 One day when I was in eighth grade, my social studies teacher announced that we would all have to subscribe to Time magazine, so we could keep up with current events. The first issue that arrived at my house was this one, with a cover story on the white-minority government in South Africa. I was 13 at the time, and while I knew a little about apartheid, I didn't really comprehend its full scope until I read that article, which was also my introduction to apartheid's foremost opponent, the jailed African National Congress leader Nelson Mandela.
By the time I started college at SUNY-Binghamton in 1982, the situation in South Africa had become a very big deal. Mandela was still in prison, but Desmond Tutu had become internationally prominent for the anti-apartheid work that would win him the 1984 Nobel Peace Prize. On our campus, it turned out that the concessionaire that provided the meals for our dining halls was owned by a company that had a small foodservice operation in South Africa, and there was a growing and ultimately successful protest movement among the students to force the company to divest. The student council showed its support for this movement by renaming one of the performance halls in the University Union as the Mandela Room (a name that has stuck). Down at the student-run record store that I co-managed, we sold a shitload of copies of the Special AKA's "Free Nelson Mandela." Similar events were unfolding on campuses across America.
Was some of this just the typical undergraduate grandstanding by privileged, immature kids living off their parents' tuition payments? Sure. But if you're too young to remember those days, it's probably hard for you to conceive of how monstrously wrong apartheid was, and how completely entrenched it appeared to be. Its eventual collapse, and Mandela's eventual release from prison and ascendancy to the South African presidency, was among the most triumphant moments of recent history.
Mandela died yesterday at 95. He strikes me as one of the three great transformative leaders of the past century (the other two being, of course, Mohandas Gandhi and Martin Luther King). He lived a long life, longer than most, but imagine how much more he could have accomplished if he hadn't spent those 27 years in prison. RIP.
+ + + + +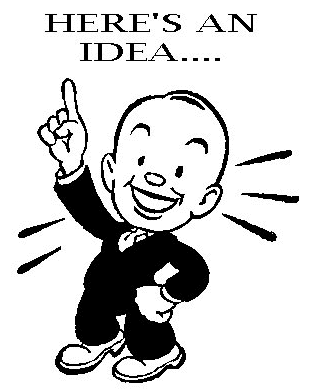 So here's an idea: Reader Jonathan Dodd lives in Dallas, but he and his girlfriend, Liz, are in NYC for a few days, and yesterday he asked if they could stop by Uni Watch HQ to pick up a Knish shirt, to which I said sure. Once they arrived, they seemed like really nice people, so I invited them to stay for a beer.
As we talked, it became apparent that Jonathan and Liz both have very strong ideas about the uniforms and logos of all the Dallas-area teams. Jonathan in particular was dissecting tiny details and small nuances (things he liked, things he didn't like, things he used to like until the team changed them, etc.) in the way that only a local fan can do. That's because a local fan doesn't just watch every single one the local teams' games — the local fan is also surrounded by the local uniforms and logos on billboards, in commercials, on other local fans' $200 polyester shirts, and as part of the local culture. As we talked, I realized that I might have strong opinions on some of the Dallas teams' uniforms, but I'll never know those uniforms inside and out, or understand how they signify and resonate with the local populace, like Jonathan does, just as he'll never know the Mets' or Giants' or Rangers' uniforms like I do.
So that gave me an idea: "Hey Jonathan," I said, "would you be interested in guest-writing a Uni Watch entry about your take on the Dallas teams' uniforms? And if that works out, maybe I could have other Uni Watch readers give us the hometown perspective on the uniforms worn by the teams in their cities."
Jonathan liked the idea, so I'm hoping he'll follow through and write something good about the Dallas-area teams. Either way, I like this idea of having readers give us the local fan's take — we could call it the "Hometown Lowdown," or something like that.
Do you folks like this idea? Let me know what you think in today's comments. Meanwhile, if you think you could write a good Uni Watch analysis of your city's teams, get in touch.
+ + + + +
Blazers contest reminder: In case you missed it last week, I'm soliciting entries for a Blazers redesign contest on ESPN. The deadline is Dec. 9, and the results will be published on ESPN soon after that. I look forward to seeing your designs.
+ + + + +

'Skins Watch: Good historical analysis of how the advent of the 'Skins name was more of a business decision than an "honor" (thanks, Phil). … Also from Phil: In a development that can only help the movement to change the 'Skins name, crack-smoking Toronto mayor Rob Ford thinks the name should remain unchanged. … Sixty-one religious leaders from across the theological spectrum, mostly from the DC area, have sent a letter to Roger Goodell and Dan Snyder, urging them to change the team's name.

Baseball News: The Reds will unveil their GI Joe jersey, along with a new St. Paddy's Day design, at 6:20pm today. Someone on Chris Creamer's site has suggested that they're also a super-subtle change to the road jersey by moving the sleeve piping to the very bottom of the sleeve cuff, but I'm from Missouri on that one — could just be the way the photo (or Photoshop mock-up) was cropped. … Here's a clever video showing Scott Kazmir changing from an Indians uni to an A's uni (from Andrew Cosentino). … Topps and Homage have teamed up to create a series of Topps-themed T-shirts, and they're pretty good! Wish they'd come out with these before my gift guide column was published. … The Pirates' "P" cap logo — the one that annoyingly doesn't have a serif at the upper-left corner like I think it should — will soon become the team's primary logo. … This is intriguing: a 1913 reference to a player who had been beaned in 1905, "in the days before batting helmets." As Mike Wissman notes, "It's interesting how batting helmets are positioned as commonplace [in 1913] and subsequently disappeared from the landscape for many years, only to resurface in the 1940s." … Wanna put your productive day to an end right now? Check out this baseball genealogy chart (blame Yusuke Toyoda).

NFL News: Here's a good article on NFL hairstyles, with an accompanying slideshow. … I don't usually get too worked up about media outlets using wrong or outdated team logos, but you'd think the NFL Network, of all places, would know that the Jags have a new logo this season. But nope (screen shot by Dan Klein). … Funny to see an NFL team logo on a basketball jersey. That's San Gabriel Academy in California, using the Eagles' wordmark (from Ahmad Billal Samady).

College Football News: Here's a look at the end zones for the SEC championship game. … Baylor has produced a video for the final game at the Floyd, plus it has shots of the throwback unis they'll be wearing this weekend. … Some knucklehead thought yesterday's announcement about Jameis Winston not being charged was a good occasion for the interlocking-glove salute (from Chris Perrenot). … Then again, yesterday's news about Winston didn't bring out the best in a lot of folks. Unfuckingbelievable. … Louisville had a new helmet stripe for last night's game against Cincinnati. … Missouri's wearing black-white-gold for the SEC title game. I like that combo a lot! … If you have $750 burning a hole in your pocket send it all to me you can buy one of Baylor's throwback from tomorrow's game.

Hockey News: The Sabres wore their third jerseys last night against the Rangers, which prompted the following note from David Feigenbaum: "I feel like I'm seeing one Sabres team coming and another team going — one in gold the other in blue. And the funny thing is, both Sabres teams stink, and so do the jerseys.

Soccer News: Now that Volkswagen is no longer sponsoring D.C. United, here are some suggestions for new sponsors (thanks, Phil). … Also from Phil: New kits for Sacramento Republic F.C. … Here's an interview with Nike's global creative director talking about the new Brazil kit and the uni design process (from Yusuke Toyoda).

NBA News: Major embarrassment for Nike, as Lebron James doesn't like the latest version of his signature sneaker and hasn't been wearing it. "¦ So the NBA is issuing red cards to fans now. Brutal spacing on that typography — either go rag-right or enable hyphenation, NBA! (Thanks, Phil.)

College Hoops News: Chrome lettering on tap tonight for Kentucky. Lots of other chrome-accented gear, too. Oh, and more of the same for the Kentucky women's team.

Grab Bag: My story from earlier this year about twist-ties vs. bread clips was singled out as a notable read by The Atlantic. … Here are some thoughts on what to wear if you're invited to a holiday party and the host requests "festive attire." … I like this display of Utah coal miners' helmets. … New Super Rugby kits for the DHL Stormers (from Josh Jacobs). … The new Appalachian State logo is drawing some criticism (from John Dankosky). … South Africa's national cricket team wore pink the other day (from Jon Grossman). … Here's the Norwegian curling team talking about their pants (from Bernie Langer). … This is odd: a T-shirt with a Champion logo on the chest but a Reebok logo and something else on the sleeve. And no, Champion is not owned by Reebok. It's from this video (good spot by Brian Codagnone). … "Corporate-named 'bowl games' have come to Tennessee high schools," says Dustin Semore. "The Blue Cross Bowl is the name for each TSSAA championship game to be played at Tennessee Tech's Tucker Stadium. Here is a picture of the Henry County Patriots' helmet with the game's logo decal (with a poor placement job since you can see writing behind it). Also, note the uni number decal to the right of the stripe, which is shaped like the outline of Henry County — pretty cool." … NYC mayor-elect (and my neighbor) Bill De Blasio announced yesterday that his police commissioner would be William Bratton. Bratton wore a red tie with little gold fish for the press conference, and he must really like that tie, because he also wore it on the cover of his 1998 book and during his previous stint as police commish in the mid-1990s. "There are more photos showing him wearing the tie at different points in his career, but I think you get the idea," says Dave Rakowski. "¦ David Firestone visited the Chicago Sports Museum and photographed a bunch of cool stuff.