If you can't see the slideshow, click here
What we have here are the jerseys that will be worn by five of the 10 NBA teams playing on Christmas Day. As you can see, they have sleeves (which is no great surprise, given where the league is heading these days) and do not have uni numbers on the chest (which is very surprising indeed).
I've known about these jerseys for nearly five months but wasn't at liberty to talk about them until yesterday, when an odd sequence of circumstances led the five photos shown above to begin circulating on the web. That allowed me to break the news via this ESPN piece, which was posted yesterday evening. To learn more about the jerseys, start there.
Once you've read the ESPN piece, you'll probably have some additional questions, so let's shift into FAQ mode:
What about the other five teams that are playing on Christmas Day? Will they be wearing this same style of jersey, and do you know what they'll look like?
Yes, and yes. Those five teams are the Knicks (who'll be wearing an orange jersey with a gray/blue chest logo), Rockets (red jersey, grey logo), Spurs (gray jersey, gray/black logo), Clippers (blue jersey, gray/blue logo), and Warriors (yellow jersey, blue/gray logo).
Can you show us those jerseys?
No, but you'll be seeing them soon enough, probably next week.
The Clippers and Warriors already have sleeved jerseys. Is that what they'll be wearing on Christmas, or are these new sleeved jerseys for them?
New ones. So those two teams now have multiple sleeved jerseys. (Update: A photo of the Warriors' Christmas jersey has just surfaced.)
Why are so many of the logos gray?
Beats me. As I've written many times in recent months, I find the current trendiness of gray to be rather baffling. At least the logo on the Heat's jersey is white instead of gray.
Will the game jerseys have the Adidas logo, or is that just a Swingman replica thing?
Not sure. Last year's "Big Color" jerseys, which were worn on Christmas, didn't have the Adidas logo. I'm hoping these won't either.
Will the 10 teams playing on Christmas wear these jerseys again later in the winter?
Not sure.
Will this jersey template be worn by any of the other 20 teams that aren't playing on Christmas?
Not sure. There's a Celtics version that's circulating, even though Boston isn't playing on Christmas. So that may mean that other teams may wear these jerseys on days other than Dec. 25, or it may simply mean that the NBA plans to sell retail versions for every team, even the ones that aren't playing on Christmas.
I do know (and have seen) that they created jerseys in this template for every team in the league, because the designs had to be done and in the pipeline before this season's NBA schedule was finalized.
Are they planning to use this same template — logo on the chest, number on the left sleeve — for any other promotions this season?
Yes. The All-Star jerseys will use this same template. I have seen those designs but I can't show them to you — sorry.
(Super-special thanks to Brian Erni and Phil. They both know why.)
+ + + + +
An open letter to Under Armour: Yesterday was a busy ESPN day for me. In addition to the NBA/Xmas story, I also wrote an open letter to Under Armour. My thanks to the many of you who sent supportive, thoughtful feedback on this one.
+ + + + +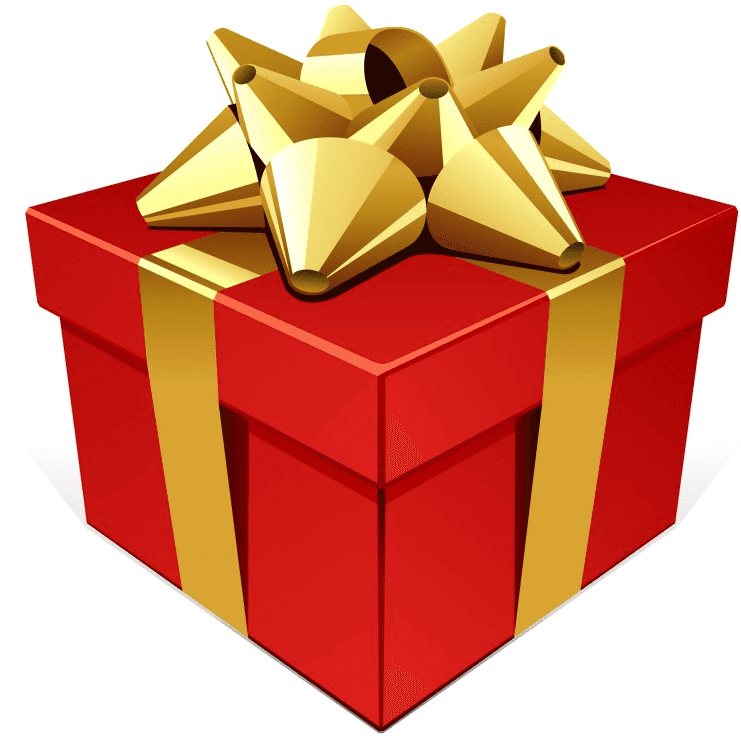 It's that time of the year again: I'm about to start working on my annual Uni Watch Holiday Gift Guide, and I'd welcome any suggestions you might have. So if you know of an interesting uni- or logo-related product or service, or anything that seems somewhat Uni Watch-ish, don't be shy. Thanks.
And as long as we're talking about gifts:
•  Want to get someone a Uni Watch Membership but don't know what design the lucky recipient wants? No worries — you can buy a membership gift voucher, which the recipient can then redeem with me at his or her convenience.
•  Wouldn't it be great, at least in theory, if we lived in a world where gifts like these were available? If you agree, drop me a line and we'll discuss what a lovely world that would be.
+ + + + +

'Skins Watch: Native American groups staged a protest outside the Metrodome in connection with last night's Vikings/'Skins game. Interestingly, the St. Paul Pioneer Press's article about the protest pointedly declined to use the 'Skins name in the headline (thanks for noticing that, Phil). "¦ Here's a breakdown of schools in Central New York that have changed their Native American team names and/or mascots (from Rick DiRubbo). … I don't even know how to describe this next story — here, just see for yourself (from Tom V.). … Here's the best article I've seen so far on the story of Lone Star Dietz, the Indian fraud/imposter/etc. who Daniel Snyder likes to invoke as part of his team's Native American heritage. Recommended reading (thanks, Phil). … Reader James A. posted the following in the comments yesterday: "With all of the controversy swirling around the 'Skins name, I can't recall hearing anyone calling for a concerted boycott of the team's sponsors." Good point. For those of you who favor changing the name, is it time to move in that direction?

Baseball News: Here's a very short, very funny account of two Bryce Harper photos (from William Yurasko). … New logo for TwinsFest (from Luke H). "¦ "We recently competed in the MSBL World Series in Arizona with a team of players from the Greater Philadelphia Men's Adult Baseball League," writes Matt Gionta. "With help from Philly's own Chandler Bats (used by a number of big-leaguers including Bryce Harper, Domonic Brown and others), we sported uniforms in the colors of the Philadelphia flag." Very nice, especially those striped stirrups! Love the city flag sleeve patch, too. And the yellow belt is a nice touch.

NFL News: The jersey worn by Eagles QB Nick Foles during his record-tying seven-TD performance last Sunday is on its way to the Hall of Fame (from Tom Mulgrew). … Tommy Bahama is partnering with the NFL to produce a line of "premium lifestyle apparel." Can't, uh, wait (from Tommy Turner). … Hollywood producer Ridley Scott's next project will be, of all things, a movie about NFL concussions. … I had to explain to about eleventeen people last night that the two different 7s in this shot are not a mistake. They're just the result of Nike's idiocy. "¦ Daniel Snyder's luxury box at the Metrodome last night was equipped with a 'Skins crockpot. You think the Vikings provide that for every visiting owner, or does Snyder bring it with him on the road? (Screen shot by Dan Schauf.)

College Football News: Baylor's blackout jerseys last night included black NOB lettering (from Christopher Hall). … Syracuse will wear Wilmeth Sidat-Singh memorial decals this weekend (thanks, Phil). … Latest teams to desecrate the flag are Utah and NIU. … Texas Tech coach Kliff Kingsbury's contract gives him control of the team's uniforms. … Fresno State's bulldog logo has become a gang symbol. … Maryland will be wearing their black pride hubris uniforms tomorrow. "¦ Here's Missouri's uniform for this weekend. "¦ Gregg Wiebusch was watching last night's Stanford/Oregon game and noticed a player on the sidelines with a No. 52 helmet and a No. 95/NNOB jersey. I figured it was one of those temporary jerseys that players sometimes wear on special teams to avoid a duplicate-number situation, but here's the weird thing: Stanford doesn't have a No. 52 on the roster. Odd.

Hockey News: Here's an article about Gerry Cheevers's mask. What I really like in that photo is that Cheevers had his uni number on his blocker twice (from Chris LaBella). GI Joevember jerseys for the Hershey Bears (from Mario Carr). … Here's how the Bakersfield Condors' Gettysburg Address jerseys look on live human beings (thanks, Phil). … The Connecticut Lottery has come out with Hartford Whalers scratch-off tickets (from Alan Kreit).

Soccer News: Adidas is denying allegations that it tried to move Lionel Messi to an Adidas-outfitted team (from Brett Stone). … New Remembrance Day Kit for Arsenal (from Yusuke Toyoda). "¦ "Complete screw-up by Adidas on the Colombian national team's World Cup uniform," says Fernando Cardenas Sanchez. "About two months ago some pictures of the new jersey leaked and public reaction was very negative, because the design was remarkably similar to some jerseys previously worn by Ecuador (kinda like dressing the Red Sox in pinstripes). Even knowing that most nationals hated it, they still released that model on Thursday and they took away the classical blue pants, which were the only constant thing throughout the history of this team's uni. The public is still enraged and it doesnt seem like it's gonna get any better. The uni may look okay to outsiders, but for Colombians it's a blow to the groin."

NBA News: Here's a great story about what NBA ref Monty McCutchen carries in his travel bags (from Tommy Turner). … When Adam Silver takes over the commissioner's chair from David Stern next February, the league will start using a ball with Silver's signature (from Paul Lee). "¦ More inconsistencies among the 6s and 9s used by the Lakers (from Jay Rosenberg). "¦ Someone has put together a slideshow of history's "best" NBA alternate jerseys.

College Hoops News: Evansville is bringing back the sleeves. Remember, they wore sleeves before everyone else started doing it. They'll be wearing the new version for five games this season, beginning on Saturday (from Stephen Smith). "¦ Georgetown going GI Joevember to open the season (from Zack Kurland). … Louisville will be wearing last year's Fruit Stripe jerseys to open the new season.

Grab Bag: Keith Olbermann says uniforms and politics don't mix (thanks, Phil). … Orem High School in Utah sure does like the Oregon "O" logo. "Looks like a bowl of Cheerios," says Dom Lewis. … The Pentagon has decided not to impose a unified camouflage design throughout the U.S. military (from Chris Bisbee). … The 2016 Rio Olympics will be the first Olympic Games to have a full set of Paralympics pictograms (from Sinuhé Guevara Flores). "¦ Next-to-last graf of this story says the Aussie football team St. Kilda may soon be sponsored by the cosmetics firm Revlon. "Weirdest sponsorship/club marriage I've ever heard," says Leo Strawn Jr. "¦ The Pittsburgh Power of the Arena League are going with a new gold helmet (from Yancy Yeater). "¦ Finally, here's a question to ponder: What if SportsCenter anchors wore uniforms? One plausible answer is shown below:
Pretty funny. Here are some still photos from the shoot of the commercial.