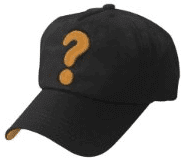 Got a note yesterday from someone who claims to have a lot of connections in the cap world (and who convinced me that those connections are legitimate). He had some interesting news to share about MLB caps:
I've been told that all MLB hats will be switched to the "Diamond Era" BP cap material next season and that the current Authentic Collection caps will be discontinued. I do not yet know if this means all the hats will be imported (as all the BP caps currently are) or if a percentage will be still USA-made, but the visual difference will likely be jarring, since the Diamond Era caps have a textured fabric.

Also: New Era's exclusive contract with MLB is set to expire at the end of 2014. MLB is less than pleased with New Era for snagging the rights to the NFL and creating a product line that is in direct competition with MLB's on-field line, and as such has been slow to re-up with New Era. Nike has thus become interested in acquiring the contract and has begun a full-court press to become MLB's exclusive supplier of on-field hats.

New Era's current contract stipulates that the hats are to be made domestically but allows for a percentage to be imported. The imported caps have included the Chinese-made GI Joe caps (because nothing says pride in America and supporting our troops like a Chinese-made baseball hat) and the new BP caps that were introduced this season. Nike currently does not have means to produce hats domestically, so if they end up with the new MLB cap contract, all game caps would presumably be imported.
Hmmmm. I asked an MLB spokesperson for comment about the 2014 cap fabric. The response: "We aren't going to confirm or deny any information about new products for next year."
If any retailers, sales reps, or other knowledgeable folks have additional info to share on this subject (anonymity assured), you know what to do.
Meanwhile, for those of you who buy, wear, or collect MLB caps, what do you think of the potential move to the new fabric?
+ + + + +

'Skins Watch: Even Dan Snyder's attorney, Lanny Davis, thinks Snyder won't be saying, "Put it in caps, NEVER" anymore. That piece is really fascinating, especially the bit at the end about how Davis, as a Jew, feels about another marginalized minority group (i.e., Native Americans). Recommended reading. … And sure enough, Dan Snyder just sent a lengthy letter about the team name to season ticket holders, and his tone was steadfast but less defiant. Tone notwithstanding, the letter was largely nonsense and was quickly deconstructed by Deadspin, Kissing Suzy Kolber, and ProFootballTalk. And as you can see in that last link, the Oneida Nation has requested a meeting with Snyder so he can explain his postion to them directly — your move, Dan. … Fascinating article about a Native American woman who lives in DC and has been fighting to get the 'Skins name changed for nearly 40 years. Her time is finally upon us. … Here's a very interesting article suggesting that the groundswell of debate over the 'Skins name is connected to the growing concern about concussions and other ethical issues involving the NFL (from Matthew Busch). … Latest public figure to support changing the 'Skins name: Howard Stern (from Chris Flinn). … Cowboys owner Jerry Jones, however, would rather not wade into that thicket (from Tommy Turner). … Want to see why Wahoo is as problematic as the 'Skins name? Look here. … Latest sportswriter to call for the 'Skins name to be changed: Doug Robinson of the Deseret News (thanks, Phil).

Baseball News: Pirates OF Andrew McCutchen has provided a full set of uniforms for a softball team that got shafted by their uni outfitter (From John Jankosky). … "The Boston Public Library has a huge archive of photos on Flickr," writes John, who asked that his last name not be used.. "There's a ton of other strings one can use, but I chose to focus on baseball. Many of the images are large enough to serve as nice computer wallpapers." …Phil points out that three of the remaining teams in the playoffs — the Dodgers, A's, and Cards — are the only MLB teams with totally plain, piping-free pants.

NFL News: An absurd soap opera unfolded yesterday, as Bears WR Brandon Marshall announced that he'd be wearing lime green shoes tonight for Mental Health Awareness Week. At first the NFL told him, "No fucking way," but then they relented and said, "Okay, way — but we're fining you." I'm not sure which is worse — the seemingly bottomless Worthy Cause of the Month Week phenomenon or the pointlessness of a "disciplinary" system in which both sides agree beforehand what the transgression will be and how it will be punished. Inmates, asylum, etc. Meanwhile, I'm sure Marshall's green footwear will mesh beautifully with all the pink everyone else will be wearing (from Yusuke Toyoda). … The Ravens will be wearing their black jerseys — with Pinktober accessories — this Sunday … The Chargers will wear their powder blues on Monday night (thanks, Phil). … The NFL is auctioning off what appears to be a 2005 Jets prototype jersey (from Eric Stangel). … Josh Freeman will wear No. 12 with the Vikings (thanks, Phil). … I'm not sure what's most surprising about this old photo of Y.A. Tittle — that he had hair or that he was wearing No. 63. That's from his time with the old Colts of the AAFC, prior to his move to the 49ers (great find by Matthiew Mitchell).

College Football News: I was interviewing Virginia Tech's equipment manager for an upcoming ESPN column and he mentioned to me that they'd be wearing the Hokie Stone helmet one more time this season. No firm date, though. … Dreadful matte black helmets on tap this weekend for Washington. … Here's a Boise State corn maize (from Brad Iverson-Long). … New gold alts for Southeastern Louisiana (from Chris Mycoskie). … Gold jeseys on tap this weekend for North Dakota State. … Thanks to a bunch of home games and a road game at LSU, Auburn hasn't yet worn white this season. Clint Richardson takes a look at how that compares with previous seasons. "¦ Pinktober helmet on tap this weekend for UMass (from Zach Emery). "¦ Grand Valley State will wear solid white this weekend (from Forest Page).

Hockey News: Gorgeous new striped-sleeve throwback for Princeton (from Anthony Nuccio). … Very nice new uniforms for Minnesota-Duluth (from David Cummings). … Funny video of Buffalo's Steve Ott losing and then replacing his helmet uni number decal during a practice (from Timothy Tryjankowski). "¦ Pinktober has spread to the sideboard ads in St. Louis (from Ben Gorbaty).

Soccer News: New third kit for Newcastle (from Yusuke Toyoda). "¦ Here's a list of 20 of the most "weird and horrendous" soccer kits (from Leo Talbot).

NBA News: ESPN radio host Colin Cowherd has weighed in on the topic of NBA nickNOBs (from David Firestone). … The Hornets' color scheme for next season has leaked.

College Hoops News: Looks like Wichita State has new uniforms, at least judging from the background photo on this Twitter account (from Jaylen Lane). … New uniforms for Iowa (from ack Kurtz). … New black uniforms for Weber State. … Creighton has a new logo, which is featured on their new court design (from Mike Vamosi). … Oooh, look at the great Kansas socks on the cover of the new SI. Reallyreallyreally hope they wear those on the court (from Todd Boyle). … New uniform for Virginia Tech (from Andrew Cosentino).

Grab Bag: Interesting story about the lasting influence of the 1989 Batman movie logo (thanks, Brinke). … Just when you thought you'd seen every logo-clad apparel product in existence, here's a new one (at least to me): team-branded arm sleeves. Anyone ever worn these? Fill us in (from Ben Traxel). … The Taliban's latest tactic in Afghanistan is to steal Afghan army and police uniforms (from Tom Mulgrew). … Have college volleyball nets always had ads like this? (From Chris Flinn.) "¦ I'm visiting my Mom today, so please go easy on the Ticker submissions — thanks. See you tomorrow.