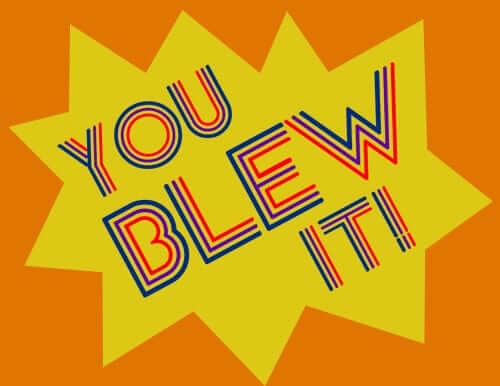 With the baseball season winding down, I want to shift away from sports aesthetics today and take a look at a particular aspect of sports nomenclature that's been on my mind for a while.
Here's the deal: If a relief pitcher enters a game in a save situation and gives up the lead, he is charged with a "blown save." Not a lost save, not a failed save, not an unconverted save — a blown save. We accept this as part of the game, but it's a remarkably coarse term when you stop and think about it. It implies personal culpability, inadequacy, and even a hint of moral failure: You blew it. Never mind if the pitcher enters the game in a near-impossible situation (runners on second and third, no outs, a one-run lead), or if the key runs score as the result of an error or even a bad hop — the scarlet letter is the same: You blew it.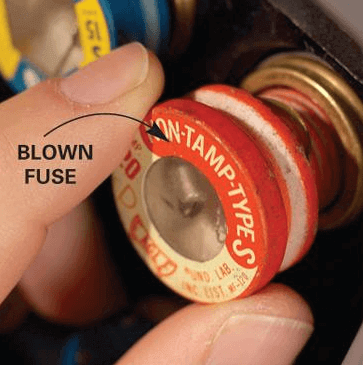 By comparison, look at a pitcher who is charged with a loss. Depending on the circumstance, he is sometimes described as the "tough-luck loser," or having been "saddled with the loss," or having "suffered the defeat," or being "a victim of poor run support." The loss, in these situations, is something that happens to the losing pitcher, not something he's actively brought about. Even a starting pitcher who performs poorly is simply "the losing pitcher" or he "takes the loss" — he's almost never described as "a loser."
But I've never heard of a relief pitcher "suffering the blown save" or "taking the tough-luck blown save," even though such situations certainly happen. Regardless of circumstance, the message is the same: You blew it. Sometimes you'll hear a broadcaster hesitate a bit as he says, "In his last outing he [slight pause] blew the save," because he realizes it was one of the situations where the pitcher wasn't really culpable. But the broadcaster goes ahead and uses the term anyway, because it's only term available.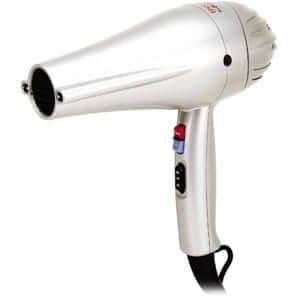 The save, which became an official MLB statistic in 1969, is codified in section 10.19 of the MLB rulebook. The rulebook has no mention of a blown save, although the concept of failing to convert a save situation is obvious enough. So who came up with the term? According to this Wikipedia entry (I know, I know"¦), the concept of the blown save "was introduced by the Rolaids Relief Man Award in 1988," although I suspect the Rolaids folks may have simply taken a term that was already in vernacular use and elevated it to a more valid-seeming (if unofficial) status.
But if the blown save is unofficial, it has nonetheless achieved official-seeming currency. Box scores routinely show relievers designated with a "BS" (or sometimes just a "B"). Pitching stats always have a "BS" column. For all practical purposes, the blown save is an official statistic.
I realize that the save itself is a badly overrated stat, but I'm not looking to get into that here. I'm talking about language, and the use of language. "Blown save" strikes me as both inaccurate (at least sometimes) and undignified (always). The game deserves a better term; we all do.
What should that new term be — failed save? Unconverted save? Should a reliever have a saves record, similar to a win-loss record, so that if he converted 18 out of 20 save chances he'd be 18-2?
The floor is yours, with one caveat: I know everyone has their pet peeves about sports terminology — some people don't like "walk-off," others don't like "web gem," or whatever. We can deal with those another time. For today, let's keep the terminology discussion focused on saves and blown saves (plus you can discuss any other uni-related matters, of course). Thanks.
But before we go, here's a great track by the very wonderful Nobunny, with a title that pertains nicely to our topic du jour:
+ + + + +
Click to enlarge
Collector's Corner
By Brinke Guthrie
We begin this week with a big set of those oversized NFL cardboard poster cards. I loved the graphics on these even though I was quick to notice that they resued the same poses for different teams! (And for the Jets one at top-right, I even remember the source photo: It was Tommy Casanova of the Bengals, No. 37.)
Here's the rest of this week's eBay haul:
• Cool set of 1971 NBA stickers. Or "vinyl transfers," if you prefer.
• This L.A. Angels bobble is in perfect shape, and is about 50 years old.
• Classic look to this 1970s San Diego Chargers snap-front jacket.
• You'll look good pulling for the A's in the A.L. playoffs with this Swingin' A's windbreaker.
• Brownie is front and center on this 1960s-1970s promo football from a Cleveland-area bank.
• Always try to include these whenever possible 'cause they're so retro cool: Give it up for a 1960s Falcons plaque — still sealed!
• Nice 1970s L.A. Rams jersey from Medalist, although it's odd to see that "Rams" chest mark.
• Finally, from reader Merrick White, we have what is probably the strangest product Ted Williams ever endorsed.
Seen something on eBay or Etsy that you think would make good Collector's Corner fodder? Send your submissions here.
+ + + + +
Party update: Yesterday I mentioned that our annual autumn Uni Watch party in Brooklyn would be on Sunday, Nov. 3. But as several people quickly pointed out, that's the day of the NYC Marathon, which some of our readers will be participating in (plus I enjoy watching the Marathon myself). So let's move the part back a day to Saturday, Nov. 2. Same time and place: 2pm at Sheep Station.
+ + + + +

'Skins Watch: Big day yesterday, as the Oneida Indian Nation held a "Change the Mascot" symposium in DC (audio of the entire event is available here), which prompted the NFL to set up a meeting with the Oneidas. If you can't see the writing on the wall by now, Washington Post sports columnist Mike Wise has helpfully connected the dots: The team name will be changed in the near future. "¦ Meanwhile, the symposium prompted very strong pieces by two of Wise's WaPo colleagues, Dana Milbank and Clinton Yates (the latter of whom is a lifelong 'Skins fan). "¦ Also, the 'Skins controversy was discussed at length on a DC sports radio station yesterday. There's a transcript, along with audio at he bottom of the page, here (all three of these links were from Phil). "¦ On the other side of the debate, there's this new piece from National Review editor Rich Lowry. As you can see from the headline, it's not really about the 'Skins — it just uses the 'Skins debate as a proxy for a "liberals vs. conservatives" diatribe. Framing everything in "us vs. them" terms is more or less Lowry's job description, so I don't blame him for doing it. But I think it's an unfortunate way to approach this type of issue (or, really, any complex issue), because it's more concerned with demonizing the people making a given argument than with actually dealing with their argument. As contentious as the 'Skins issue has sometimes gotten in the Uni Watch comments section, we've mostly avoided that type of proxy posturing and stuck to the issue itself. My continued thanks to everyone for that.

Baseball News: Mariano Rivera might never have gotten the chance to wear No. 42 if Reggie Jackson had worn it with the Yankees. And that was Jackson's original plan. If he had stuck with it, the Yanks would presumably retired No. 42 for Jackson, and Rivera would have ended up wearing something else (great work by Todd Radom). … Eli Netting points out that Yadier Molina appears to have a little strap that keeps his catcher's mitt attached to his wrist. … Odd note from John Sheehan, who works at the Fenway Park ticket office and checks in with the following: "This guy brought a seat to the park to return it because he didn't want it. Said he got it as a gift about 10 years ago and figured the Sox could use it, and before I could say anything he left. I was the lucky worker who ended up with it. I'm 26 and don't remember the bleachers (only section with green seats) having blue rails — I thought they were always green. The seat was free, so I'm going to enjoy it thoroughly, but I just want to know if it's really from Fenway or not." Can anyone enlighten us on this point?

NFL News: Halle-freakin'-lujah: No more pink penalty flags. … With the Super Bowl coming to Giants Stadium this winter, billboards on the highways surrounding the stadium will soon be reserved for Super Bowl sponsors (from Michael Romero). "¦ Oh, great: an Andrew Luck corn maze complete with logo creep. Sigh (from Kevin Brown). … I hadn't noticed until now that the officials' long slacks — or at least some of them — are creased (from Eli Netting). … "Sunday's Fox broadcast of the Eagles/Giants game showed former Giants RB Joe Morris, who's now an NFL uniform inspector," says Brian Povio. "Here's a shot of the clipboard he uses to log info, and here he is reviewing info with someone on the Eagles' staff."

College Football News: Oklahoma and Texas will be wearing gold-trimmed jerseys for this weekend's game against each other. You can get a clearer look at the chest patch here. … Speaking of Oklahoma, this will be the third alternate uni they've worn under Bob Stoops. Here's a look at the other two (thanks, Phil). "¦ And speaking of Texas, this page of UT facts includes the following: "Orange and white first made their appearance as school colors in 1885 when two Texas fans on the way to a baseball game ran to a general store in search of matching ribbons for the crowd. The shopkeeper sold them orange and white because those were the colors he had the most in stock. The colors were officially adopted in 1900. Burnt orange entered the picture in 1928, when football coach Clyde Littlefield ordered uniforms that wouldn't fade" (Phil again). "¦ Brutal G.I. Joe unis for SUNY Maritime College last weekend. "Even worse when coupled with lots of pink accessories," says Aaron Rowen. "¦ BYU will wear the MOB jerseys (that's motto on back) this weekend. … Wyoming will be wearing the three Ps this weekend — pee, poo, and pink (from Bryan Stevens). … Arizona State fans have chosen maroon-maroon-gold as this weekend's uni combo (thanks, Phil). "¦ Second graf of this story indicates that Washington will be wearing solid-black this weekend. "How many other teams have worn all-white (as Washington did earlier this year against Illinois) and all-black in the same season?" asks Brad Iverson-Long. "¦ This is weird: Southeastern Louisiana wore black jerseys in the first half but green in the second half last weekend. "The black jerseys were brand-new, and several of the numbers were coming off of them, so the officials mandated that we all change jerseys at halftime," explains a team spokesman (thanks to Seth Friend for tipping me off to this one).

Hockey News: "Some teams/players (Stars, Nashville Predators, LA Kings) have been using a sublimated NHL logo at the base of the jersey collar, instead of a patch, because there have been complains about the patch logo irritating/cutting players' necks," says Zack Kurland. I'm not sure the alternate version is actually sublimated — it might just be a thinner, lighter patch, as you can see an here. Either way, though, it's really interesting that there are two versions of the logo. "¦ Really like the Czech Republic's Olympic jerseys (thanks, Phil). … Meanwhile, here are more details on the Team Canada jerseys.

Soccer News: In the past month, three DC teams — the Nats, Caps, and Wizards — have given soccer-style scarves to their fans (from Yusuke Toyoda).

College Hoops News: Gotta hand it to UCF, which has come up with a combination nobody ever thought of before: pinstripes and sweatbacks. Yikes (thanks, Phil). … New orange jersey for Miami.

Grab Bag: Holy moly, Champagnat Catholic School in Florida has some bizarro football uniforms. Additional pic here (from Colby Brock). "¦ Check out this crazy high school color-vs.-color game. That's Booker T. Washington (Miami) against Bishop Gorman (Las Vegas). "ESPNU showed that game last Friday night," says Eric Wright. … Word to the wise: The jockstrap belong under your pants, not over them (from Bruce Menard). "¦ Check this out: wishbone-C vs. wishbone-C! That's Crawford High in black and Centerville High in white, both from Texas (big thanks to Matthiew Mitchell). "¦ The Asia-Pacific Economic Cooperation summit, which has been taking place in Bali, has an odd sartorial tradition: the "silly shirt" (from Tommy Turner). "¦ If you have to do the Pinktober thing, you may as well have some cool sleeve stripes. That's Bob Lane's son's youth hockey team. The complete lack of sock stripes is a concern, though. Not sure I've ever seen a completely solid set of hockey socks before!
+ + + + +

What Paul did last night: During the 1980s I often saw music at a now-defunct Manhattan club called the Lone Star Café, which typically showcased blues, country, roots-y stuff, and anything Texas-related. Most of the times I was there I'd see this immense old cat in a wheelchair, holding court with a rotating cast of associates. At the very least he seemed like a character, plus he had the air of someone important, so of course I was curious about him. But I was a very shy kid in those days and never approached him or his coterie.
Shortly after the Lone Star closed in 1989, I noticed a classified ad on the back page of the Village Voice, which said something like (I'm paraphrasing here) "Old-school music enthusiast seeks new place to hang out. Must be wheelchair-accessible. Contact Doc Pomus at [some phone number]." I just about died when I saw that.
For the uninitiated, Doc Pomus was one of the best and most important songwriters of the 1950s and '60s. He wrote "A Teenager in Love," "Save the Last Dance for Me," "This Magic Moment," "Lonely Avenue," "Can't Get Used to Losing You," "Viva Las Vegas," and a ton more — enough to get him elected to the Rock and Roll Hall of Fame. (He also had a brief career as a blues singer, but he was a Brooklyn Jew who'd been stricken by polio as a child, which presented some marketing challenges for him on the blues scene.)
When I saw that Village Voice ad, I realized Pomus had been the cat in the wheelchair. I'd been just a few feet from songwriting royalty and hadn't realized it! I assume he eventually found a new hangout, although he didn't get to enjoy it very long, because he died in 1991, two years after the Lone Star closed.
Anyway: A new documentary about Pomus came out last year and began making the rounds at various festivals. It's currently showing at Village East in Manhattan, so last night I met up with my friends Matt and Rebecca to check it out. Format-wise, it presents no surprises — everything's in the familiar PBS/Ken Burns documentary mode. But there's nothing wrong with that if everything's executed well, and that's definitely the case here. One of the better music docs I've seen in recent years — highly recommended. Here's the film's website, and here's the trailer:
"