Two players who play two different sports for two different teams situated on two different continents are changing their NOBs — ostensibly for two very different reasons. In the end, though, the reasons are essentially the same.
Let's start in the NFL, where 49ers safety Donte Whitner announced yesterday that he's changing his surname to Hitner. He says he's doing it in part as a reference to his hard-hitting style of play and in part as a protest over all the fines he's received this season as the league has cracked down on big hits. But the protest angle is a bit of a red herring, because he also said he had originally wanted to do the name change during the offseason, but his mother put the kibosh on that. Now she's changed her mind and given him the green light. (Aside from any concerns about changing the family name, you'd think she'd be concerned about her son having a name so similar to Hitler, but I guess not.)
According to that article I linked to, Hitner "said he'd like to get it changed on his uniform by [this] Sunday's game but admitted that might be unrealistic." So for now we'll have to settle for Photoshop jobs like the one shown at right, which I did myself. (Yes, I should have re-centered the remaining letters after removing the "W," but I was pressed for time.)
Meanwhile, there's the case of Romanian soccer player Ciprian Marica, who had previously played in the EPL but recently signed with the Spanish team Getafe. Just one problem: Marica's surname translates to "sissy" or "faggot" in Spanish (as you may recall, Blue Jays shortstop Yunel Escobar had a similar word written on his eye black stickers last year), so Marica is going to wear his first name on his jersey instead of his surname. No word on what his mother (or Donte Hitner's mother) thinks of this.
So we have one player who's changing his NOB to look all rough and tough, and another who's changing his so he won't look like a sissy. Kind of sad, really. They might want to have a chat with a certain Steelers cornerback, who seems to have gotten along just fine with his NOB.
(Special thanks to Terry Eckberg for alerting me to the Ciprian Marica story.)
+ + + + +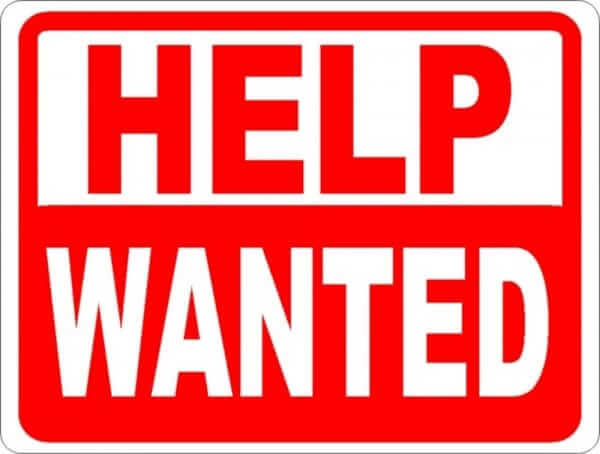 Wanna work more so I can work less? Why the hell not? Back in late August I asked, among other things, how you folks would feel if someone else compiled the Ticker instead of me. The vast majority of you said you wouldn't mind one little bit. We've taken a step in that direction by having Phil provide weekend Tickers, which I think have worked well. Now I'd like to try delegating some of the weekday Ticker work as well — but just for one day a week, at least for now. So I'm officially in the market for an intern, or an assistant, or a Ticker monkey, or whatever you'd like to call it.
The person who ends up with this oh-so-coveted position will be responsible for the following:
• Dealing with buttload of emails on his or her appointed weekly day of Ticker responsibility.
• Promptly forwarding to me any emails that aren't Ticker-ish (e.g., questions from readers, requests for radio interviews, inquiries from potential advertisers, etc.).
• Assessing which Ticker submissions might actually be "big stories" that deserve more than a Ticker mention, and promptly forwarding those to me as well. This is arguably the most important skill you'll need — being able to tell the difference between "big news" and "little news."
• Assessing which Ticker submissions might be tweet-worthy and then tweeting them on the @UniWatch Twitter account.
• Compiling the Ticker for the next day's blog entry, including all HTML coding.
• Cleaning Caitlin and Tucker's litter box. Never mind, OSHA says I can't make you do that. Dang.
You probably have some questions. Allow me to anticipate them:
I'm thinking of applying for the gig. Are there any special qualifications you're looking for?
Yes. You should be a good writer, familiar with this site's general style and approach, knowledgeable about sports and uniforms, HTML-fluent, and equipped with a Flickr Pro account. (If you have a regular Flickr account and can't afford to upgrade to Flickr Pro, I will cover the fee for you.) In a perfect world, you'd already have some blogging experience, preferably with WordPress. In a really perfect world, you'd know a lot more about HTML than I do and could teach me some stuff in that regard.
It would also be helpful if you're, like, fairly brilliant.
If you live in or near NYC, that's a plus, but it's not a requirement.
Do you specifically want a young go-getter? A responsible grown-up? Something in between?
Everything else being equal, I'd rather have a college student or someone just out of college. But if the best candidate happens to be, say, 42 years old, so be it.
Can you please pick me? I'm majoring in sports management, and interning for an ESPN columnist would really look great on my résumé.
Telling me you're majoring in sports management is a good way to not get picked. Ditto if you're majoring in marketing. If you're studying journalism and/or design, on the other hand, that's a plus. Everything else is pretty much a wash.
While we're at it: I don't care which team(s) you root for, how many jerseys you own, when you attended your first sporting event, how you wore your first Little League uniform, etc. If you end up with the gig, we'll have plenty of time to discuss all of those things. But none of that will have any bearing on who gets picked.
I do care about your sense of intelligence, your sense of humor, your dependability, your creativity, your communication style, your ability to see through corporate bullshit (and not just the sports-related kind), and probably a few other things I'm forgetting.
I think stirrups look stupid, logo creep doesn't bother me (in fact, I think it's kinda cool), I like all the crazy college football helmets, and I have no problem with the Washington football team's name. Should I even bother applying?
Don't worry, The Jeff, you'll get the same consideration as everyone else.
Seriously: Do I care about your tastes and opinions on uni-related matters? Yeah, but only a little bit. I'm more interested in the reasoning and intelligence behind them, and how well you're able to articulate them. I'd say the one thing we need to share is a healthy skepticism about corporate bullshit, but your version of that skepticism doesn't have to express itself the same way mine does.
You said you're only looking to delegate the Ticker for one day per week. Will it always be the same day — like, every Friday, or whatever?
I'm flexible on that point. We can work out a system that functions best for both of us. If things proceed smoothly, I might ask you to upgrade to two days a week. I don't foresee asking you to do more than that.
Will I have opportunities to write anything for the site besides the Ticker?
Assuming you handle your Ticker duties reasonably well, you'll be welcome to submit full-length entries.
Are you offering any kind of material compensation?
I will grossly underpay you, just as I have grossly underpaid all my other assistants over the years. Oh, and you'll get a free Uni Watch membership card.
Assuming I get chosen, when would I start?
Reasonably soon, but I'm flexible. If you need a few weeks before you can start, that's fine. If you can't start until, say, next January, that's longer than I'm prepared to wait.
How do I apply?
Send me an email that includes the following:
• Two non-fiction writing samples (or links to same). They don't have to be about uniforms, or even about sports.
• At least one suggestion for how the Uni Watch site could be improved (aside from by hiring you, of course). Don't tell me how we could make the site more popular; tell me how we could make it better.
• Some of your favorite movies, books, and records. Don't overthink this — just rattle off a few top picks.
• A cover note explaining why you're the right person for the job.
• If you do other creative work (photography, visual art, fiction, design, music, etc.), feel free to send samples of that as well.
• Please do not send a formal résumé.
I think that's it. Thanks for listening.
+ + + + +

New sponsor shout-outs: As you may have noticed in recent days, we now have two new advertisers in the right-hand sidebar. The first is New Era Cap Talk, a site devoted to discussion all things cap-related. The other is Left Field Cards, whose praises I've sung many times before. In addition, our friends at Retro College Cuts are once again co-sponsoring the banner at the top of the page.
I'm very happy to have all of these folks on board, and I hope you'll check them out. Thanks.
+ + + + +

'Skins Watch: I think this shot from last night's American League Wild Card Game pretty much speaks for itself (click to enlarge):
Hey, it's just a team name and a logo, right? No biggie. Why all the fuss?
+ + + + +

Baseball News: This recent obituary for former Tigers pinch-hitter Gates Brown includes the following possibly apocryphal tale: "He was also famous for eating hot dogs during games before his customary [pinch-hitting] moment arrived, usually in later innings. Once, when he was called to hit earlier than usual, he was still getting to his hot dogs. After gulping one down, he slipped another inside his uniform, condiments already applied. 'Wouldn't you know, Gator hits a double and slides headfirst into second, the former Tigers pitcher Jon Warden recalled to The News Journal. 'Boom, mustard and ketchup all over him. The umpire said: "Stay there, Gator. You're bleeding."'" … Here's a great article about Hinchliffe Stadium, which I've written about in the past. … "Design-wise, this is one of the sweetest bottle cozies I've seen," says Thomas Qualls. "Functionally? Probably the worst." … "The Red Sox played an intrasquad game at Fenway on Wednesday to stay sharp during the long layoff," says Bobby Pinkham. "It was Red vs. Blue. Looks like they wore their BP jerseys and some wore BP caps, while others wore the standard caps. Oddly, some players had the Postseason patch on their caps while others didn't." … SI's MLB postseason preview issue has a cover photo showing Braves teammates/brothers BJ and Justin Upton, along with model Kate Upton in a Braves uni (thanks, Brinke).

NFL News: You know how the Nike logo faces forward on both sleeves of NFL jerseys? Reggie Wayne of the Colts recently appeared on Parks and Recreation wearing a jersey with both logos facing backwards. Everyone else's were oriented properly (good spot by David Coonce). … The Packers are donating some "gently used game pants and socks" to a college team whose gear was destroyed in a bus fire (from Seth Moorman).

College Football News: Anyone know why ASU coach Todd Graham wears such a minimalist headset? "¦ East Carolina QB Shane Carden has a tattoo of the team's logo (from Brad Hufford). "¦ Maryland presented long-time announcer Johnny Holiday with a mash-up football/basketball jersey (from Matt Shevin). "¦ Buffalo's attempts to brand itself as the preeminent New York State school have mostly been laughable, but you have to like their little state-shaped merit decals — nice! (From Maxwell Lieberman.)

Hockey News: When the Islanders move to Brooklyn, they'll keep their team colors and add a black-and/white alternate jersey. Note that the two designs shown at the top of that page are just concepts, not the real deal.

Soccer News: The Guardian recently asked its readers to send in photos of their old soccer jerseys. The results can be seen in this slideshow (from George Chilvers). … All of the remaining soccer items are from Yusuke Toyoda: Good piece on the evolution of soccer typography. "¦ The designer responsible for the Indy Eleven logo has created a whole set of logos for fake teams in a fantasy North American soccer league. "¦ Bristol City is asking fans to design next year's uniform. "¦ The parents of a 10-year-old boy in Missouri don't want him to wear his youth league's soccer jersey because the team's jersey sponsor is a nighclub, which conflicts with the family's religious beliefs.

NBA News: New 25th-season patch for the Timberwolves (from Jake Kurtz). "¦ Here's the latest list of top-selling NBA jerseys. … In a development that almost qualifies as breaking news, no NBA teams released sleeved jerseys yesterday.

Grab Bag: Molico Osasco — that's a Brazilian women's volleyball team — wore skirts last weekend. Additional photos here (from Jeremy Brahm). … This is fascinating: Did you know the NFL and NHL are tax-exempt, because they're classified as nonprofits? It's true! But now there's growing sentiment to change that (from Tommy Turner). "¦ Can't afford a jersey? There's always this approach (from Chris LaHaye). "¦ Ivor Wynne Stadium — former home of the Hamilton Tiger-Cats — has been replaced by Tim Hortons Field, which has led some enterprising folks to create this T-shirt. "¦ The U.S. Merchant Marine Academy cross country team has new camo-patterned tops. "As an alum of the school, as well as of the cross country and track teams, I guess I understand the thought, but not sure I care for the aesthetics," says John Kimmerlein. "¦ Good article about the marketing of pink sports gear (from Brad Iverson-Long). … Reebok is looking to get back to its roots as a fitness brand (from Yusuke Toyoda). "¦ What's wore than a pro or college team going BFBS? A high school team going BFBS. That's Parkway West High in St. Louis, whose school colors most assuredly do not include black. "¦ Notre Dame volleyball wore pink-accented jerseys last night (from Jude Seymour). "¦ "I went to Wednesday night's Auburn/Alabama volleyball game," says Clint Richardson. "Auburn wore yellow sweatbands for a teammate who's battling leukemia. One player wore it on her arm, while the others wore it near their ankles. Also, Alabama was wearing SNOB [which is fairly common for college volleyball "" PL], but look at the four letter "A"s — the two on the left are different than the two on the right, creating a kind of symmetry."
+ + + + +

What Paul did last night: I almost never do the pub quiz/trivia thing. But last night some friends were hosting a music trivia quiz to benefit the American Cancer Society (don't worry, nobody wore pink), and a bunch of other friends were going to be participating, so I figured why not.
The quiz was a doozy, with something like 150 questions, but my five-person team ended up winning — mainly, I'd say, because our roster included Spin editor-in-chief Jem Aswad, who pretty much carried us on his back (although I had my moments, coming through with a few clutch answers that nobody else on our squad knew). We got to pick from a bunch of great prizes that had been donated for the event — mostly books, CDs, headphones, and the like. I ended up with the deluxe seven-LP 20th-anniversary box set of the Breeders' Last Splash — not bad.
The night even had a uni-related component, thanks to this fella who showed up in a killer bowling shirt that I totally coveted (click to enlarge):