Before we get to today's blog content: I have a new ESPN column today. It's a follow-up to last Friday's column about All-Star Game batting helmet mix-ups. I'm excited about this one because it adds a lot to the historical record, including some stuff I had previously known about but forgotten and some stuff that's completely new to me. Check it out here. My thanks to all of you who contributed info and photos.
Now then: Yesterday I looked at a bunch of stuff from the MLB All-Star FanFest. But there was one particularly interesting FanFest exhibit that I didn't mention, because I wanted to give it its own entry: an exhibit of MLB award trophies, plaques, and related items.
Did you realize that the top base stealer in the National League each year is awarded something called the Lou Brock award? Sure enough, here it is (for all of these photos, you can click to enlarge):
The National League also gives out the annual Mel Ott Award, which goes to the Senior Circuit's top home run hitter each season:
Another accolade you might not know about is the Hank Aaron Award, which is given to the top offensive player in each league:
You've probably heard of the Roberto Clemente Award, which is given to the player who makes the greatest humanitarian efforts in a given year. It's a beauty, especially when viewed from behind:
The winner of last night's Home Run Derby won this trophy, featuring a pair of crossed bats:
The MVP of tonight's All-Star game will win a glass bat, like this one:
Looking ahead to October, the World Series MVP will win this trophy:
One of the biggest surprises for me was that the MVP awards are fairly conventional-looking plaques, not all that different than an "Employee of the Month" plaque (this one is for the American League, but the National League version is identical):
The Jackie Robinson Award, given to the Rookie of the Year in each league, is also a fairly conventional plaque (again, the two league versions are essentially identical):
Finally, there's something I'd never heard of before — the Commissioner's Historic Achievement Award, which is not an annual award. It has been given out 12 times, as explained in the placard accompanying the trophy case:
Notice anything missing? The Cy Young Award! It's always been my favorite-looking baseball trophy (although some of you have told me you think it looks weird, or even disturbing, which I don't really understand), and it's probably more visually familiar than any of these other awards. But for some reason it wasn't included in this display. Odd.
Okay, that's it for the FanFest. As you're about to see, we have a lot of other content today, so let's get crackin'.
+ + + + +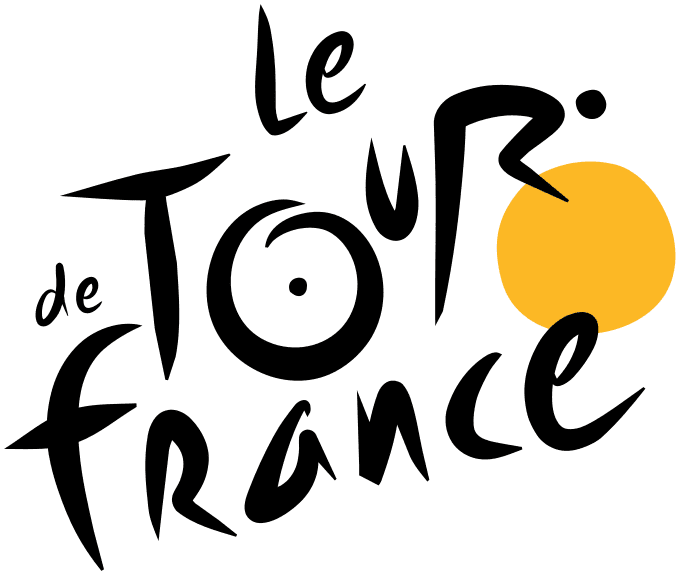 Sponsorship chatter: Stage 14 of the Tour de France, which took place on Saturday, featured some interesting commentary from TV broadcasters Paul Sherwen and Phil Liggett (yes, Paul and Phil — very Uni Watch). Here it is, as transcribed by reader Joe Walsh:
Paul Sherwen: You might just notice that the rider in the red white and blue there, Arthur Vichot, who is the French national champion, has absolutely no publicity on his national champion's jersey. Well, a few years ago it was a rule that you weren't allowed to put publicity onto the French national jersey. At the time, Bernard Hinault was racing and in fact the team asked Bernard Hinault not to win the national championships because they wanted him to ride in his trade team. But this decision by Française des Jeux, FDJ, is they wanted to honor the French national championships jersey, so they put no publicity on it at all.

Phil Liggett: That's a very good point. You know, I never noticed that. Very good point indeed. And of course now everyone wants to know who his sponsor is. So we'll tell you, it's FDJ. And they obviously don't think like everybody else.
. So take a look at the national championships jersey of Holland here, you can't see the jersey for the writing.
+ + + + +
Click to enlarge
Culinary Corner: Some people love to make pies. Me, I like to make things that are sort of pie-like but aren't exactly pies. Instead of apple pie, for example, I prefer to make tarte tatin (much easier, tastier, and it impresses people because of the fancy-ass French name). And instead of cherry pie, I like to make a cherry crisp. I made one just the other day, in fact (see above) — first time in a few years. Not sure why it had fallen out of my repertoire, but I think it's gonna stay in heavy rotation now, because it's really good.
My cherry crisp is based on two separate recipes. The filling comes from a cherry cobbler recipe that ran in Cook's Illustrated magazine in 2001, and the topping comes from my mother's apple crisp recipe, although I've modified it by adding chopped nuts to it.
In order to make this recipe properly, you'll need four 25-oz. jars of pitted Morello cherries — preferably from Trader Joe's, although other brands are okay to use. I know, I know — it's better to use fresh fruit, not the jarred stuff. But stemming and pitting a few pounds of cherries is a major pain in the ass, plus jarred cherries are surprisingly good, plus-plus the recipe calls for using some of the juice that the jarred charries are packed in. So that's the way to go.
The crisp is super-easy to make and takes surprisingly little time. Even if you don't think of yourself as a baker, you can do this! Trust me. Here's how:
1. Before you do anything else, take a stick and a half of unsalted butter out of the fridge and let it sit out on the counter to soften. Give it at least 90 minutes, or even more. You want it to be really mushy. While it's softening, get out the other tools you'll need: a 9″ by 13″ glass baking pan; a whisk; a colander or strainer; a measuring cup or glass that can measure at least two cups; a flour sifter; and a medium saucepan.
2. Position the colander or strainer over the measuring glass. Open the cherries and pour them into the strainer, capturing the juice in the measuring glass. As you empty each jar, transfer the drained cherries to the 9″ by 13″ glass baking dish and spread them out evenly. Meanwhile, save the captured cherry juice up until it hits two cups' worth. (You should hit that amount after draining about two jars of cherries, or maybe part of the third jar.) As for the remaining juice that accumulates after the two-cup mark, you can save it or dump it. But you only need two cups for this recipe.
3. Put a cup sugar, 3 tablespoons plus 1 teaspoon of cornstarch, and a pinch of salt into the medium saucepan and whisk to combine. Then add the two cups of cherry juice, a cup of dry red wine, and a stick of cinnamon. Place over medium-high heat, stirring with the whisk, until the mixture starts to thicken and reduce a bit, which should take about five minutes. If it doesn't thicken, you can add a smidge more cornstarch, but only do this as a last resort — give it time to cook and thicken.
4. Once the juice/wine mixture has thickened, remove it from the heat, fish out the cinnamon stick, and stir in a quarter-teaspoon of almond extract. Then pour the whole thing over the evenly spread cherries in the glass baking dish.
5. Put the stick and a half of softened butter in a large-ish bowl. Add a cup of dark brown sugar use a large wooden spoon or something similar to combine. Then add a cup of Quaker Oats (or other plain oatmeal), three-quarters of a cup of chopped walnuts, and a cup of sifted flour. Stir to combine until you end up with something that resembles coarse meal.
6. Use your hands to pick up pieces of the butter/oatmeal mixture and place the pieces over the cherries in the baking dish. There's no "right" or "wrong" way to do this — you're just looking to cover the top of the cherries completely. It's slightly sloppy work, but it isn't tricky or anything like that. (You'll be tempted to lick your fingers as you go, because the topping is delicious, but don't do that — think of your guests.)
7. Put the baking dish into a 325 º oven for about half an hour. Let the crisp cool at least a bit, or completely, before serving. The filling will definitely be too hot to eat straight out of the oven.
And there you have it. You can add whipped cream or ice cream if you want, but it really isn't necessary. The crisp is fine by itself. You'll see.
+ + + + +
Collector's Corner
By Brinke Guthrie
The point of Collector's Corner is to remind you of stuff you had when you were growing up back in the day. Nostalgia rules. Reader Scott Hord recently wrote in about this very thing:
I was looking at the link for the Niners bank this morning and it made me think of a radio I had as a kid — a Miami Dolphins AM transistor radio. My parents got it for me for Christmas when I was eight or nine, which would have been late '70s. Loved that thing. Believe they got it from the JC Penny's catalog, which seemed like the only outlet for finding Dolphins stuff for a young kid living in central Pennsylvania. Think my Mom ended up throwing it out when I got older and it no longer worked.
All Moms did this, Scott, not just yours.
As for the rest of this week's haul:
• Check out the cover art on this 1950 Niners game program. Don't do 'em like this anymore, eh?
• Holy mackerel — a huge lot of Gatorade NFL lids.
• Here's a 1970s Dolphins wooden coat rack — and the seller will throw in a 2001 team pennant, too.
• Heh, here's a cloth remnant. It's 3′ by 7′ and boy does it have some classic NFL artwork on there. Take a look!
• This old Mets tee doesn't look all that remarkable, but I'm including it because it's made by Champion, maker of the softest T-shirts known to man (or woman, for that matter).
• Here's a 1960s Hormel NFL tin, just the Browns and the CB logo.
• This 1970s NHL bedspread is nice, but why are the California Golden Seals the only team that gets their actual font used?
•  And we wrap up with something from CC favorite Michael Clary, who found two baseball-themed Batman comics! Look here and here.
Seen something on eBay or Etsy that you think would make good Collector's Corner fodder? Send your submissions here.
+ + + + +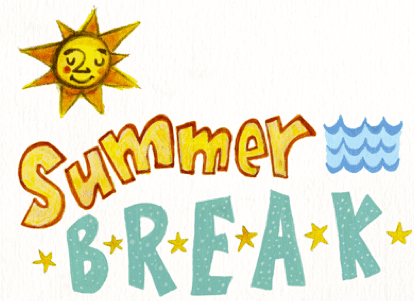 Looking ahead: As longtime readers may recall, I take a one-month break from the site each summer, so I can recharge my batteries and retain my sanity (not necessarily in that order). My break this year will begin next Thursday, July 25. Phil will be in charge of the site from that date until Aug. 26, when I'll reclaim the helm. Phil will be handling all the site's weekday content while I'm on break, and webmaster Johnny Ek will handle the weekends.
The Uni Watch email address will be forwarded to Phil during my break, so all Ticker submissions and such will end up going directly to him. If you have a specific question or issue that only I can deal with, he'll send those emails back to me.
I'll still be writing things for ESPN work during this period (Phil will provide links, of course), and maybe I'll even make a few cameo appearances here on the blog if events warrant. I'll also be working on my annual college football season-preview column, which will appear on ESPN on Aug. 27-ish. I'll be watching the site (and other sites) for college football news, natch. But if you're submitting any college football Ticker items to Phil while I'm away, it would be great if you could cc me at newcollegeuni at gmail. Can do? Thanks.
+ + + + +
'Skins Watch: Someone on eBay is selling a bunch of old 'Skins programs from the 1950s. As you can see, many of them featured very photorealistic illustrations of Native American chiefs. "I find them a bit ironic in light of the team name and the owner's well-known racist attitude, but the sketches are very well done and quite respectful," says reader Frank Bitzer.
I'd never seen these before. I think the real problem with them is that they depict Indians as primitive savages (or savage primitives), instead of depicting the reality of Indian life in the 1950s. That's the big gripe among many Native Americans who object to Native imagery in sports — they feel that they're treated like relics, artifacts, historical cartoons, instead of as a living, breathing, ongoing culture.
What do you think?
+ + + + +
Uni Watch News Ticker: Looks like Houston football is getting new shoulder stripes, side panels, and number outlining (from Greg Popes). … Key passage in this article about changes to Citi Field for the All-Star Game: "[Mets equipment manager Kevin] Kierst said he would dedicate as many as three people to filling Gatorade jugs and setting them on the field for the Home Run Derby in high-visibility places for television cameras." Why not just change Major League Baseball's name to Sponsors R Us and get it over with? "¦ New York Philharmonic conductor Alan Gilbert wore an All-Star Game BP jersey for the MLB Charity Concert the other day. "¦ The University of New Orleans is revealing its new logo one piece at a time. "¦ Here's a video about the Sabres' equipment managers (from Adrian Acosta). "¦ Yesterday I Ticker-linked to a photo that showed a batboy from the 1987 MLB All-Star Game wearing a yellow cap. That prompted James Poisso to post a link to this cap, which he says is likely what the batboy was wearing. Never seen that cap before. "¦ "Good idea: corporate sponsor giving jersey space to a charity," says Caleb Borchers. "Bad idea: deciding they still have to include their logo and a bunch of other crap as well." … More NBA teams wearing sleeved jerseys for the Summer League: the Lakers and Bobcats (from Vivek Tanna and Andrew Cosentino, respectively). … Here's something I'd forgotten about: In 2003, MLB planned to have players wear the All-Star BP jerseys in the All-Star Game itself, but then they backed off of that plan (from Rich DeMarco). … Randy Williams was going through some old boxes and found a 1982 World Cup keychain, a sleeve patch from his Little League days, and a Danny Frisella Fan Club pin. "The Frisella pin is from 1970," he says. "The Mets held spring training in St. Petersburg, where I grew up, and we went to many games back then. Somehow we met Danny and his family one day, struck up a friendship, and they gave us this button. We also sat with them when we went to Atlanta to see the Mets and Braves play. Interestingly, Danny was traded to the Braves a couple years later and we still went up every year. Unfortunately, Danny was killed in a dune buggy accident during spring training after he was traded to the Brewers." … Very nice stirrups for the Concordia University Irvine softball team (from Denver Gregg). … Check out these great old Red Sox sweaters! From left: Bill Carrigan, Fred Anderson, Clyde Engle, fan Michael McGreevey, Jake Stahl, and Charley Hall (from Jim Bowles). … Steve Miller is doing a free concert at Turner Field, so the Braves ran an ad referencing "The Joker" and using a jersey. "Would be even better if 'Maurice' were a real player," says Michael Raymer. … Reprinted from yesterday's comments: Here's a page with lots of old photos and drawings of NYC ballparks. … A Seattle Post Intelligencer writer, who's apparently quite the comedian, has asked if the Seahawks have the greatest NFL uniform of all time (from Nigel Herbig). … New football championship trophy for the SEC (from Britton Thomas). … The new Wendy's logo may or may not have a hidden maternal message (from my ESPN editor Dave Wilson). … According to this mailbag column, the 'Skins have no plans to add a black alternate jersey (from Tommy Turner). … Mike McLaughlin notes that recent Mariners call-up Brad Miller consistently wears stirrups. … Someone who didn't give his/her name reports that Chadron State has new football uniforms. … New matte black helmet for Coastal Carolina (from Chris Flinn). … Yesterday's edition of the comic strip "Family Circus" included stirrups (from Alex Allen). … "I'm a teacher, and I recently found out that one of my students attended the recent Mariners/Cubs throwback game," says Chris Engebo. "An official M's photographer got a nice shot of him in period attire." … Penn State football is keeping its NOBs. … New jerseys for the Windsor Spitfires (from Brian Thompson). "¦ Remember how I mentioned yesterday that MLB was requiring FanFest attendees to remove the labels from non-Aquafina bottles of water? That prompted the following from Zach Wright: "I will always remove the Aquafina label from their bottles from now on — unless they pay me for advertising for them." "¦ "The American Outlaws are the biggest fan club, or supporter's group, of USA Soccer," says Juan Pinillos. "They have over 80 chapters nationwide, and some of them have come up with very cool logos. Further info here." "¦ The whole "Got [whatever]?" thing is soooo played out at this point, but I might make an exception for this awesome T-shirt, as modeled by Rays pitcher David Price (big thanks to Ken G). "¦ Here are this year's Notre Dame football cleats (from Warren Junium). "¦ With so many MLB players now hailing from the Caribbean and Central and South America, I've long thought that one of the most important skills a baseball beat reporter can have these days is the ability to speak Spanish. But when ESPN's Pedro Gomez conducted some bilingual interviews during last night's coverage of the Home Run Derby, the nativists got restless. Unsurprising, I suppose, but still depressing. "¦ Looks like the White Sox and Indians played a very dark color-on-color game back in 1977 (from Dennis Hasty). "¦ Not uni-related but plenty entertaining: The Jimmy Fallon folks sent All-Star Game starter Matt Harvey out with a camera crew and had him ask Mets fans about Matt Harvey, which turned out to be hilarious because nobody recognized him. Recommended viewing (if you can't see the embedded video, click here):