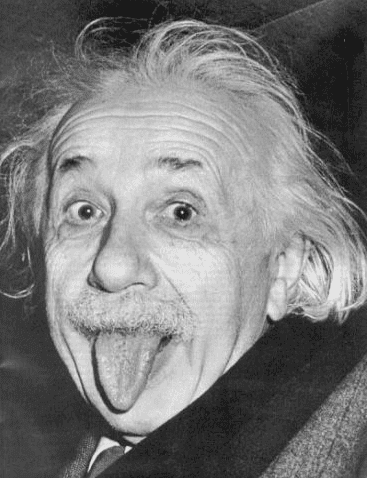 As you've probably heard by now, the Mets found yet another way to embarrass themselves last week, as some idiot functionary in the team's marketing department tried to get an online dating site to help stuff the ballot box for David Wright's All-Star candidacy. (Among the many takeaways from that story is that our society is long overdue for a moratorium on the terms "reach out" and "blast.")
Wright is obviously the best everyday player on the Mets, and arguably the best everyday player in the club's history, so the team does its best to promote him as often as possible. This had led Wright to become known, somewhat reflexively, as "the face of the franchise," a term that has become such a cliché that if you google Wright's name in conjunction with the words "face of the franchise," you get over 160,000 hits.
I've always found this "face of the franchise" term to be an unfortunate choice of words — not because it isn't true, but because, as many of you are probably aware, Wright has an odd facial tic: He sticks out his tongue. A lot.
When does Wright stick out his tongue? A better question might be when he doesn't do it. He does it while sliding, while preparing to slide, while diving for a ball, while celebrating a win, while leaving the dugout after a game, while taking a lead, while running the bases, while throwing, while preparing to throw, while high-fiving, while reaching, while swinging in the cage, while trotting off the field, while doing pregame calisthenics, while doing postgame interviews, while following through on a swing, while doing his home run trot, while getting set into fielding position, while fielding a ground ball, while fielding a throw, while playing the World Baseball classic, while hitting in the Home Run Derby, and even while just standing there. And trust me, that's a fairly small sampling.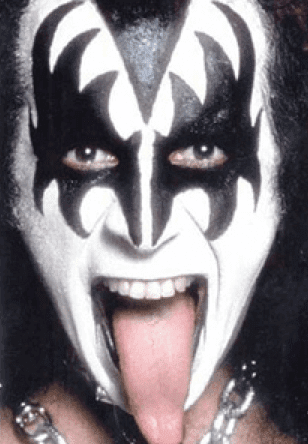 I want to make it clear that I'm not ridiculing or criticizing David Wright for sticking out his tongue. It's obviously an involuntary reflex, and it has no bearing on his worth as a ballplayer (which is considerable) or as a person (which I'm not in a position to assess because I don't know him personally, although he appears to be a stand-up guy).
But this site is about aesthetics. And from an aesthetic standpoint, Wright's wayward tongue has always made me cringe. It looks undignified and embarrassing. As a lifelong Mets fan, it kills me that the face of our franchise our one marquee position player almost always looks like a goofball, or worse, when he's shown in highlight photos or promotional settings. The rest of the country already thinks of the Mets as a laughingstock, and this feels like just one more thing the team can't get right. (At least the Mets' roster no longer includes Mike Pelfrey, who had some tongue issues of his own.)
Just last week I attended a Mets game, and between innings the scoreboard had one of those "Vote for David Wright in the All-Star Balloting" promos (I guess they have to run more of those now that the thing with the online dating site fell apart). It featured a really nice illustration of Wright — with his tongue out. Sigh. Give the illustrator props for accuracy, I guess, but I kinda wish he'd used a bit of artistic license and put the tongue back in Wright's mouth.
Some of you are probably thinking, "Michael Jordan stuck out his tongue too!" Yeah, but Jordan's outstretched tongue felt more like a stylish exclamation point, the cherry on top of his Superman sundae, while Wright's tongue always looks more doofus-ish, at least to me. Maybe it's just a matter of context: Everything Jordan did had a certain élan, while Wright is, frankly, a rather vanilla personage. (I don't mean that as a criticism, either. It's just a self-evident statement of fact.)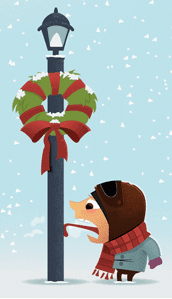 Back in 2006, Wright was asked about his tongue while appearing on Letterman and, to his credit, handled the questions gracefully. For the most part, though, his tongue goes unmentioned, even though it's obviously, you know, sticking out there. I almost wish the Mets would embrace the tongue thing — build a marketing campaign around it, give it its own Twitter hashtag (or maybe its own Twitter feed), if only so it could stop being the elephant in the room. Like, it's not going to go away, so why not embrace it?
But maybe I'm too close to this situation, because I watch Wright play all the time and think about the Mets pretty much every single day. For those of you who don't live in New York or follow the Mets, does the tongue thing affect how you perceive Wright? And how would you feel if the best player on your favorite team had this same facial tic? Post your thoughts in the comments.
+ + + + +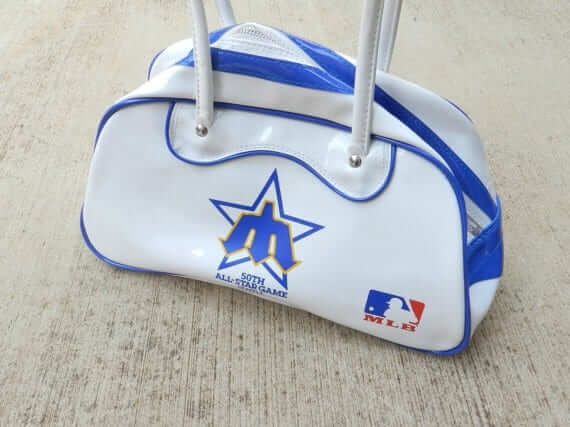 Collector's Corner
By Brinke Guthrie
With this year's MLB All-Star Game right around the corner, here's a nice-looking promo bag from the 1979 game. [I'll always remember that one: Lee Mazzilli of the Mets tied it with a home run and won it with a bases-loaded walk off of Ron Guidry of the Yankees. Didn't get much sweeter than that for a certain young Mets fan. "" PL]
Here are the rest of this week's finds:
• I'd consider this one if it wasn't so pricey — a 1968 Bengals glass with their first-season schedule on it.
• Did you ever have one of these STP decals on your school binder? In my Louisville elementary school, STP was standard operating procedure.
• Check out this 1960 Chuck Bednarik photo. This is what pro football should look like, my friends.
• This 1970s Wilt Chamberlain promo T-shirt for the phone company sure looks like Bill Russell to me. Either way, ya can't miss with long distance. (What, no Skype?)
• Cool 1970s NHL poster alert, for the Blackhawks.
• Some vintage NHL logo action on these fitted bedsheets!
• This Esty-listed Houston Oilers poster says 1970s, but I think it's from the 1960s. Same for this great Niners poster, which would look swell at Uni Watch HQ.
Seen something on eBay or Etsy that you think would make good Collector's Corner fodder? Send your submissions here.
+ + + + +
Membership update: As of yesterday afternoon, all pending membership orders (including Josh Petty's Marlins treatment, shown at right), had been printed, laminated, and shipped, so we're fully caught up. This includes the last of the orders from Purple Amnesty Day. To those of you who've been waiting for your cards, my thanks for your patience.
As always, you can sign up for your own membership card here, and you can see all the cards we've produced so far here.
+ + + + +
Show & Tell update: Photos, stories, and participants from this month's installment of Show & Tell are now available for your enjoyment on the Show & Tell website.
+ + + + +
What have we here? Why, it's reader Alan Kreit modeling a spiffy new T-shirt. Not bad, am I right?
+ + + + +
Uni Watch News Ticker: Whatever your position on the 'Skins and their name, the issue is clearly part of the national dialogue now, as not a day goes by now without at least one article about it. Latest example: a thoughtful column from Miami Herald sportswriter Leonard Pitts (from Tommy Turner and Jerry Wolper). "¦ Brewers will be wearing Polish uniforms this Saturday. … A well-placed source tells me that the amount Darrelle Revis paid to Mark Barron in order to get Barron to give up No. 24 was — get this — $50,000. Is that a record? Is it not even close? Has anyone been tracking these uni number transactions over the years? … Loads of new college football uniforms supposedly displayed in this video game promo clip, although I freely admit that I don't have the patience to sit through the entire 35-minute clip. Someone who's watched it says Ohio State apparently won't have new uni (thanks, Phil). … Speaking of college football, new helmet striping apparently in the works for NC State. Those images both come from this new season ticket commercial (from Ryan Thompson). "¦ Josh Reddick wore A's logo stirrups on Sunday (from Andrew Gegenheimer). … A Tulane recruit has tweeted a photo of himself wearing what appears to be a new GFGS uni (from Andy Lopez). … Whoa, check out the placement of the captain's "C" on this 1947 Bruins media guide cover (from Leo Strawn Jr.). … Pro wrestler CM Punk wore Blackhawks-themed gear on Sunday (from Trey Groce). … According to a libertarian website, one of the words that can get you flagged as a potential terrorist by the NSA is "Nike." It's not clear whether "Nike sucks" puts you back on the safe list, but here's hoping (from Gregory Koch). … You know what the world really needs? The answer is definitely not "smartphone-charging shorts," but that's what the world is getting anyway (from Tom Mulgrew). … the Spanish national soccer team's new jersey has the illusion of a deep V-neck collar (from Ricy Schmaker). … Reprinted from yesterday's comments: Here's a really cool-looking Hartford Whalers-themed wedding. … The Seahawks have four players with Roman numeral "III"s in their names, although not all of them wear RNOB (from Kyle Hanks). … I'm still calling it Browns Stadium. … Does Tennessee need new football uniforms? Depends on who you ask (Phil again). … New aquarium-themed warm-up jersey — or at least I think that's what it is — for the Erie Otters (from Terence Kearns). … The Wizards appear unlikely to change their name back to the Bullets (Tommy Turner again). "¦ Novak Djokovic will unveil his Wimbledon attire at a Uniqlo shop today (thanks, Brinke). "¦