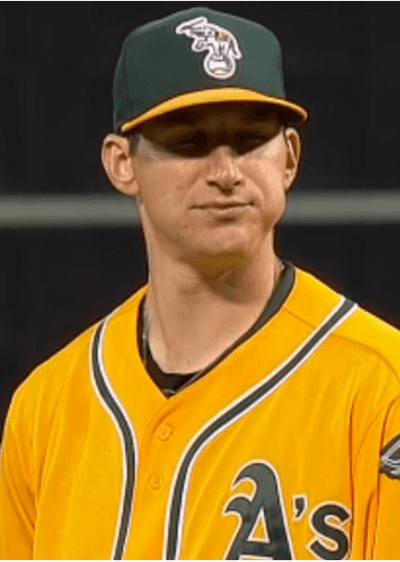 It all began last Thursday, when the Braves and Twins played each other and wore their BP caps. Two days later, the Diamondbacks wore their BP caps for a game against the Padres. Two days after that, on Memorial Day, the Blue Jays eschewed the G.I. Joe caps that every other team was wearing and instead wore their BP caps.
Trend? Coincidence? Any lingering doubt on that point was erased as last night's slate of MLB games began, as several teams took the field wearing their BP caps. The games in question were these:
• At Fenway, the Phils and Bosox both wore BP caps.
• At the Trop, the Marlins and Rays both wore their BP caps.
• In Oakland, the A's and Giants both wore BP caps.
• At Kaufman Stadium, the Royals wore their BP caps, but the Cardinals didn't.
I immediately dashed off a query to a contact in the MLB offices. Before I could hear back, however, the story began taking shape on Twitter. First came a tweet from Matt Gelb, the Phillies beat reporter at the Philadelphia Inquirer:
For those asking, the Phillies are wearing their batting practice hats because MLB told them to so they can sell more merchandise.

— Matt Gelb (@magelb) May 28, 2013
About an hour after that came a tweet from Gordon Edes, the Red Sox beat reporter for ESPNBoston:
Sox, Phillies are wearing BP caps at request of MLB, which asked same of number of teams during interleague play. Sell, sell, sell

— Gordon Edes (@GordonEdes) May 28, 2013
And another hour and a half after that came a tweet from Bob Dutton, the Royals beat reporter for the Kansas City Star:
Folks asking about #Royals wearing BP caps"¦am told MLB asked all teams to wear them when playing their "natural" rival"¦.

— Bob Dutton (@Royals_Report) May 29, 2013
Faaaascinating. Now, it's worth noting that a lot of this headwear looks pretty sharp. The current generation of BP baps doesn't have all those ridiculous gewgaws like the previous few sets, and you can't even tell that they're made from different fabric than the regular 5950s. I like most of what we saw last night, so aesthetics aren't the issue here, at least not for most of the teams.
But this is a classic case of MLB trying to have it both ways. First they create a special class of headwear — a class that everyone knows exists for no other reason except to be merchandised — and now they're essentially saying, "Oh, it's not really that special, just treat it as another alternate cap."
And the fact is, many of the current BP caps work just fine as alternates. But if that's what you want them to be, then just be honest about it instead of trying to creating a whole new class of allegedly specialized product.
Either way, issuing a "Please wear the BP caps this week" directive just makes the whole thing feel like another overcalculated corporate scheme. Pfeh.
Meanwhile, there's this: While writing this entry last night, I cued up the Giants/A's game on MLB.TV so I could make screen shots of the caps. When I logged on, they were between innings, so I saw a commercial — from New Era. For the BP caps. Honest.
(My thanks in to everyone who assisted in tracking down this story last night, including Dan Cichalski, Chris Creamer, Mike Vamosi, Andrew Gladstone, and of course Phil.)
+ + + + +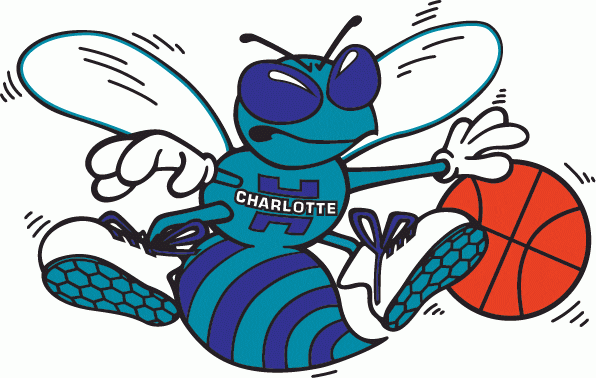 Bobcats/Hornets contest: As you know, the Bobcats are now poised to reclaim the Hornets moniker for Charlotte, but it isn't yet clear whether the team will wear the old Hornets uniforms. So I'm running a new ESPN design contest to create new uniforms for them. Details here.
+ + + + +
OMFG: My latest One-Man Focus Group column is about a very specific aspect of cereal box design. I think you'll like this one. Check it out here.
"Candela" reminder: In case you missed it yesterday, Kirsten and I have written an article for the New York Times about those fiberglass structures we're obsessed with.
+ + + + +
Uni Watch News Ticker: Ten members of Congress, including the leaders of the Congressional Native American Caucus, are urging the 'Skins to change their name. "¦ Very unsual scene prior to last night's Mets/Yanks game in Flushing, as Mariano Rivera threw out the first pitch in full uniform! This was part of the Mets honoring Mo's last regular season visit. Has there ever been a case of an active, uniformed player tossing out the first pitch in an opposing team's ballpark? Rivera also took a walk-off loss, which means he threw the last pitch as well as the first pitch. "¦ In a related item, here's an article about how the first pitch has evolved over the years. Good slideshow, too. … Here's more about the new Penn State football jerseys (from Chris Buttgen). … Jersey snafu last night for Chris Colabello of the Twins, who wore "Twins" while the rest of the team wore "Minnesota" (screen shot by Nicole Haase). "¦ Yesterday I mentioned that R.A. Dickey had some sort of military pin on his cap, but I didn't have a photo. Now, thanks to Kevin Kennaley, I do. Looks kinda like a bronze star. … Neglected to mention yesterday that the Memorial Day G.I. Joe initiative included a rare sighting of the Marlins' road grays. … Fans hated the new Everton badge, and the team has responded. … Here's Nike's latest hype video for the new Baylor football uniform. … David Jones was visiting the Packers Hall of Fame and was surprised to see Leroy Butler represented by a fashion jersey. … Why did the Nets choose black and white as their colors? In part because of Derrick Rose. Details here (thanks, Phil). … Here's an article about all of the Rays' themed road trips (from Matthew Wolfram). … Speaking of which, the Rays' latest road trip finds them dressing in all white (thanks, Phil). … There's a poster about the use of maple bats in the Mets' clubhouse (from Kenny Ocker). "¦ Matt Jacobson notes that the Orioles' Earl Weaver memorial patches are starting to curl pretty severely. … Field Schlick was an old Minnesota department store that had its own marching band, and the band apparently had some really nice uniforms (photos by Scott Kneeskern). … The Lewis County High School baseball team in Kentucky wore autism-awareness jerseys the other day (from Sammy Holder). … Some funny "what might have been" concepts for England's new soccer kit here. … This is fascinating: This past Sunday was Mother's Day in the Dominican Republic, so several Dominican MLBers wore pink accessories. I had no idea that the D.R. had its own date for this holiday (Kevin Kennaley again). … New logo for Rupert Murdoch's News Corp. "¦ Yesterday I noted that the Oklahoma baseball team was wearing light blue undershirts and speculated that it might be tornado-related. "They were indeed," says Pat Davis, who provided a better view of the shirt's design. "¦ The owner of a Packers helmet buggy is putting it up for sale. I like the striping on the seats! (From David Petroff.) "¦ Nike will soon stop making Livestrong products. "¦ Somewhere out there is a very confused Mr. Potato Head with a mix of Mets and Yankees iconography. "¦ A small note buried on this page indicates that the Braves and Nationals will wear Negro League throwbacks on June 1 — Atlanta Black Crackers for the Braves and Homestead Grays for the Nats (Phil again). "¦ The term "armchair quarterback" takes on a new meaning with this old Packers chair. Jeff Wilk spotted that at a thrift shop in Racine, Wisconsin. "¦ This is pretty awesome: Jameson Adams bought an old Dale Murphy signature glove at a yard sale and then paid a leatherworking company to turn the glove into a wallet. Total cost, including the $2 he paid for the glove at the yard sale: $62. "¦ Yesterday's "Collector's Corner" featured some old Xmas cards from the Bengals. That prompted Ange Coniglio to send in this 1965 card from the Chiefs. Here's how it looks on the inside. "¦ And then Bruce Menard sent along this Mets holiday card. I'd never seen Mr. Met dressed up as Santa before! "¦ New name and logo for the Charlottetown Islanders — formerly the Prince Edward Island Rocket (from Craig Abbott). "¦ LeBron James and Dwyane Wade wrote "Live Like Bella" on their sneakers last night, in memory of a child who died of cancer (from Hugh C. McBride). "¦ Giants starter Mike Kickham wore glasses for his big league debut last night (thanks, Brinke). "¦ Also from Brinke: Charles Woodson hasn't yet gotten his preferred uni number from first-year Raider Tracy Porter. "¦ Wayne Miller, one of my favorite photographers, died last week. He did lots of important work over the decades, but I'm particularly fond of the photos he took on Chicago's South Side in the late 1940s. Those shots, collected in this highly recommended book, are all the more remarkable when you consider that Miller was white and nearly all his Chicago subjects were black. He was really, really good. R.I.P.