Georgia surprised everyone yesterday by announcing a big rebranding of its athletics program (or at least I think it was a surprise; I certainly hadn't heard any rumblings about it). Let's take a look:
The new football uniforms: As you can see above, they're basically going with the same template that Nike's using for the NFL. Nothing wrong with that per se, but it appears that they're using that really thick collar that looked so awful last year on the Texans. Also, I can't say I'm in love with the new rounded number font. It's fine when viewed in a vacuum, but it doesn't feel right for an old-school program like UGA. Take a look at this rear-view shot and tell me which looks better — the jersey numbers or the helmet numbers? For me, it's no contest. Much like the Steelers, they'd be better off sticking with the block numerals, although I can understand how they're viewing this as a simple way to modernize the uni without tarting it up with all sorts of gewgaws. In the end, probably a reasonable compromise. To put it in perspective, I'm sure the thick collar will be bugging me long after I've gotten used to the number font.
The new basketball uniforms: The rounded typography works better here. But naturally, they have to ruin everything with a sweatback. Sigh.
The new bulldog logo: Eh, whatever. Not awful, but it feels kinda generic, like they got it at Bulldogs R Us or something. Certainly lacks the charm of some previous versions. And as with so many sports logos these days, the black lines and shadows are way too thick.
The new wordmarks: Hmmmm. I do like how the "O" in Georgia nests into the "E" (clever kerning trick there). Aside from that, it feels fine. Not great, not awful, just fine. The bigger issue is whether it makes sense to impose this typography throughout the athletics program. I'm sure the school and Nike like that idea, because it streamlines things, helps unify the school's brand, blah-blah-blah. But different components of UGA's sports program (or any school's program) have different histories, heritages, and feels. I'm not a big fan of the "one size fits all" approach they're taking, even though I understand why they're doing it.
The new track uniforms, or whatever they are: Not sure if these are for track, or gymnastics, or volleyball, or what, but they sure are purty. Very, very nice.
If you want more info, go here. And if you scroll down toward the bottom of that page, you'll find links where you can download a style sheet and a full style guide, both of which I recommend exploring. Have fun.
+ + + + +
Eye Black Raffle: What you see above is a tin of Farkas Eye Black — the premier brand of the stuff — inscribed with "Uni Watch: For People Who Get It." Our friends at Farkas are making six of these Uni Watch tins available to raffle off to Uni Watch readers. To enter, send an e-mail with your name and shipping address to the giveaway address by next Monday, April 8, 7pm eastern. One entry per person. I'll announce the six winners next week.
+ + + + +
Vikings redesign reminder: Remember, I'm running an ESPN contest to redesign the Vikings. Details here.
+ + + + +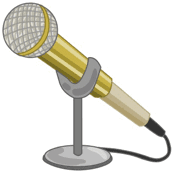 PermaRec radio interview: Today I'll be doing an hour-long radio interview about the Permanent Record report cards. It will air live from 10:15-11:15am eastern (you can get the live stream here), with a rebroadcast that evening at 9pm eastern here. Further details on the PermaRec blog.
Meanwhile, that interview I was supposed to do yesterday with WAXY 790 in Miami got postponed (by the station, not by me) and has now been rescheduled for tomorrow, 9:15am eastern.
+ + + + +
Uni Watch News Ticker: Bizarre scene last night in L.A., as the Lakers retired Shaq's number. As you can see in that photo, the framed jersey they gave him looked fine (if a little huge), but the one they raised to the rafters inexplicably had an NOF instead of NOB. How could that mistake get past everyone on the Lakers' staff? Embarrassing. … Very good article about new bat-making technology used by Louisville Slugger and others. "¦ North Carolina and Clemson baseball went color-on-color the other day — well, if you count powder blue as a color (from Adam Garrettson). … "The 2013 edition of the New Zealand Rugby Almanack is out," says Caleb Borchers. "The editorial board apparently felt the need to write about sock height protocol, as you can see in the 12th paragraph." … NBA refs have been wearing purple wristbands as a gesture of support for fellow ref Greg Willard, who was diagnosed with pancreatic cancer last summer. Willard has now passed away, so it wouldn't be surprising to see the officiating corps wear some sort of memorial for him (from Brett Crane). … In case you haven't seen enough video clips of the Majestic jersey factory, here's another one (from Chad Walters). … The Montgomery Biscuits have a new home cap and a 10th-season logo (which they're mistakenly referring to as a 10th-anniversary logo). … Nice striped stirrups for St. Peter's University (from John Gogarty). … Is this the new Adidas sideline gear for 2013? Alex Horn says it showed up on a Texas A&M forum yesterday. … Jim Walaitis made himself an alternate Cubs jersey. "I've never actually been a fan of the C-ubs logo," he says. "Even though it's been around forever, it just seems very 1980s to me. But I do like the walking cub. My only question is, what sleeve patches (if any) should I use? Maybe the Uni Watch faithful would be able to offer suggestions." … The Indians are using the block-C on all their batting helmets this year but insist that they're not phasing out Chief Wahoo (from Patrick Gaughan). … Wait, here's an update on that: According to this article, "MLB asked teams with two different sets of batting helmets to use just one this season." I hadn't heard anything about that. Will try to confirm (from Mike McLaughlin). "¦ John Schuerholz Is a Liar, Vol. 37: "The day the new BP caps were available online I ordered four of them, including the Braves' script 'A' cap, from MLB's online shop," says Hovan Patey. "The Braves cap was listed as back-ordered, so my other three hats shipped right away while the Braves cap stayed on back-order. It showed up a few days ago and I opened the box to find this. Amazing. So not only did some of these leak out to stores, as you've already reported, but there was actually stock at MLB's online shop (which they have the audacity to ship in place of what I ordered). I think I will keep the cap as a collector's piece, but I can't see myself ever wearing the thing." … Not uni-related, but nonetheless a fascinating article about how baseball was played in Civil War prison camps. "¦ Earlier this week I mentioned that the striping sequence on Marquette's jersey and shorts don't match. Now Andrew Terenzio has sent in a giveaway poster from earlier this season, and in the poster the jersey and shorts stripe patterns do match! Weird. "¦ A reader who didn't give his/her name sent in a photo of the new Pittsburgh Riverhounds kits. "¦ Rangers catcher A.J. Pierzynski wore yellow nail polish last night, instead of the usual white.