As Phil noted in yesterday's lead entry, yesterday marked the 35th anniversary of the Reds coming up with the idea of wearing green for St. Paddy's Day. So how did MLB teams uphold the tradition yesterday? Let's take a game-by-game look at which teams wore which green gear, if any (some teams appear twice because of split-squad games):
1. Mets (green caps and jerseys) vs. Braves (green caps):
2. Phillies (green caps and jerseys) vs. Orioles (one green cap panel):
3. Orioles (one green cap panel) vs. Twins (nothin'):
4. Cardinals (green caps and jerseys) vs. Marlins (nothin'):
5. Astros (green caps) vs. Blue Jays (nothin'):
6. Red Sox (green caps and jerseys) vs. Rays (nothin'):
7. Cubs (green caps) vs. A's (their usual green caps and jerseys):
8. Reds (green caps) vs. Indians (nothin'):
9. Dodgers (green caps and jerseys) vs. Brewers (nothin'):
10. Padres (green caps) vs. Angels (nothin')
11. Cubs (green caps) vs. Rangers (nothin'):
12. Mariners (green caps) vs. Rangers (nothin'):
13. Dodgers (green caps) vs. Diamondbacks (green caps):
14. Rockies (green caps) vs. Giants (green caps):
15. White Sox (green caps) vs. Royals (green caps):
16. Pirates (green caps) vs. Yankees (nothin'):
17. Tigers (green caps) vs. Nationals (not sure, couldn't find a photo):
18. Padres vs. Diamondbacks:
Sorry, I couldn't find any photos from this game. If anyone knows what the two teams wore, speak up.
What do you think of the two approaches? Like, is wearing a green cap just going through the motions, or is a green jersey too much? (Meanwhile: Disappointing to see the New Era logo creep on all those caps, eh?)
The NHL did the St. Paddy's Day thing as well, with green warm-ups being worn by the Bruins, Penguins, Lightning, Blue Jackets, Capitals, Senators, and probably a few others I don't know about. Little help..? (Oh, and Don Cherry lent his usual dignity to the proceedings.)
Over in the NBA, two teams wore their green alts at home on Saturday night: the Celtics and Jazz. On Sunday, some players wore green sneakers (which generally looked awful), and the Bulls will be wearing green uniforms tonight.
Other teams wearing green over the weekend included Boston College baseball; Miami baseball; Arkansas baseball; the Colorado Mammoth (that's indoor lacrosse; note the NOBs); and presumably lots of other instances I'm not aware of. If you know of other teams that wore green for the holiday, speak up. Thanks.
Finally, here's a good story about the Maple Leafs wearing green, shamrock-clad jerseys way back in 1934.
(My thanks to all contributors, including Ben Gorbaty, Nic Janik, Shannon Shark, and of course Phil.)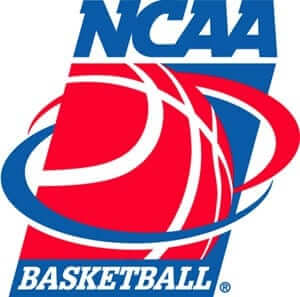 March Madness Contest: In the past, Uni Watch intern emeritus Vince Grzegorek has set up the annual Uni Watch March Madness pool, with the eventual winner getting a freebie from my swag bag. But Vince is too busy do deal with that this year, so I'm looking for someone else to coordinate the pool. Basically, I just want someone to set up a group for us (preferably on Yahoo, since that's what we've used before), keep track of the points, and declare a winner. You can see how Vince set things up last year by looking here.
If you'd like to volunteer to be this year's poolmeister, let me know. Thanks. The position has been filled. Thanks.
+ + + + +
Uni Watch News Ticker: Major, major find by Paul Dillon, who came across a photo of the Knicks playing the Baltimore Bullets in 1954, with the Bullets wearing sleeves! This contradicts the recently established narrative of the Warriors being the first NBA team to wear sleeves (yes, the Celtics wore sleeves in 1946-47, but that was before the NBA's founding). It also shows once again how little we know about NBA uni history. … Rumor mill sez the Bobcats are planning some sort of announcement today. A name change to Hornets, perhaps..? "¦ More Dolphins logo speculation (from Don Schauf). "¦ The Braves tweeted a photo of a coupla players wearing stirrups the other day (from Jonathon Binet). "¦ We already knew that NFL players would be required to wear knee and thigh pads next season, but this article, sent along by A.J. Frey, says the new rule will be enforced rather strictly: "[A] uniform inspector will conduct random checks of players to ensure the players are wearing the pads. The inspector will also be given sideline access during the game to check for the pads. If the player isn't wearing the pads or wearing appropriate pads, the player will have to comply to be allowed back in the game." Also, from that same article: Tight ends and H-backs can now wear uni Nos. 40-49, which had previously been allowed only if 80-89 were all filled. "¦ New black lacrosse uniforms for Johns Hopkins (from Jared Buccola). "¦ Michigan has joined the Fruit Stripe brigade, and fans aren't happy about it. "¦ We all know hockey players wear a lot of armor, but usually not this kind of armor (from Phil Johnson). "¦ Speaking of Phil, my recent treatise on pizza box lid supports prompted him to send along this cartoon. "¦ A T-shirt with some sort of message was visible under an Indiana player's jersey the other day (from Ryan Klund). "¦ New kit in the works for USA Rugby. "They are made by Canterbury, which also manufactures the South Africa team kit," says Josh Jacobs. "¦ Is Under Armour adding a bunch of new schools to its portfolio? Could be, judging by this e-mail that Drew Wallace received. Note the logos, which include Penn State, Ole Miss, West Point, Syracuse, Missouri and Mizzou. Hard to believe UA has corralled all of those, but I'll see what I can find out. "¦ Someone's been doing a bit of Ducks-tracking, basketball-style. "¦ New stirrups for William & Mary (from Nate Collins, who also recommends this photo set of W&M ephemera). … "Saw Omar Minaya, now an executive with the Padres, at their training camp on Thursday," says Tyler Kepner. "He was wearing a brown Padres cap with the interlocking yellow SD, the early-'70s version. I complimented him on it, and he says he gets compliments on it all the time." … Here's something you don't often see (or at least I don't think so): color vs. color in high school hoops (from David Forbes). … New lacrosse helmet for Cornell (from Jared Buccola). … A Pennsylvania company has run a successful Kickstarter campaign to fund the creation of a workout shirt that changes colors according to your body heat (from Kyle Allebach). … Here's another one of those soda case displays, this time for March Madness (from Michael Maggert). … Nice striped stirrups for Eastern New Mexico University (from Stefanie, who didn't give her last name). "¦ Really sad to see the G.I. Joe thing trickling down to the high school level. That's Mallard Creek High in North Carolina (from Jon Spencer). "¦ "While perusing your site, I noticed an ad for Bellroy wallets," says the presumably pseudonymous Guinness Rider. "What really grabbed my attention was their logo, an absurdly blatant ripoff of the Sheffield Wednesday FC owl." "¦ Just what the world needs: sponsored basketball court clean-up guys (from Geoff Poole). "¦ New number font on Florida football's practice jerseys. Also, note the NOS — name on shorts! (From Dan Wunderlich.) "¦ "I was at the Indians/Brewers spring training game in Phoenix on Friday and spotted this guy in the parking lot," says Patrick O'Neill. "Now, I generally disagree with your position about the use of Native American imagery, but this display was shocking." "¦ For reasons we can only guess at, Paul McCartney has been photographed wearing a Texas Tech football jersey (thanks, Brinke). "¦ "I noticed a bunch of confusion regarding the Big Ten conference logo at center court among people watching the Iowa/Michigan State game," says Cork Gaines. "The logo is a pinwheel featuring the colors for each of the 12 schools, although they had to get a little creative with the schools that have a single color." "¦ Christian Villanueva of the Cubs lost his batting helmet logo on Saturday (from Matt Shepardson). "¦ David Wright is likely to be named the Mets' captain within the next few weeks. But according to this article, "[I]t has not yet been decided whether Wright will wear a 'C' on his jersey, such as former Boston catcher Jason Varitek, or simply receive the title, such as Derek Jeter." … " I was talking with a Washburn university football player," says Paul Sumner. "He told me that they are taking up an Adidas sponsorship and will be getting new uniforms with a gray alternate, to be released at a later date." "¦ "One of the legends of Honus Wagner halting the production of his famous T206 baseball card is that he didn't approve of tobacco use," says Michael Clary. "So it's pretty funny seeing this card of him loading up a big chaw." "¦ "Before World War II, Billiken statues were very popular throughout Japan and particularly in Osaka," says John Doodigian. "People rub the soles of their feet for good fortune. I have seen this one, which is wearing a jersey, numerous times but finally got around to snapping a picture of it. The uniform is that of the Hanshin Tigers, circa mid-1980s, when they won their last (and only) NPB championship." "¦ The Argentine soccer team San Lorenzo added a portrait of Pope Francis to its kit the other day (from Yancy Yeater). "¦ Danny Garrison's latest set of NFL teams recast as soccer teams is for the NFC West. "¦ What do you get if you combine the Blues and Bruins? The Bluins. That's from a youth league in Hanover, New Hampshire (from Tris Wykes). "¦ The Polish soccer team Widzew Łódź is sponsored by Harnas beer, but one of their players, Mariusz StÄ™piÅ"ski, doesn't wear the jersey ad. Why? Because he's only 17, and the team decided not to have an underage player promoting alcohol (from Kacper Kowalski). "¦ Also from Kacper: Polonia Warszawa wore these swell lace-up throwbacks a few weeks ago. "¦ Matt Harris was watching the ACC Tournament final. "When they came back from a commercial break, it looks like someone forgot to add the ACC logo to the screen," he says. "¦ Miami baseball is wearing a memorial patch this season for former coach Ron Fraser, who died in January (from Nic Janik). "¦ I didn't see or hear this myself, but Matthew Blinco says Greg Gumbel referred to Marquette as "the Warriors" during CBS's Selection Sunday coverage. To see why this matters, look here. "¦ Not sure what's going on here, but it sure looks uncomfy (thanks, Phil). "¦ Joe Nocella came across this gumball-ish hockey goalie mask thingies. "The packs were divided by conference — that one's for the West," he says. "¦ I'm not sure why the Lexington Legends — that's a Royals affiliate — have a "mustache cap," but it's pretty funny. "Bought one on the spot," says Bryan Dennett. "¦ One of the Japanese catchers in the WBC is wearing No. 109. "The other bullpen catcher is wearing No. 107," says Erik Sundermann. "¦ The Leafs wore G.I. Joe warm-ups on Saturday (from Will Leslie). "¦ 'Tis the season to debate the merits of Los Bulls vs. Los Toros. "¦ Madonna protested the Boy Scouts' ban on gays by wearing a Cub Scout uniform to the GLAAD Awards (thanks, Kirsten). "¦ Never seen Mr. Red posing as a gunslinger before (from Jeff Flynn, Jr.). "¦ I've always liked seeing women wearing Chuck Taylors — you know, chicks in Chucks. Not a bad turn of a phrase, right? "Hmmm," I thought the other day, "that sounds like the makings of a good blog." Unfortunately, it appears that I'm not exactly the first person with that idea. "¦ Went out last night to see young-smartass folkie Jeffrey Lewis playing with old-smartass folkie Peter Stampfel, and boy were they good. "¦ Having lunch today with uni designer Todd Radom. It's our annual between-the-birthdays lunch — his was a few weeks ago, mine's in a few days. See ya in a few hours, Todd!